Jam bands flocking to Las Vegas for Halloween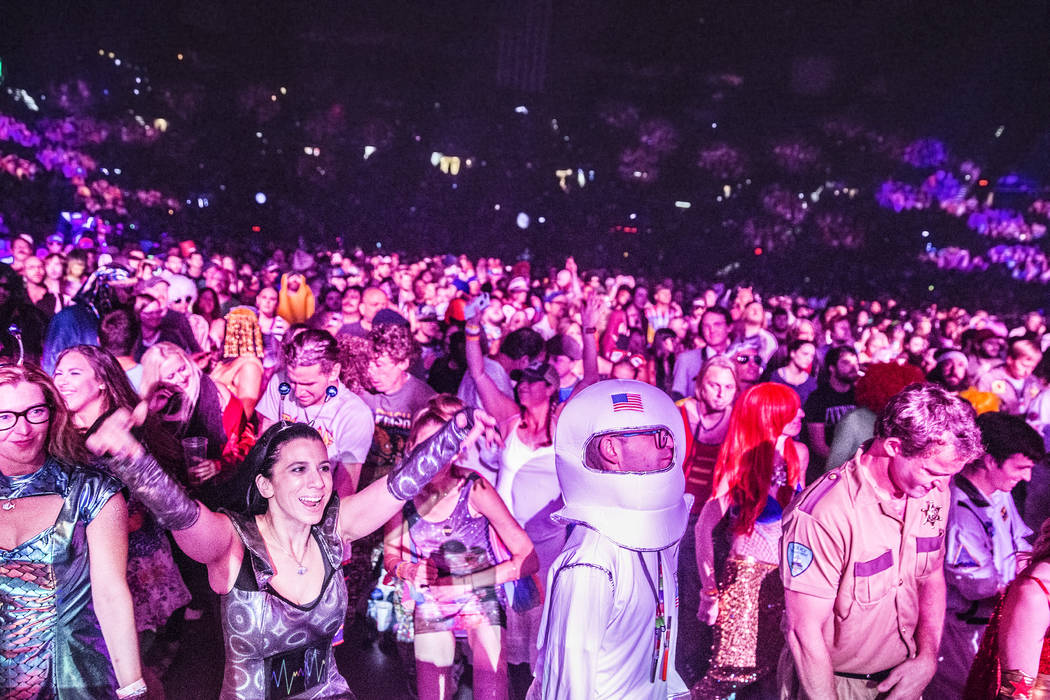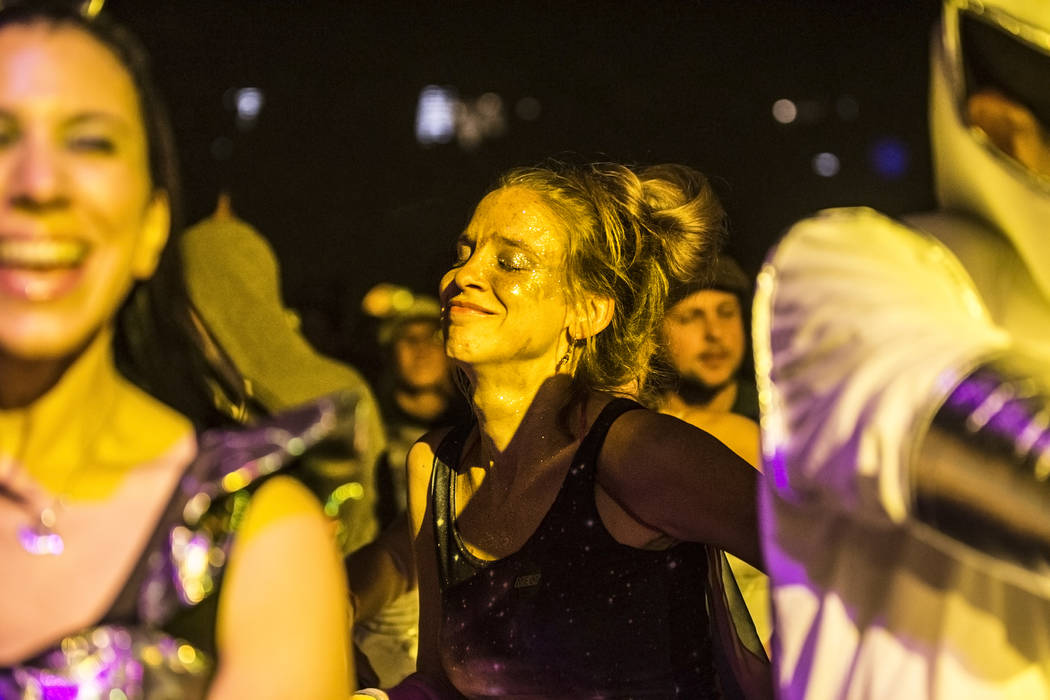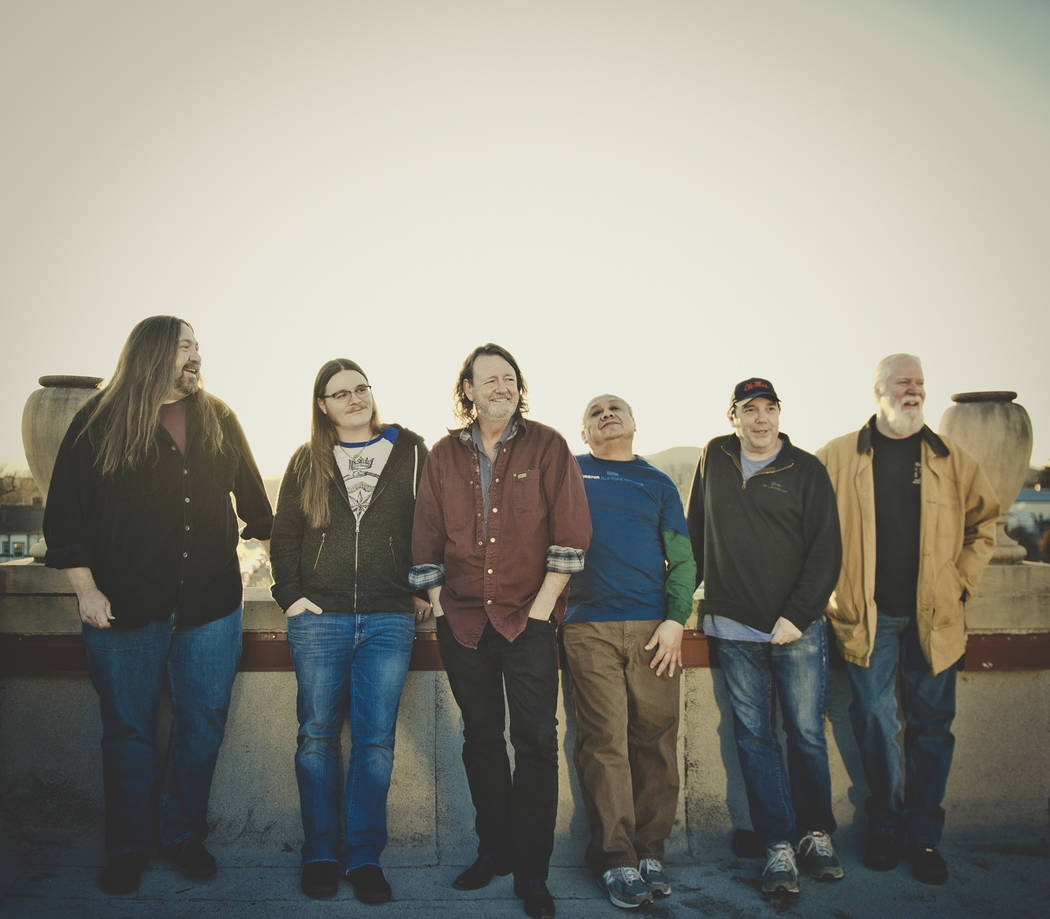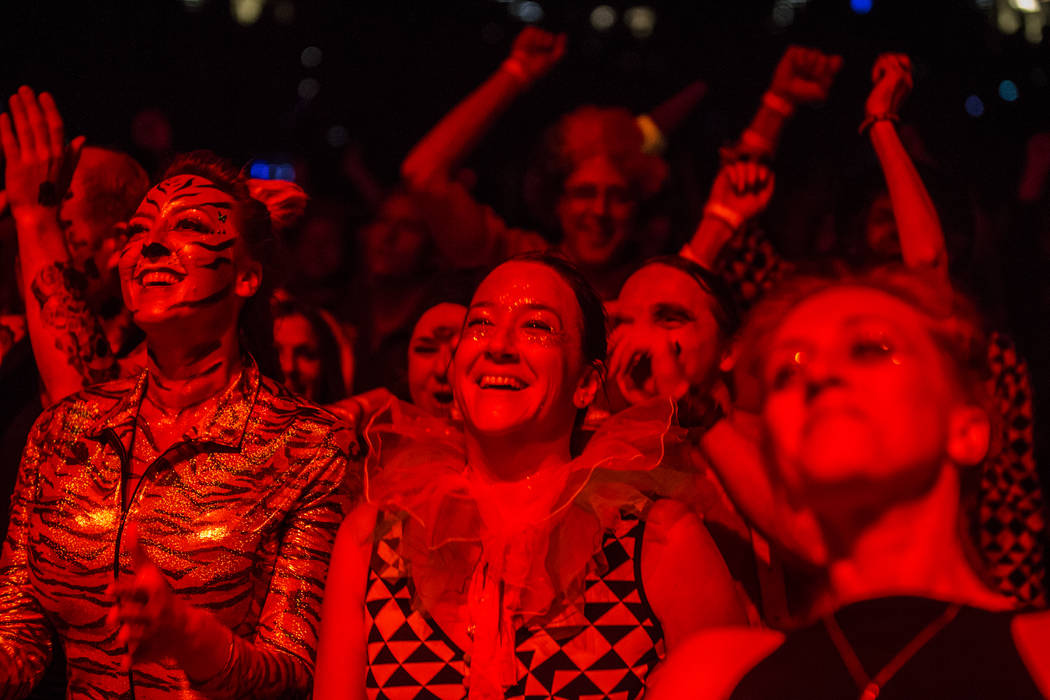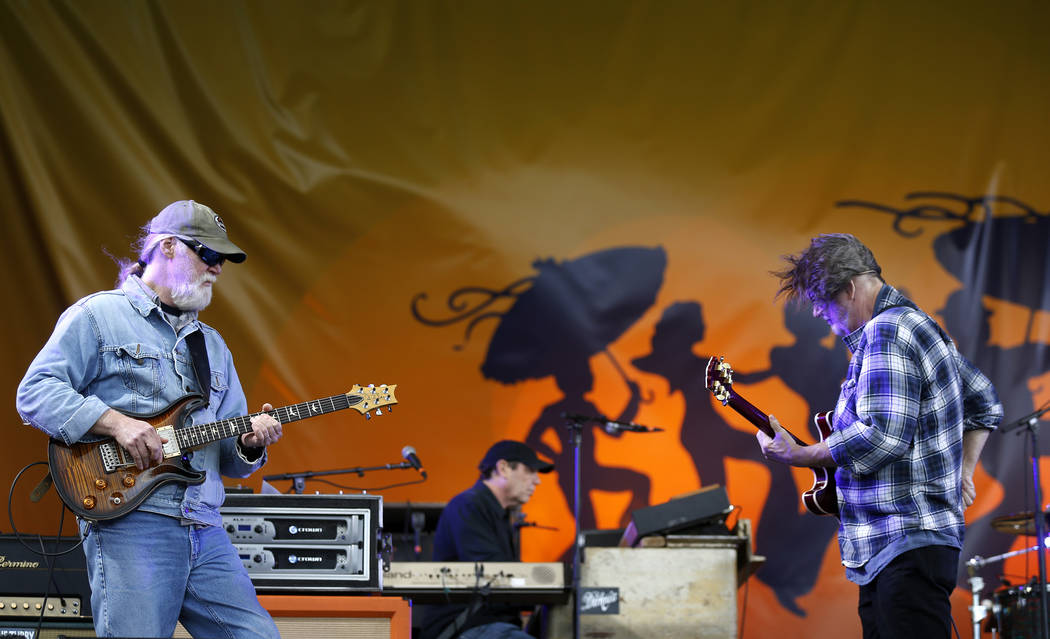 Think of it as plunging into an ocean of song with bricks in your pockets.
Duane Trucks is explaining what it was like to play catch-up on three decades' worth of music.
Four years ago, the lifelong drummer — he's been at it since he was 3 — started playing with supremely road-tested jam band Widespread Panic, alongside his father-in-law, guitarist Jimmy Herring.
Trucks, 29, immersed himself in a catalog that spans 11 albums dating to 1988.
He rang up Herring at one point, feeling good about his progress.
"I called my father-in-law and was like, 'Hey, man, I've learned like 65-70 tunes that I feel comfortable about,' " Trucks recalls. "He was like, 'Awesome, that's about a gig and a half, two gigs,' " he chuckles. " 'Wait, what? OK, so I'm halfway there, huh?' 'Nope. You're about a quarter of the way there.' 'All right, this is a taller hill than I thought.' "
Trucks has since scaled those heights, and his efforts will be on display over Halloween weekend when Widespread Panic returns for its second consecutive three-show stint at the Park Theater.
During last year's stint, the group performed 61 songs total during shows that spanned nearly four hours, never repeating a tune.
"Halloween is a tradition with the band," Trucks explains. "Sometimes there will be a theme, sometimes there won't be a theme, but usually there's always fresh covers, things we've never played before, things that we've only played one time in their 30-plus year history. Halloween is always fun. It's extra work, but the payoff is always huge."
Panic and pumpkins
Trucks and Widespread Panic aren't alone. Decamping to Vegas to celebrate Halloween is fast becoming an annual tradition for the jam band scene in general.
This year's festivities are the biggest yet, with a whole week worth of shows. On the heels of the Widespread Panic shows, scene heavyweights Phish return to the MGM Grand Garden Arena from Halloween night through Nov. 3.
Brooklyn Bowl will get in on the action again as well, with late shows after each Phish concert, beginning with the Motet on Wednesday and then a three-night stand by the Disco Biscuits.
The venue will keep the action going during the day, with a Phish-themed lunch and brunch menu, a bowling tournament Nov. 2 and an afternoon show by Keller Williams on Nov. 3.
"We're trying to do stuff to make it a festival vibe, to make it a scene, to make it a happening," Brooklyn Bowl owner Peter Shapiro says. "If you're a jam band fan, you can have a serious week in Vegas. It really is a unique run within this scene."
The shows themselves promise to be equally unique.
Fresh jams
Phish's Halloween concerts are the stuff of jam scene legend, with the band donning a "musical costume" by covering another act's album in its entirety during one of three sets.
As Trucks said, Widespread Panic also strives to do something different for the occasion.
Last year, the band performed a "Fear and Loathing in Las Vegas" set, covering some of Hunter S. Thompson's favorite songs.
The group is still conceptualizing what to do this go-round.
"We're definitely thinking," Trucks says. "There's usually at least some sketch of an idea, whether we're going to be all unified to where our stage setup and the overall visual theme is going to match the musical theme. Sometimes it will be a completely separate musical theme from the actual aesthetic.
"It's something that's talked about for months sometimes," he continues. "And sometimes it's last minute. A couple weeks before we'll decide, 'Oh, what about this?' Everything is very organic with this band. It's just kind of like, 'Let's do what feels good.' "
And doing what feels good is what Vegas does best.
"That community loves exploration and stimuli, and it's Vegas-friendly music," Shapiro says of the connection between the city and the jam band scene. "I went to the Dead here, summer of '94, and it was a happening. There were drum circles on the Strip. The lights, the colors — Vegas is a circus. And this scene likes circuses."
Contact Jason Bracelin at jbracelin@reviewjournal.com or 702-383-0476. Follow @JasonBracelin on Twitter.