Join NOFX for 'New Year's Heave' at House of Blues
December 30, 2011 - 2:01 am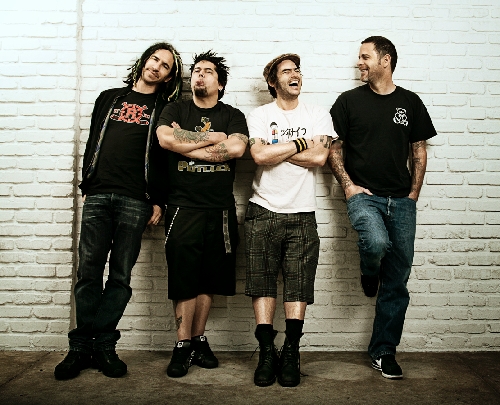 Their last disc was a liver-swelling punk rock bar crawl about the joys of early morning imbibing ("First Call"), refusing to lay off the sauce ("The Quitter") and the inevitable result of both ("I Am An Alcoholic").
Hence, it's supremely fitting that NOFX have dubbed their gig here on Saturday night the "New Year's Heave."
But hey, it's not all pilsner glasses and punch lines with these dudes, at least not any more.
The George W. Bush presidency catalyzed a biting, bilious streak of political commentary from the band, beginning with 2003's "War on Errorism," which has ripened into a left-leaning social awareness on subsequent discs.
But whether their firing off melodic missives about the powers that be or riffing on the history of British metallers Iron Maiden, it's all delivered the same way: with bright hooks and dark humor sharp enough to double as razor wire.
Contact reporter Jason Bracelin at jbracelin@reviewjournal.com or 702-383-0476.
Preview
NOFX
9 p.m. Saturday
House of Blues at Mandalay Bay, 3950 Las Vegas Blvd. South
$45 in advance, $49 day of show (632-7600)