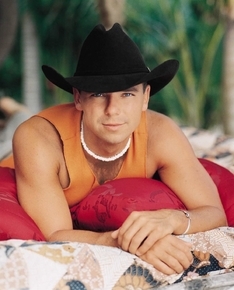 When Kenny Chesney cuts himself shaving, does he bleed rum or coconut oil?
Trick question!
Obviously, it's a combination of both.
Country's premiere Key West cowboy, Chesney is one of the rare acts of his ilk who sings about cabin cruisers more than pickup trucks.
For the past decade, Chesney has planted his toes in the sand of the same beaches favored by Jimmy Buffett, with a sun-baked, tropical, feel-good vibe, the occasional reggae underpinning and a crapload of conch shells and empty Corona bottles.
It's some fun stuff — until the hangover sets in.
Contact reporter Jason Bracelin at
jbracelin@reviewjournal.com or 702-383-0476.
Preview
Kenny Chesney
8 p.m. April 19-20
The Joint at the Hard Rock Hotel, 4455 Paradise Road
$150 (702-693-5000)