Kidz Bop brings kid-friendly pop tunes to life in Las Vegas
Updated June 8, 2017 - 5:11 pm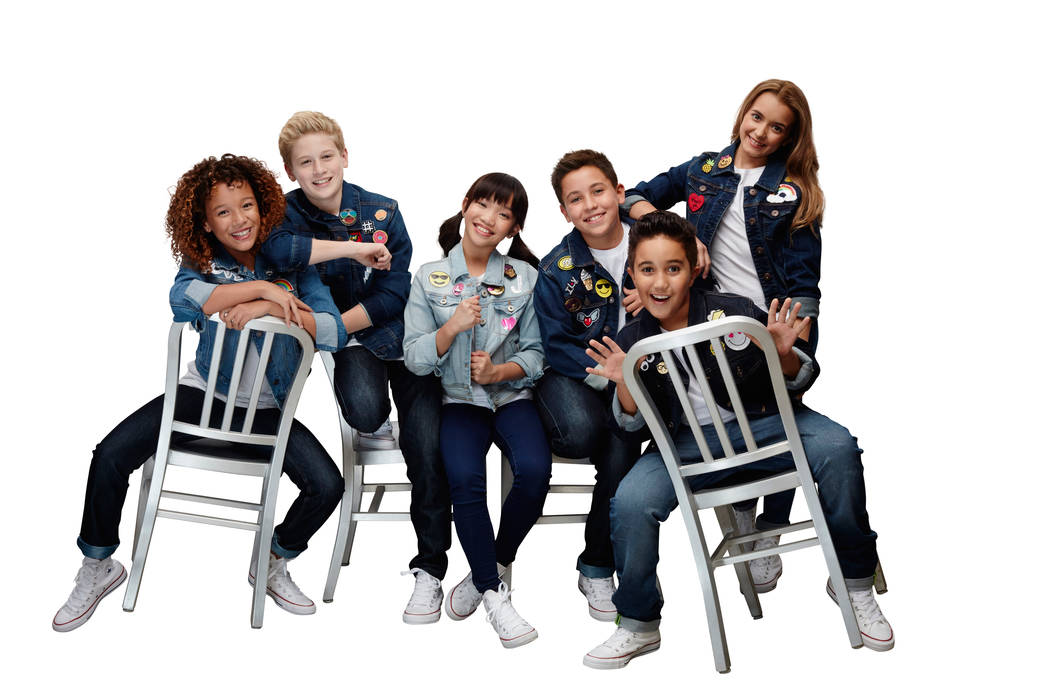 Like many a pop singer, Sierra sings to fans who trail her by a few years.
But Sierra is 12, so that makes some of her fans as young as 2 years old, she says. And not many of them are older than she is.
Welcome to the world of Kidz Bop, in which youngsters entertain even younger children with older singers' pop songs. There are now 34 albums of covers that stick fairly close to the real hits in sound, but almost always rewrite some lyrics ("Strawberry milkshakes all night" instead of Champagne in Bruno Mars' "That's What I Like").
And now the Kidz Bop "Best Tour Ever," with Sierra and the current crew of Kidz Bop Kidz — Ahnya, 12; Cooper, 13; Freddy, 12; Isaiah, 10; and Julianna, 12 — visits Cox Pavilion on Sunday.
The New York attorneys who created Kidz Bop identified a market of parents who just couldn't wait another three years for their youngsters to outgrow the "Frozen" soundtrack. But even in a political climate where many have declared irony dead, the Kidz haven't escaped scrutiny.
This surreal reversal of The Wiggles — hard-party or sexually charged pop and rap songs sanitized so youngsters can dance to them in videos filmed at Legoland — is a phenomenon well-chronicled in YouTube videos such as "Top 10 Most Inappropriate Kidz Bop Songs" and "Top 10 Kidz Bop Songs That Shouldn't Exist." There was even a recent essay in New York Times Magazine.
But none of this tongue-in-cheek analysis seems to have infiltrated Sierra's world. A brief phone chat finds her as cheery as a KidzBop video.
Sierra is a Los Angeles area native who was a seasoned pro by the time she was chosen from thousands of youth who auditioned. "I studied singing and dancing since I was 2 years old, and I've been in competing choirs and I've also been in competing dance recitals and things," she says.
All the same, the audition process was "really nerve-racking. All kids really want to be in Kidz Bop. It's really humbling."
Freddy and Isaiah also hail from the greater Los Angeles area. "Cooper lives in Kentucky, Ahnya lives in Pennsylvania, and Julia lives in Texas but moved to California for this job," Sierra explains.
Sierra has been to Las Vegas once, when she was 8. Her parents took her to Paris Las Vegas because "I love Paris, so it was my first time seeing Paris-themed stuff. It was really cool." She has since been to the real Paris, but "I came to the Vegas one first. It was really fun to see a little taste of Paris."
Sierra's tenure with Kidz Bop officially launched in January with the "Kidz Bop 34" album, and her clock is already ticking toward a timed expiration date of three years, when the next crop of Kidz will be phased in.
"We all do all the songs together as the group," she says of the tour that will hit 50 cities. Her own favorite songs include Bruno Mars' "24K Magic" and DJ Snake and Justin Bieber's "Let Me Love You."
The biggest venue on the tour so far was 9,000 people, "which was really nerve-racking but super fun."
Was she less nervous knowing most of the kids in the audience are younger? "You feed off their energy when you dance and you sing, so it's really fun to perform for them," she says.
"But really, you know, the parents actually get into it a lot too," she adds. Not only do they stand up and dance, but the last tour had a section where some dads were called up to show off their Whip and Nae Nae moves.
"We might have some stuff like that this year too," Sierra says with some mischief in her voice.
Comparing Kidz Bop to the original songs
Dutiful parents who squire their youngsters to the Kidz Bop "Best Tour Ever" on Sunday can reward themselves with a glass of wine and some sweet irony once everyone is home and the wee ones are tucked in.
How? Simply open YouTube in two browsers, and cue up Kidz Bop pop videos alongside those by the original artists. Here are some of the best:
• Bruno Mars, "24K Magic." Well, they call Vegas an adult Disneyland, and Legoland is pretty close. While Mars' jet touches down so he can party on Fremont Street, hit the tables and take a JetSki spin on the lake in front of Bellagio, the Kidz take a spin on Legoland rides to "put their pinky rings up to the moon."
• Adele, "Send My Love (To Your New Lover)." The production values are similarly sparse. Adele lays down the raw truth, "We both know we ain't kids no more" against a black background. The ones who are still Kidz some more add lights to the background as they show you they can "let go" without ever letting their smiling facades crack to reveal the true pain they must be feeling.
• Kiara, "Gold." Forcing childhood smiles and grown-up scowls to converge in the same song might just remind stylish young adults to turn that frown upside down. Kiara's self-absorbed friends look cool in their gold paint and studded belt buckles, but boy do they seem bummed out. Not so the perpetually smiling Kidz, who, thankfully, don't actually have "gold up in my teeth" as they cavort against a white background.
• Zay Hilfigerrr and Zayion McCall, "Juju on That Beat." These are the two videos that could be most easily blended by someone with iMovie and time on their hands. In the official version, Hilfigerrr and McCall move into a new neighborhood and promptly get the party started, telling their retired neighbors, "We won't be no trouble. Remember. Don't call the cops, just call us." But not even the cops can resist the Juju, and it's no stretch to imagine the Kidz joining in to show off their Running Man as well.
Contact Mike Weatherford at mweatherford@reviewjournal.com or 702-383-0288. Follow @Mikeweatherford on Twitter.