King Gizzard & the Lizard Wizard are mind-bendingly good
April 13, 2017 - 12:21 pm
Updated April 14, 2017 - 11:50 am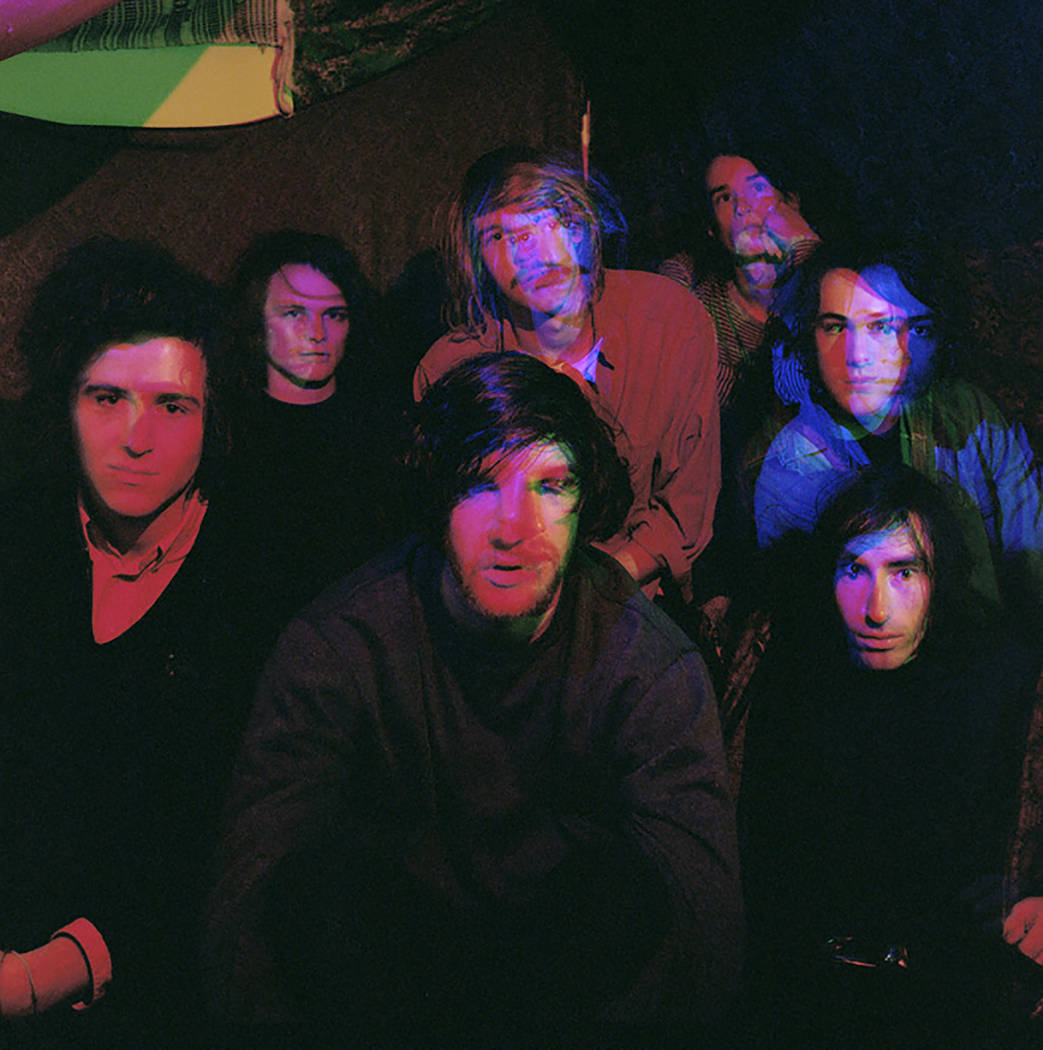 The Paper Mache Dream Balloon has landed in Detroit.
This vehicle, a figment of an imagination as fertile as the most nutrient-rich of soils, embodies a sense of wonder that's as pronounced a characteristic of the dude on the phone as his Australian accent.
His band's seventh record even bears the name of the thing.
Said singer/guitarist/flutist/fantastic-flying-machine inventor, Stu Mackenzie, frontman for Australian psych-rock brain-wringers King Gizzard & the Lizard Wizard, seems propelled by a childlike precociousness — at least as a songwriter.
His band's repertoire is defined by an open-ended sense of possibility, as much as it can be defined at all.
Think about being a kid, inventing games with your friends, seeing faces in the clouds, this un-self-conscious creativity is very much alive in Mackenzie's approach to making music.
"You're not the first person who's called me immature," he chuckles shortly before sound check for a Motor City gig. "We always just wanted to be a band who did exactly what we wanted, and if it wasn't what most people would do, then who really cares? Just do it and see what happens."
This mindset — just do it — has made King Gizzard's fast-growing catalog easy to get lost in, if hard to succinctly encapsulate. It ranges from fog-dense jams, which power the seven-piece's latest record, "Flying Microtonal Banana," released in February, to outer-fringe folk to the free-form, often electronically enhanced experimentation of a Krautrock standout like Can.
King Gizzard's impressionistic, metaphysically minded tunes come at you from all sides, akin to the immersive sensation you get upon cannonballing into a body of water. There are touchstones here: the organ-powered jams of Deep Purple at their most dense and hard-driving, the cosmic flights of fancy of Hawkwind, the artful playfulness of just about any member of the Elephant Six collective.
If their albums have an impulsive feel to them, it's for good reason: This bunch doesn't overthink things. To wit: They've released nine albums since debuting in 2012.
Aside from their psychedelic bona fides, this is another way the group is a throwback to the late '60s and early '70s, when bands tended to be much more prolific: the aforementioned Deep Purple released its first three records in a year's time; Creedence Clearwater Revival put out six albums in two years; the Beatles dropped a pair of records annually from '63 to '65.
This year, King Gizzard has talked of issuing a whopping five albums (the next one, "Murder of the Universe," is scheduled for June).
"I pretty much just play music all the time," Mackenzie acknowledges. "I really don't feel that we would have made the records any differently had we spent two years working on them or six months working on them.
"A record is like a 40-ish-minute format, with x amount of songs and only so many ideas you can cram into it. Once you kind of get the ideas there, I find that you're just rearranging and rearranging these elements until you end up with something that's maybe not even better, it's just different. Whereas with this band, I think we've always just tried to get the first thing that feels right."
"Feel" is the operative word when it comes to distilling the ever-shifting essence of King Gizzard.
Or, as they put it on "Big Fig Wasp": "I'm up here for the weirdo swarm / I'm the door when you come for more."
That door is wide open.
"I could see us doing all sorts of things," Mackenzie says. "As players, we're not from the musically schooled end of the spectrum. We're from the 'pick up a guitar, plug it into an amp, see how loud you can turn it up, see how many people you can annoy' side of the spectrum. And then we figure out the rest later."
Contact Jason Bracelin at jbracelin@reviewjournal.com or 702-383-0476. Follow @JasonBracelin on Twitter.