Ladies of country music light up Strip at ACM Party for a Cause — PHOTOS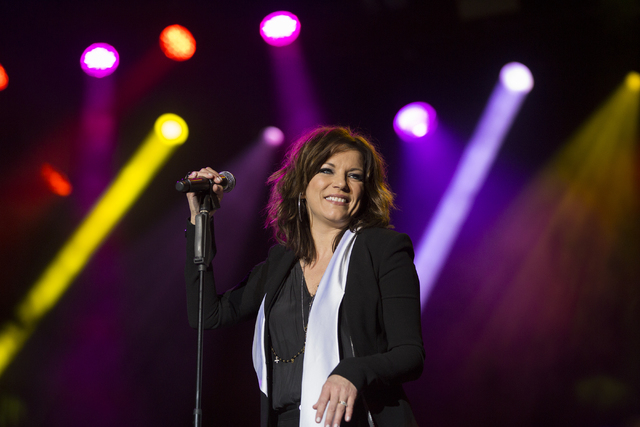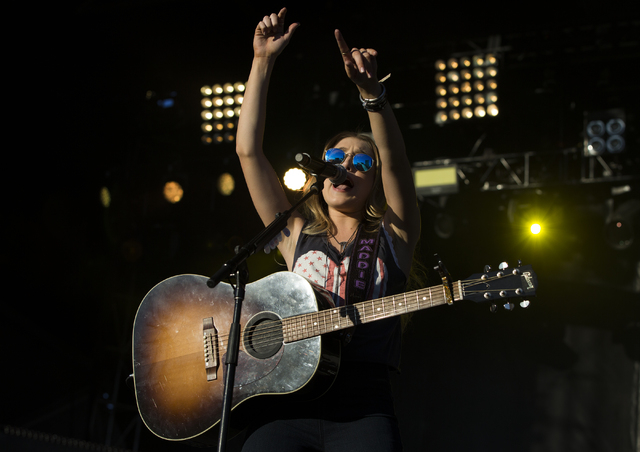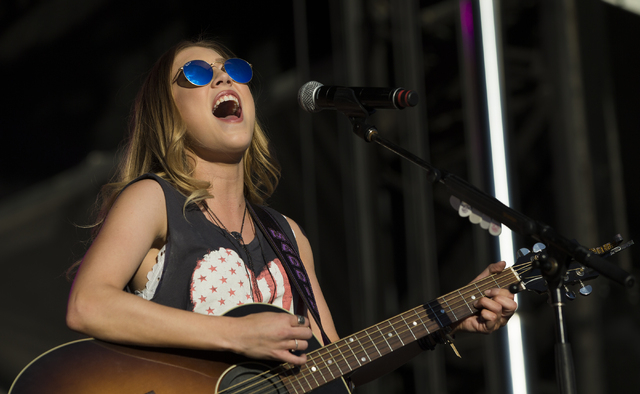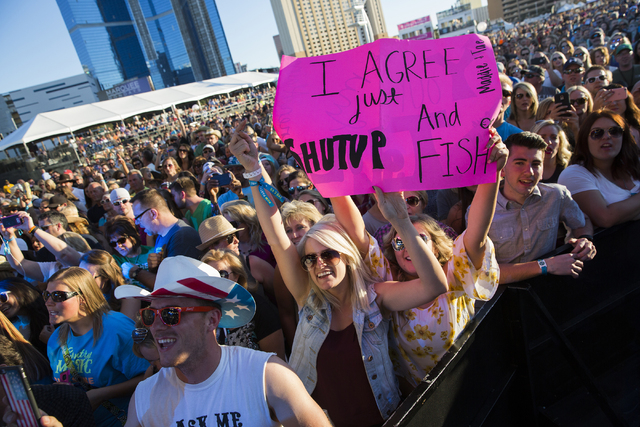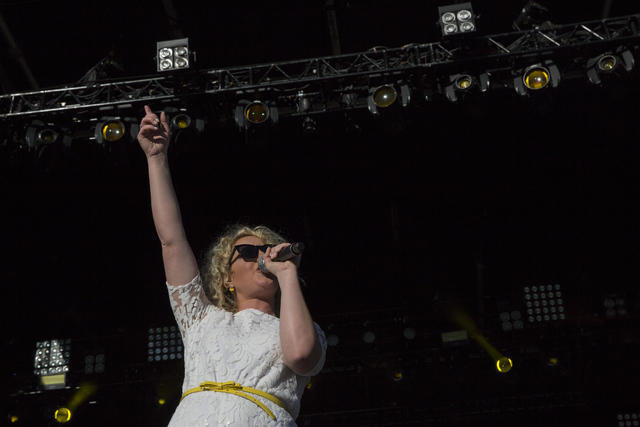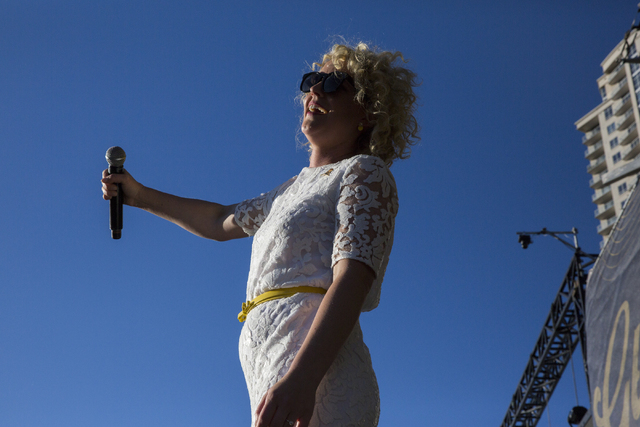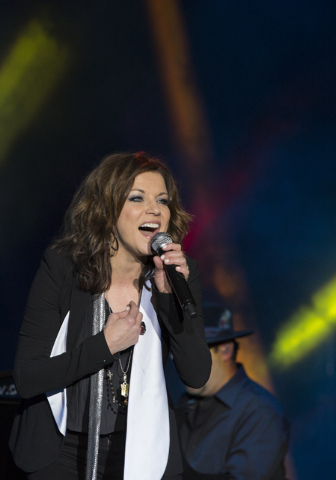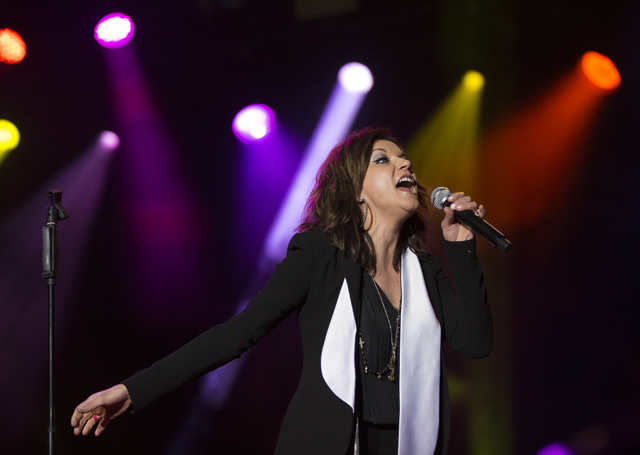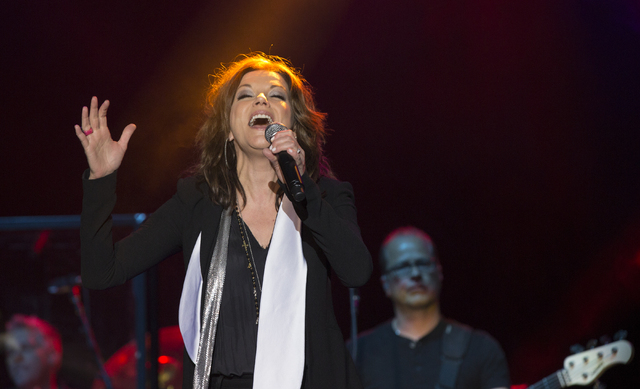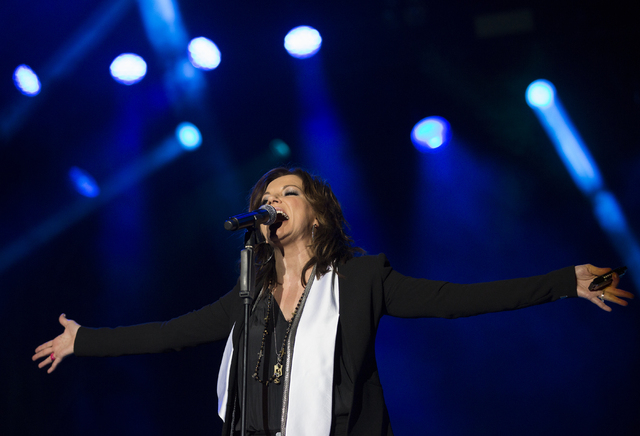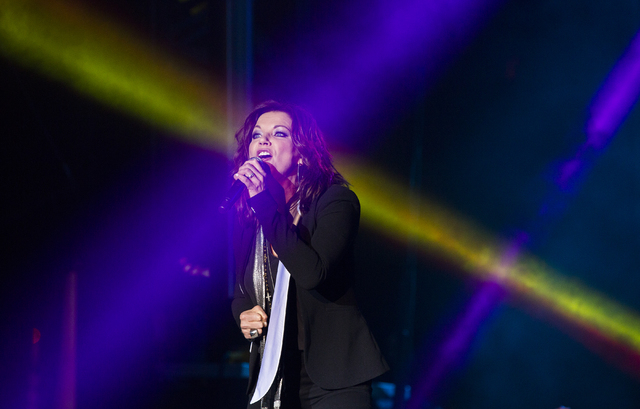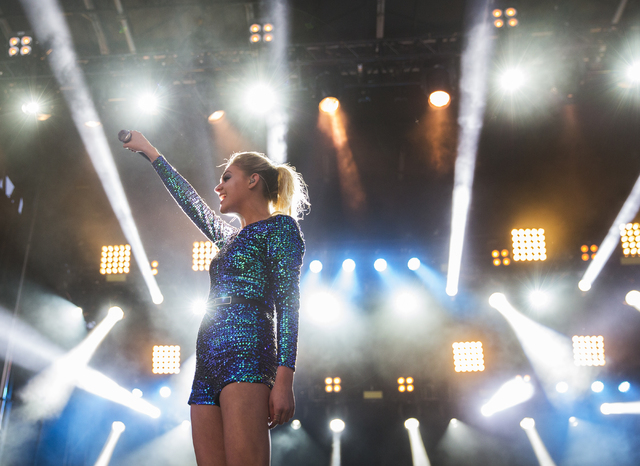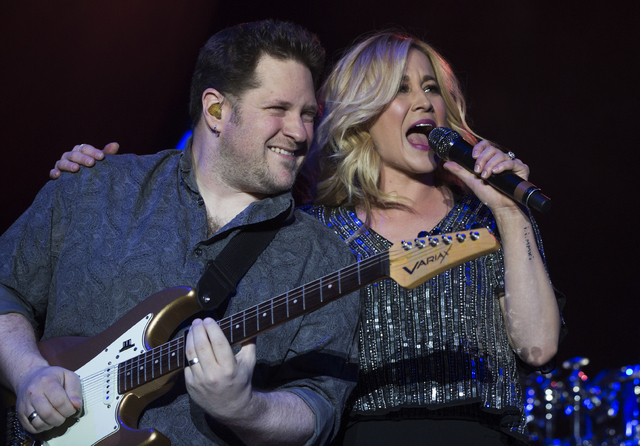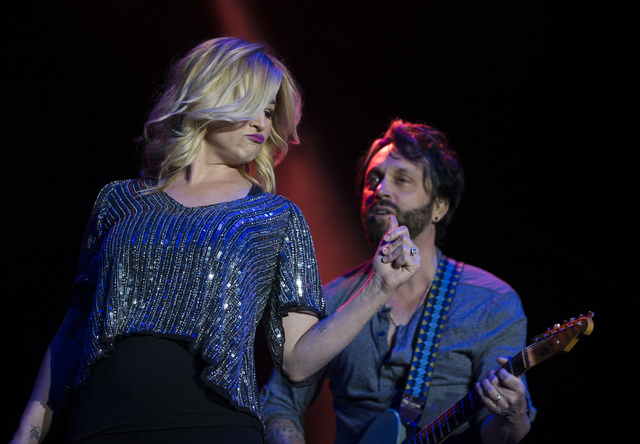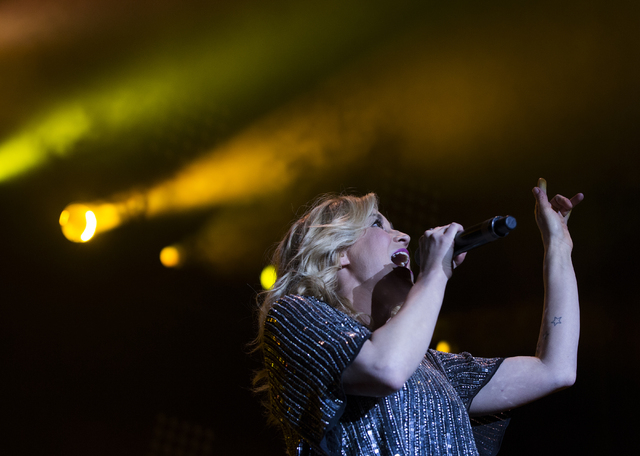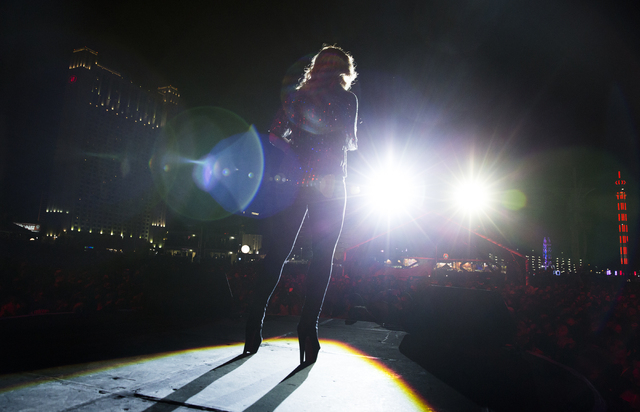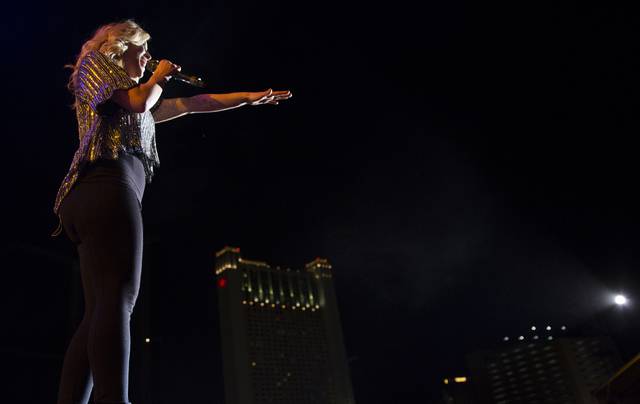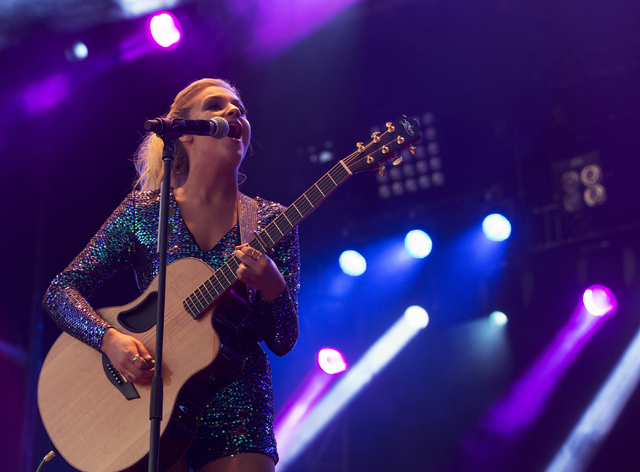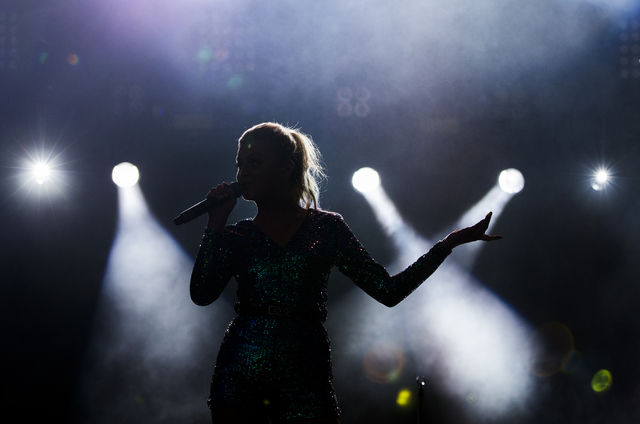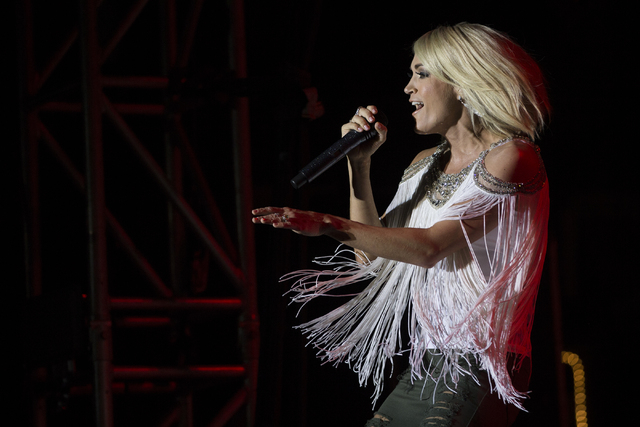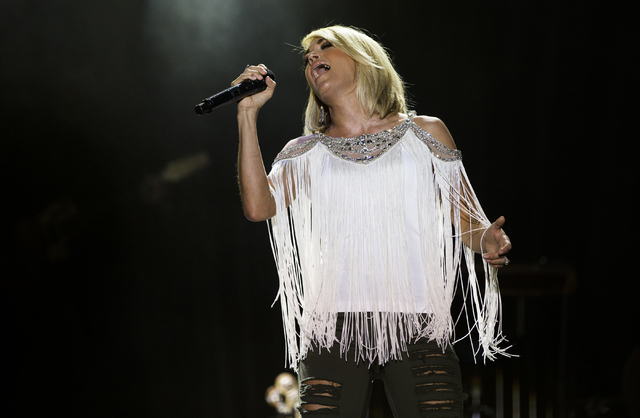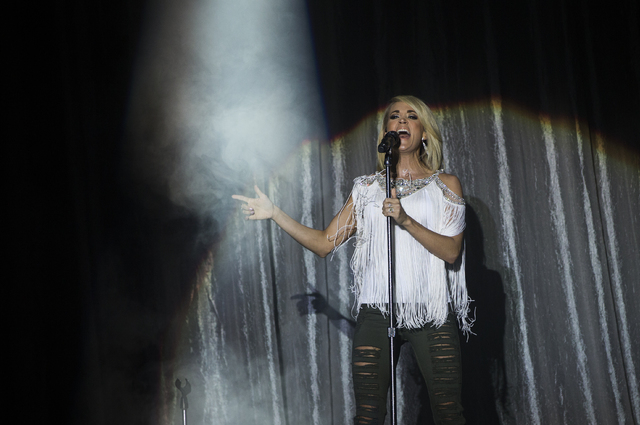 "Country ain't never been pretty," declared Cam, the burgeoning mononymously monikered country star behind the hit single "Burning House," the tune that burned up the country charts last year. "It's about working hard, having fun and not giving a s—- what you look like."
Cam, of course, couldn't have been more correct in her assertion.
If there's a reason that country music continues to be perennially popular, it's because the music appeals to everyday people, speaking to the mundane moments of their lives with the same sincerity as the more poignant periods, and that's in a way that's personal yet universal.
And while granted, those folks probably prefer pedal guitars more than straight up pop fans, clearly they appreciate pop and pop culture just as much, as evidenced by the raucous reception Maddie and Tae received for their take on "Umbrella" by Rhianna during their set and a little later when Kelly Pickler's guitarist snuck in the solo for "Purple Rain" during her set.
The most notable thing about the ACM Party for a Cause crowd was that aside from a higher concentration of cowboy boots and hats, this just as easily could've been any assorted crowd at any other festival.
What's more, with much of the Strip obscured by buildings and only the SLS Las Vegas in plain site of the Las Vegas Festival Grounds, which sits on 33 acres on the corner of Sahara Avenue and Las Vegas Boulevard on the north end of the Strip, you'd never really know you were even in Vegas.
The fans on hand for Cam's set, which started just after the earlier sets wrapped on the other stage around 5:30 p.m., were from every walk of life and all ages. Cam commented how folks probably didn't even know who she was last year. What a difference a year makes.
While her peers were admittedly presented with what were more probably much more favorable time slots, Cam played like she had been born onstage. She was so engaging, in fact, that there's little doubt she left all those assembled with a lasting impression. "I see you're taking pictures out there. Please tag me in every one," she pleaded, adding, "use a good filter. Make me look good."
Not too tall of an order. Cam, who played at the soft opening of T-Mobile Arena last night with fellow ACM Party for a Cause performer Martina McBride, due later in the evening, is as stunning in person as she is in pictures. More importantly, she's incredibly personal without even a hint of pretense. It's not hard to see why she's taken the country world by storm.
Cam's compelling set was followed by a string of stirring performances on the mainstage from a series of country's hottest emerging acts, including Maddie &Tae, who themselves came off every bit as engaging and earnest as they rolled through their songs, including "Girl In a Country Song."
That tune in particular, which takes aim and shoots down stereotypes in celebrated country songs that objectify the fairer sex, was well received and entirely apropos, as the first night of the festival featured a lineup showcasing the ladies of country music, all of whom effortlessly commanded the stage on this night, making any sort of gender consideration completely irrelevant and erroneous.
By the time, Kelsea Ballerini kicked off her set just after 7 p.m., the sun started making its way behind the mountains to the west, and the festival grounds were getting more and more festive with people continuing to stream in.
After serving up a stellar set heavy on her hits like "Dibs," Ballerini, who made mention of the fact that she attended the ACMs last year just to spectate, was surprised onstage with a trophy for Best New Female Artist. Naturally Ballerini was taken by surprise by the gesture, which she wasn't expecting.
While there's been plenty of purists who have made it a point to poke holes in the popularity of contemporary country music, quick to draw a divide between the modern practitioners and those who came before them, fact is, there's commonality to be found. All you had to do was open your eyes and look at the smiling faces that surrounded you at the Las Vegas Festival Grounds on Friday night.
Needless to say, the ladies lit up the Strip and kicked things off with an absolute bang on Friday night. ACM Party for a Cause, which serves as a lead up to the Academy of Country Music Awards on Sunday at the MGM Grand Garden, continues all weekend at the Las Vegas Festival Grounds with a laudable lineup of country's heaviest hitters.
Tickets range from $75 to $175 and are available at ACMCountry.com, where you also will find any other information you might need.
Read more from Dave Herrera at reviewjournal.com/music. Contact him directly at dherrera@reviewjournal.com or follow @rjmusicdh on Twitter.