Lady Gaga tops Las Vegas concert lineup for December
Updated November 30, 2018 - 5:08 pm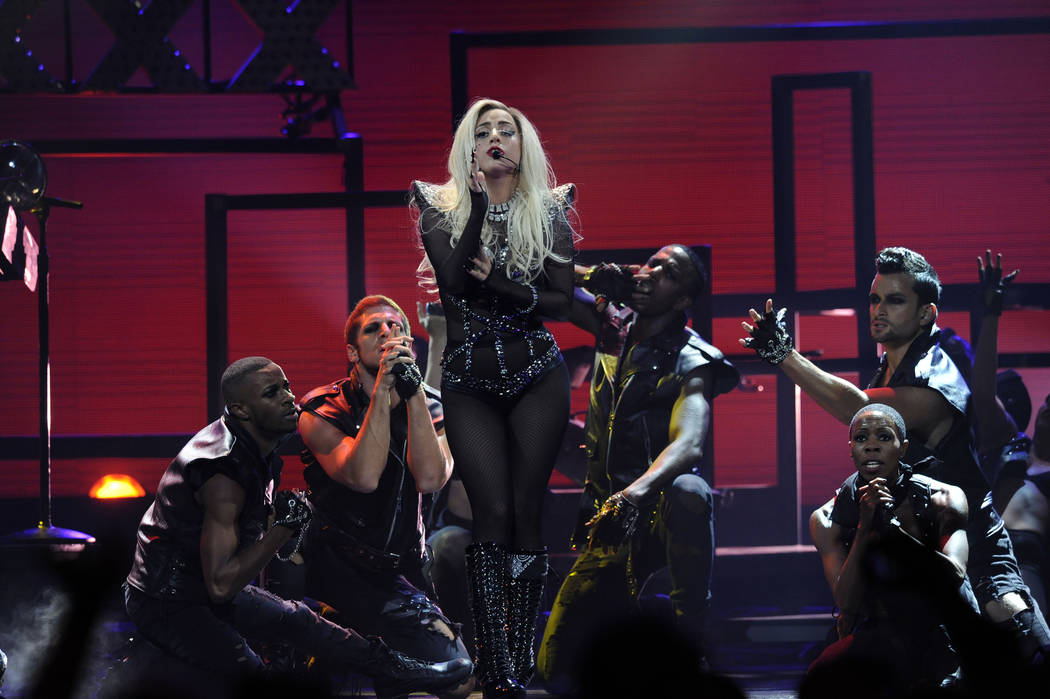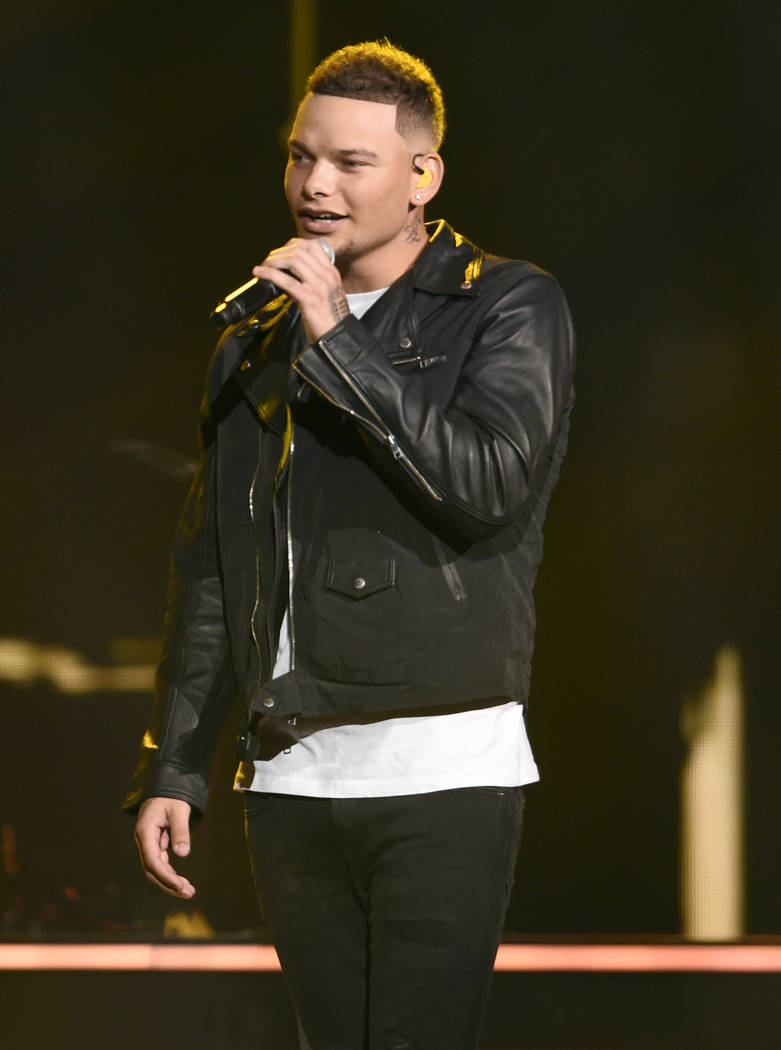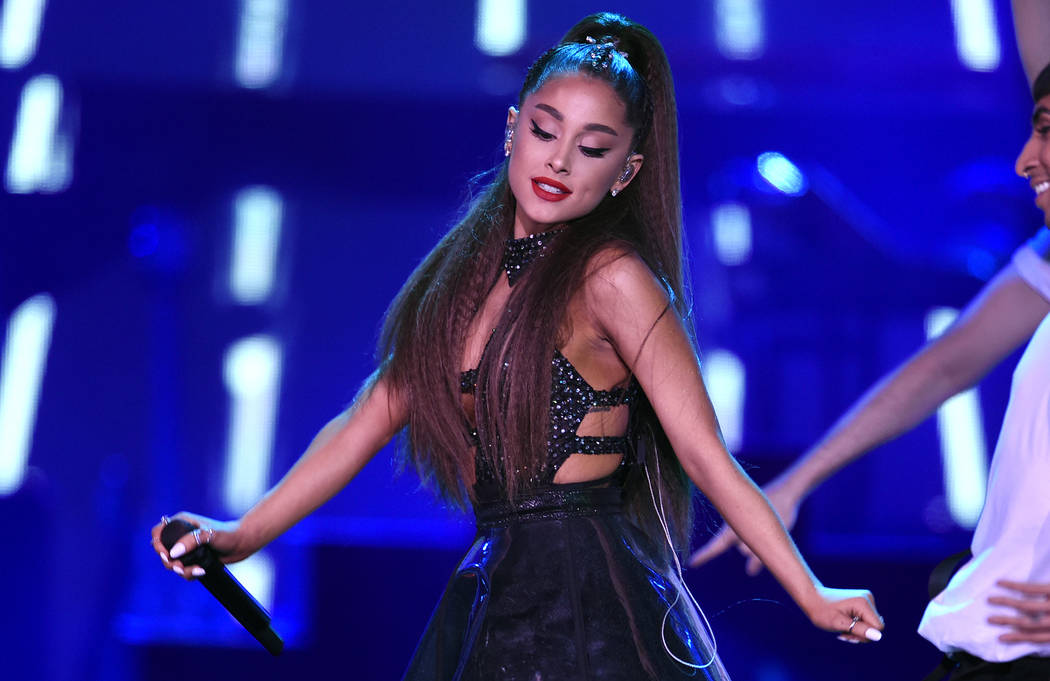 Sex talk in front of Dad, seahorse-shaped keytars, spark-shooting brassieres and giant meat grinders: Lady Gaga has always brought the spectacle to a city where spectacle is life's blood.
From her first ticketed shows at the Palms in December 2009 — where, with her father in the house, she acknowledged, "Tonight, I'm feeling particularly slutty" — to packing T-Mobile Arena twice last year, she's had more than 20 performances in Las Vegas.
Now Gaga is launching a run of more than two dozen concerts at Park MGM on Dec. 28.
The shows will be part of two different residencies: "Enigma," Gaga's full-on art-pop production, and "Jazz & Piano," where she'll perform standards from the Great American Songbook as well stripped-down versions of her own hits.
Start practicing that "Poker Face" now.
Here are some other notable Vegas concerts on tap in December:
George Strait, T-Mobile Arena, Dec. 7 and 8
The "King of Country Music" doesn't tour anymore, but he still makes time to visit his court in Vegas, returning this month as the all-star musical anchor of the National Finals Rodeo festivities.
The Squirrel Nut Zippers, Brooklyn Bowl at The Linq, Dec. 9
From roasting in "Hell" on their smash 1996 single to roasting chestnuts on an open fire, these swing revivalists soundtrack the season with panache via their "Holiday Caravan Tour."
Kane Brown, Park Theater at Park MGM, Dec. 15
In October 2017, budding star Brown became the first artist to have No. 1 songs on all five main country music charts simultaneously. A year later, the streak continues, with his new album, "Experiment," debuting at No. 1 as well. The record has particular resonance here: The song "American Bad Dream" was written in response to the Route 91 Harvest festival massacre.
Thom Yorke, The Chelsea at The Cosmopolitan of Las Vegas, Dec. 22
Radiohead hasn't played Las Vegas since Forrest Gump was mowing football fields, but the band's frontman is kinda, sorta, not really making up for lost time with a solo gig. Expect cuts from his solo albums, "The Eraser" (2006) and "Tomorrow's Modern Boxes" (2014), as well as his charmingly titled new tune "I Am a Very Rude Person" and more.
Dave Chappelle and John Mayer, MGM Grand Garden Arena, Dec. 30
"I don't think it's so much that white people can't dance, it's that they like certain musical instruments. That instrument, my friends, is the electric guitar," Dave Chappelle once explained in the "Chappelle's Show" skit "White People Dancing." In that sketch, he and singer-guitarist John Mayer surprised various folks of the Caucasian persuasion with some tasty licks, resulting in impromptu boogieing. A decade later, these two buddies team up for laughs, guitar solos and, yes, dancing white people.
Ariana Grande, The Chelsea, Dec. 29
With a voice as big as a New Year's Eve bar tab, Grande will reaffirm that "God Is a Woman," among other undeniable truths, when she returns to town.
Maroon 5, Mandalay Bay Events Center, Dec. 30 and 31
In what has become as much of a New Year's Eve tradition as that brain-wringing morning-after hangover, pop rockers Maroon 5 return to the Mandalay Bay Events Center.
Imagine Dragons, The Chelsea, Dec. 31
"This last year has been maybe the most chaotic year of my life," Imagine Dragons frontman told the RJ last month before the release of the band's deeply personal new album, "Origins." The record addresses Reynolds' relationship issues, among other things, meaning he'll probably be happy to usher in 2019.
Tenacious D, The Joint at the Hard Rock Hotel, Dec. 30 and 31
With the help from a little "Chainsaw Bazooka Machine Gun," Tenacious D — the Quarter Pounder with Cheese of comedy-rock duos — saves the world on new album "Post-Apocalypto." Thank them in person.
Contact Jason Bracelin at jbracelin@reviewjournal.com or 702-383-0476. Follow @JasonBracelin on Twitter.