Las Vegan recalls her time as backup singer for Prince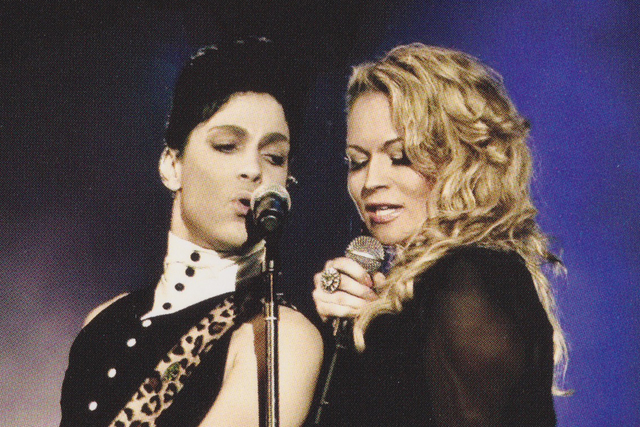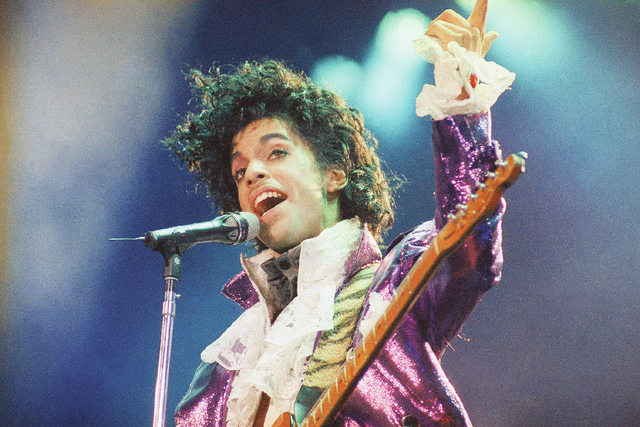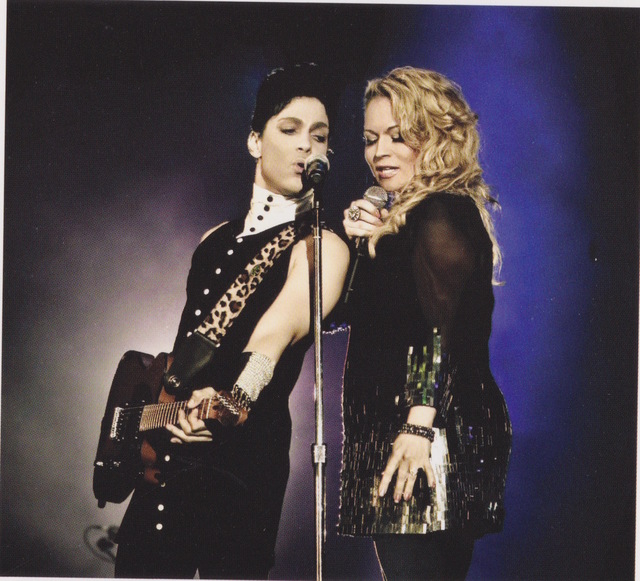 When she found out Prince's plane had to make an emergency landing last week, Elisa Fiorillo sent him a note via Twitter.
"I said, 'Are you OK? I'm worried about you,' " recalls Las Vegas resident Fiorillo, who recorded with Prince and sang backing vocals in his band for a number of years. "And he wrote me back, 'Perfect. Save your prayers. Controversy.' "
Prince's response troubled Fiorillo, and so she wrote back. "I said, 'I'm a mother. I care about you. You need to be eating, and you need to sleep — you never sleep. Please rest. I'm sorry if I sound like your mother, but I'm telling you.' And he didn't write back, and that was Friday."
Turns out, there was cause for concern. Thursday, the 57-year-old musician was found dead at his studio in suburban Minneapolis — news that stunned the world.
Fiorillo, who has lived in Las Vegas for more than a decade, was friends with the iconic musician, from her time recording with him as a solo artist in the early '90s to later being a member of his New Power Generation band.
Born and raised in Philadelphia, the singer secured a record deal in her early 20s, after appearing as a teenager on "Star Search." Fiorillo's label at the time, Chrysalis Records, had sent her to Paisley Park, Prince's studio, to work with a producer named David Z, and that's where she met the multi-talented musician.
"Prince walked in the studio and said, 'Hey, is that you singing?'" Fiorillo recalls. "I said, 'Yes,' and he goes, 'Prove it,' and I went in the studio and I started singing, and he said, 'All right, meet me in Studio B,' and I'm like, 'OK,' and he made me sing on the 'Batman' soundtrack for 'Partyman.'
"And then all of a sudden, he started throwing me songs, saying, 'Why don't you record this on your album. Why don't you record this.' So he ended up writing half of the songs on my album, and my single, 'On the Way Up,' he co-wrote with me."
Eventually, the party ended for Fiorillo when her record label divested. No longer signed to a recording contract, she stepped away from the industry and kept a low profile for the better part of the next two decades, she says, until one day, the singer posted a video online of her performing jazz songs. That's when Prince casually reappeared and reached out with an invitation to sing backing vocals on tour.
"I put a YouTube clip up — I was living in Vegas, trying to get jobs here — and he looked at my YouTube clip and sent me a message," she remembers. "I didn't believe it was him at first. I was like, 'Is this a joke? Somebody trying to prank me?' And he called me and said, 'Would you like to work?' I said, 'Yeah, I'd love to.' So I went to L.A., and he had me join the N.P.G. That was in 2008, and I went on tour with him from 2008 until about 2012. We went all over, Abu Dhabi, and all over Australia.
"It was really nice to see him after 20 years. Being able to connect with him again, not thinking I'd ever see him again. When I walked in the room, it was like a brother. He immediately hugged me, and he basically told everybody in the band that, you know, 'You're going to love Elisa. She's got such a great spirit.'"
The stories of Prince being an incredibly demanding bandleader are also true, Fiorillo confirms. "It was such a learning experience," she says. "He was so, like, ridiculously, just a perfectionist. Like, you'd be onstage, and if you sang one note wrong, he'd look at you with these eyes. After the show, he'd go, 'You know what you did?' (And you'd be like,) 'Oh, yeah, I know. I know what I did.' He heard everything. It was just insane, his ears. I've never met anybody like him."
You imagine that a lot of these things were running through Fiorillo's mind when she sang "Purple Rain" at Sunset Station in Henderson on Thursday night with the Lon Bronson Band, who had invited her to sit in and perform in Prince's honor. Fiorillo barely made it through the song, she says.
"I said something like, 'Prince, you were my teacher,' and I almost broke down right in the very front of the song," she says. "I thought, 'No, no, no, you've got to do this; you've got to pull yourself together and get through it. They had the purple lights on, and I was singing. I had the tambourine with me with the symbol on it. And after it was done, I just walked off the stage and I just bawled like a baby. It was such a release, to sing that song. It was amazing to do it. At the same time, it was just painful."
Read more from Dave Herrera at reviewjournal.com. Contact him at dherrera@reviewjournal.com and follow @rjmusicdh on Twitter.