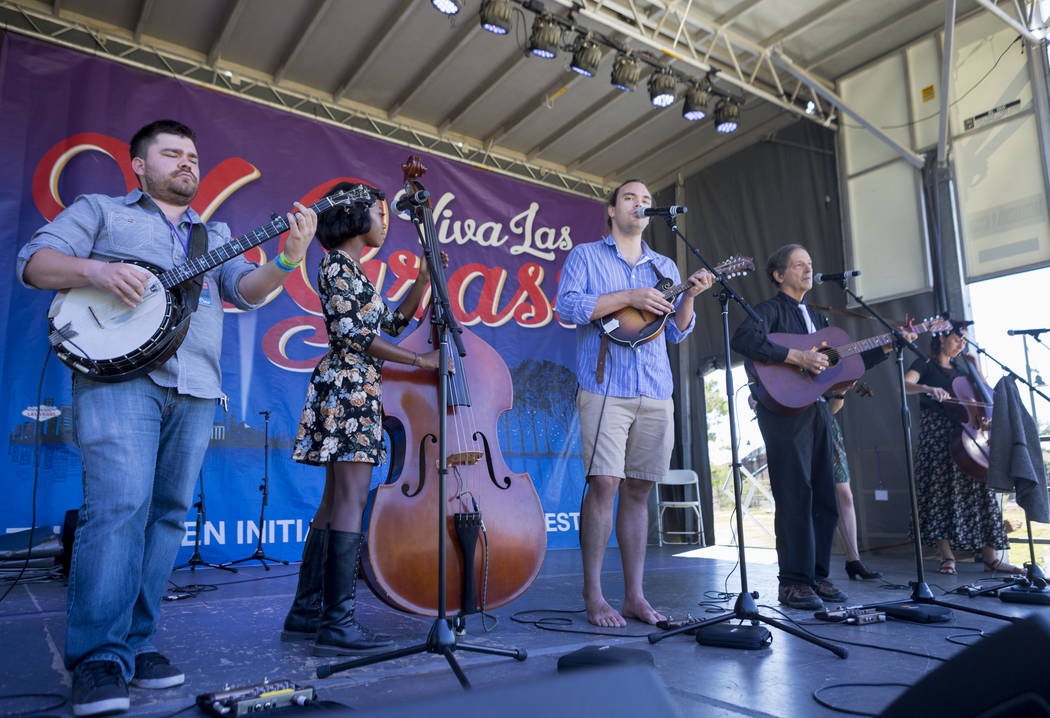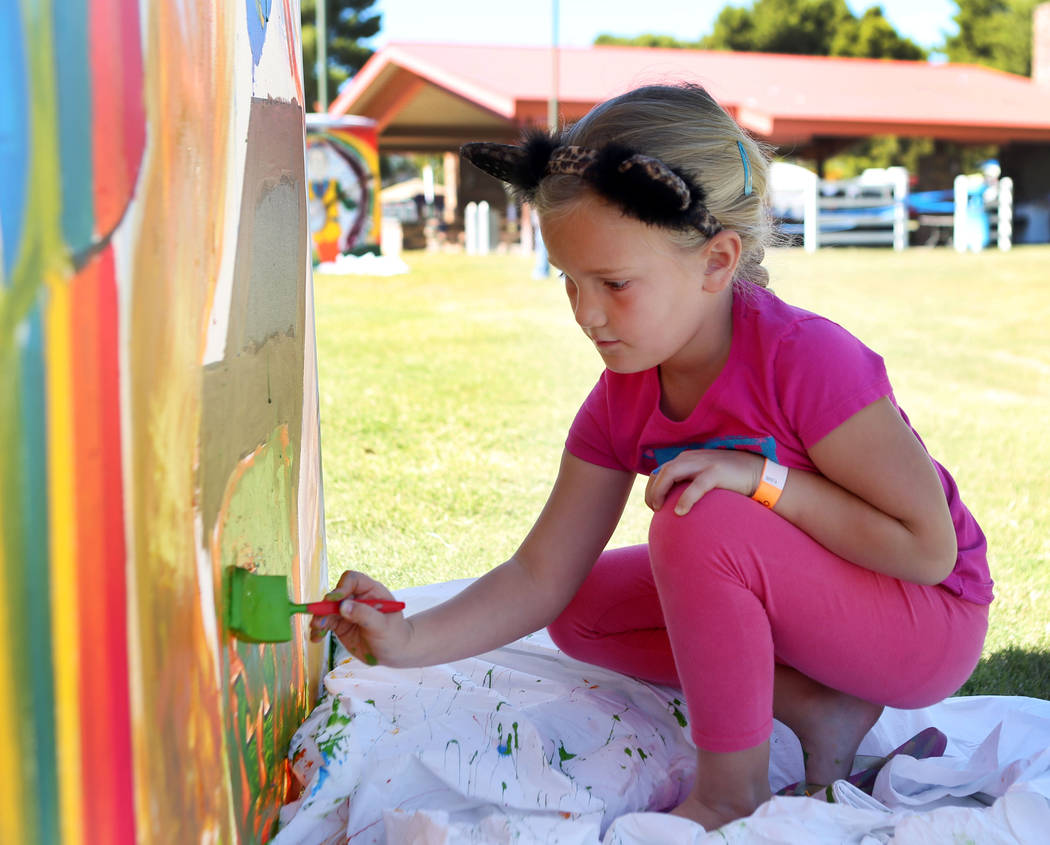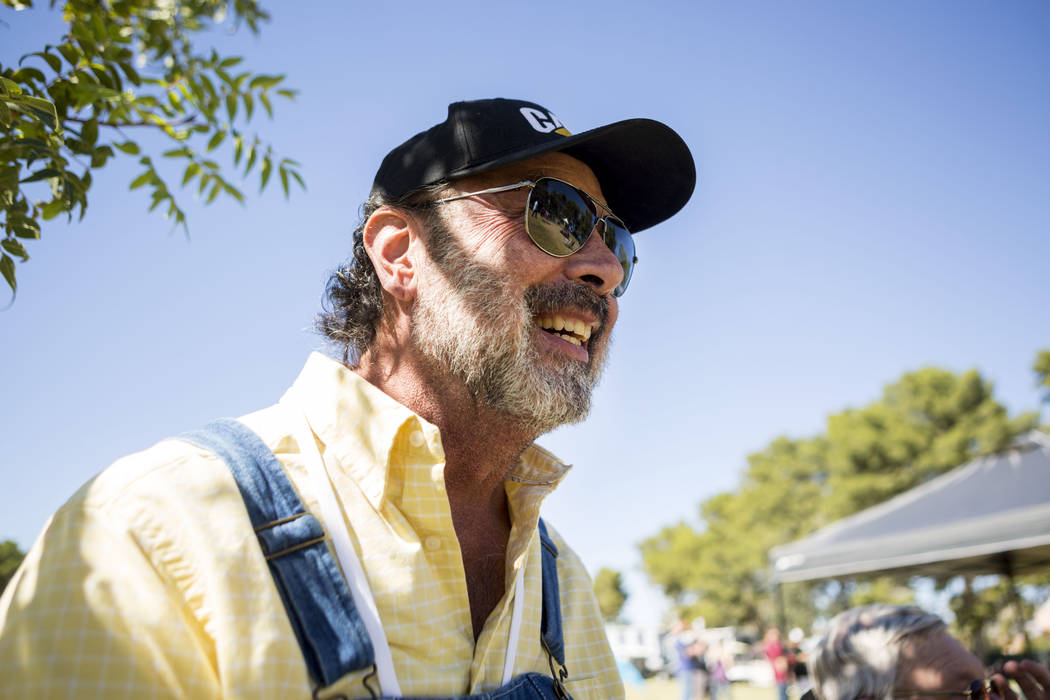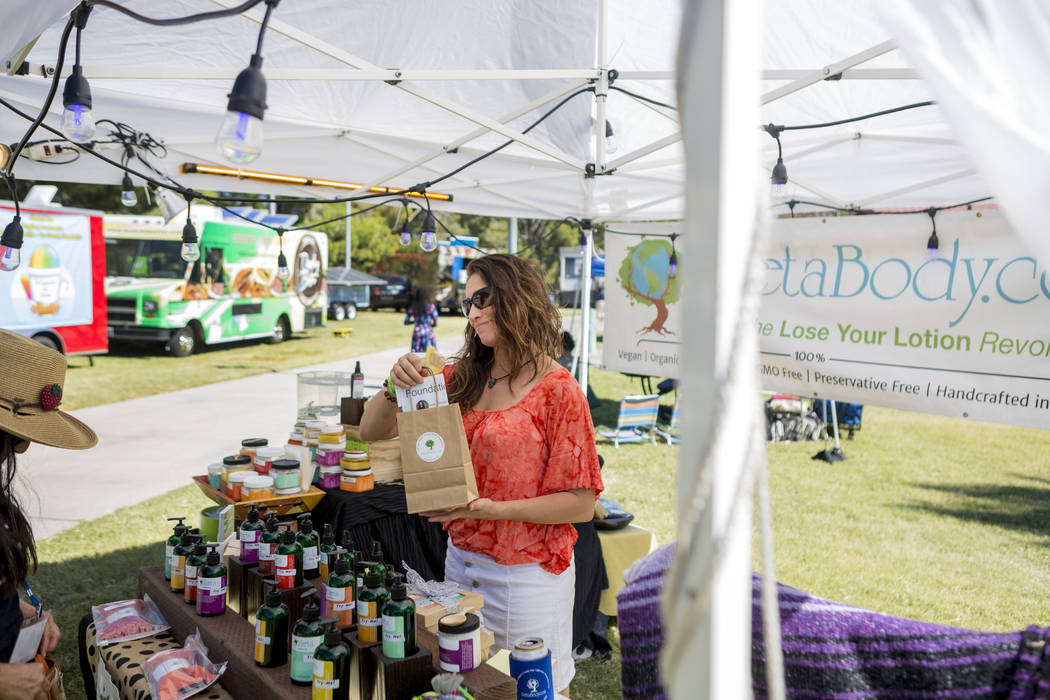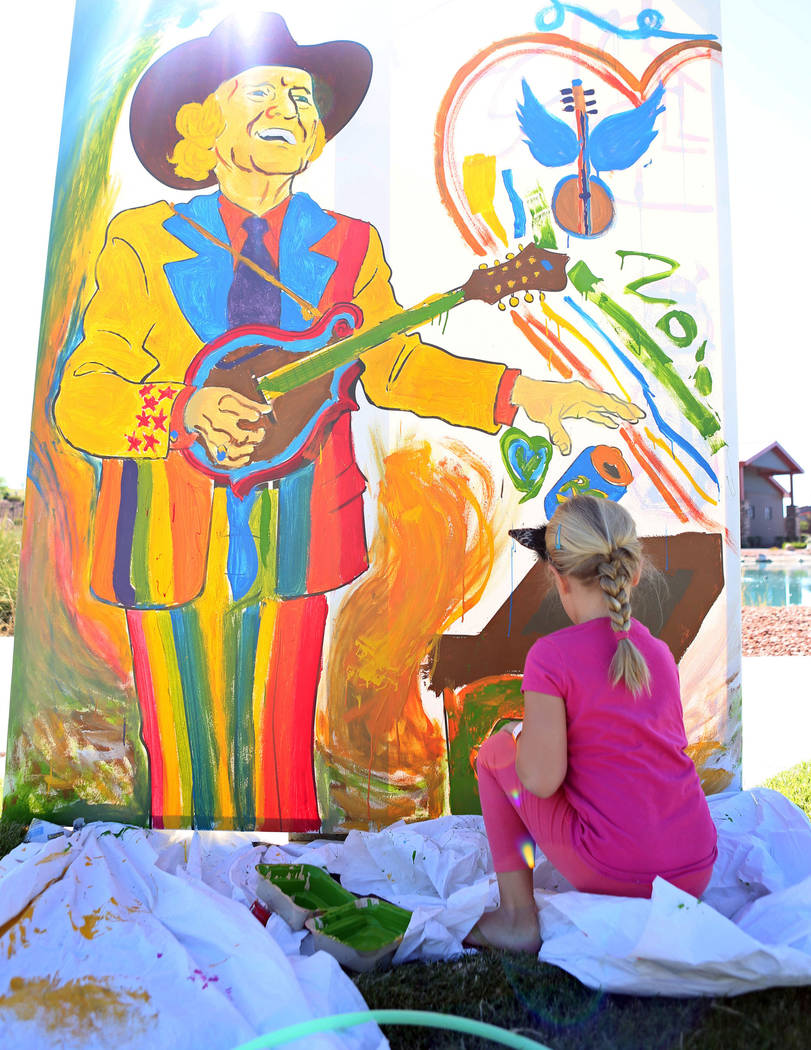 The sounds of banjos, mandolins and other string instruments resonated throughout Craig Ranch Regional Park during the inaugural Viva Las VeGrass bluegrass music festival Sunday afternoon.
As bands performed, attendees enjoyed the music from a grass field overlooking a lake, relaxing on blankets and sitting in lawn chairs.
"I just like the way it's kicked back," festival attendee Daniel Nelson of the northwest valley said. "You can bring coolers and chairs, and it's just laid-back."
About 1,000 people attended the three-day festival put on by the Southern Nevada Bluegrass Music Society, the organization's president Brian Burns said.
Viva Las VeGrass is the first festival the society has thrown since 2007, he said. Before this event, the club hosted one of the first bluegrass festivals in the West from 1998 to 2007, Burns said. The society puts on many of the bluegrass events in Las Vegas. The genre, he noted, isn't as popular as other music genres in the city but has a devoted fan base.
"Our festival is very traditional," he said. "We had a couple of bands that wouldn't necessarily be considered popular, but people love them."
Seventeen bands including The Get Down Boys, Cisco & the Racecars, Chu Dat Frawg and the U.S. Navy Country Current performed at the festival that also featured food trucks, vendors and a community painting area, where attendees could contribute to a mural. A raffle featured prizes including guitars and other instruments, Burns said.
Attendees also had the option to camp at the event over the weekend in a nearby grass area. A company also donated a large tent and a fire pit.
Providing a camping area is traditional to bluegrass culture because campers often hold informal jam sessions around the campfire, Burns said. It was also important to make the festival a multiday event because many attendees came from out of town, he said.
There was also a sustainability initiative for the event, as organizers made it a requirement for vendors to use recyclable containers and to run off of solar panels. They also added more recycle bins to the park.
Ray Huckeba of North Las Vegas said that he's attended several other events thrown by the society, and was impressed by their first music festival in many years.
"There was nothing about the event that we didn't like," he said. "What we did like though was the level of entertainment. These were very quality bands. I would like to see them get a headliner next time to maybe draw a bigger crowd though. These bands are relatively unheard of, but they are quality musicians."
Bonnie Wharton of Henderson attended the festival with her three children and her sister. She said they attend bluegrass festivals regularly and have been to events in Logandale, Flagstaff, Arizona, and other cities.
"I love bluegrass music because it's kind of easy to learn the music," she said. "You can go up and jam with anybody. Once you learn some of the basic things, it's inclusive, and it doesn't matter what you look like or who you are, you can just join right in."
The festival occurred just two weeks after the Oct. 1 mass shooting at the Route 91 Harvest festival. Burns decided to donate all of the gate proceeds to the victims.
"I didn't want to seem opportunistic," Burns said. "We wanted to be supportive. Those people were out there for music. That's what they loved and for one lunatic to take that kind of joy from them … We just said we're going to be respectful and it was the only way that we felt right about doing it."
"(We did it because) this is our community," Burns' fiancee and co-organizer for the festival Nancy Villegas added.
Many bands also donated what they could to support the cause, Burns said.
"I think that was really awesome (that they donated money)," festival attendee Julie Barlett of Henderson said. "It costs a lot to put an event like this on and it was small to begin with."
Burns said he was disappointed that not as many people came to the festival as he had expected — organizers planned for about 5,000 — but he expressed hope that the event will continue to grow each year.
"We just encourage people to join and get behind this music," he said, "and we understand why people didn't come this year, but we hope they'll come next year."
Contact Kailyn Brown at kbrown@viewnews.com or 702-387-5233. Follow @kailynhype on Twitter.