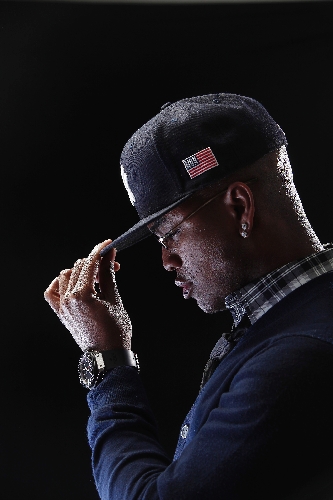 NEW YORK — Ne-Yo has a dream: He believes the record industry is segregated and has hopes of changing that as the new senior vice president of artists and repertoire for Motown Records.
Though Motown's legend is rooted in black music, it was music that appealed to everyone, helping to unite a nation in sometimes divisive times. As a top exec at Motown, Ne-Yo wants to unite people musically once again.
"I want to get back to a place where everybody's listening to the same thing no matter what race, color, creed you are," the Las Vegas singer said in an interview Wednesday after Universal Music made the announcement. "(Now) there's music that's specifically for black people, and there's music that's specifically for white people, and I feel like the essence of … music is lost when you do that."
The 32-year-old Grammy winner, who has multiple hits of his own and has written smashes for others such as Rihanna and Beyonce, said he is looking to sign artists that have a drive and a tremendous work ethic, not just one-hit wonders.
"I definitely plan on making sure the people I bring to the industry are going to be an asset to the industry as opposed to a liability," said Ne-Yo, who has his own label imprint called Compound Entertainment. "It's more than 'She looks good in a short skirt' or 'He looks good with his shirt off' — it's about somebody that has a talent."
Ne-Yo, who is planning to release his fifth album this summer, will move to the Motown Records roster. He has released his four albums on Island Def Jam Music Group; both Motown and Def Jam are subsidiaries of Universal Music.
He is also an actor: Ne-Yo appears in the George Lucas film "Red Tails," which is about the Tuskegee Airmen, who were the first black fighter pilots to serve in the U.S. military. It debuted at No. 2 with $19.2 million last weekend despite some concerns that a black-themed film would not appeal to a mainstream audience.
"It always feels good to beat the odds," he said.