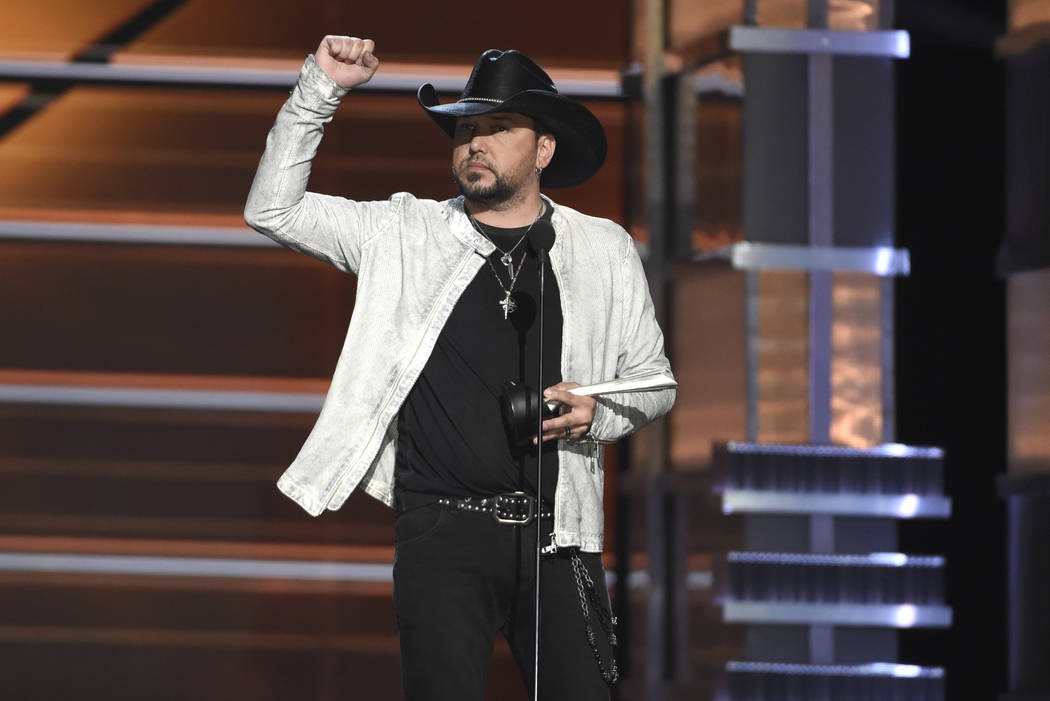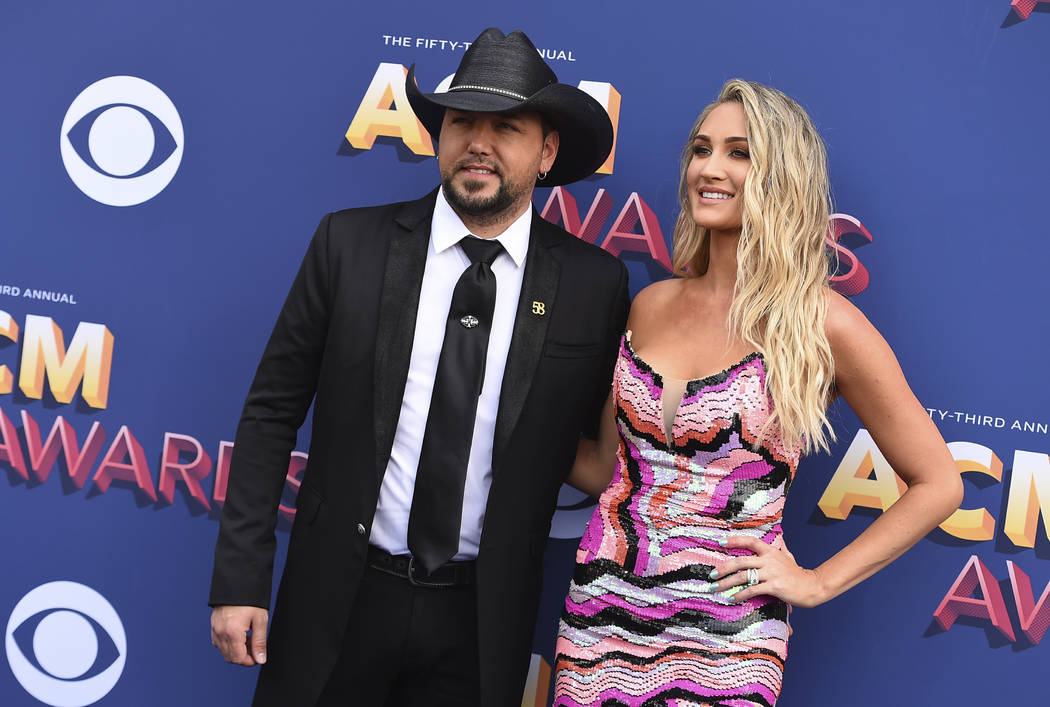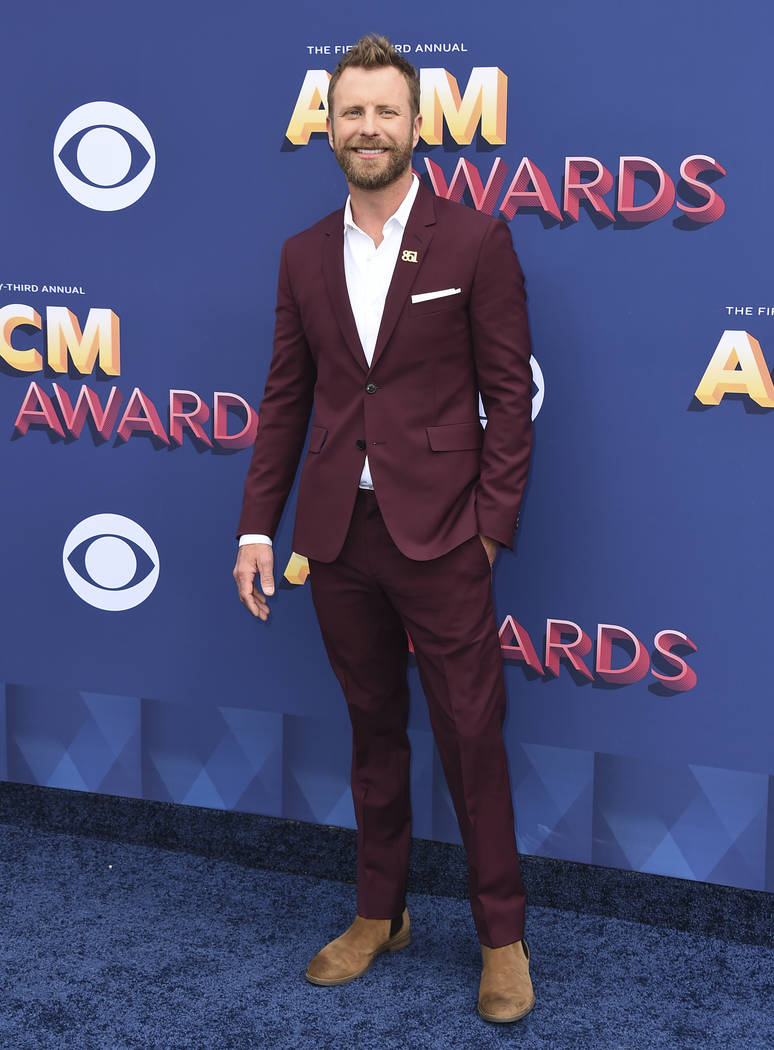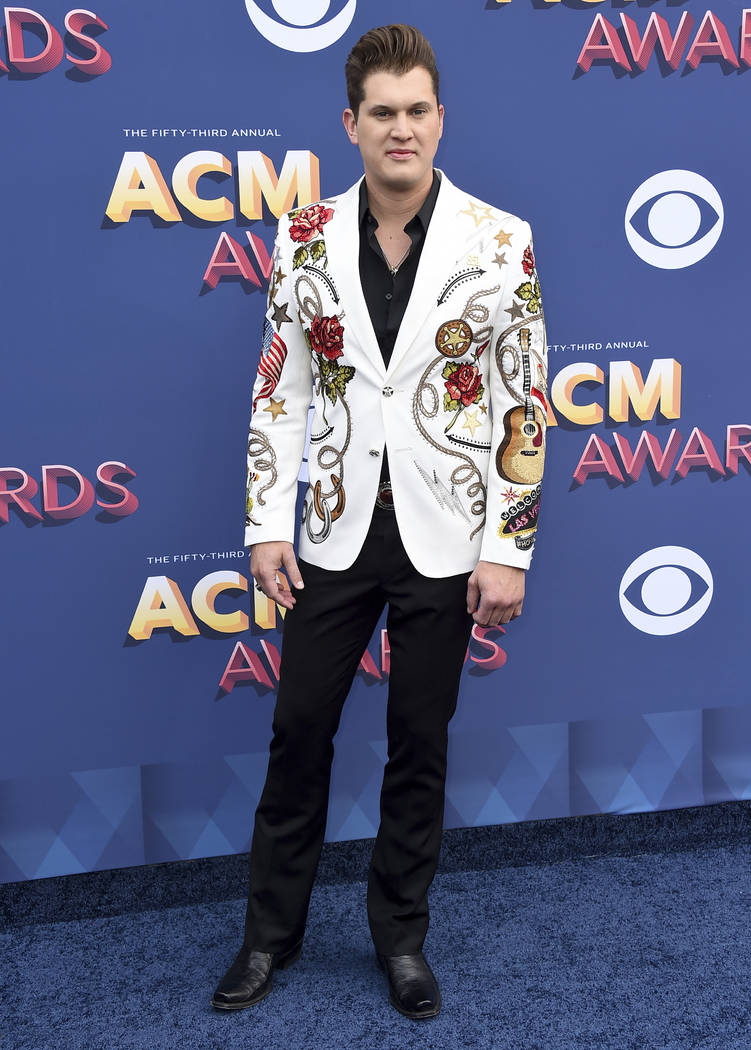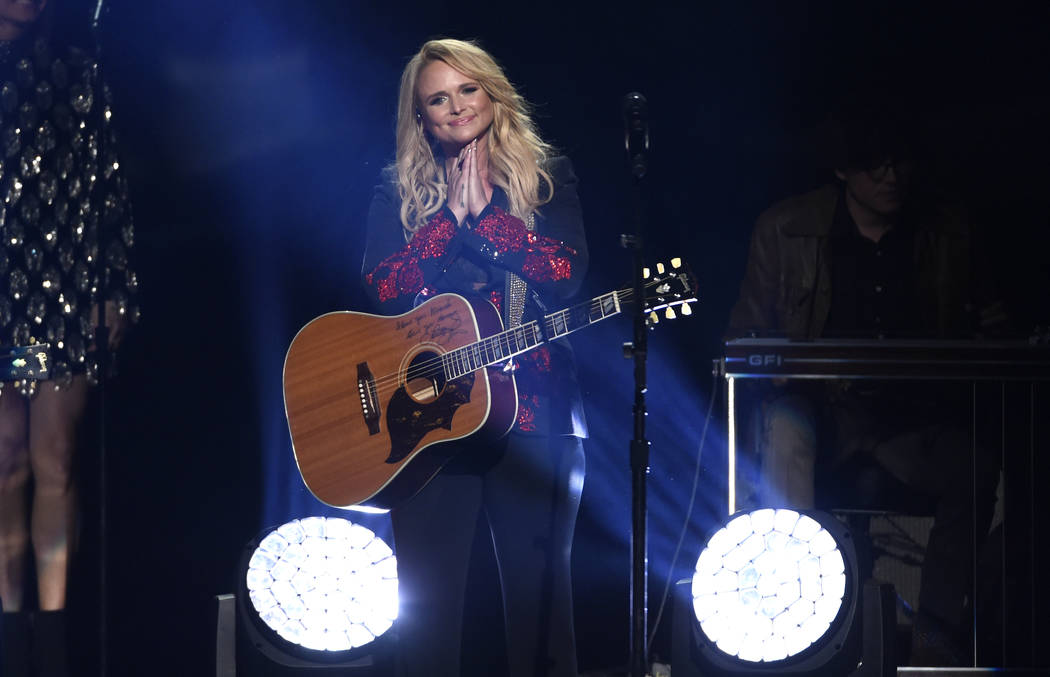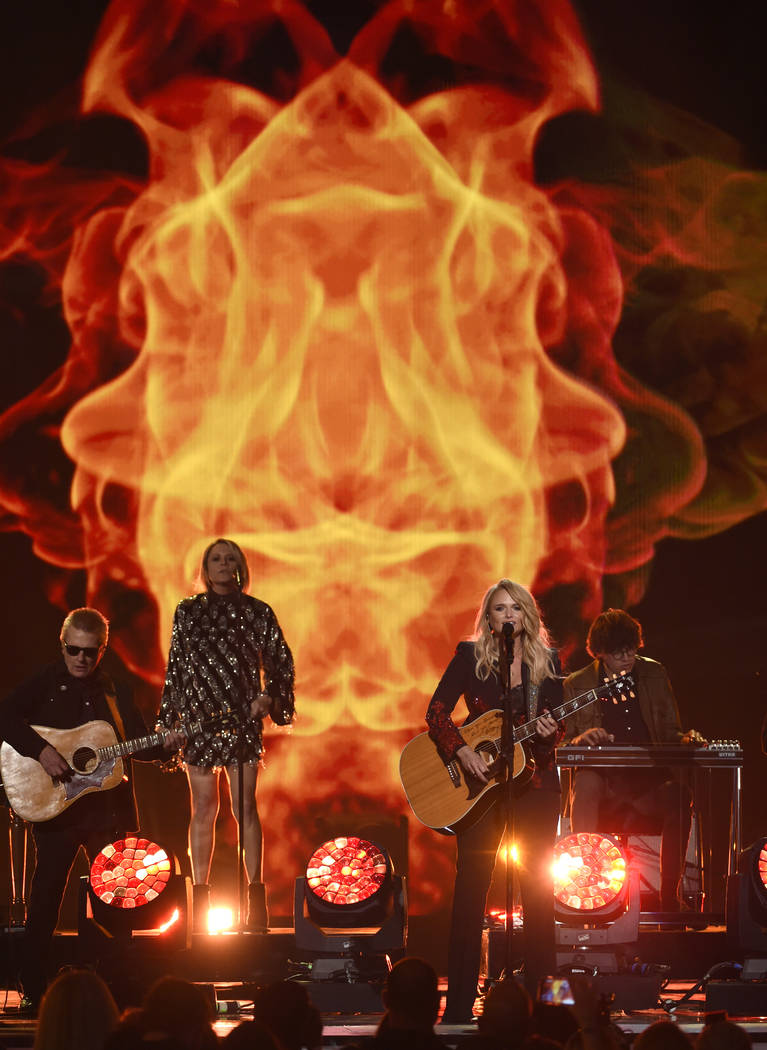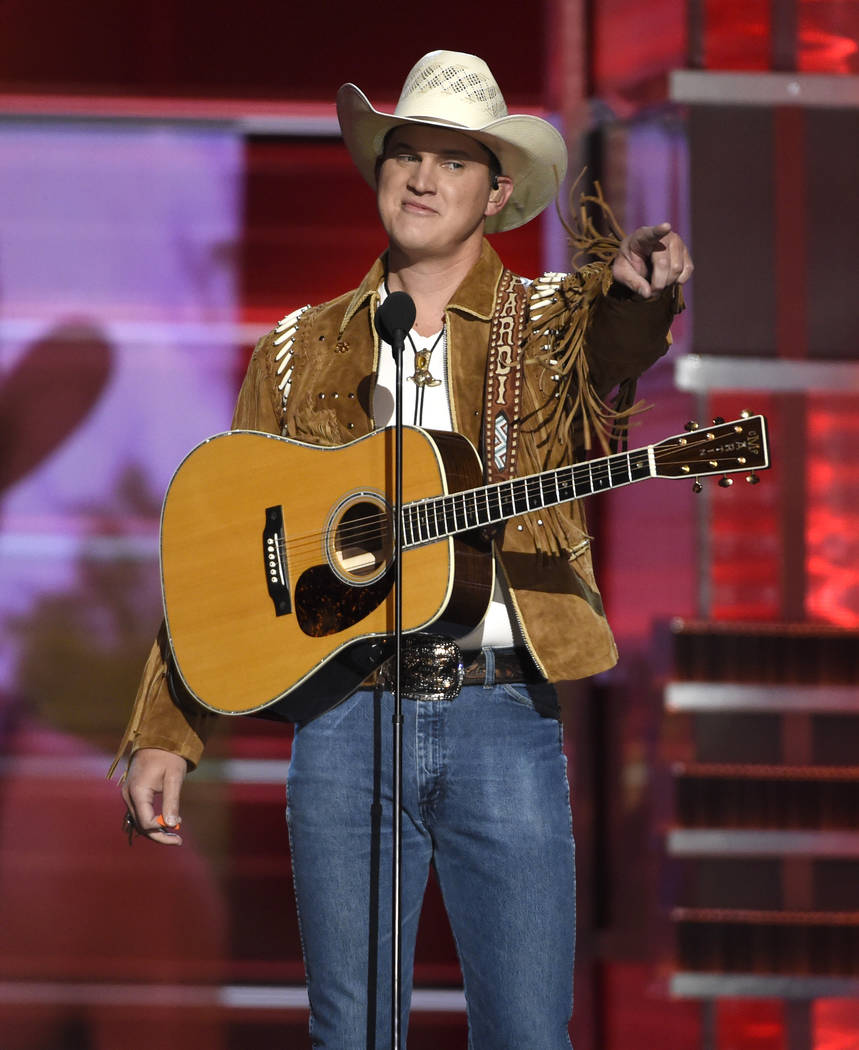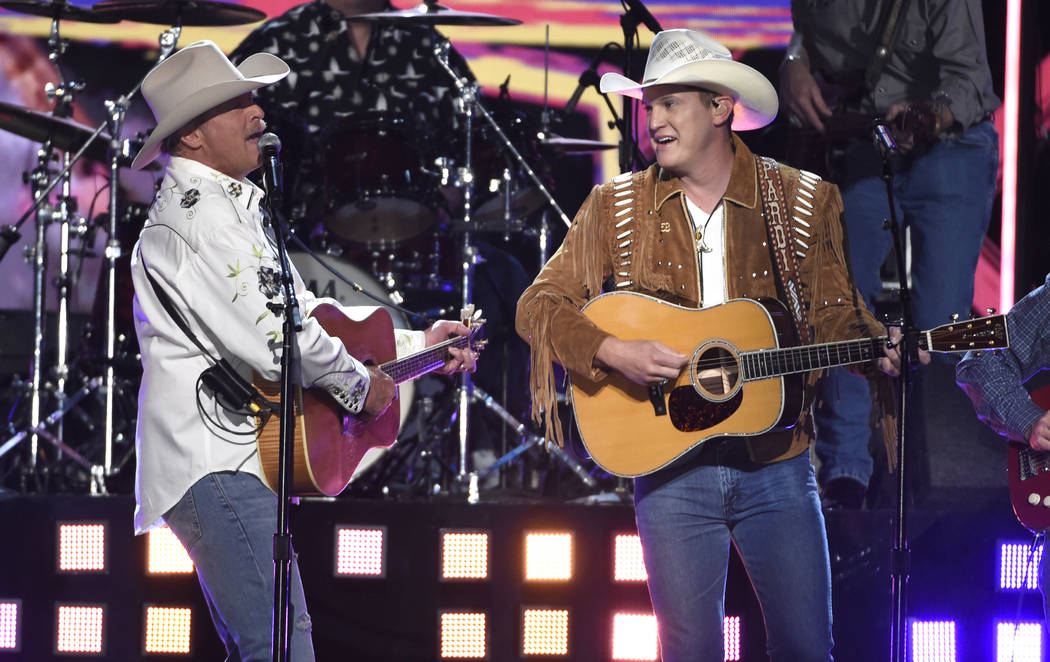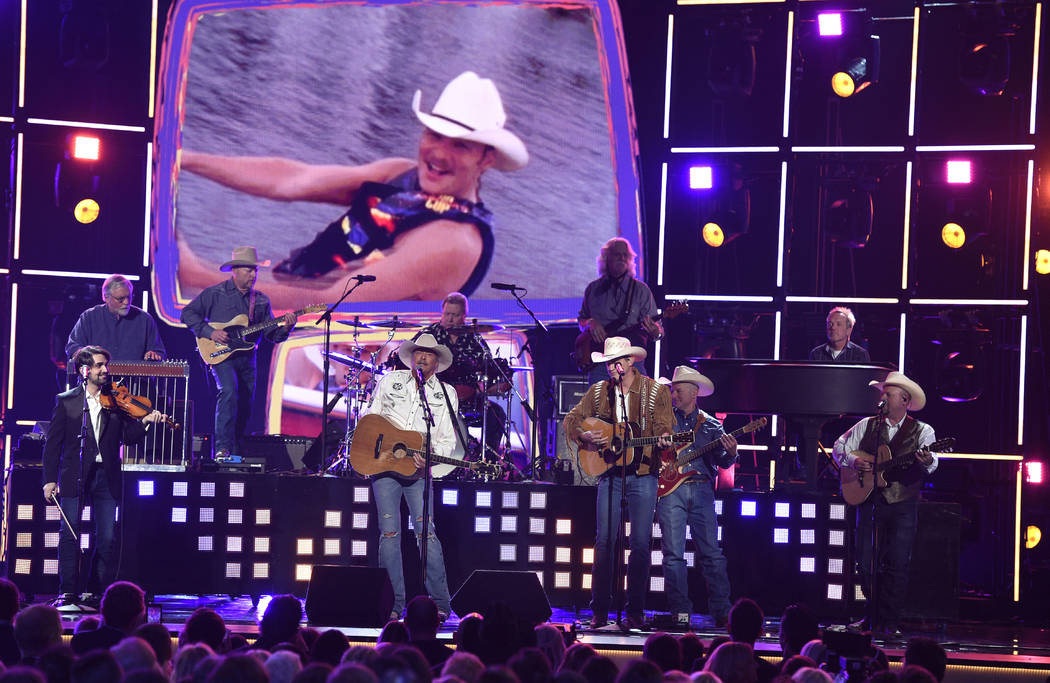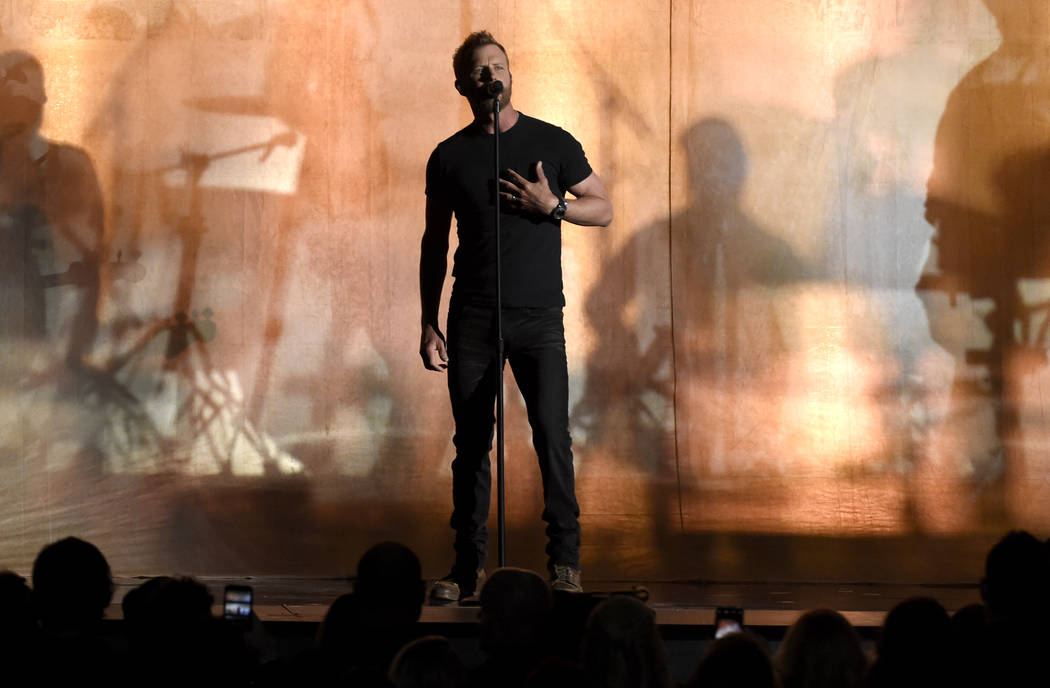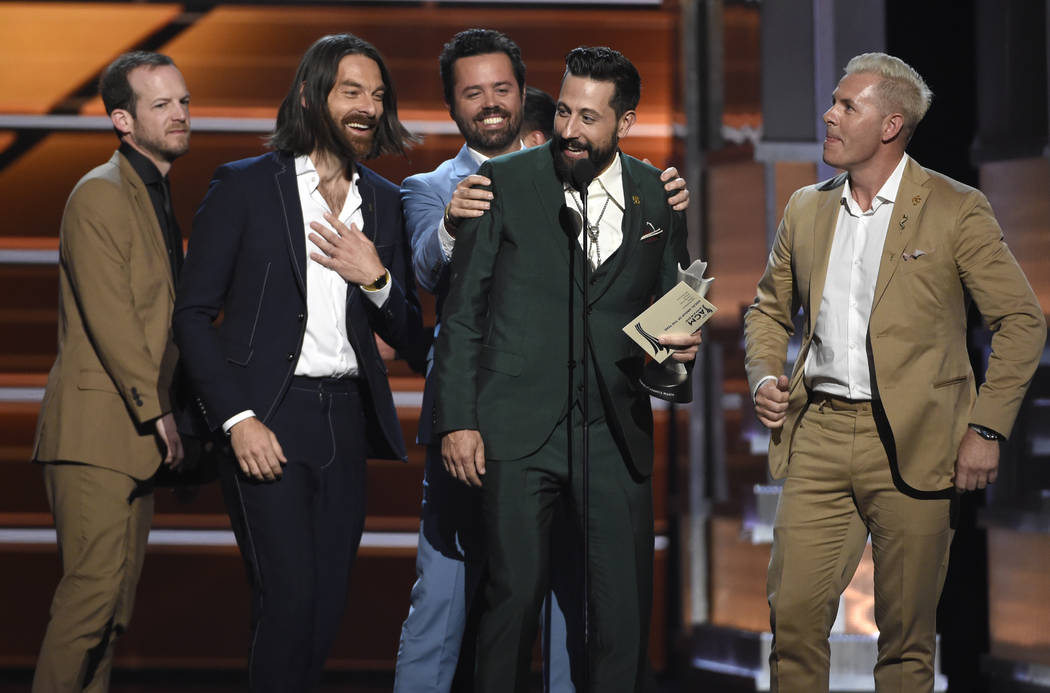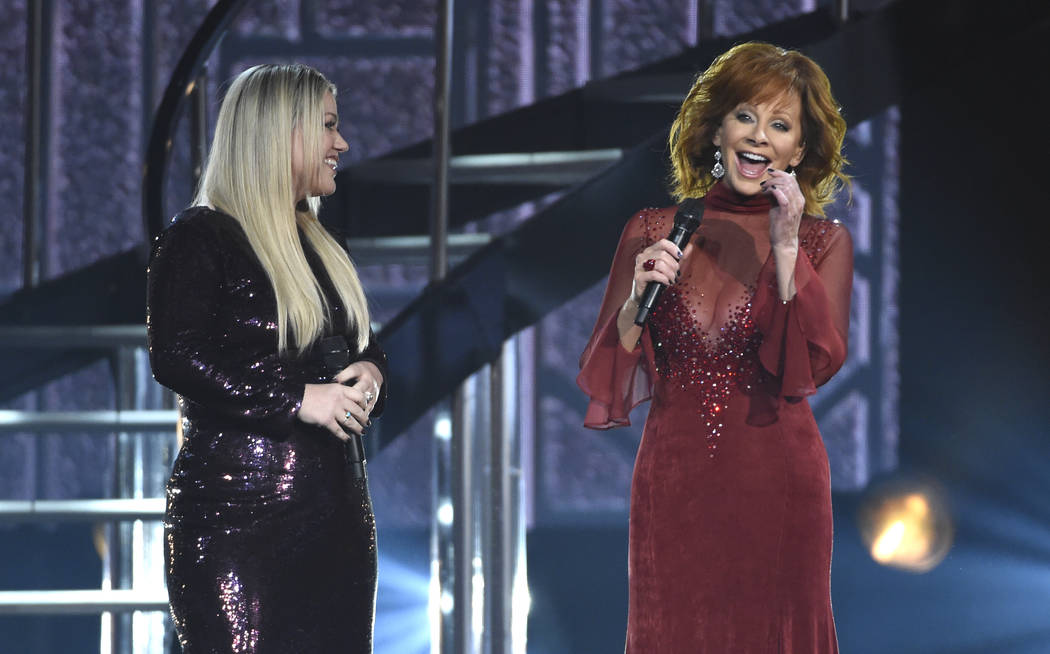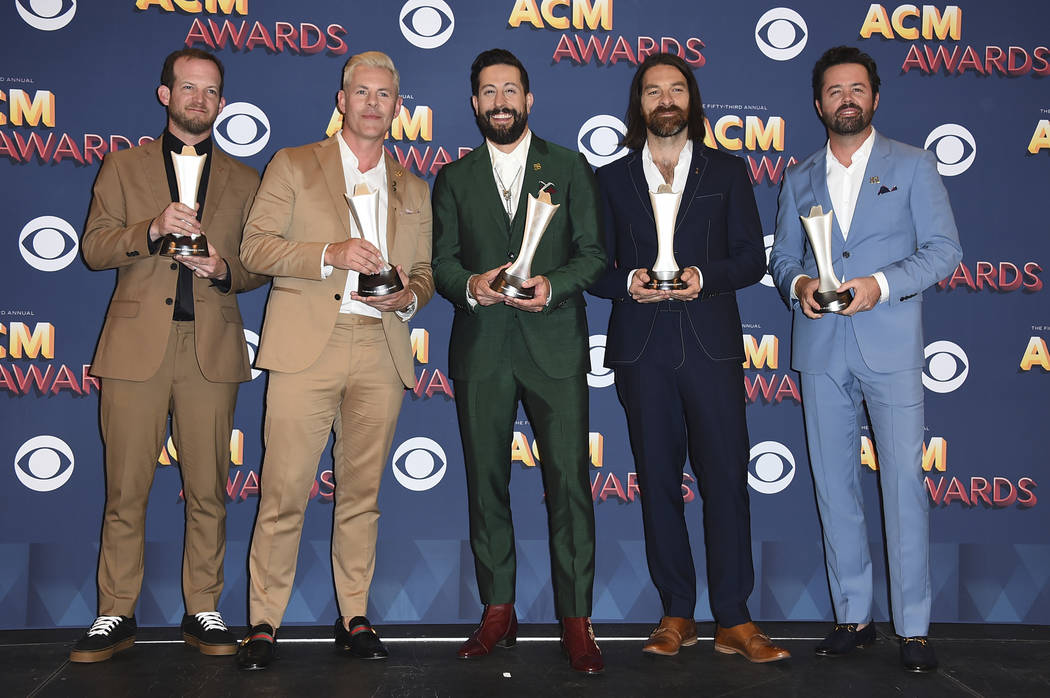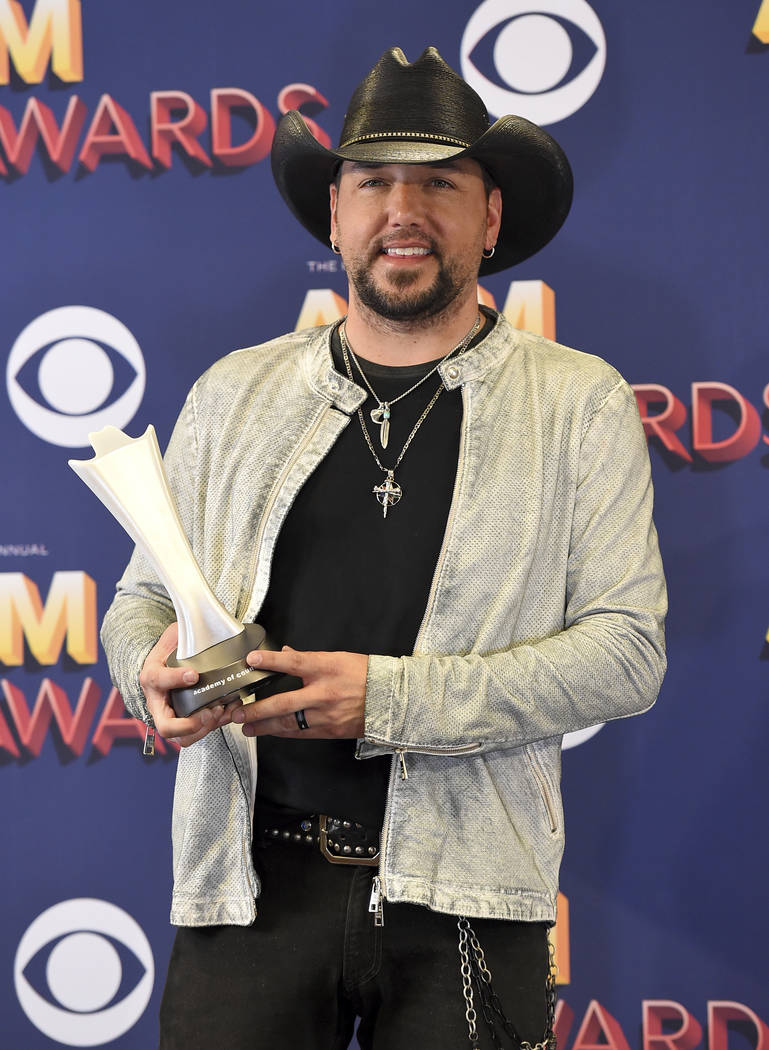 Remembrance prefaced revelry.
In lieu of a big opening start to the Academy of Country Music Awards at MGM Grand Garden Arena on Sunday, it was the sentiment that was outsize.
"With respect and love to the victims, we celebrate our music tonight," Jason Aldean said into the camera, joining fellow stars Miranda Lambert, Maren Morris and Thomas Rhett in paying tribute to the victims of the Route 91 Harvest tragedy, their words supplanting the traditional, pull-out-all-the-stops production number that starts the evening.
Then the show began, and host Reba McEntire got to work lightening the mood, riffing on her "jacked-up-to-Jesus" hair of yesteryear and her return to emcee duties after the ACMs have been presided over by a pair of male hosts in recent years.
"I guess they finally figured out it only takes one woman to do the job of two men," she quipped.
It was this give-and-take between reflection and celebration that defined the 53rd edition of the ACMs.
This was still a party, to be sure — dude, Jon Pardi's sweet leather fringe jacket was a party in and of itself — albeit one with perspective.
Some artists wore gold pins bearing the numbers 851, 58 and 1, respectively, representing the 851 injured during 1 October and the 58 who died, with the 1 symbolizing unity.
One such act, Vocal Group of the Year winner Old Dominion, was moved to do so after meeting some of the shooting victims and their family members.
"They taught us about the power of music and how our music is a part of their lives, how it's helping them," explained lead singer Matthew Ramsey backstage after the band's win.
And then there was the return of Aldean, who was onstage at the time the Route 91 shooting began, performing in Vegas for the first time since, playing his R&B-leaning ballad "You Make It Easy," his voice ripe with longing.
He later was named Entertainer of the Year.
"For the one horrible night we've had here, I've had a million great ones, and tonight was a million-and-one," Aldean said after his win.
He acknowledged how difficult it was for him to return to Vegas — "It's been tough coming back here, because the first thing everybody wants to talk about is that night, and it's not something that I really want to relive" — before turning his attention to the Route 91 survivors.
"I just alway want these people to know that we think about them all the time," he said. "We're forever bonded with those people."
Given this emotionally charged context, songs often took on added meaning, such as Kenny Chesney's buoyant rendition of timely new single "Get Along," the first performance of the evening.
"We still don't know what love is but we sure know what it's not," he sang on the upbeat plea for togetherness, bronze arms snaking out from a sleeveless shirt.
"Drink a beer, sing a song," he added on the chorus. "Make a friend, can't we all get along?"
That's a simple enough notion, but its resonance was felt regardless.
Same could be said for Miranda Lambert's equally galvanized and vulnerable rendition of "Keeper of the Flame."
"I'm treadin' on," she sang, strumming her acoustic guitar hard, singing harder. "I'm bent, but I'm not broken; I'm stronger than I feel."
Record-breaking night
Earlier in the evening, Lambert set the record for most-ever ACM awards, notching her 30th and 31st wins for Song of the Year (As both songwriter and performer of her hit, "Tin Man," Lambert earned a pair of trophies). She'd subsequently add another for Female Vocalist of the Year, her ninth straight win in the category.
Other notable winners included Chris Stapleton earning Male Vocalist of the Year and Album of the Year; Sam Hunt for Single Record of the Year; and Keith Urban featuring Carrie Underwood for Vocal Event of the Year.
In between the handing out all those trophies, there were a number of memorable performances: Maren Morris going all cosmo in a sheer silver dress, looking as glamorous as she fantasized about being in her wishful-thinking hit "Rich;" Little Big Town getting Vegas glam in sparkly suits and python-thick feather boas for a cover of Elton John's "Rocket Man;" Dierks Bentley leaping from the stage to embrace his wife upon the conclusion of his percussion-heavy "Woman, Amen."
Perhaps the most anticipated performance of the evening, though, was Carrie Underwood's return to the stage for the first time since a fall outside her home in November left her with a broken wrist and 40 stitches in her face.
"Sometimes my emotions get the best of me," she sang with chest-heaving gusto during "Cry Pretty," giving voice to something plenty have felt of late. "And falling apart is as human as it gets."
The same could said of picking up the pieces.
Contact Jason Bracelin at jbracelin@reviewjournal.com or 702-383-0476. Follow @JasonBracelin on Twitter.
List of winners
Entertainer of the year: Jason Aldean
Album of the year: Chris Stapleton, "From A Room: Volume 1"
Single record of the year: Sam Hunt, "Body Like A Back Road"
Song of the year: "Tin Man," Miranda Lambert
Male vocalist of the year: Chris Stapleton
Female vocalist of the year: Miranda Lambert
Vocal Duo: Brothers Osborne
Vocal group of the year: Old Dominion
Vocal event of the year: Keith Urban and Carrie Underwood, "The Fighter"
New female vocalist of the year: Lauren Alaina
New male vocalist of the year: Brett Young
New vocal duo or group of the year: Midland