Life is Beautiful day 2: Lionel Richie, bass and 'Hey Ya'
October 26, 2014 - 12:52 pm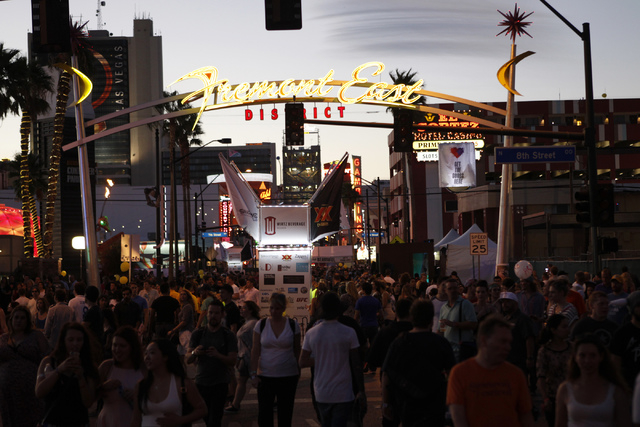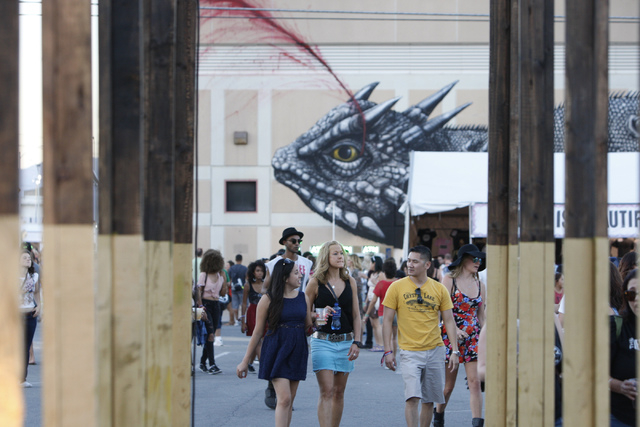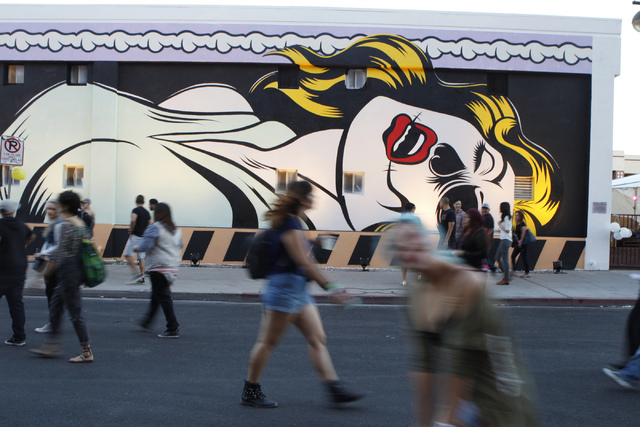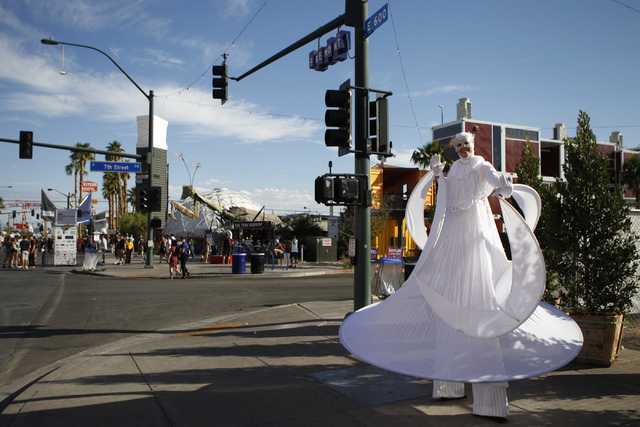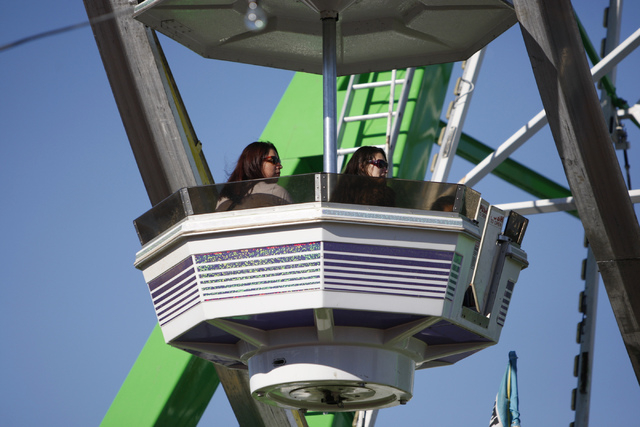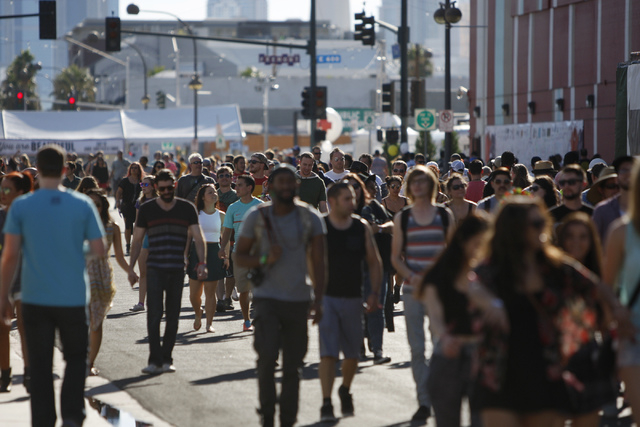 A few thoughts of day two of the Life is Beautiful festival:
Quote of the Day: "All I want to do is get weird and throw mother(effers) in the air in Vegas," Matt Johnson, singer-keyboardist, Matt & Kim. These two detonated an adrenaline bomb as they closed out the Western Stage, drawing a huge crowd who bounced right along with the duo as they turned the stage into a trampoline via their hip-hop-heavy dance pop.
Best Jerry Lee Lewis impression: J. Roddy Walston. Savaging the keys and howlin' out his words as if he'd swallowed a bullhorn, the namesake of J. Roddy Walston and the Business brought to mind one of rock and roll's all-time fieriest frontmen during "Marigold." I was bummed that I left early to catch middle-of-the-road R&B troupe Fitz & The Tantrums, a band whose lyrics seemed cribbed from a giant stack of Hallmark cards.
Best cover: Tie: Flaming Lips, "Lucy in the Sky With Diamonds;" The Roots, "Jungle Boogie": The Roots knocked the stuffing out of this Kool and the Gang funk standard early in their set, while The Flaming Lips ended their performance with their cosmic take on The Beatles' chestnut, turning it into a haunted lullaby, a thing of strange, funereal beauty that then burst to life on the choruses as confetti and light exploded from the stage.
Best surprise: Tycho. Tycho's IDM-influenced post-rock was the perfect soundtrack to the setting sun on Saturday. Atmospheric without being languid, their songs ebbed and flowed with richly textured guitar playing, soft focus beats and assertive bass lines. Their set was complemented well by visuals that included scenes from man vs. nature documentary "Koyaanisqatsi" and Alejandro Jodorowosky's synpase scrambling "The Holy Mountain."
Set of the day: TV on the Radio. Expectations were high for these genre-less Brooklynites and if anything, they exceeded them. Thier tunes consist of a lot of moving parts, some of them going in opposite directions, like the contrast between Kyp Malone and David Sitek's guitar playing: the former frequently anchored the rhythm, the latter strafed the band's songs with high arcing, dissonant yet melodic guitar lines. Equipped with singer Tunde Adebimpe's and Malone's distinct vocal harmonies, heavy trombone and electronic accents and battering-ram percussion,they collapsed R&B, punk, traces of hip-hop and plenty more into an indivisible whole.
Gnarliest bass levels of the day: Kimbra. "Turn that bass down!" a lady next to me bellowed two songs into the New Zealand singer's bottom-end-heavy set, where she convulsed on the mic as if an electric current was coursing through her body. The bass levels did nearly cross the pain threshold — it sometimes felt as if eardrums might burst — but Kimbra rewarded those who hung in there with her elastic-voiced R&B and her quirky stage presence, which was suggestive of an over-caffeinated fairy.
That time we got to be Diana Ross: For his classic window-fogging ballad "Endless Love," Lionel Richie teased the crowd by saying that he was bringing out a special guest and that he had asked his original duet partner on the song, Diana Ross, to join him. Amid the cheers, Richie revealed that Ross couldn't make it and the audience was to play her part. Tasked with doing what Ross would do, everyone immediately left and went shopping.
Song that elicited the most crazed response: Outkast, "Hey Ya." The mushroom cloud of funk that was Outkast's headlining set on the Downtown Stage was well-received as a whole, but the place absolutely erupted when Andre 3000 launched into his signature tune, flanked by gyrating ladies pulled from the crowd. A raucous tone was set from the start when the duo opened with "B.O.B." which segued into a suitably incendiary "Gasoline Dreams." From there, Outkast slowed their roll, teasing the funk of "Skew it on the Bar-B" and "Rosa Parks" with an all-business backing band that included a horn section, which segued into each Big Boi and Andre 3000 performing three-song solo sets. It had been nearly 15 years since Outkast last played these parts. That lost time equated to plenty of lost minds.
Contact reporter Jason Bracelin at jbracelin@reviewjournal.com or 702-383-0476. Follow on Twitter @JasonBracelin.

More coverage of Life Is Beautiful