Life is Beautiful goes ape in incendiary finale — VIDEO
September 25, 2017 - 8:22 pm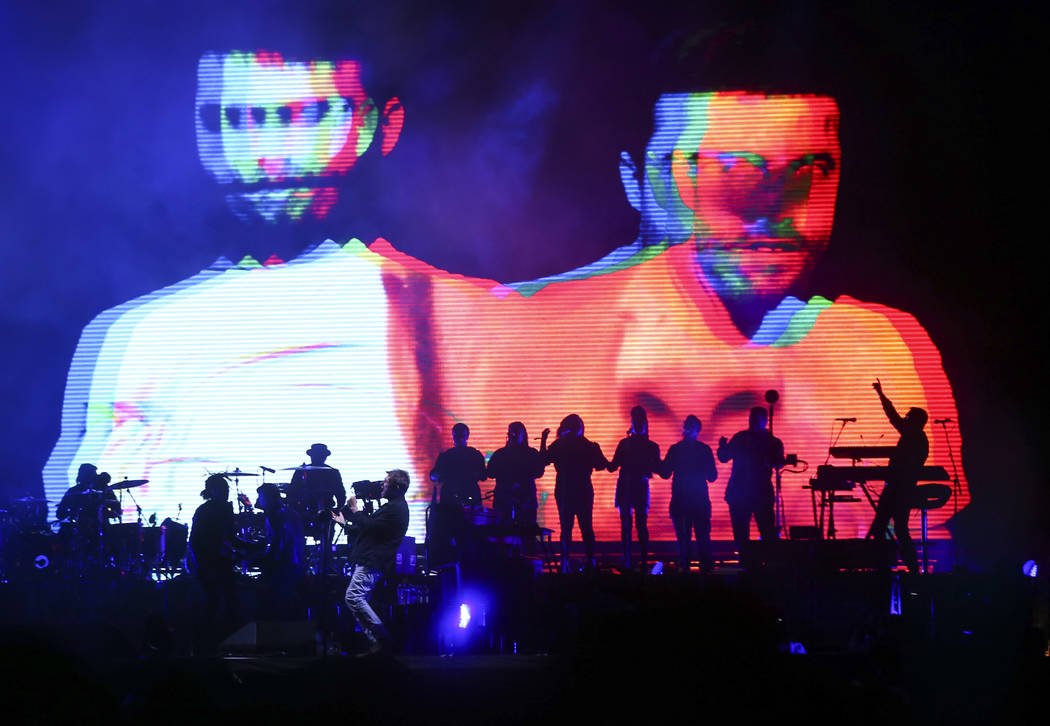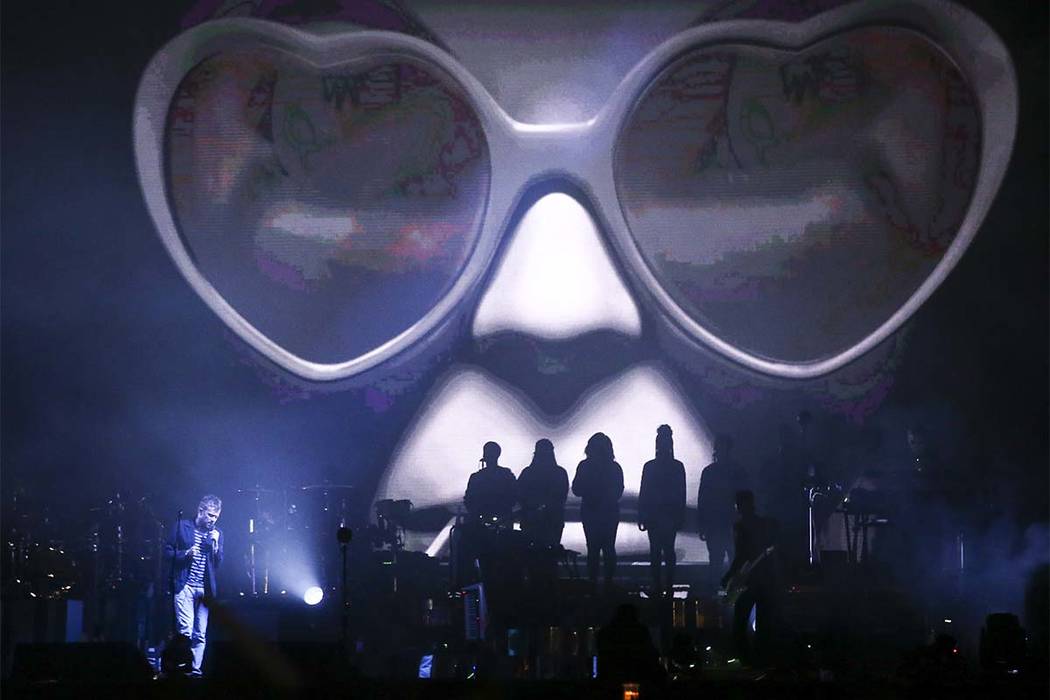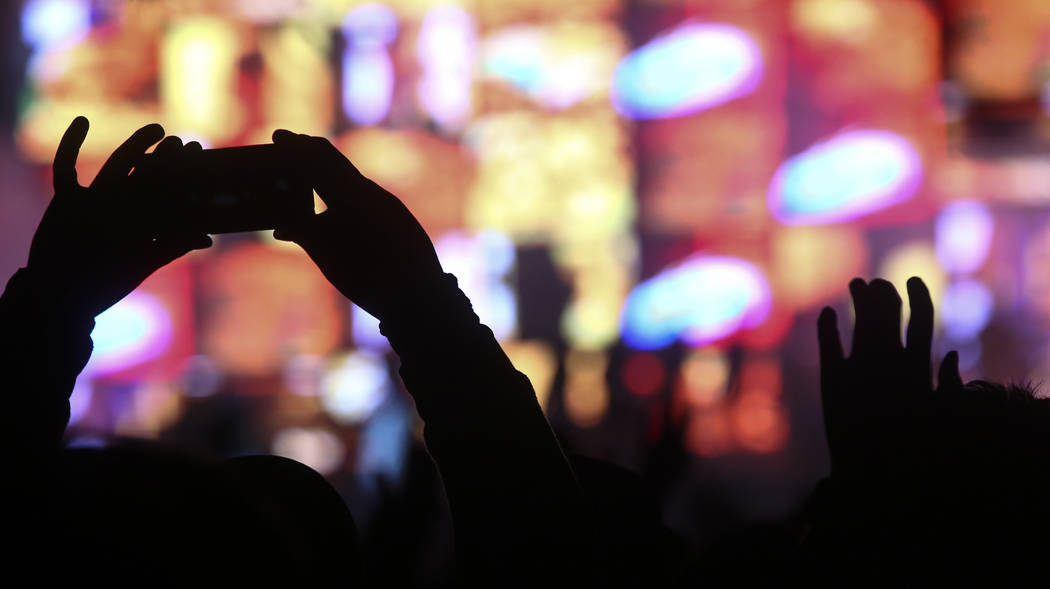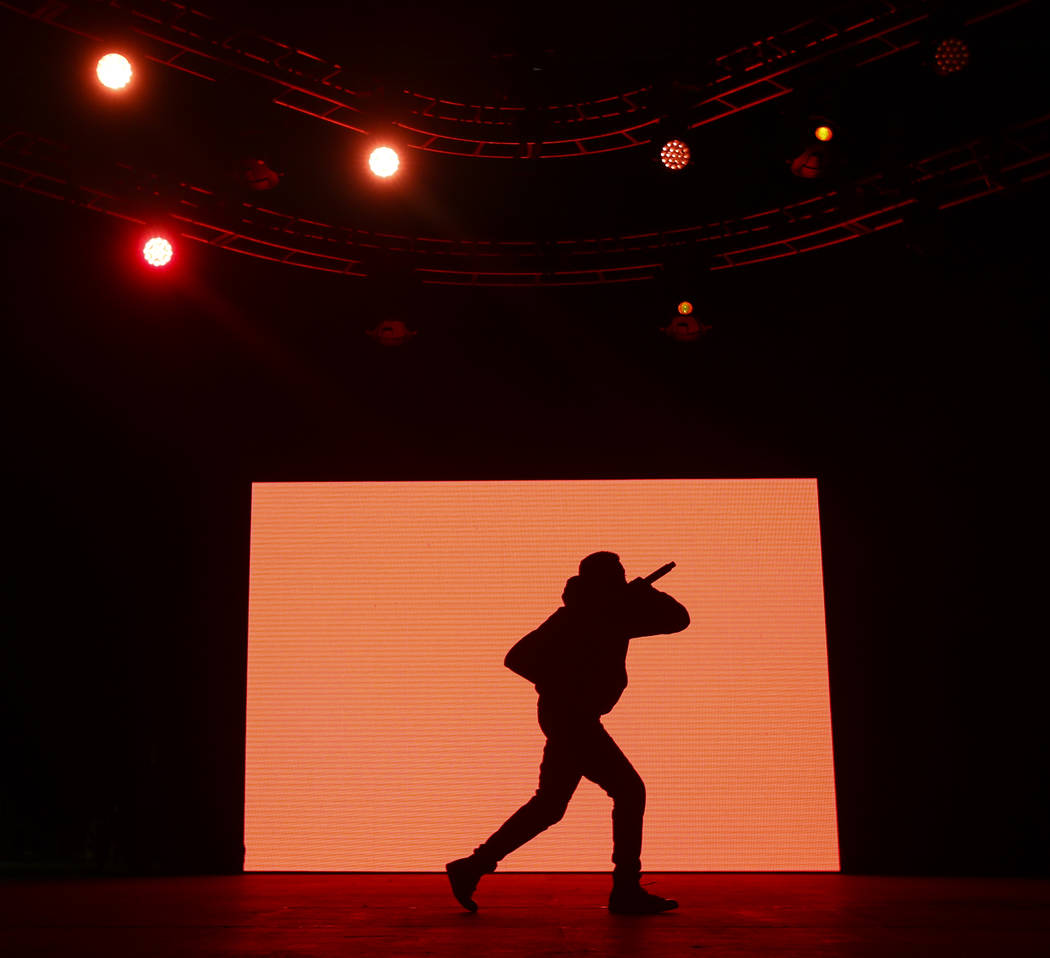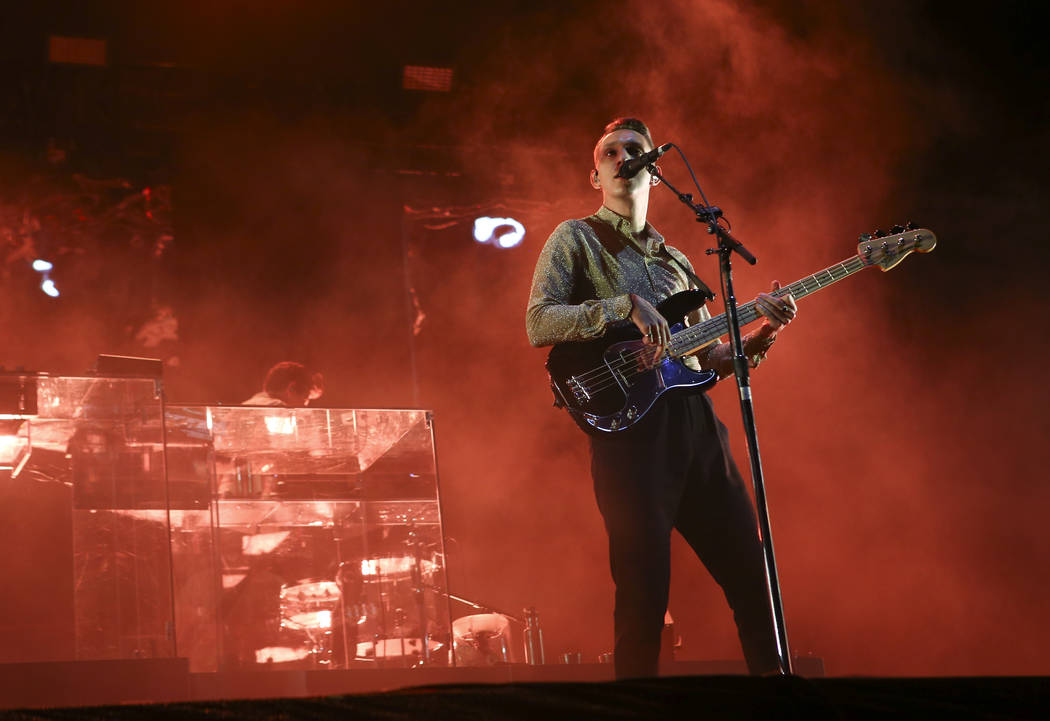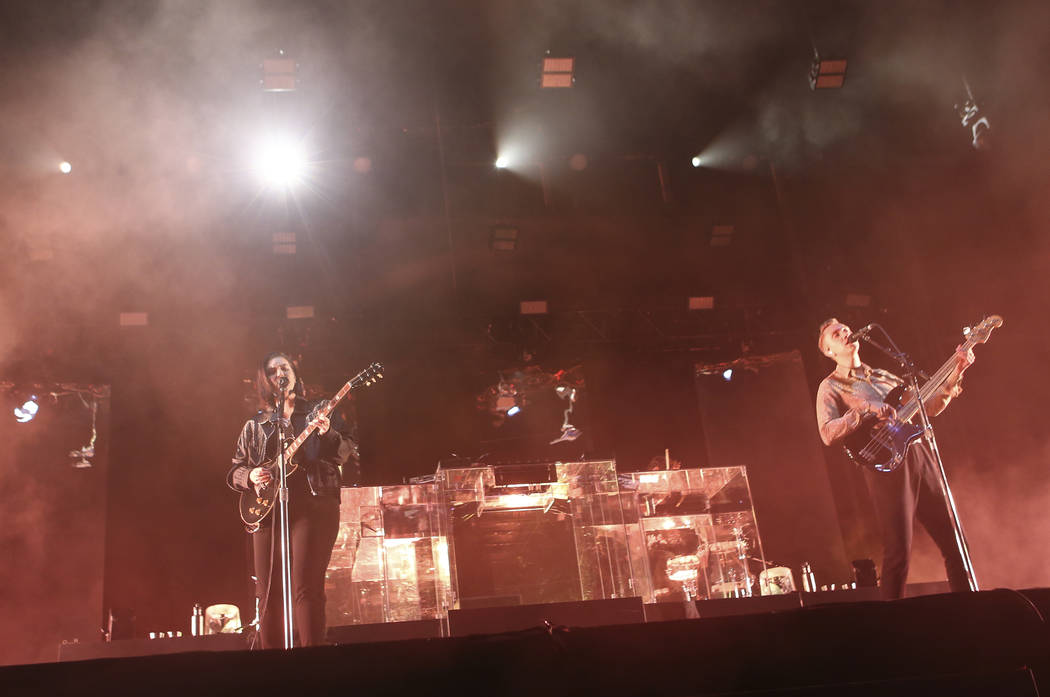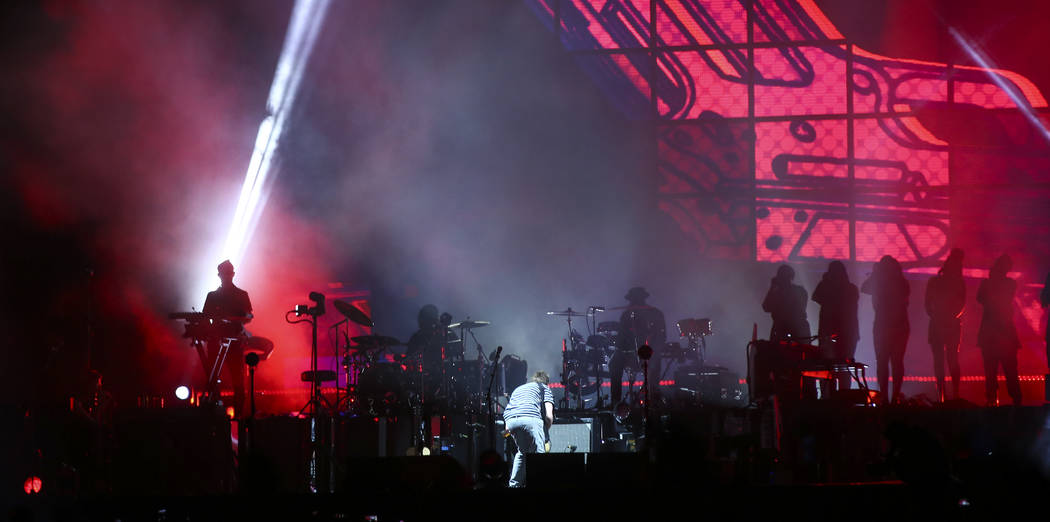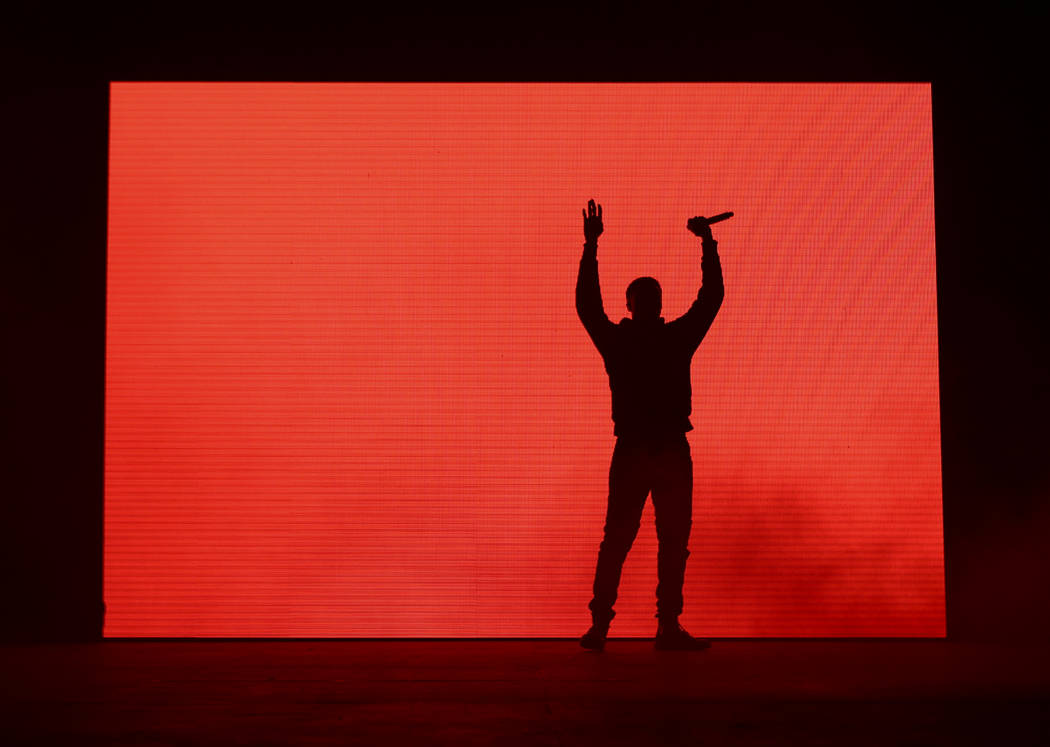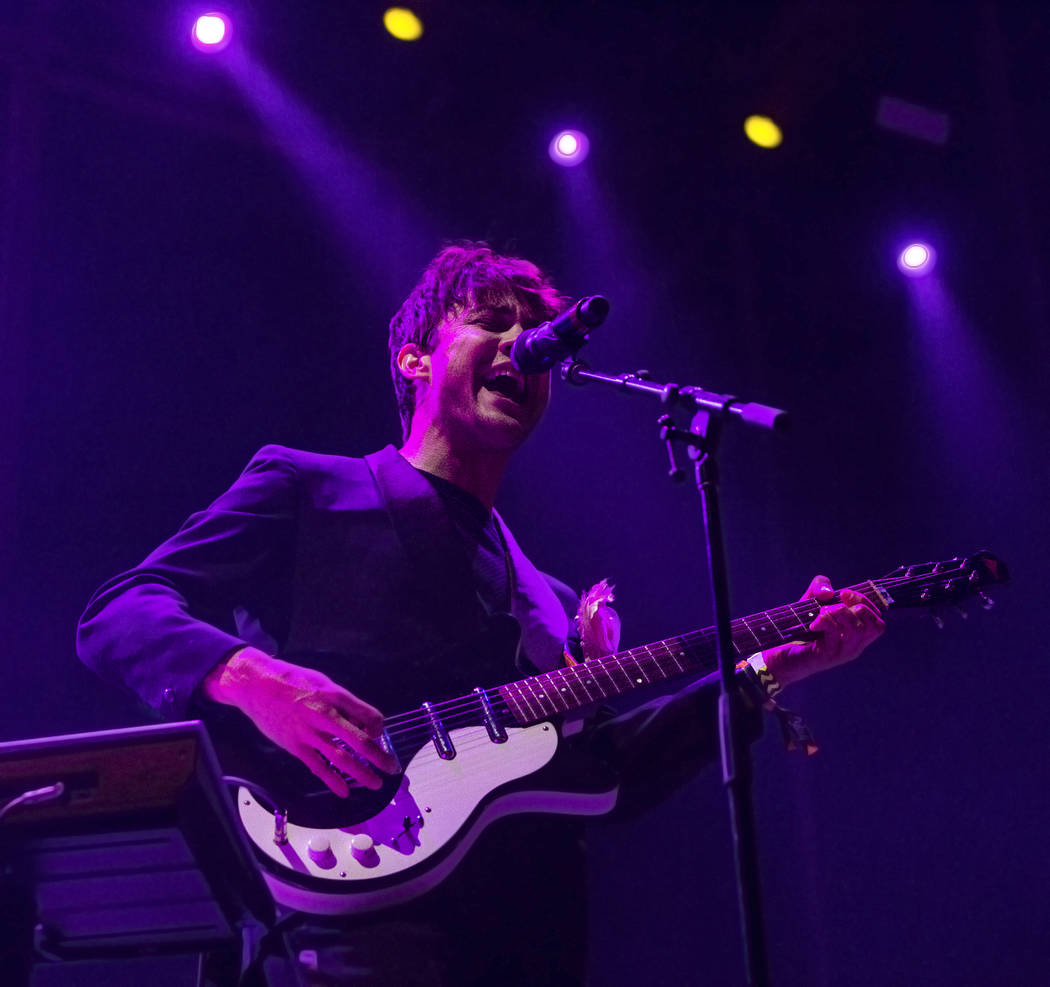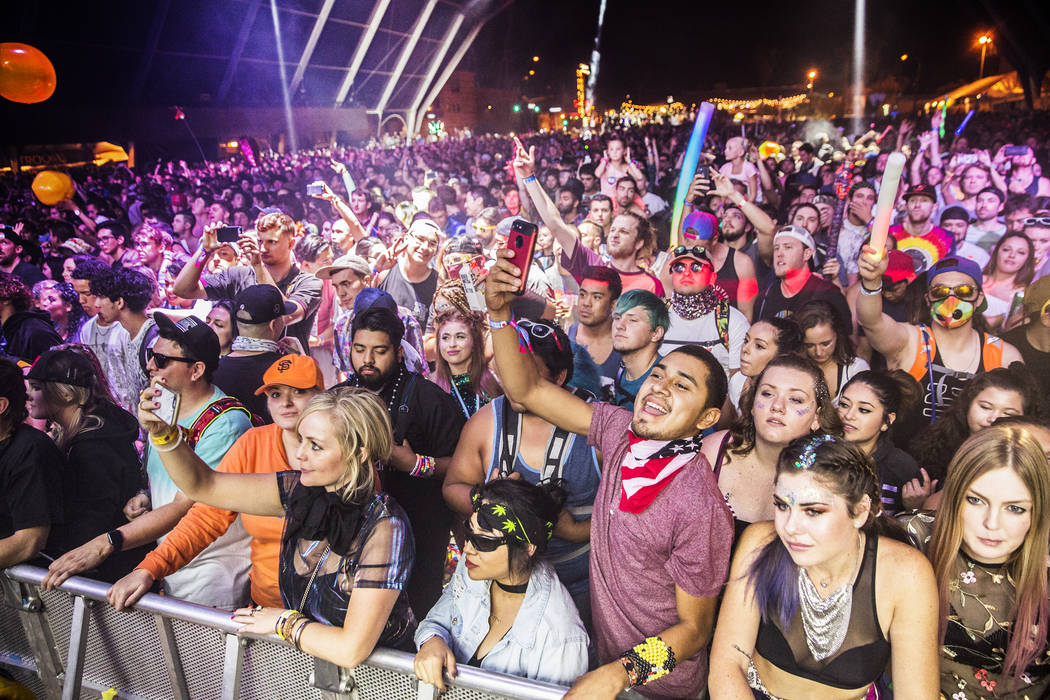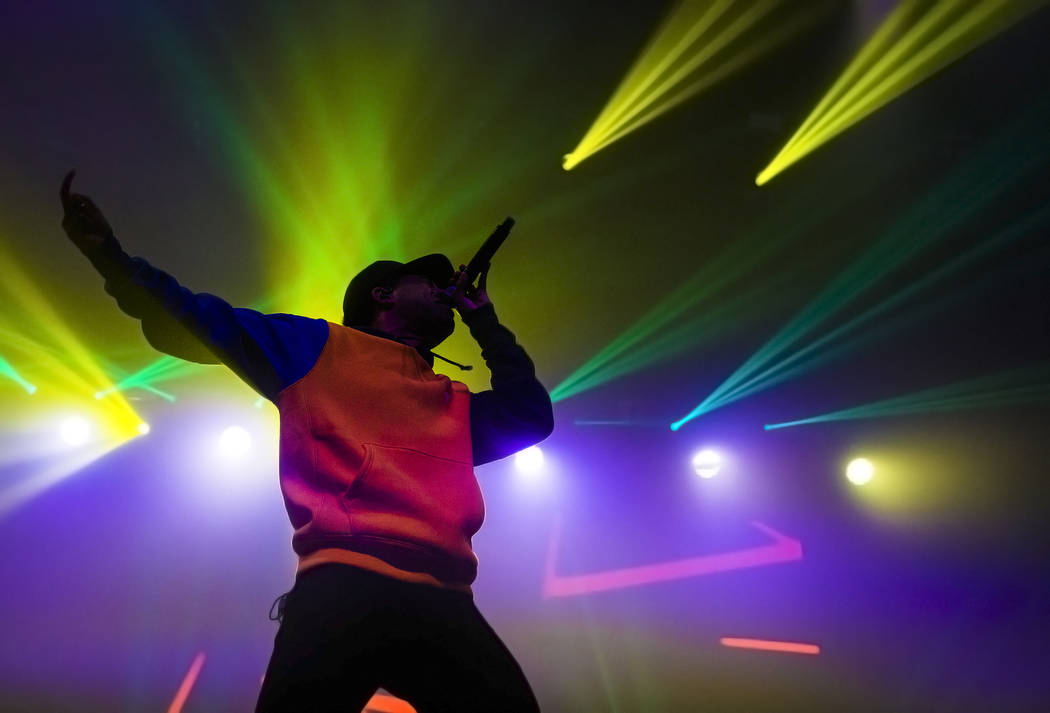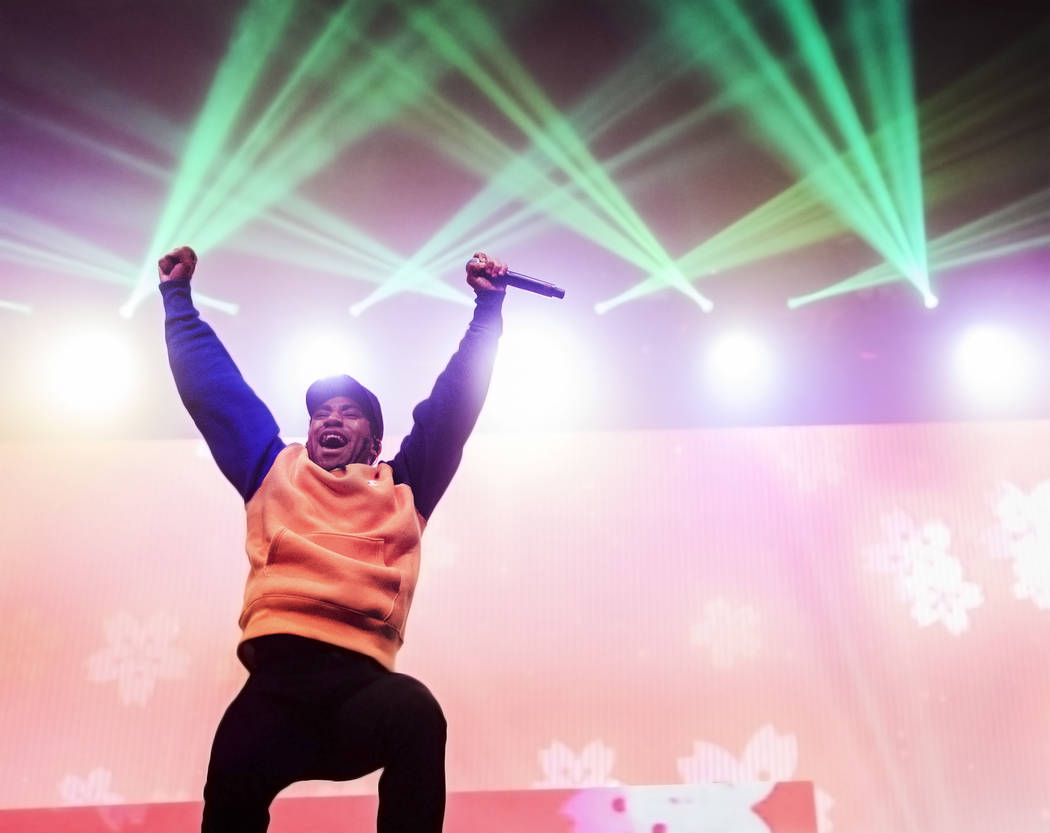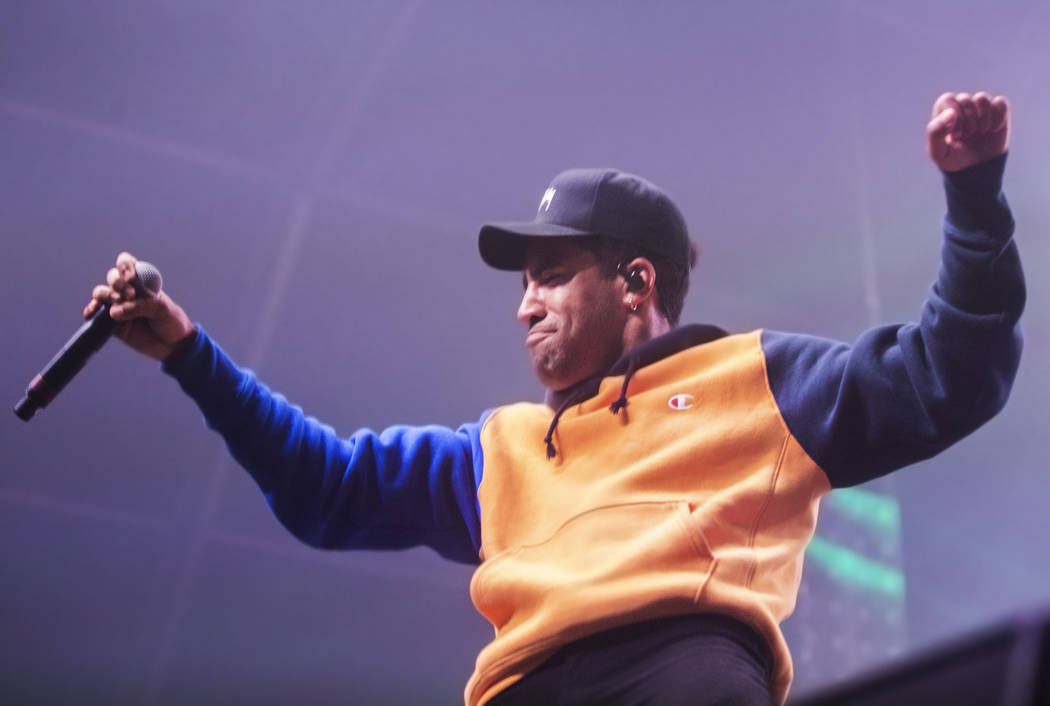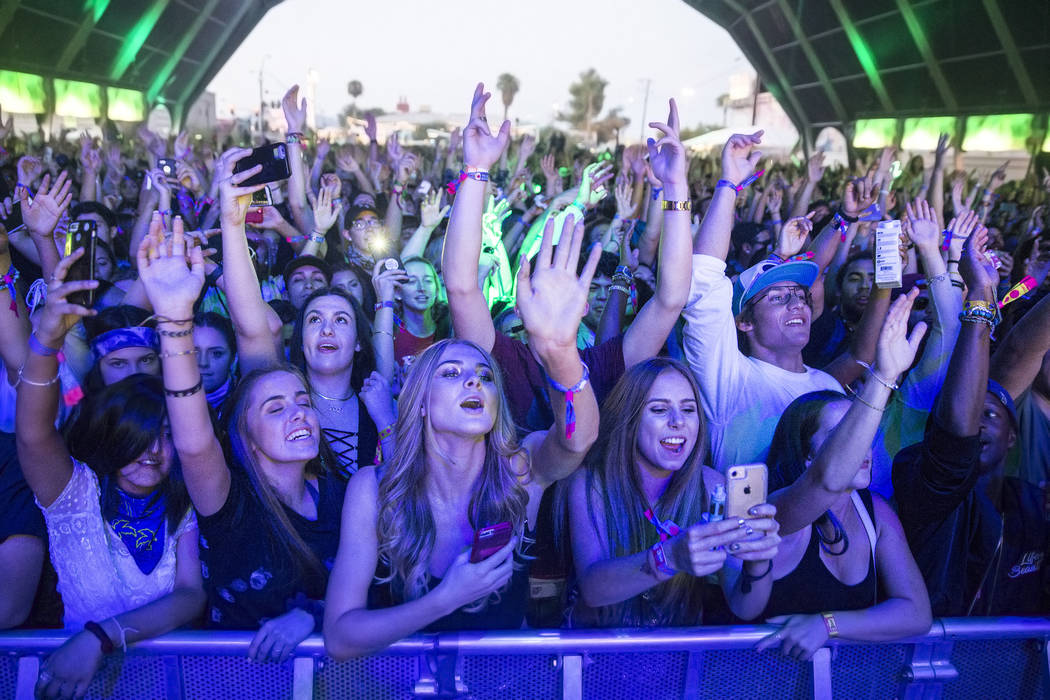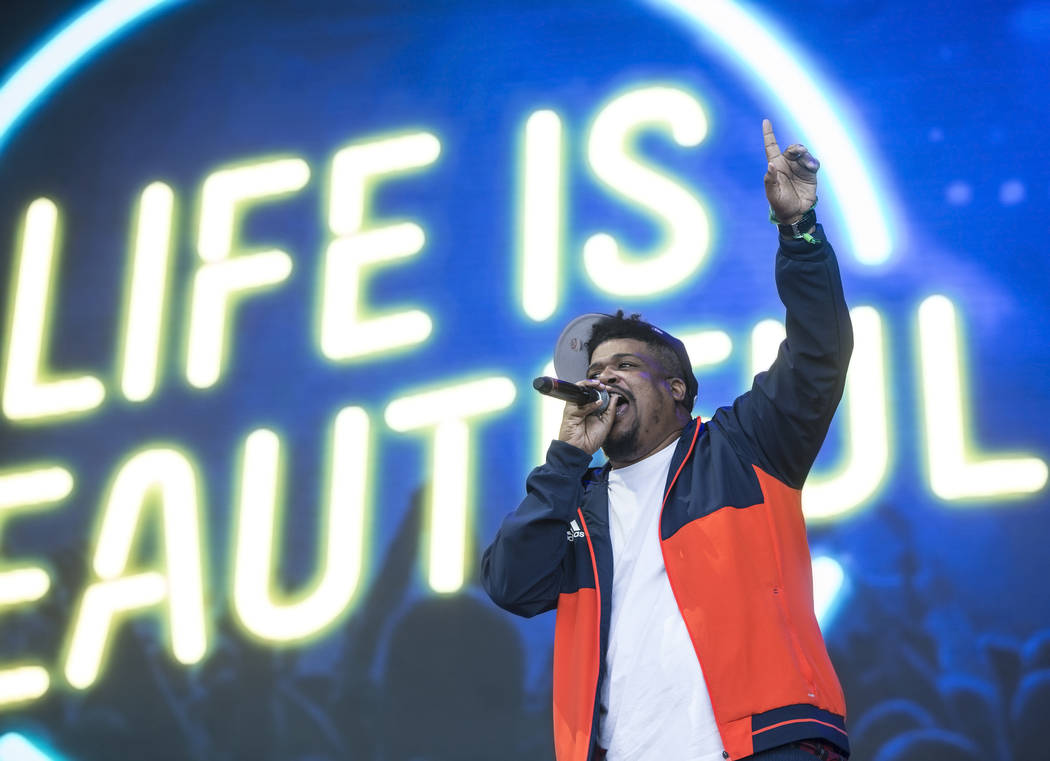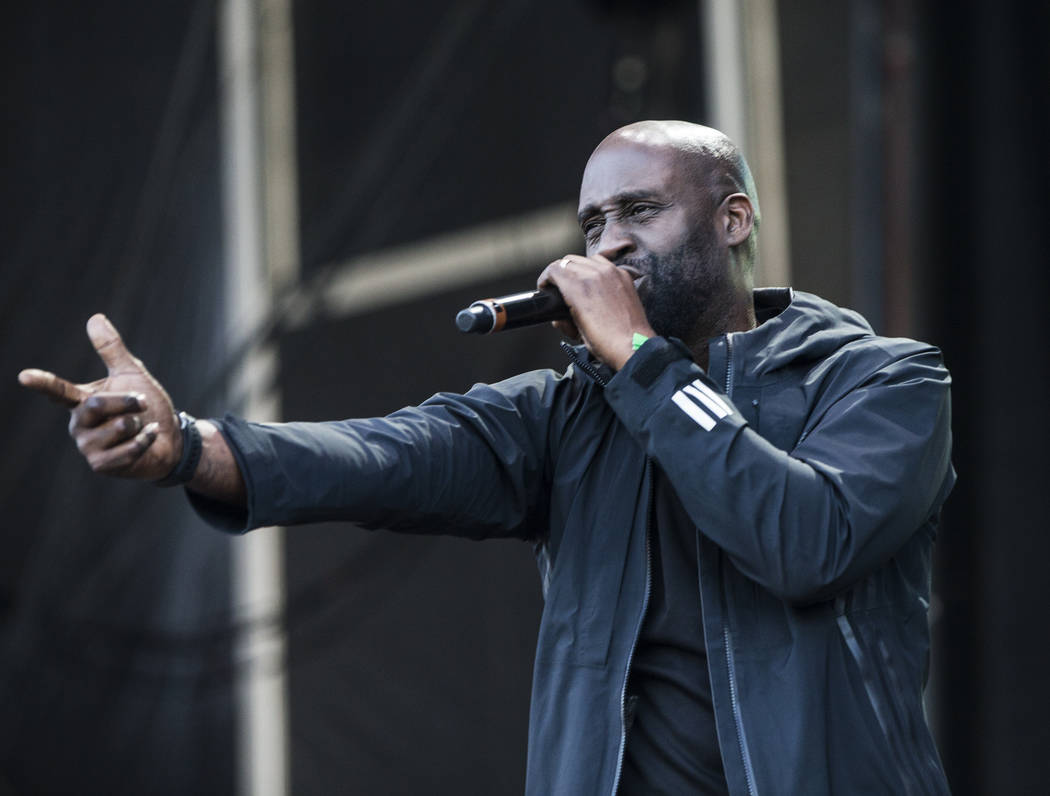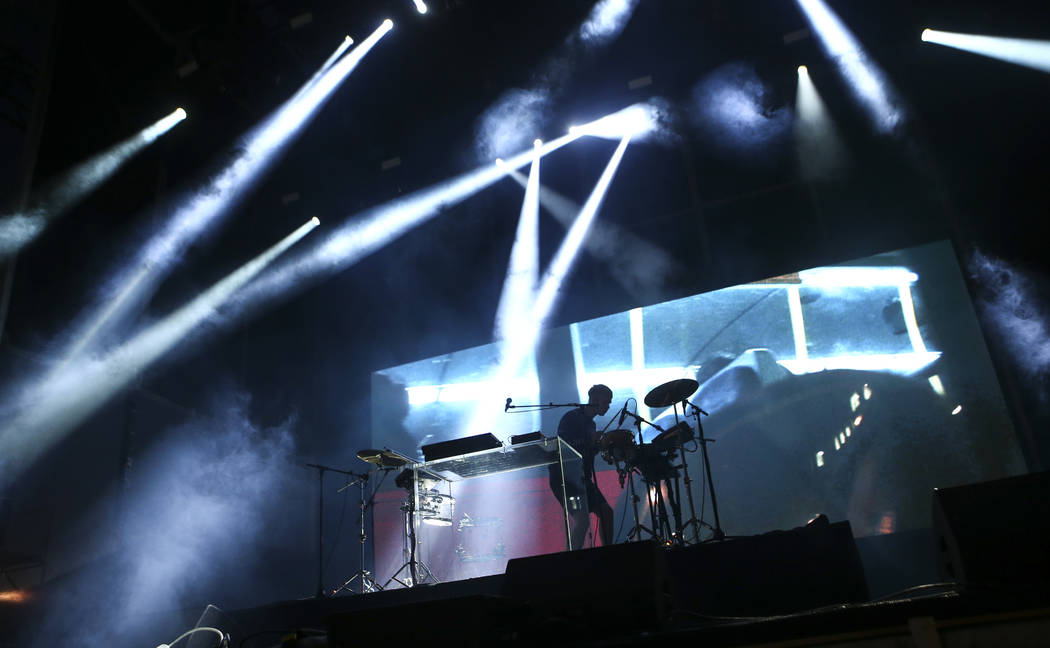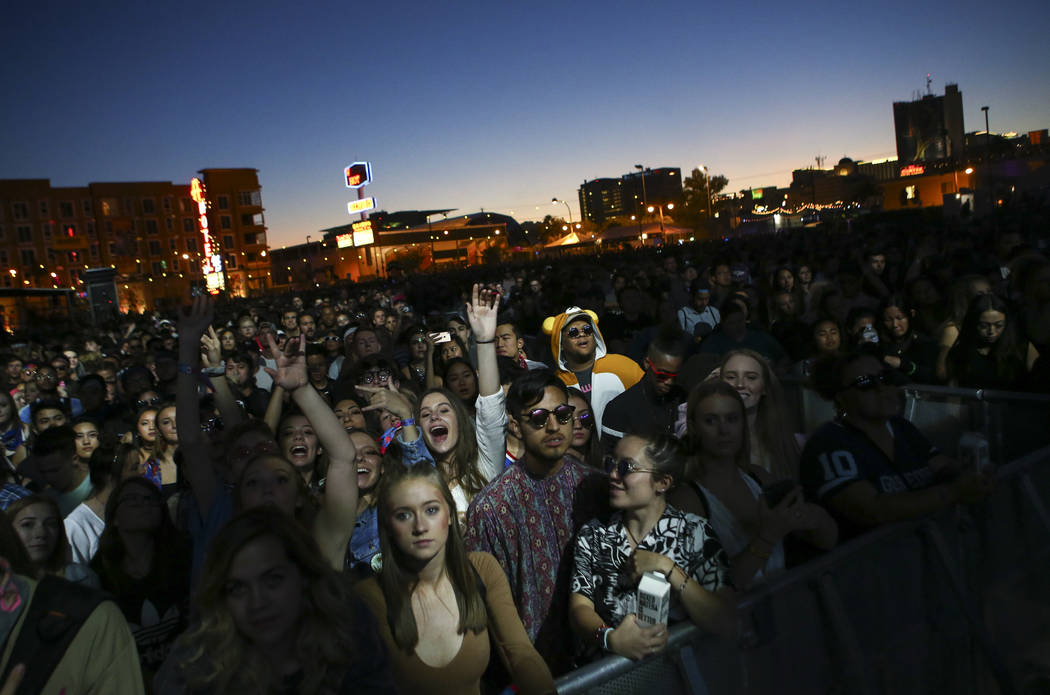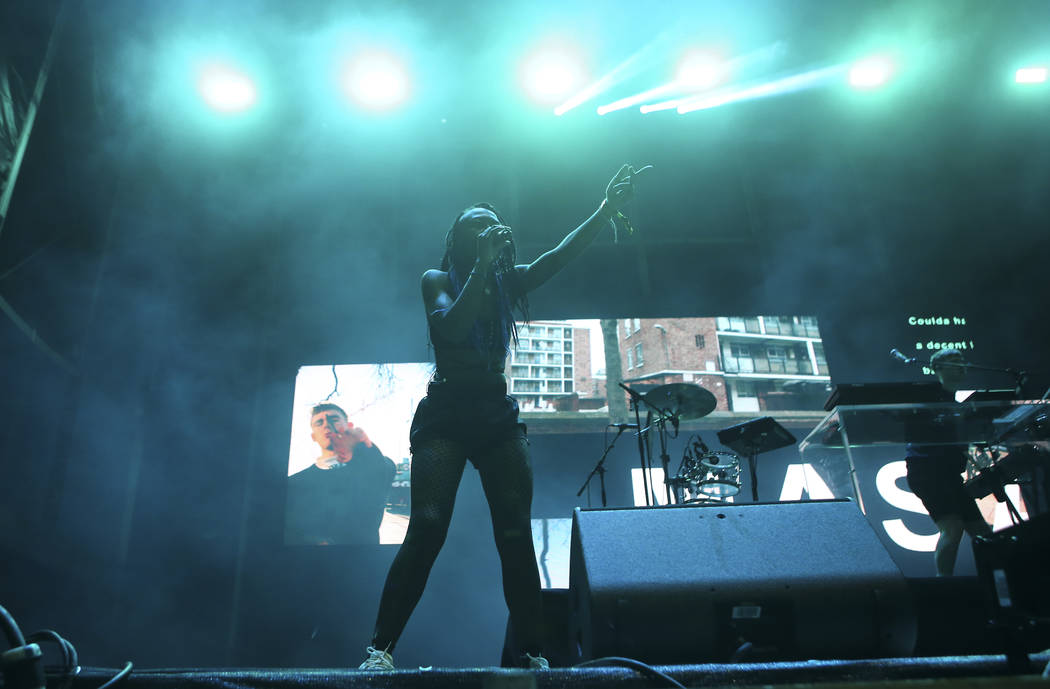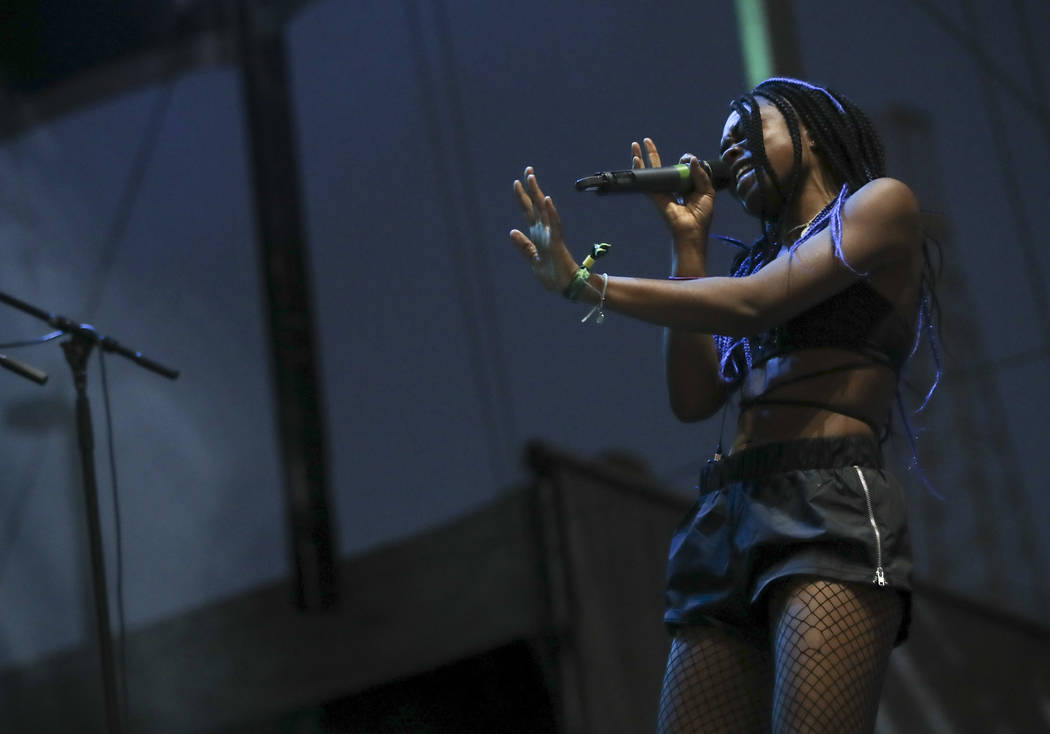 There was nothing cartoonish about these cartoons.
This was an animated clenched fist.
Literally.
Said image flashed on the screen towering behind "virtual band" Gorillaz as they roared through "We Got the Power," a song whose title directly telegraphs its revolutionary essence.
It wasn't played so much as detonated on the Downtown Stage on Sunday as the three-day Life is Beautiful music and arts festival came to an incendiary close.
In the past, the members of Gorillaz have performed behind large video screens as they gave musical voice to their animated counterparts.
But on their current tour, the screens form the backdrop, a more fitting dynamic for the in-your-face edge of the band's bracing, politically charged latest album, "Humanz," apocalyptic in sound and sentiment alike.
"Heard the world is ending soon, I assumed that they told ya," rapper Vince Staples spat on "Ascension," guesting with the band after a fierce showing of his own on the Huntridge Stage an hour earlier.
"Ascension" is one of two songs on "Humanz" that name-checks former President Barack Obama longingly.
The other is "Let Me Out," which was performed in tandem with the aforementioned tune and featured another guest rapper, Pusha T, who lit up the Ambassador Stage earlier in the night.
"If change don't come, then the change won't come," he thundered as a sextet of backing singers gave the song an exultant gospel feel.
The band's 20-song, 90-minute set was paced for maximum impact: It began with one of their hardest-charging tunes "M1 A1," with frontman Damon Albarn snarling in unison with his guitar, segued into some of their more searching, ruminative numbers ("Tomorrow Comes Today," "Sleeping Powder," "Busted and Blue") and then climaxed with their two biggest hits ("Feel Good Inc." and "Clint Eastwood").
There were playful moments, like De La Soul dropping by for the manic "Superfast Jellyfish."
But it was the song that followed that one, "Kids With Guns," that better encapsulated the vibe of the evening, with Albarn strapping on his guitar and scratching at the thing feverishly, playing from his knees at one point, leaning hard into his amplifier, eliciting squalls of feedback.
"They're turning us into monsters," he bellowed. "Turning us into fire."
Too late.
Some other notable performances from Sunday:
Hip-hop hooray
It was like the hip-hop equivalent of a well-executed fast break: The way the two MCs traded rhymes, swiftly, precisely, in full vocal stride, was like a couple of pros passing the ball past defenders on the way to the hoop, maybe shattering a few ankles along the way. The men on the mic: Posdnous and Dave, two-thirds of hip-hop Hall of Famers De La Soul (OK, technically, there's no rap version of Cooperstown, but if there were, this bunch would be elected on the first ballot).
"What you need to do is go back," Posdnous instructed in song, and he led by example at the Downtown Stage, revisiting "Yo! MTV Raps"-era staples like "Me Myself and I" and "A Rollerskating Jam Named 'Saturdays.' " From the get-go, De La Soul established themselves as preservationists of hip-hop's core values, staunch critics of what they saw as watered-down, commercially driven rap as the music started seriously crossing over into the mainstream in the late '80s and early '90s.
They never quite got the big-time record sales of some of the acts in their crosshairs, but as their set Sunday demonstrated, they earned something far more lasting: relevance.
Speak softly, and carry a big hit
He never raised his voice, and his tunes followed suit. Even upon the rare occasion when he enjoined the crowd to cut loose, Mura Masa (Alex Crossan) spoke in the low-pitched, almost sheepish manner one might employ when returning overdue books to the library. It's in his music, as well: The 21-year-old British DJ-producer tends to favor soft tones enlivened by bright accents on his often chiming EDM-pop, which ambles by on judicious use of the xylophone and occasional flute accents and tends to be leisurely paced. At the Ambassador Stage, he drew a large crowd that swayed along to the artfully understated production of singles like "Nuggets" and "1 Night," a sea of people splashing through a puddle of sound.
Have car, will travel. On stage.
The stage-entrance gamesmanship had a clear victor come Sunday. After Chance the Rapper sped onto the Downtown Stage via motorbike Friday, Chinese-American electronic musician Zhu one-upped him big time by arriving via Porsche, announcing himself by leaping up through its open pop top. Zhu (Steven Zhu) is a slippery showman, on stage and in song, prone to occasional displays of flamboyance, but often lurking in the shadows, as he did on stage upon exiting his vehicle. His dusky, dramatic house music often has a cinematic bent (black-and-white footage of "Thelma & Louise" fittingly played on the massive screen behind him during his opening number), torquing between the rhythmically relentless and the archly melodic. On Sunday, touches of live guitar and saxophone punctured the rhythmic haze like fog lights, helping render Zhu's propulsive remix of Portugal. The Man's "Feel It Still" as sleek and powerful as his ride.
Working overtime in the labors of love
Their voices came together and drifted apart, just like the relationships they sang of, together and separately. Love liberates and paralyzes, depending on the tune, in The xx's heart-tenderizing songbook, which ranges from the starkly confessional to the borderline danceable. "I'm froze by desire," bassist Oliver Sim acknowledged on "Islands." "I am yours now," guitarist Romy Madley Croft countered. The way the two frequently trade verses in the same song gives their tunes the feel of a lover's discourse, and the evidence was visible in the large Downtown Stage crowd: more couples embraced during The xx's set than during any other performance of the weekend. It was all a bit much for Sim. "I'm very single, and I'm very bitter about it," he winked by way of introducing "Fiction." Like love itself, The xx's set was twisty and turbulent. "I just don't remember the thrill of affection," Croft and Sim sang in unison on "Say Something Loving."
This show should have served as a reminder.
Contact Jason Bracelin at jbracelin@reviewjournal.com or 702-383-0476. Follow @JasonBracelin on Twitter.