Lindsey Buckingham, playing Aliante, talks about love, calluses and music
October 14, 2011 - 1:00 am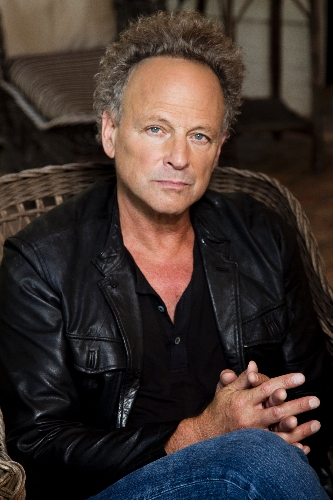 If you know the lore of Fleetwood Mac, you know all about Lindsey Buckingham's messy relationship with Stevie Nicks. It helped them write their classic album "Rumours," yada yada.
But that was so very long ago — 30-plus years and counting. It's time to let it go.
Besides, Buckingham, 62, lives with his wife of several decades, Kristen Messner. They have three kids.
Buckingham — performing solo tonight at Aliante Station — romantically says he waited "a long time" for her.
"I had a lot of crazy girlfriends, and a lot of that was just an outgrowth of the lifestyle we were all leading," Buckingham says.
He also watched friends and peers become bad parents and spouses, so he puts a lot of positive energy into his family life, he says.
"I did see a lot of friends who were parents and spouses — back in previous decades — who weren't really there and kind of screwed up their kids, and were not there for their family situations.
"So I waited and I was lucky enough to meet someone relatively late" in life, he says.
His son is 13. His daughters are 11 and 7.
"So it's worked out really well. I got all that other garbage out of the way."
His kids show no signs of following in his rock star footsteps.
"None of them have taken up the guitar. I don't have any budding musicians at this point," Buckingham says.
"Talent is made up of potential and motivation. I think they probably do have a ton of potential, but I think they have a healthy ambivalence for what I do," he says and laughs.
HIS FINGERTIPS AREN'T LIKE YOURS
Buckingham — like other guitarists and musicians who play string instruments — has a secret he doesn't really talk about (because no one ever asks): He has serious calluses on his fingers.
In fact, it's a safe bet to say Buckingham doesn't have the same fingertip sensations that you have.
And he has more finger calluses than your average guitarist — on both of his hands — because he doesn't use a guitar pick.
He's a finger-picker. That means he uses his fingertips to strum and pick the strings, which is highly unusual, since he's in a rock band and plays electric guitar.
Buckingham tells me that not only does he have a guitar man's calluses, he has trouble holding onto his fingernails, as he uses them instead of a pick.
"I cannot keep fingernails, because I'm kind of thrashing around up there" onstage, he tells me. "And a lot of it's on steel strings. The nails go. So I have to keep the nails short."
Buckingham's calluses do go down when he takes breaks from playing music in the recording studio and on the road. But they never go away.
"They never go back to being tender-tipped," he says. "You have to build them back up for the road, for sure."
All of this reminds me of Curley, the ranch boss in "Of Mice and Men," who wears a glove on one hand when he works, so he always has one soft hand when he gets home to his wife.
But Buckingham can't wear a glove on one hand, obviously. That would be stupid.
HIS GUITAR INSIGHTS
If you've seen Buckingham play guitar in person, you know he's far more innovative than a casual Fleetwood Mac fan might expect.
Take his solo song, "Time Precious Time." He wanted it to sound like a waterfall.
To make that happen, he changed the tunings of his guitar strings radically, so his right thumb could create a recurring bass sound, while his other fingers quickly plucked a series of changing arpeggios, all the way up and down the frets.
(If you're a guitarist, you should YouTube his Guitar World magazine video on the making of that song. It's really interesting and goes beyond the mere de-tunings of metal guitarists.)
Yet, Buckingham isn't a trained guitarist.
"I taught myself. I don't read music," he says. "I just go with the feel. I'm a 'refined primitive.' I don't think of it in (the usual) terms at all — sharps and flats."
OK, first of all: I've never heard this term, "refined primitive." But it's cool.
Secondly: All those Fleetwood Mac hits were written and co-written by a Hall-of-Fame guitarist who doesn't think in terms of sharps or flats. That's slightly shocking, my friends.
Doug Elfman's column appears Tuesdays, Thursdays and Fridays. Contact him at delfman@reviewjournal.com. He blogs at reviewjournal.com/elfman.
Preview
Lindsey Buckingham
8 p.m. today
Access Showroom at Aliante Station, 7300 Aliante Parkway, North Las Vegas
$45-$71 (547-5300)