Memphis proposes B.B. King Boulevard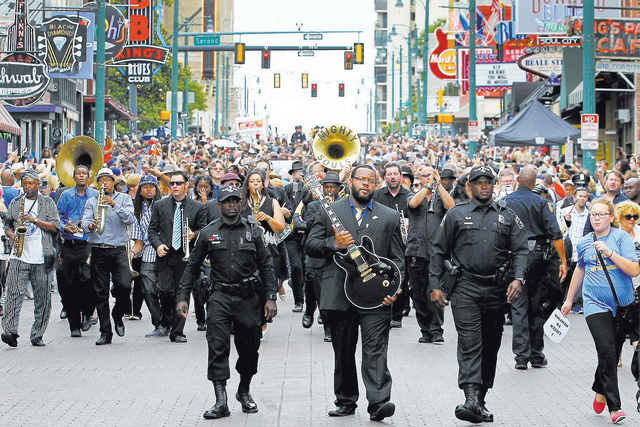 B.B. King may be dearly departed, but he is certainly not forgotten, nor will he be anytime soon — especially if the city of Memphis, Tenn., has anything to say about it.
According to a report filed by the Commercial Appeal in Memphis, representatives from the office of that city's mayor are lobbying the Planning and Development department to rechristen an existing throroughfare B.B. King Boulevard. The request will be reviewed by the department's Land Use Control Board this fall.
Not a bad idea, Memphis. Are you listening, Las Vegas?
Read more from Dave Herrera at bestoflasvegas.com. Contact him at dherrera@reviewjournal.com.