Music photographer Erik Kabik reflects on 20 years in Las Vegas — PHOTOS
February 21, 2017 - 10:06 am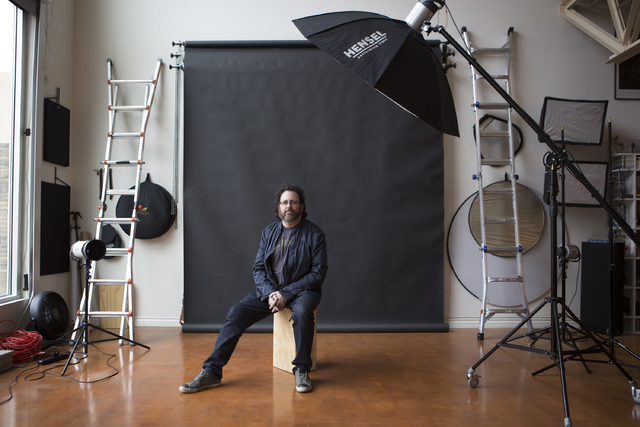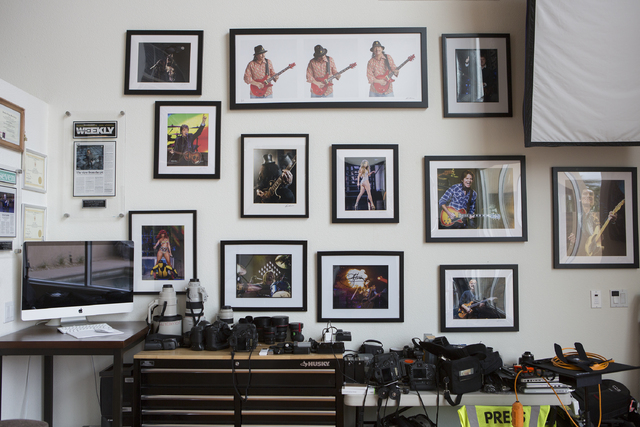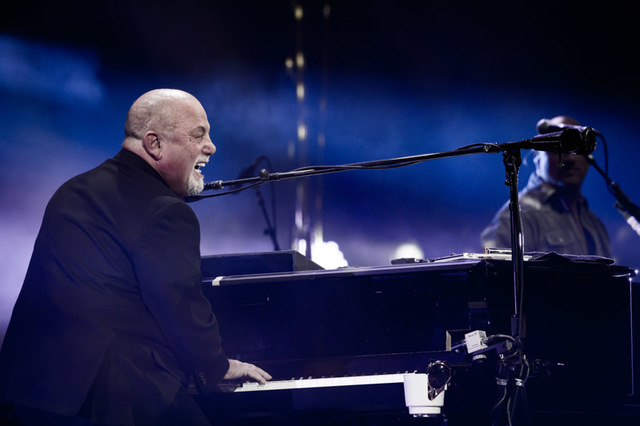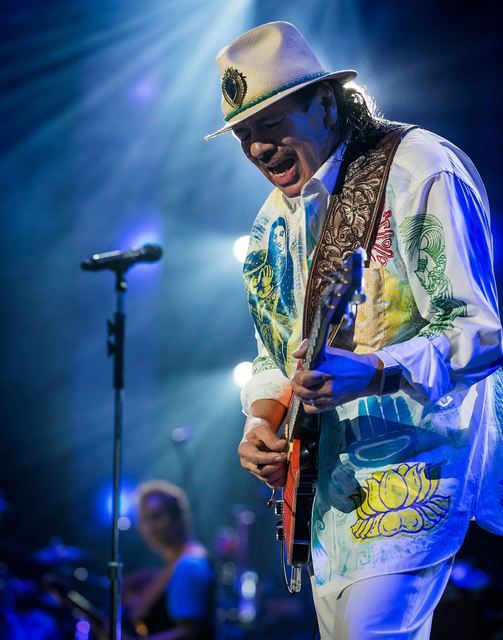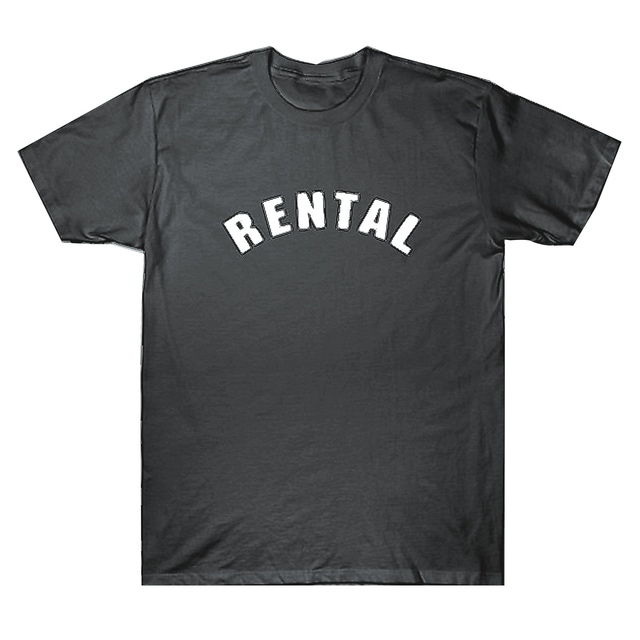 Vegas Voices is a weekly question-and-answer series featuring notable Las Vegans.
Erik Kabik got his first taste of music photography as an aspiring photojournalist shooting The Grateful Dead on the road in the early 1990s, thanks to a publicist willing to provide access for unproven artists.
Jerry Garcia/Erik Kabik
He first came to Las Vegas temporarily in 1995 as he was finishing his journalism degree in Oregon, working as a busboy at the brand new Hard Rock Hotel. After spending one last summer on the road with the Dead, then returning to school and getting his final credits, he moved to Las Vegas permanently in 1996.
"When I came back in '96, I never left," he says. "This became home."
His photographic credits include celebrity red carpets, restaurants and advertising, and he's worked for magazines, concert venues and as a photo agent. But his passion has always been music.
Review-Journal: How'd you get to concentrate primarily on music in your career?
Kabik: I was already a rock photographer because I'd started shooting the Grateful Dead in the early '90s. But I never figured out how to monetize it beyond selling my photos in the parking lot at the next show, or trade them for a burrito or beer.
The Joint (at the Hard Rock) provided me a great palette to shoot other types of music and all these touring bands. I shot a ton of stuff there between 1996 and 1999.
RJ: How has the music in this town changed over the past 20 years?
Kabik: The EDM (electronic dance music) explosion that I was there to be part of, and got incredibly pulled into. My live music coverage went from 100 percent rock and roll or pop to where 80 percent of it was EDM. I was covering DJs every single night, every weekend. Then I started working for Electric Daisy Carnival, and spent three years as their staff photographer. I toured the country and the world with them one year.
Billy Joel/Erik Kabik
RJ: How is it different shooting an EDM show, compared to shooting a rock show?
Kabik: You're limited, because you have one person, typically, onstage. If you have a great production, it becomes more about shooting the lighting. Lighting directors become the stars. And a lot of it was about shooting the atmosphere and the fans rather than shooting the DJs.
I always find the lighting director and ask, "Is there gonna be confetti? Is there gonna be smoke? Are there going to be lasers? And when is it happening?" That's what these nightclubs did, they created these visual spectacles around the DJs.
Widespread Panic
RJ: When you look back at your photos, are there images that really strike you?
Kabik: The photo that seems to be universally loved, that is probably going to be the cover of a book if I ever do one, is a photo of Shakira. What other people react to and what I react to tend to be different things. For me it's the Grateful Dead photos and the Stones photos. But I think people who look at my work in the long run are going to look more at my pop culture photos — not the music that I was a fan of, but the music that I was there to capture. Whether it's Rhianna or Jay-Z, or Lady Gaga or Justin Bieber. Those are the photos that I think are going to have a longer life for my career.
Shakira/Erik Kabik
RJ: Do you go out to see music when you're not working?
Kabik: I do. And I have just as much fun in a dive bar, hearing a great band riffing that just blows me away playing blues. I shouldn't even call it a dive bar, because that makes it sound lesser in some way. But the smaller clubs.
Sand Dollar has been providing a level that I've been really impressed with, bringing in blues bands. It's so authentic, these great musicians. Or I go Tuesday nights to see Unique Massive at The Double Down Saloon, which continues a weekly tradition of live improvisational music. I feel it's kind of the best "underground" live music happening in the city. Downtown I've seen shows at Commonwealth that have been incredible.
I try to make sure I go out and see all these places, kind of appreciate the value of them. It's like when Ray Charles was here every week at The Orleans years ago, and I never went to see Ray Charles. And George Carlin was at Bally's, and I never went to see George Carlin. So whether it's a show or a restaurant, I'm making sure I go attend it, and support it, so it doesn't go away.
Alabama Shakes/Erik Kabik
RJ: Where do you like to eat?
Kabik: I'm a regular at Ferraro's. I like the beef carpaccio, their osso buco. The Dover sole is phenomenal. And they have a great wine list, so I can just tell them I want something Old World, Spanish, and they'll find me something good.
Contact Al Mancini at amancini@reviewjournal.com. Follow @AlManciniVegas on Twitter.