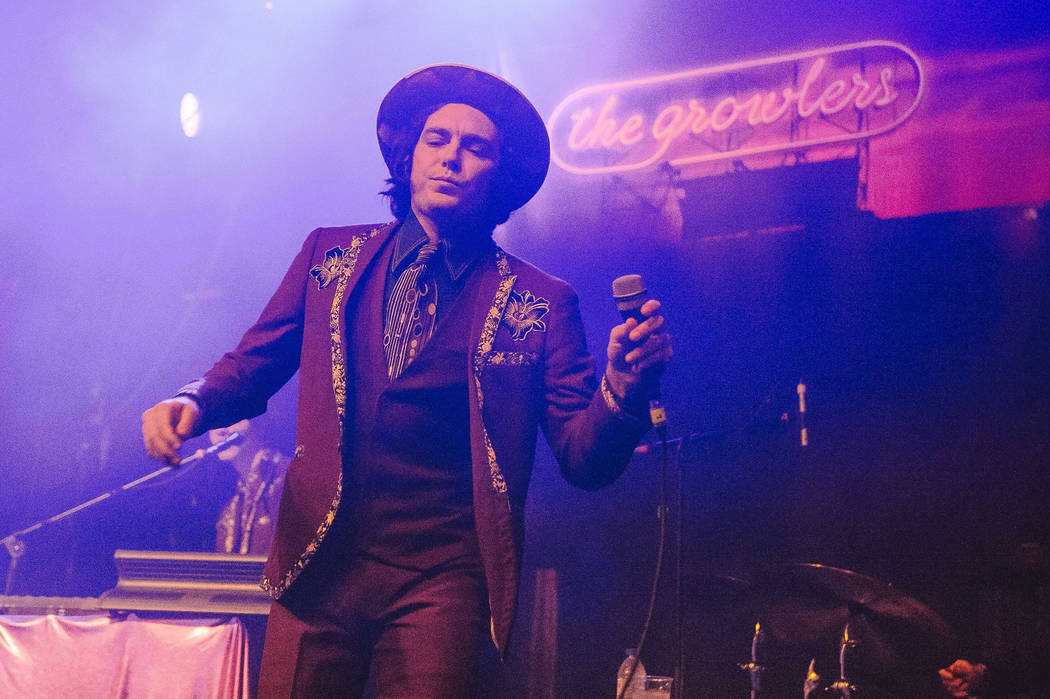 The Growlers
Like an exhaled cloud of smoke, The Growlers casually drift in any number of directions. The SoCal surf-garage-psych rockers enlisted The Strokes frontman Julian Casablancas to produce their latest record, "City Club," and it certainly bears his imprint, ambling forth with dizzy keys and drawling vocals. It's a combination that's kind of like wearing a black leather jacket to the beach. See them at 8 p.m. Friday and Saturday at Vinyl at the Hard Rock Hotel. Tickets start at $30; call 702-693-5000.
The Frights
These brash and bratty surf punks are akin to a less-debauched version of fellow San Diegans Fidlar, their tunes just as rancorous and rough-around-the-edges, but with a sweetness in place of all the illicit substances. See The Frights at 5 p.m. Wednesday at Eagles Aerie Hall in Henderson. Tickets are $12 in advance, $14 day of show; call 702-565-2672.
L.A. Guns
Well over 30 musicians have performed with various incarnations of these sleaze-glam mainstays, but after over a decade apart, a pair of notable original members — singer Phil Lewis and guitarist Tracii Guns — have teamed up for an L.A. Guns reunion tour. These Hollywood vampires will bare their fangs once more at 9 p.m. Friday at Count's Vamp'd. Tickets are $10 in advance, $15 day of show; call 702-220-8849.
Tim Kasher
"I get so restless I feel trapped inside my body," Tim Kasher sings at the outset of his latest record, "No Resolution," but he has an escape hatch: numerous musical incarnations. In addition to fronting bracing indie rockers Cursive and the slightly less raw-lunged The Good Life, Tim Kasher records and tours under his own name, his lush-sounding art pop heavy with strings and sentiment alike. See him at 9 p.m. Friday at The Bunkhouse Saloon. Tickets are $10 in advance, $12 at the door; call 702-982-1764.
Leela James
Leela James' stiff-upper-lip R&B can sometimes make the labors of love akin to toiling in a salt mine of emotion. And yet, she carries on, her voice as unwavering as her sense of self. See her at 7:30 p.m. Sunday at the House of Blues at Mandalay Bay. Tickets are $22; call 702-632-7600.