Musicians ship CD care packages through Songs 4 Soldiers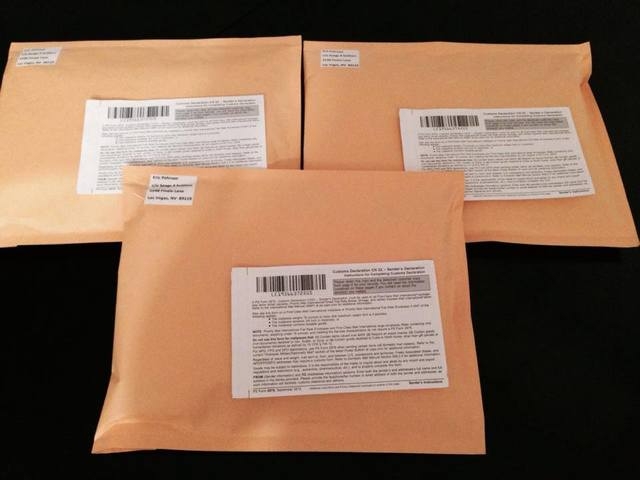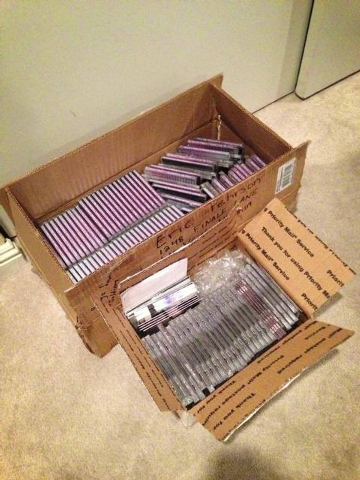 Listening to a soldier describing the power music had in the battlefield was a deciding factor for Eric Pehrson to move forward with his organization Songs 4 Soldiers.
"He told me he would put on music to pump him up before missions," Pehrson said. "And then he said, and I still get chills thinking about it, he used music to bring him back down after he came back. I'll never forget the way he said it — bring him back down."
With all the other needs ranging from hygiene products to equipment, Pehrson decided the most impact he could have was to send music to boost morale.
"Music is power," he said. "It can have a profound effect on people. It can improve your mindset. It can provide an escape maybe for 20 minutes in the day when you don't have to think about where you are or who you are missing."
Since that decision, Songs 4 Soldiers has sent more than 60 care packages in the last year, each filled with CDs from local musicians.
The original inspiration for Songs 4 Soldiers was Pehrson's brother, who has served in the U.S. Army since 2000.
"He has sacrificed so much," he said. "I've always wanted to do something to thank him."
Knowing the power of music, Pehrson asked the band he was managing at the time if it would be interested in sending some free CDs.
From there, it spiraled, and more bands in the community decided to join in.
There have been 52 bands and record label companies that have contributed to the cause. The organization has collected more than 900 CDs.
"I would say about 80 percent are local," Pehrson said. "We get a mixture of everything from hip-hop, rock, metal, country, electronic and Christian."
It used to be about three CDs for each soldier.
"But we have gotten so much donated that we increased it to five," Pehrson said. "We also get band merchandise, too."
He also tries to put in band biographies and links to social media in case a soldier wants to check them out.
"It gives the bands one more fan," he said.
Items have been shipped to soldiers in 11 countries.
All the shipping comes out of Pehrson's pockets. It costs about $6 per package.
When times have gotten tight, his friends have launched fundraisers through GoFundMe, a fundraising website.
"The money we've raised through that has lasted a long time," Pehrson said.
Local musician Brad Bailey, who served nine years, including two tours in Iraq, always said that when he released a CD, no deployed soldier would ever have to pay for it.
"You just hit me up, and I'll send it," he said.
When he discovered Songs 4 Soldiers nearly a year ago, he decided to contribute music to what Pehrson was assembling.
Because he served, Bailey knew firsthand the impact music had.
"I used to remember getting care packages or seeing bands that would tour," he said. "It would help you forget for just an hour where you were."
Another local band, The Quitters, recently caught on to the vision and began donating music.
Tom Carr, one of the band members, said sending albums is a good and creative way to support the troops.
"It's nice for people overseas to have reminders from home," he said.
He also agrees in the power that music can have.
"It can pump a guy up or give him that release," Carr added. "I hope they like what we send."
Bailey hopes the organization grows to help more soldiers.
Songs 4 Soldiers has received positive feedback from people who have gotten packages.
"The response has been surprisingly overwhelming," Pehrson said.
Pehrson keeps developing new ideas for what to do next with the organization.
"I want to make a compilation CD," he said. "Instead of asking bands to donate an entire album, I want them to donate a track."
He also wants to partner with other nonprofits that help veterans.
But first, he wants his organization to become an official nonprofit.
He is currently going through the paperwork to obtain 501(c)(3) status.
For more information, visit songs4
soldiers.org.
Contact Henderson/Anthem View reporter Michael Lyle at mlyle@viewnews.com or 702-387-5201. Follow on Twitter @MjLyle.