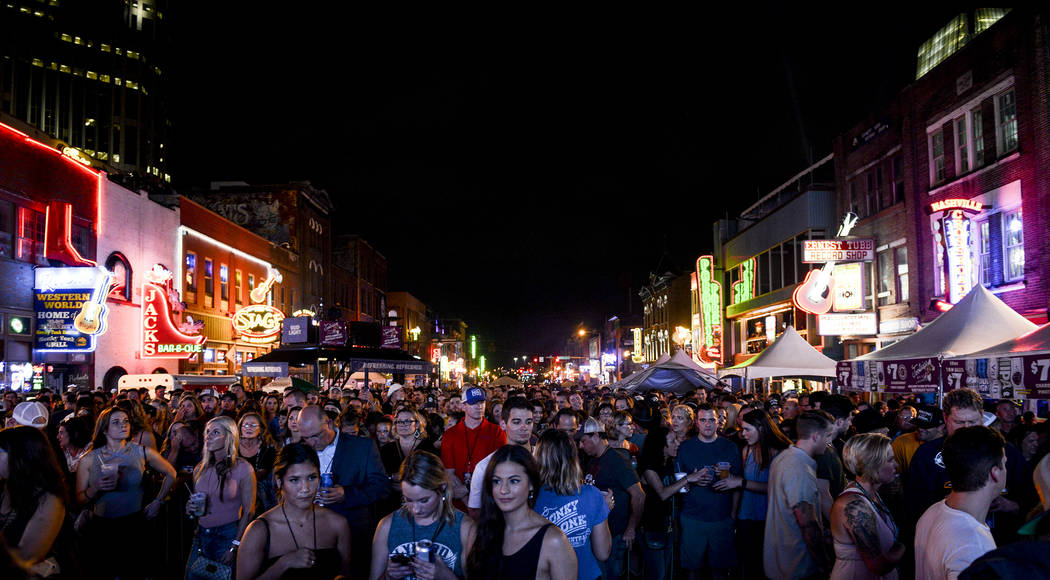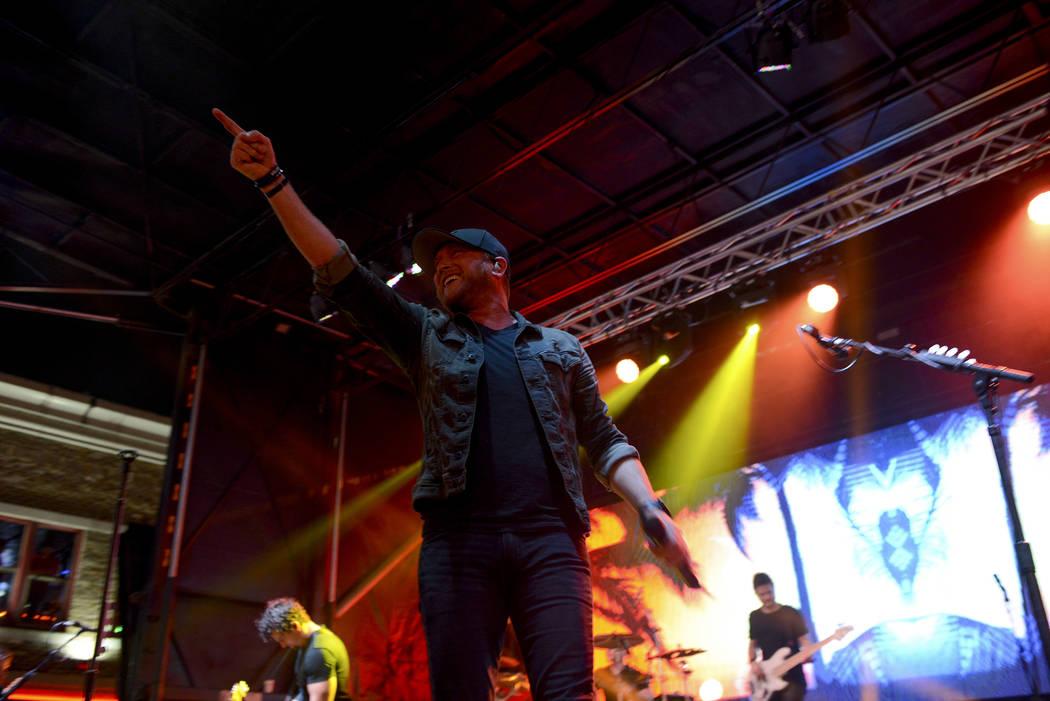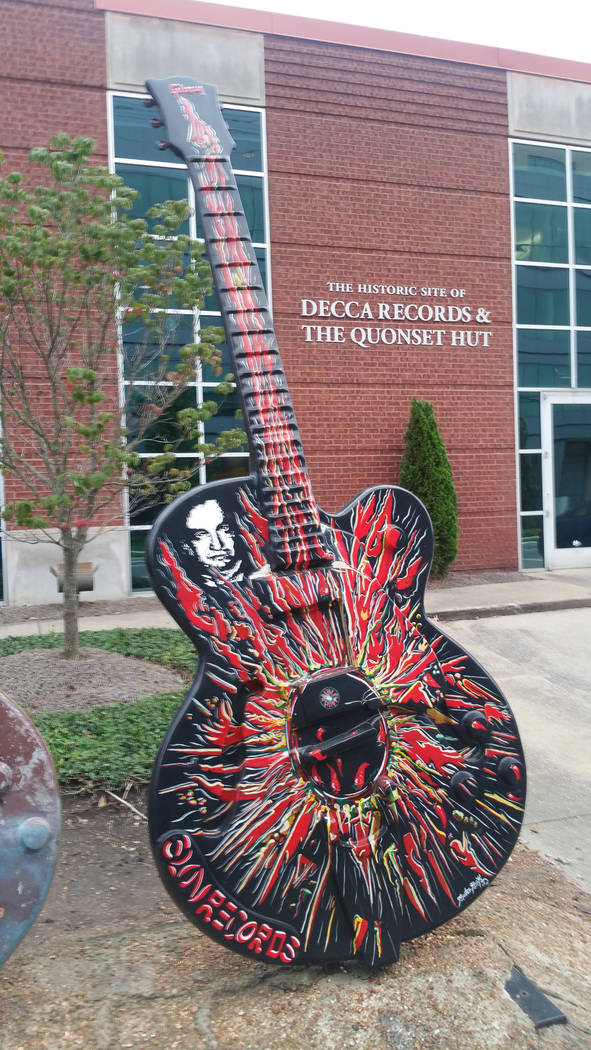 NASHVILLE, Tenn. — Trees and history line these streets alike.
Both supply the oxygen in this city's lungs.
Behind a canopy of oaks and elms, the buildings that checker Nashville's Music Row form a quiet neighborhood of country music's past and present.
There's the "birthplace of a thousand hits," the tan cinder-block building that houses RCA Studio B, where Elvis Presley, Roy Orbison, Dolly Parton and many others once recorded.
Across the street is the massive silver headquarters of Christian music powerhouse Word Entertainment, where a gold tour bus idles on a recent weekday afternoon.
Around the way is the site of Decca Records and The Quonset Hut, a squat, red-brick structure where Patsy Cline, Brenda Lee and Marty Robbins, to name a few, tracked hits. A few blocks down is the home of Warner Nashville, where a half dozen signs dot the front lawn congratulating artists such as Brice Long and Rhett Atkins for their current hits.
'Innocence shattered'
Country music literally forms its own community here, so what happens when such a close-knit group is threatened, as it was at the Route 91 Harvest tragedy?
"I think we, as a community, like a lot of Americans, had our innocence shattered," said Holly Gleason, a Nashville-based writer and artist development consultant behind the new book "Woman Walk the Line: How the Women in Country Music Changed Our Lives." "The idea that it can't happen or that people wouldn't do something like this to people like us, that's blown up."
And it happened in Vegas, a home away from home for plenty of country artists.
"It's a huge extension of us," said Shane Tarleton, senior vice president of artist development for Warner Music Nashville, commenting on country music's ties to Vegas, where he once lived. "Vegas has always been a hugely important market for Nashville."
Country's connection to Vegas runs deep. In the '70s, Kenny Rogers, Willie Nelson, Merle Haggard and others played free shows at lounges like the Naughty Ladies Saloon at Arizona Charlie's. In recent years, some of the genre's biggest names, including Rascal Flatts, Reba McEntire, Brooks & Dunn, Shania Twain and Garth Brooks have played residencies here.
Vegas hosts the annual Academy of Country Music Awards, at T-Mobile Arena, and the hordes of country artists come to perform during events including the Professional Bull Riders Finals in November and the National Finals Rodeo in December.
'Let's do some good'
Many now wonder if, or how, the aftermath of the Oct. 1 shooting will affect the relationship between the two locales.
"I think every artist will probably look at a spotlight a little differently — how could you not?" said Tarleton, who is involved with the Musicians on Call, a nonprofit that arranges artist visits to patients in health care facilities. "But that doesn't have anything necessarily to do with Vegas. That would just be stepping in front of thousands of people at nighttime in general."
Earlier this week, Tarleton came to Vegas with country singer Michael Ray, who performed at Route 91 Harvest this year, to visit recuperating concertgoers in the hospital.
And it's not just Nashville's country music scene that's responding.
When Nashville rockers Kings of Leon played The Joint at the Hard Rock Hotel on Oct. 6, the band donated all proceeds to the Music City Cares Fund, which is contributing to organizations helping victims of the Route 91 Harvest festival massacre.
The band's manager, Ken Levitan, head of Nashville's Vector Management, recalled how emotional the show was for frontman Caleb Followill.
"Caleb told me he wanted to cry the whole time he was up there," Levitan says. "The easy thing would have been to cancel. The hard thing was: 'Let's go play, but let's do some good for it.' And that's what they did."
'Our bond is stronger'
Levitan expects concert security protocols to change.
"I think there will be more safety provisions put in," Levitan said. "I think the bigger question is how it affects festivals as a whole. I don't think it will impact day-to-day concerts or shows that are in Vegas, because the majority of those are indoors. It's what new safety procedures are put in for bigger outdoors shows. I know that promoters are working on that as we speak. It's a big business. They want the safety of it."
Gleason, who's worked with Kenny Chesney and other stars concurred.
"I think you'll see security tighten up in ways that maybe hadn't been there before," she said. "Having worked with artists who've had credible death threats, I promise you how they take the stage changes. If it doesn't, then you're still living in the bubble of, 'This can't happen.' It just did."
All this being acknowledged, few expect the ties between Nashville and Vegas to be weakened.
Tarleton recalls watching Vegas come together on TV in the immediate aftermath of Route 91.
Like Nashville itself, he was thousands of miles away and yet right there at once.
"We all sat in my office, just looking teary-eyed at the lines of people trying to give blood. It was heartwarming to see," he said. "I think our bond is stronger now. The love for Vegas is probably deeper than it was before."
Contact Jason Bracelin at jbracelin@reviewjournal.com or 702-383-0476. Follow @JasonBracelin on Twitter.
Upcoming country shows
Ten of the biggest country music acts scheduled to perform in Las Vegas through the end of 2017:
Nov. 29-Dec. 10: Reba, Brooks & Dunn, Caesars Palace
Dec. 8: Cole Swindell, The Cosmopolitan of Las Vegas
Dec. 8-9: Gary Allan, Hard Rock Hotel
Dec. 8-9: George Strait, T-Mobile Arena
Dec. 10: Charlie Daniels Band, Golden Nugget
Dec. 10: Dustin Lynch, The Cosmopolitan of Las Vegas
Dec. 12: Tanya Tucker, Golden Nugget
Dec. 13-16: Alabama, Wynn Las Vegas
Dec. 13: Dwight Yoakam, The Cosmopolitan of Las Vegas
Dec. 15-16: Dierks Bentley, The Cosmopolitan of Las Vegas