Neon Reverb indie music festival returns to downtown Las Vegas Thursday night
Updated March 9, 2017 - 6:00 pm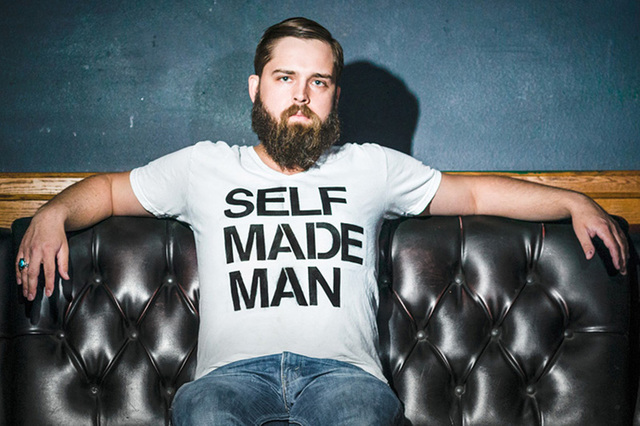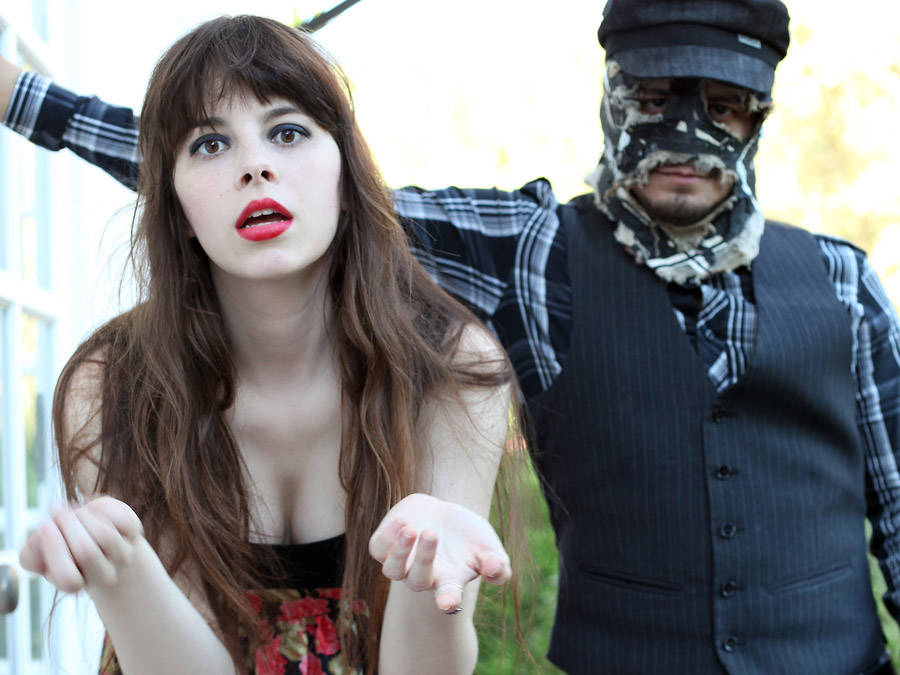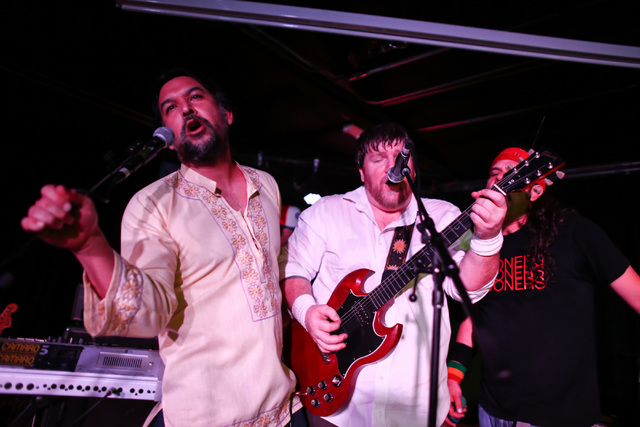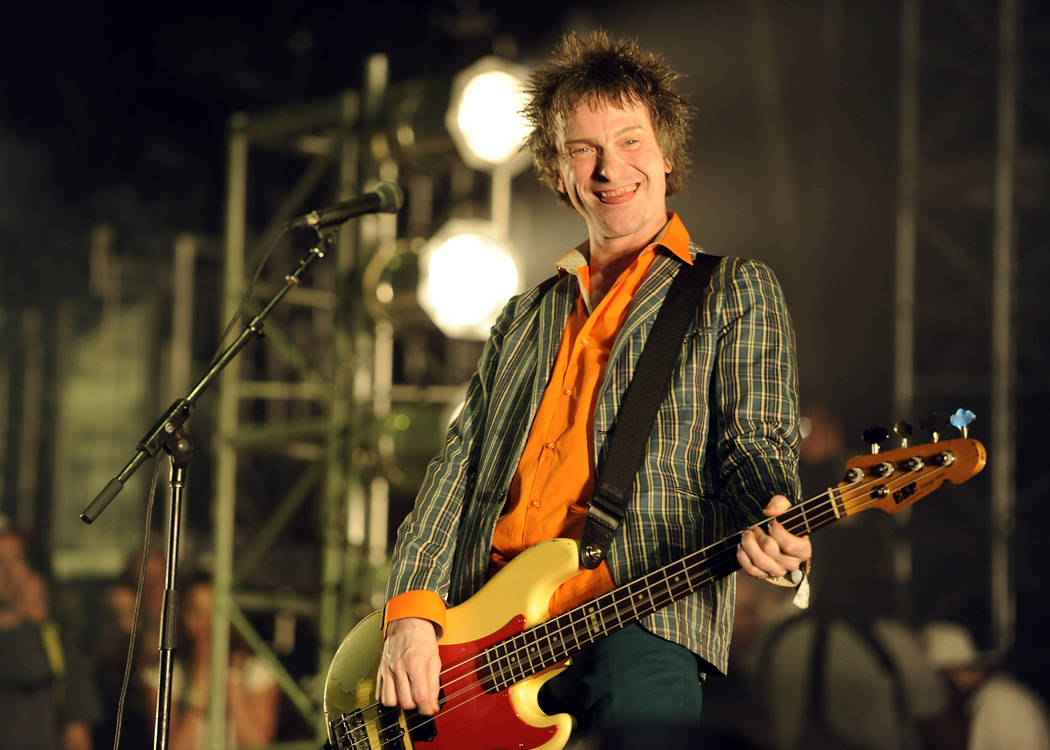 For far, far too long, fans of rappers who pay loving tribute to a "Golden Girls" cast member's affinity for bread and deli meats have had nowhere to turn in this fair city.
That changes this weekend, when Seattle MC Wizdumb, he of the "Ruth Bea Arthur's Ultimate Sandwich Extravaganza!!!" EP, hits town.
And you've all got Neon Reverb to thank for it.
The multiday, downtown-centric music fest is defined in large part by its diversity, meaning there will be a little something for everybody.
Considering there's such an abundance of bands to see, however, we've helpfully paired some shows with the demographic that suits them best.
Read on and find out which Neon Reverb gigs are meant for you.
For aficionados of reverb and black-light posters
Tune in, turn on, drop by Backstage Bar & Billiards on Friday for a far-out psych-rock lineup that's the Neon Reverb equivalent of broaching the mind-altering monolith in "2001: A Space Odyssey." This bill is killer from top to bottom, spanning the anesthetizing drone of Jjuujjuu, the buzzing fuzz pop of Froth, the in-your-face, amp-melting thump of duo Deap Vally (who are opening the Blondie/Garbage tour this summer), the garage-rock caterwaul of Night Beats and Brit '60s pop throwback Temples. Show up, and save money on hallucinogens.
For youngsters in need of some rock 'n' roll training wheels
Trying to teach your little ones how to properly rock out and yet not getting the job done on the strength of your sweet air-guitar demonstrations and carpool karaoke sessions of various Captain Beefheart B-sides? Fear not, the Raw Femme Showcase at the Indie Style Warehouse on Saturday afternoon has you covered. An all-ages show that's free for kids 12 and younger, the event is one of the cooler additions to this year's Neon Reverb, a rare chance for the young'uns to see a legit concert with a focus on female musicians, ranging from singer-songwriters such as Brittany Rose and Jessica Manalo to the coed art punk of headliners Candy Warpop. Check it out, and see who's going to be flocking to Neon Reverb 2026.
For hip-hop heads who appreciate hip-hop getting turned on its head
"Krip hop" badass Kalyn Heffernan challenges rap conventions in both sound and sentiment. The frontwoman of Denver experimental hip-hop boundary-pushers Wheelchair Sports Camp, Heffernan drops rhymes that are frank and funny, fierce and fearless. It's fitting that she'll be sharing the bill with the "The Neon Reverb Cypher," featuring a crew of Vegas' finest hip-hop square pegs (Phil A & Hassan, Late for Dinner, Lil Lavedy and more) on Saturday at Beauty Bar.
For cinephiles with a taste for grit and good jams
Jeff Mix has written a film that mirrors his tunes: gritty, homespun, world-weary in places yet ultimately defined by a hard-fought resolve. The rootsy singer-songwriter's flick, "Lost Vegas Hiway," which is set at the Gateway Hotel and was mostly shot in Vegas, is a Robert Altman-esque, intertwined narrative of various characters lives intersecting. The film features a number of Vegas musicians from acts such as Same Sex Mary, The Clydesdale and The All-Togethers. The latter band will join Mix along with standout Las Vegas expat Jack Evan Johnson and others for a show at the Velveteen Rabbit following the film's premiere Saturday at the Inspire Theater.
#soldout premiere of #lostvegashiway on 3-17 in #lasvegas #dtlv at Inspire Theater for #neonreverb. Watch trailer. Get download. #americana pic.twitter.com/khMjqa225b

— Jeff Mix (@jeffmixmusic) March 5, 2017
For anyone who can dig a frontwoman bold enough to hold her own with Iggy Pop
"Take a step back," Le Butcherettes' Terri Gender Bender advises at the outset of her band's latest record, "A Raw Youth." Considering the source, you might want to make it two when the group plays The Bunkhouse on Saturday. A fireball of a frontwoman, Bender quarterbacks this Mexican garage-punk trio with an open heart and a clenched fist. It's fitting that Iggy Pop guests on "Youth": He and Gender Bender may differ in age and sex, but in spirit, they're pretty much one in the same.
For those who prefer some chocolate in their peanut butter
It's kind of like having beer, Jager and Swedish Fish for breakfast, a bunch of things that aren't supposed to go together on paper, but which are, in fact, totally awesome when combined. That's what this lineup teaming Tommy Stinson's Bash & Pop with Vegas' alt-everything Black Camaro and local guitar heroes Mercy Music is like on Friday at The Bunkhouse.
No, it doesn't make a lot of sense — but even less sense to miss any of it.
For the full Neon Reverb lineup and schedule, go to www.neonreverb.com.
Contact Jason Bracelin at jbracelin@reviewjournal.com and follow @JasonBracelin on Twitter.
Preview
Who: Neon Reverb
When: Thursday-Sunday
Where: Various venues downtown
Tickets: $15 per show; $60 for weekend pass (www.neonreverb.com)
RELATED
Downtown Las Vegas' Neon Reverb festival announces first acts
Neon Reverb makes welcome return to music scene
Neon Reverb is truly downtown Las Vegas' festival — PHOTOS