Nevada Pops Orchestra to perform 'Star Trek' favorites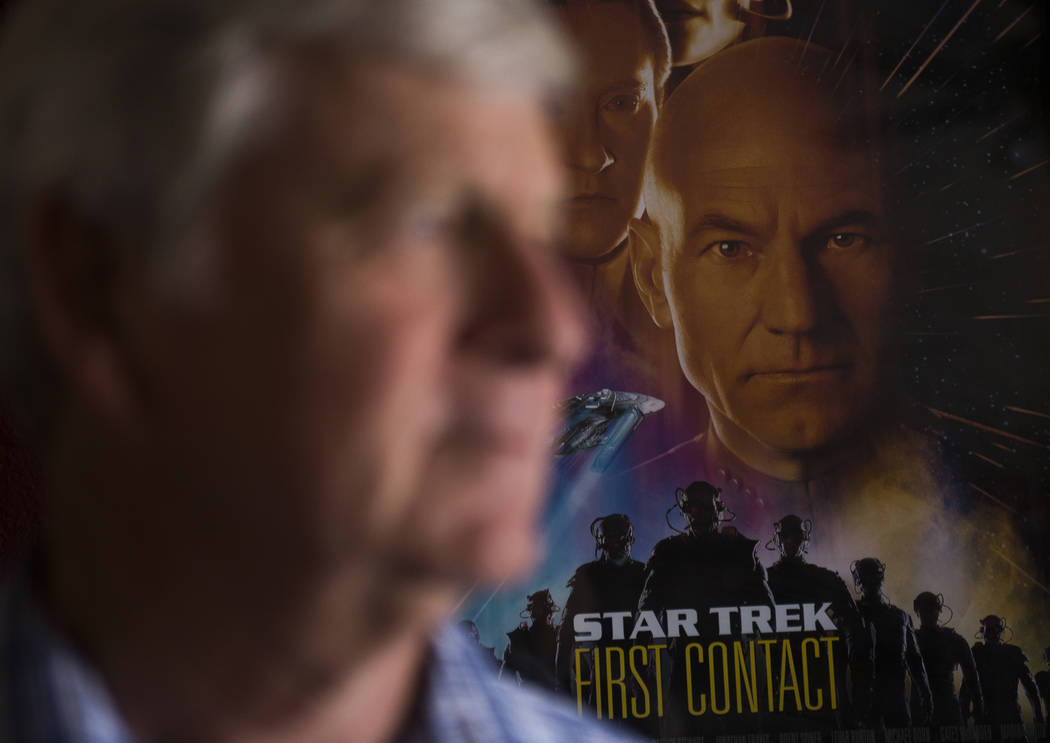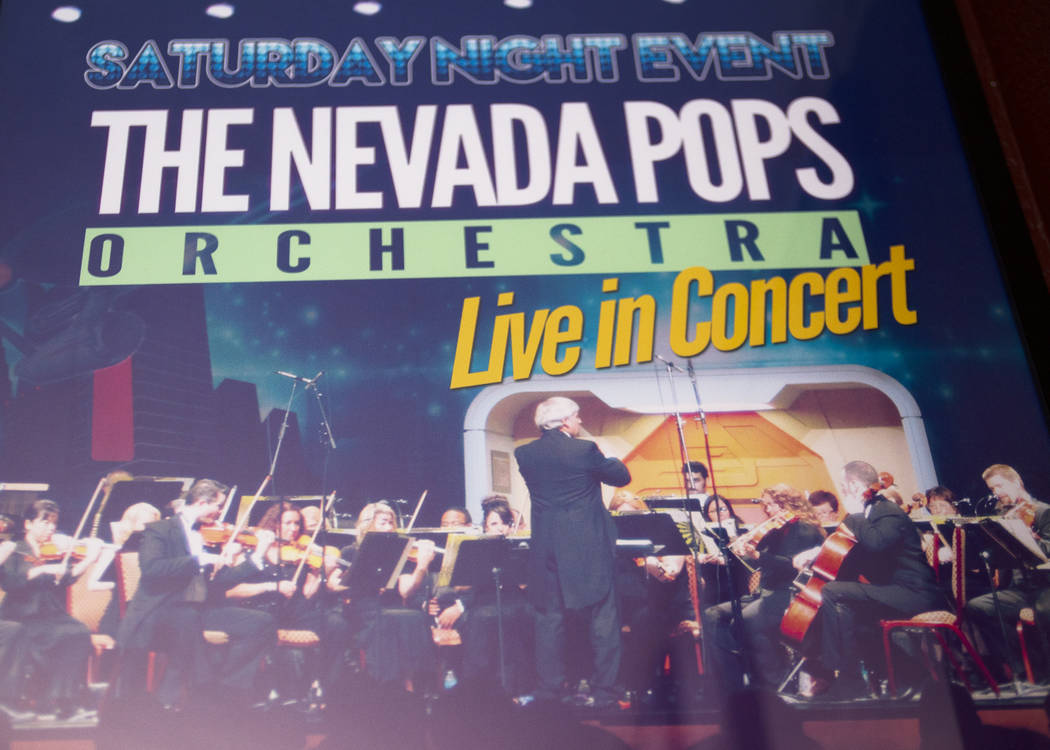 As they watch Richard McGee conduct the Nevada Pops Orchestra in selections from more than a half-century's worth of music from "Star Trek," fans of the classic science fiction series should understand something.
McGee is one of you. Really, he is.
McGee, music director of the Nevada Pops Orchestra, has been an avid "Star Trek" fan since the days when "Star Trek: The Original Series" didn't need the qualifier. On Saturday, he will lead the orchestra in "Star Trek: Concert Live," which will be part of the Official Star Trek Convention's Saturday Night Gala.
The convention runs Wednesday through Sunday at the Rio, and the Nevada Pops concert begins at 9:30 p.m. Saturday. Admission is included with some convention ticket packages. Otherwise, general admission is $50.
The concert also will feature as guest conductors "Star Trek" composers Michael Giacchino, who will present his music from the latest cinematic iterations of "Star Trek," Jeff Russo, who will present the world premiere of an orchestral performance of his score for "Star Trek: Discovery," and Dennis McCarthy, who will present "The Deep Space Nine Suite."
As a longtime "Star Trek" fan (favorite series: "Star Trek: The Original Series"; favorite movie: "Star Trek II: The Wrath of Khan"), McGee is the perfect conductor to take listeners on a Trekkian musical voyage.
"I was 12 years old when it started, and I watched it faithfully," McGee says. "That's one reason I love doing the convention, because there are a lot of people in the audience who know that I'm also a fan. So there's a connection we share."
For McGee, the appeal of "Star Trek" lies in "the relationships between the main characters. Like many people, I found myself in life asking, 'What would Spock do in this situation?' He was a role model for me as a kid and being able to handle things without getting upset and finding solutions. It was a great series because it had that very optimistic view of the future.
"And the stories themselves. From a science fiction standpoint, many of them were excellent stories and were very thought-provoking. Some were silly, but some were very profound, and they're still worth watching even now."
In addition, McGee says, "I liked the music from Day One, and one of the great thrills in doing these concerts is that we are able to get … the actual scores that they used when they did these TV shows and films. So the scribbles they used in the studio when recording it, they're still on the paper. The audiences are hearing the real thing."
"Star Trek" always has been blessed with gifted composers, McGee says.
"With the movies in particular, some great, great talent has been involved with writing that music. You have James Horner, Jerry Goldsmith, Cliff Eidelman, Leonard Rosenman. These are top-drawer film composers, and what they bring to the stories, it's hard to quantify. They did a marvelous job of catching the essence of what is on the screen."
Has McGee ever felt tempted to step to the podium for a "Star Trek" concert wearing, say, a Klingon costume? He laughs.
"Well, we dress in concert dress," he says. "However, one year — I think it was the second year — there was a makeup artist there who insisted on giving me Spock ears. That was fun."
Top three
Richard McGee's top pieces of "Star Trek" music?
■ First, he says, is the background music from "The Menagerie," a two-part show from "Star Trek: The Original Series." The music was written by Alexander Courage — who also wrote the now-iconic theme for "Star Trek: The Original Series" — and "it's terrific," McGee says. "We've done it almost every other year, and the music is just exquisite."
■ Second, McGee says, Jerry Goldsmith "hit a home run" with "Star Trek: First Contact," the eighth "Trek" movie. "It's just beautiful," McGee says. "I haven't heard him write anything better than that."
■ Third? McGee laughs. "I might have to leave it at two," he says. "There are about 10 things tied for third place."
Contact John Przybys at jprzybys@reviewjournal.com or 702-383-0280. Follow @JJPrzybys on Twitter.