New festival celebrates unity, life of slain Las Vegas musician
September 5, 2017 - 10:18 am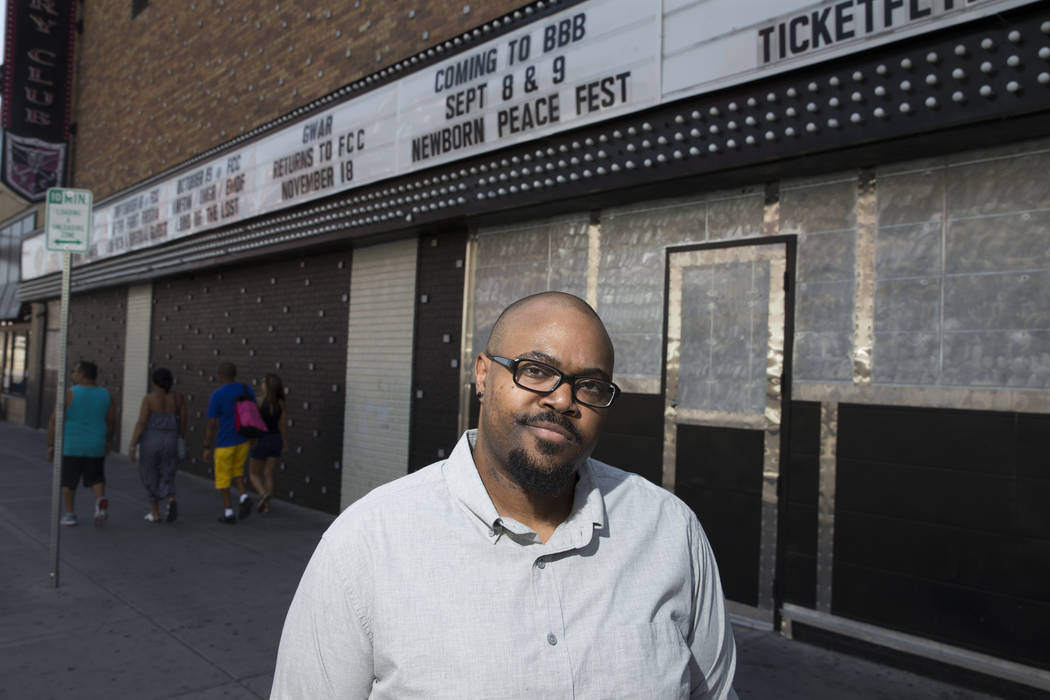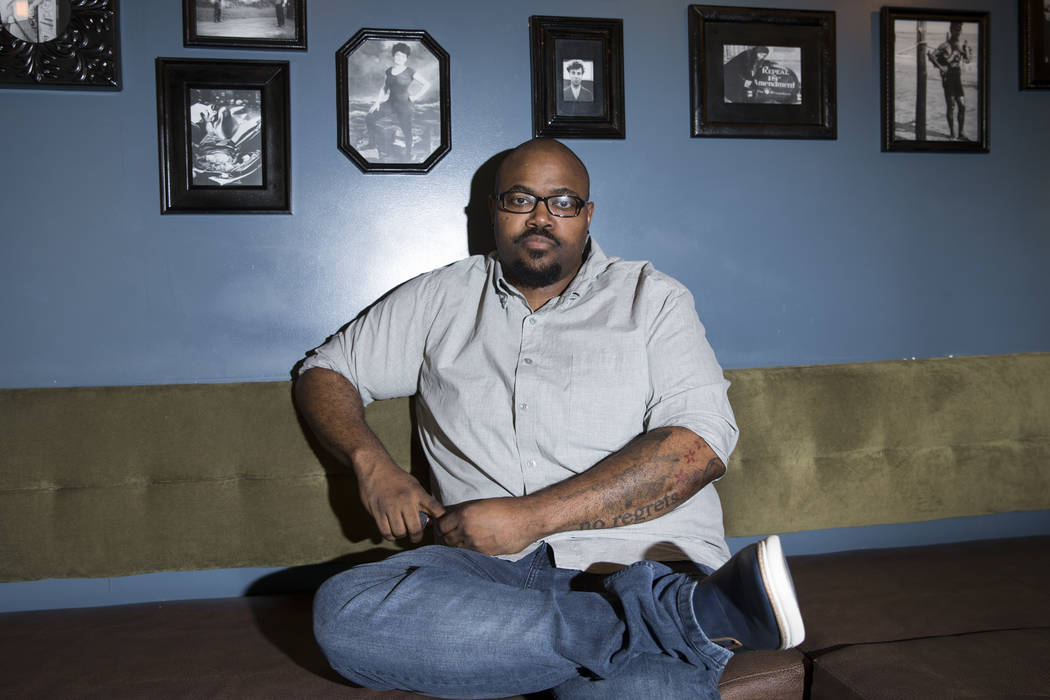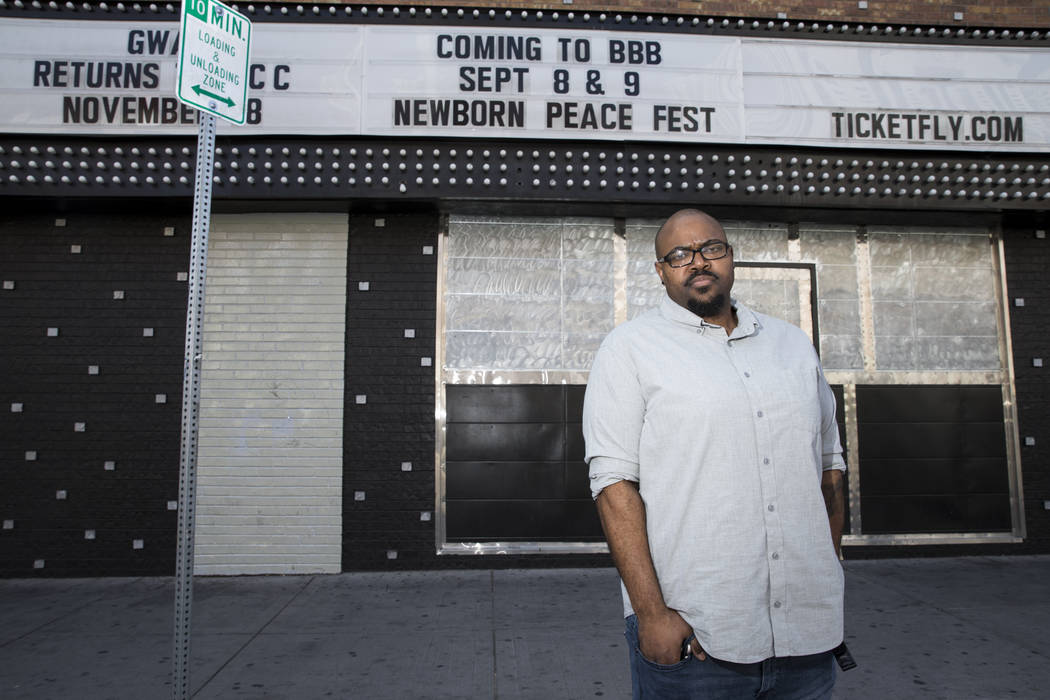 Nineteen years ago, two young men were murdered, their lives lost to the hate they combated.
On July 4, 1998, friends Daniel Shersty, 20, and Lin "Spit" Newborn, 24, were shot to death in the desert outside the northwest part of town in an act of premeditated barbarity.
Shersty and Newborn, both involved with the anti-racist skinhead movement, were lured to the area by a pair of women promising to escort them to a party.
Then they were ambushed.
John "Polar Bear" Butler, a white supremacist, was later convicted of the murders.
The killings sent shock waves throughout the Vegas music scene, where Newborn, who fronted the band Life of Lies, and Shersty were fixtures.
The #NewbornPeaceFestival is at @BackstageBarLV in #dtlv Sept 8+9, in honor of #LinNewborn / Spit! Check it out at https://t.co/TtHQf38WLy pic.twitter.com/D1XvB16BEa

— Neon Reverb (@NeonReverb) September 5, 2017
"What that did to this community back then, it shook it," says KC Wells, himself a longtime presence in Vegas music circles, most notably as the bassist for alt-rockers The Day After. "I remember this cold reverberation that went through everybody."
The death of Newborn resonated with him particularly hard.
"People were devastated at the loss of him, just the person he was," recalls Wells from Container Park eatery Bin 702 on a recent weekday afternoon. "He was just a good dude. His ideologies were all inclusive. Being a black skinhead is — in conventional wisdom — a conflicting ideology. But his belief system was anti-fascist, anti-racist and wearing that on his sleeve, being that person both intellectually and physically. It's what got him killed."
Though it'd been nearly two decades since Newborn's murder, when the anniversary of his passing came around this past July, Wells says there was a swell of emotion.
"It just seemed like there was an outpouring of stories," recalls Wells, "almost like we were squeezing a sponge — that's kind of what it felt like — like people had been holding all this in forever."
Wells says that he started thinking of putting together a tribute show for Newborn, something to commemorate his life and the cause he believed in — and ultimately died for.
And then last month's violent white nationalist rally in Charlottesville, Virginia, happened.
"It kind of evolved into a bigger thing where it wasn't just about Lin," explains Wells, a burly man with "No Regrets" tattooed on a forearm. "It was about giving people an opportunity to gather in a place of positivity."
And with that, the Newborn Peace Festival was born.
Taking place Friday and Saturday at Backstage Bar & Billiards, the fest will pair a diverse array of Vegas bands, including punk troupe Wolfhounds, hard rockers diM, soulful duo Pure Joy People and numerous others, with poets and speakers like Danielle Ford, president/community partnership director for The Just One Project nonprofit (all proceeds from the fest will be donated to The Just One Project and the Human Rights Campaign).
"When we put it out there, people were so responsive," Wells says of how the fest has been received in the local music community, with Danielle O'Hara, head of Nevermore Productions, booking the bands. "It turned into us turning people away, which is a great problem to have."
Wells would like the Newborn Peace Festival to become an annual event.
But for now, it's all about remembering two men whose message should never be forgotten.
"I'd like to think that 20 years after Lin passed away, that his message and Dan's message is more prominent and more important now," Wells says. "And that's why I wanted to name this after him. I wanted to try to find a way to honor him, his memory, his fight, and also encompass today's struggles that we all are dealing with, everybody who's anti-hate. He literally gave his life for this."
Contact Jason Bracelin at jbracelin@reviewjournal.com or 702-383-0476. Follow @JasonBracelin on Twitter.