Nicki Minaj and Ariana Grande headed to the T-Mobile Arena in April
March 24, 2016 - 10:47 am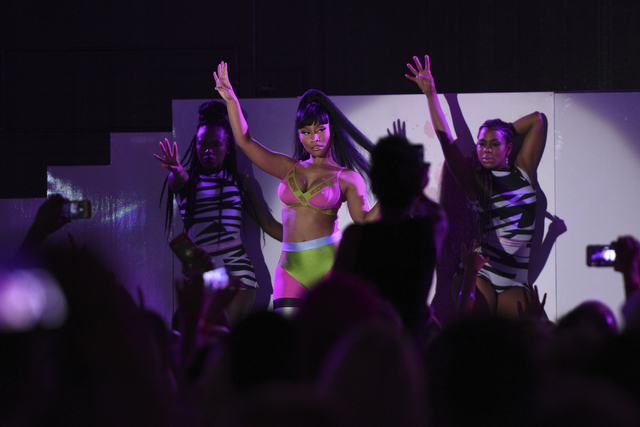 When T-Mobile Arena opens its doors in a few weeks, it's storming right out of the gate with a series of seriously high profile shows.
The opening night, Wednesday, April 6, is, of course, slated to feature a blockbuster bill worthy of the Battle Born state featuring the Wayne Newton, the Killers and Shamir, presumably highlighting the past, present and future of Las Vegas music.
Two nights later, T-Mobile hosts the highly-anticipated return of Guns N' Roses featuring frontman Axl Rose with original members Slash and Duff. The show, which seemingly everyone has been eagerly awaiting for at least two decades, is set to take place a week before the band's much ballyhooed appearance at Coachella the next weekend.
This morning, comes word of another show being added to books that's every bit as worthy of bold print: Bookended by the Killers date and Guns N' Roses, a double-bill featuring Nicki Minaj and Ariana Grande has been booked for a show at the new arena on April 7.
T-Mobile customers will have a chance to purchase presale tickets beginning tomorrow (t-mobilearenapresale.com) at 10 a.m., while tickets otherwise go on sale to the general public on Monday at 10 a.m.
Read more from Dave Herrera at reviewjournal.com/music. Reach out directly at dherrera@reviewjournal.com or follow @rjmusicdh on Twitter.