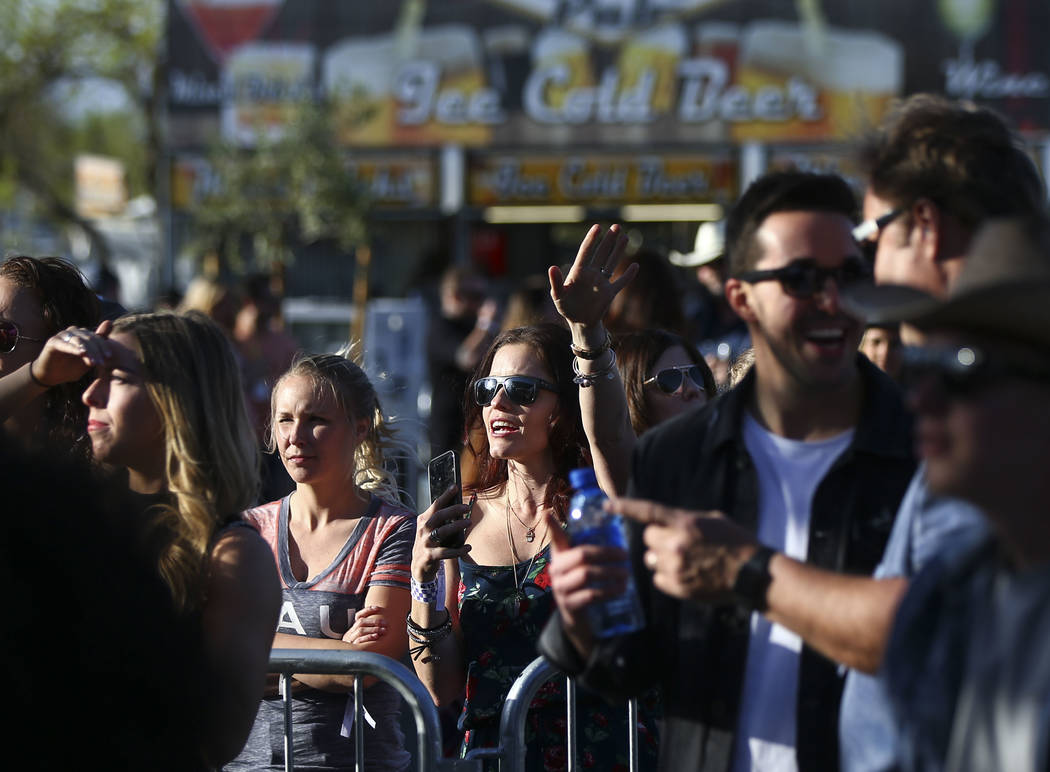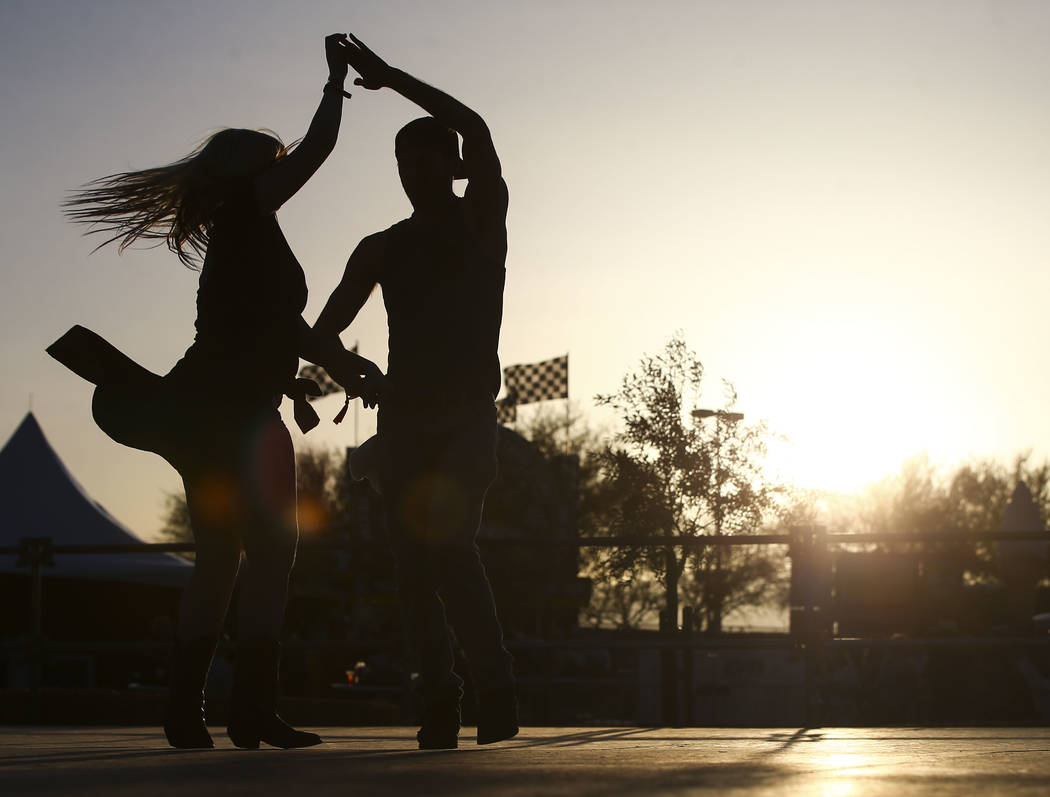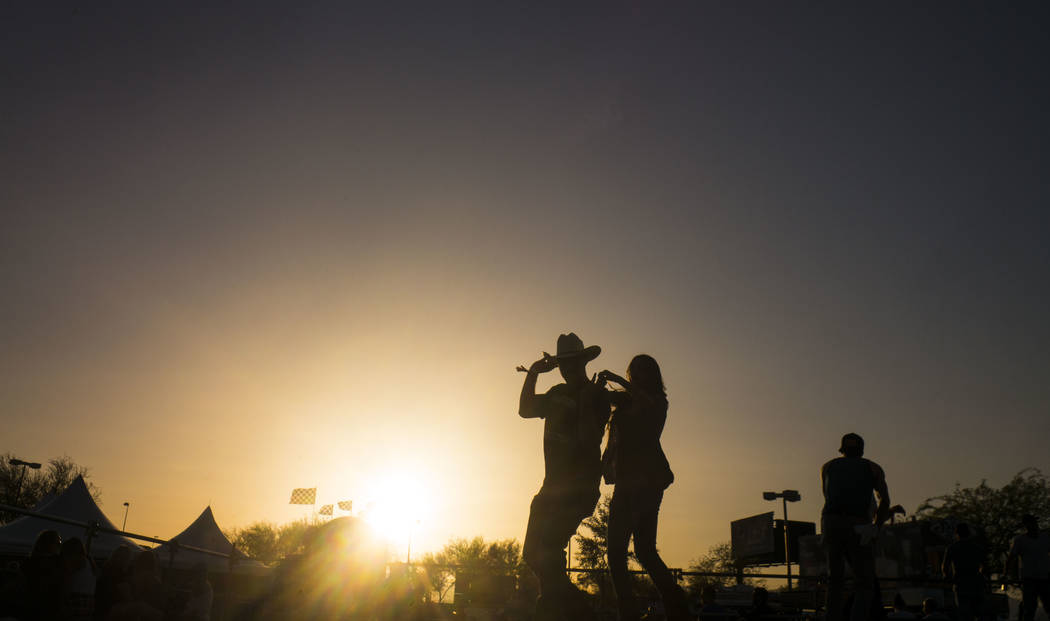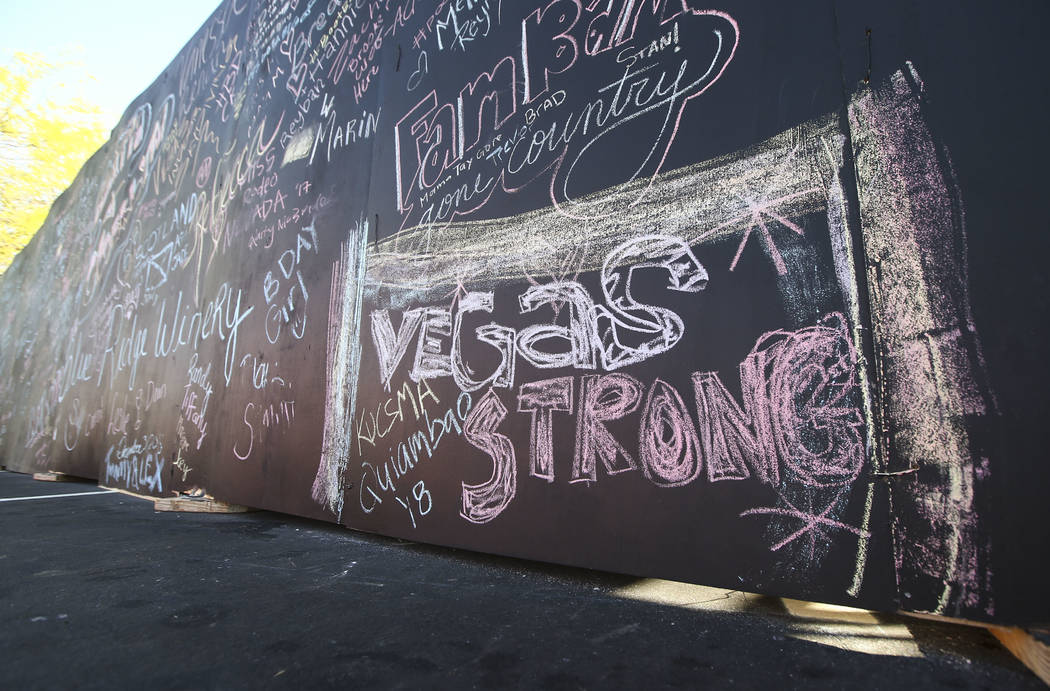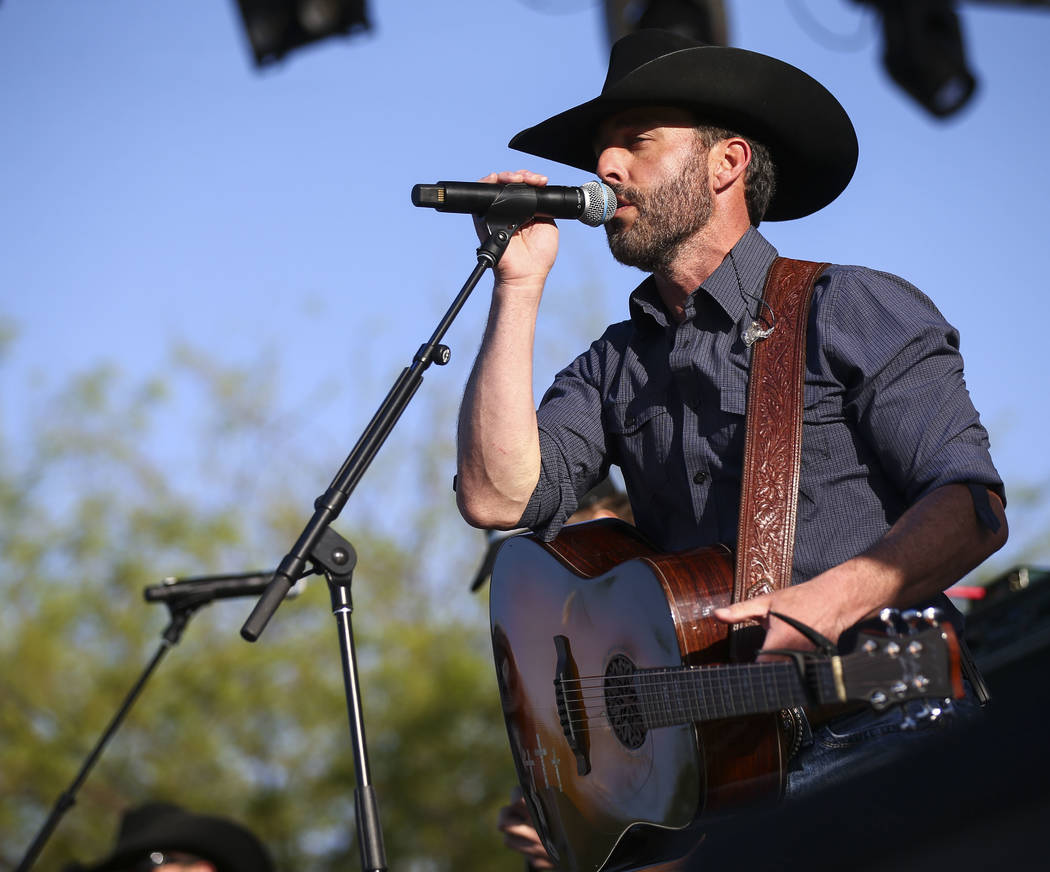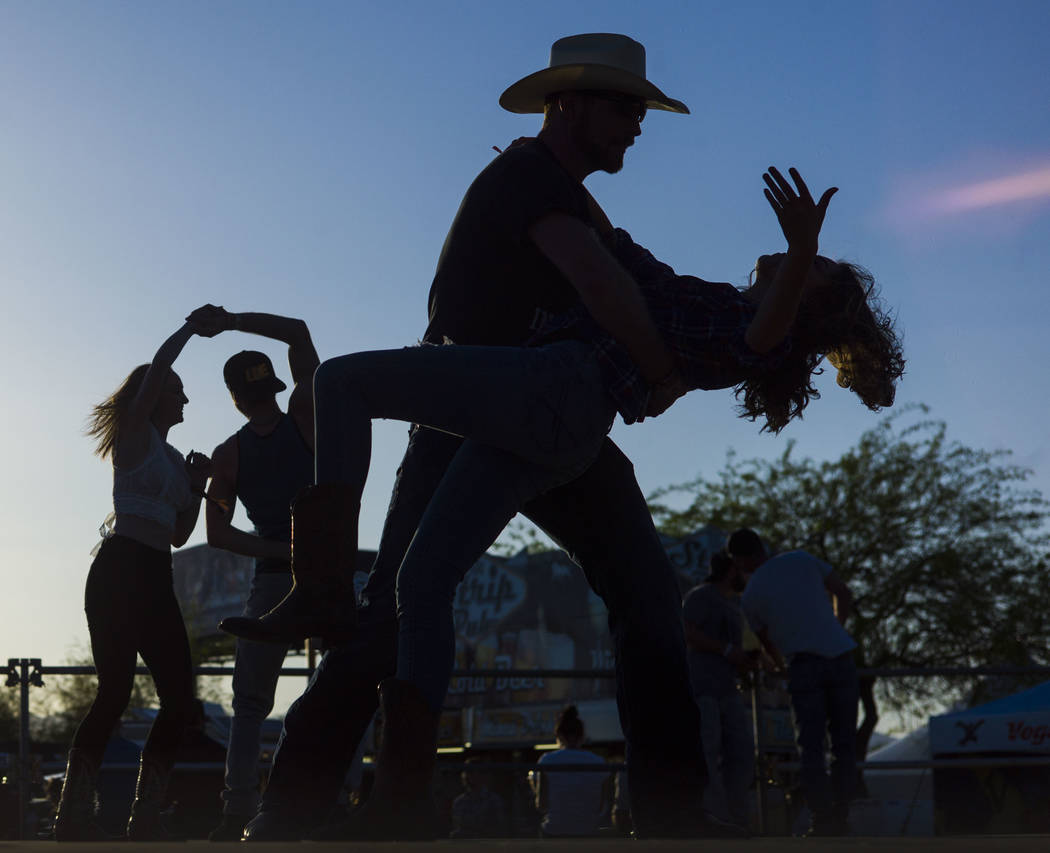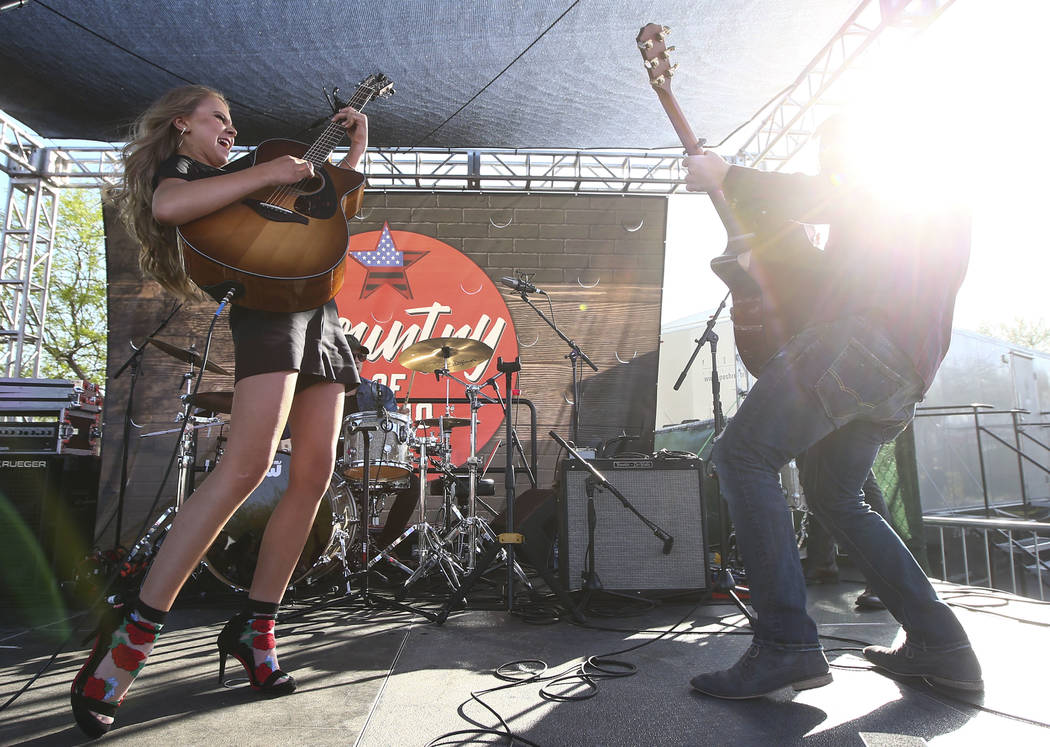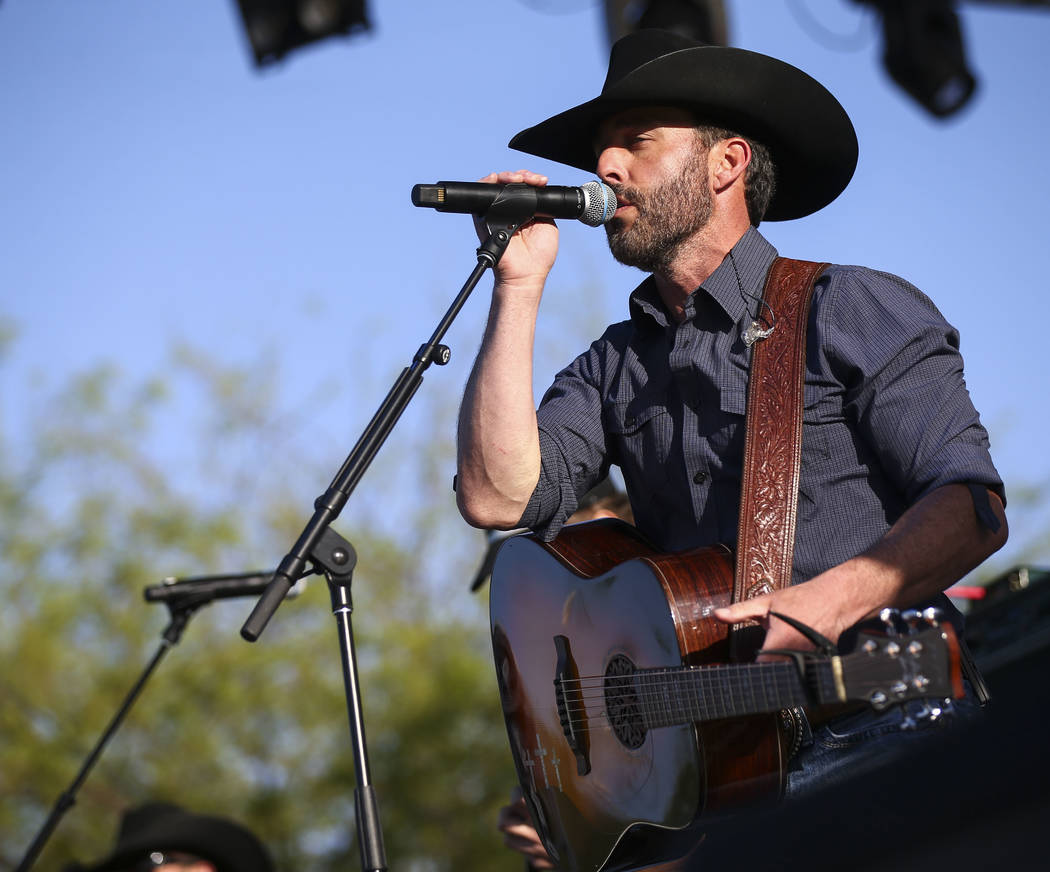 He didn't want to come back at first, not when the memories of that night remained as fresh as the wounds they inflicted.
A month after surviving the Route 91 Harvest tragedy, Dru Curley returned to Las Vegas at the urging of some friends.
He visited memorials and retraced his steps with one of the girls he was with that night.
"It was like a giant weight went off my shoulders," the Minnesota native explained.
But that was just the first step in the healing process.
On Friday at Stoney's Rockin' Country's Tailgating for a Cause festivities, he took another: Attending his first outdoor concert since the Route 91 music festival, where a mass shooting left 58 people dead and hundreds more injured on Oct. 1.
"I'm uncomfortable," Curley said, clad in a Vegas Strong T-shirt, shades and a cowboy hat while seated at a table in the festival's food area. "But I'm surrounded by family, pretty much."
Curley was buffeted by an eager support system of about 1,000 on Friday, as the sunny skies above seeped into the spirits of the crowd below.
As strong winds blew clumps of hay across the Stoney's parking lot where the event took place, concertgoers tossed bean bags into cornhole platforms decorated as American flags, line-danced on a massive, elevated wooden dance floor and eventually got tipsy enough to brave the mechanical bull that sat largely idle until early evening.
While more than a dozen acts performed on two stages, few artists addressed the Las Vegas shooting directly, preferring instead to let the music do the talking.
"If you're going through hell / Keep on going, don't slow down," Rodney Atkins sang during his hit "If You're Going Through Hell." "If you're scared, don't show it."
Those words were well-heeded on this afternoon.
"We can't let people scare us away from what we love," said Las Vegas resident Angie Boudreaux, whose purse was adorned with Vegas Strong items. "We're not afraid."
"There's no fear," added her friend and fellow Las Vegan Susan Thomanson.
This wasn't lost on the talent on hand.
"I just want to say 'thank you' for everyone coming out," rising singer Mitchell Tenpenny said from the Country AF stage, alluding to the events of Oct. 1. "I have no words for that. I think everyone here understands what that is.
"Vegas Strong, baby," he then added, raising a fist to display his Vegas Strong bracelet.
His words were tinged with defiance, a sentiment that Curley could relate to.
"Hate's never going to win," he said. "We're a tight community."
And with that, they partied on, together.
Contact Jason Bracelin at jbracelin@reviewjournal.com or 702-383-0476. Follow @JasonBracelin on Twitter.