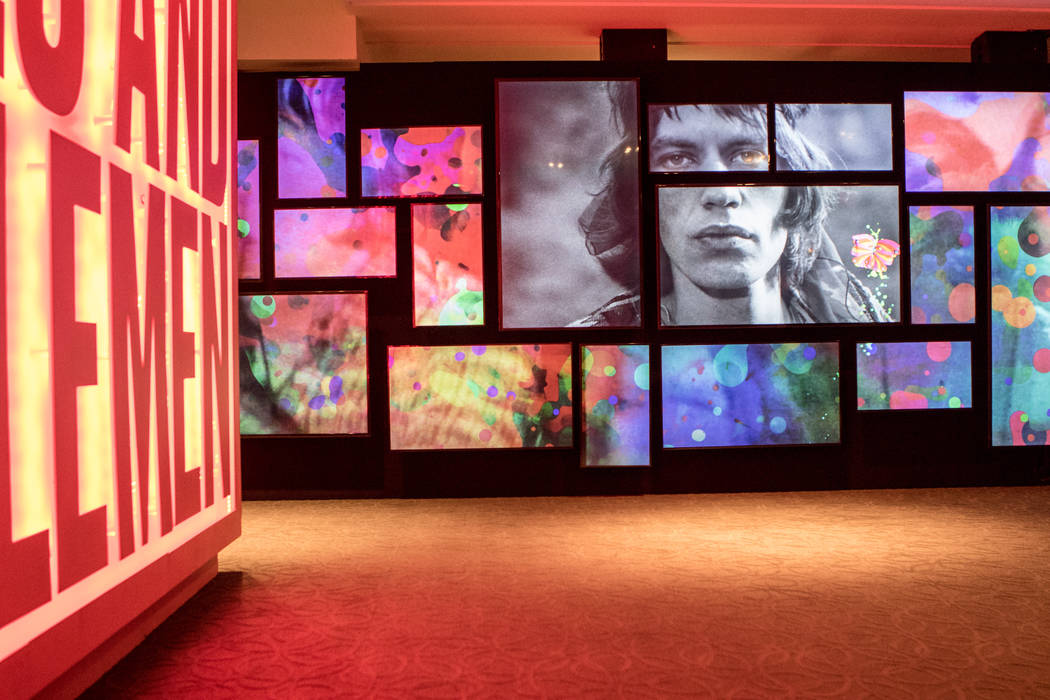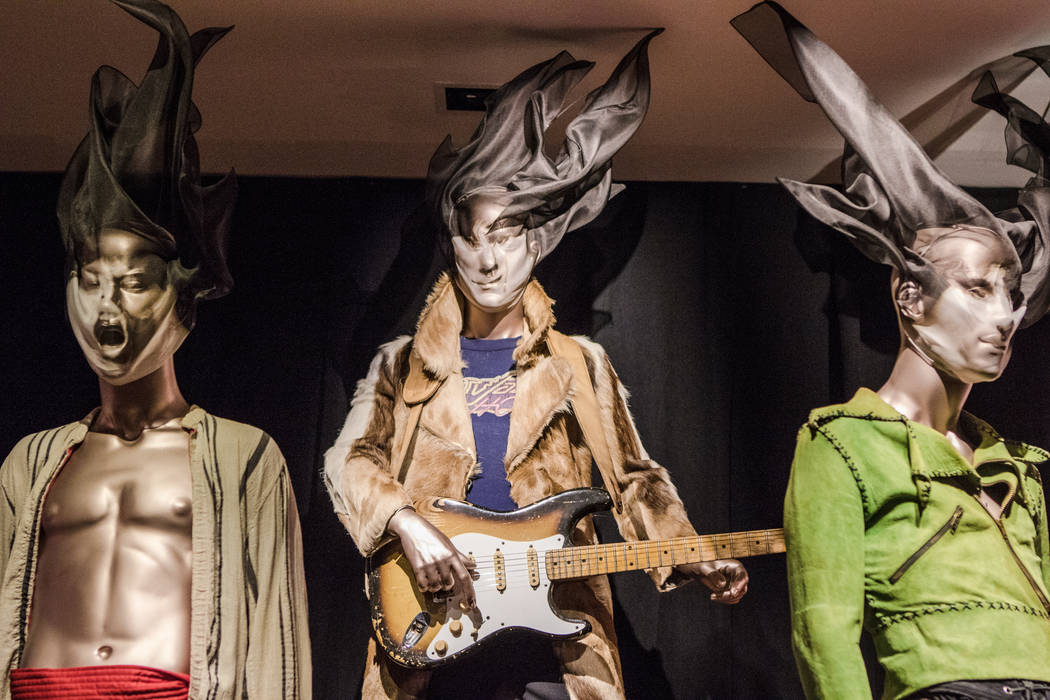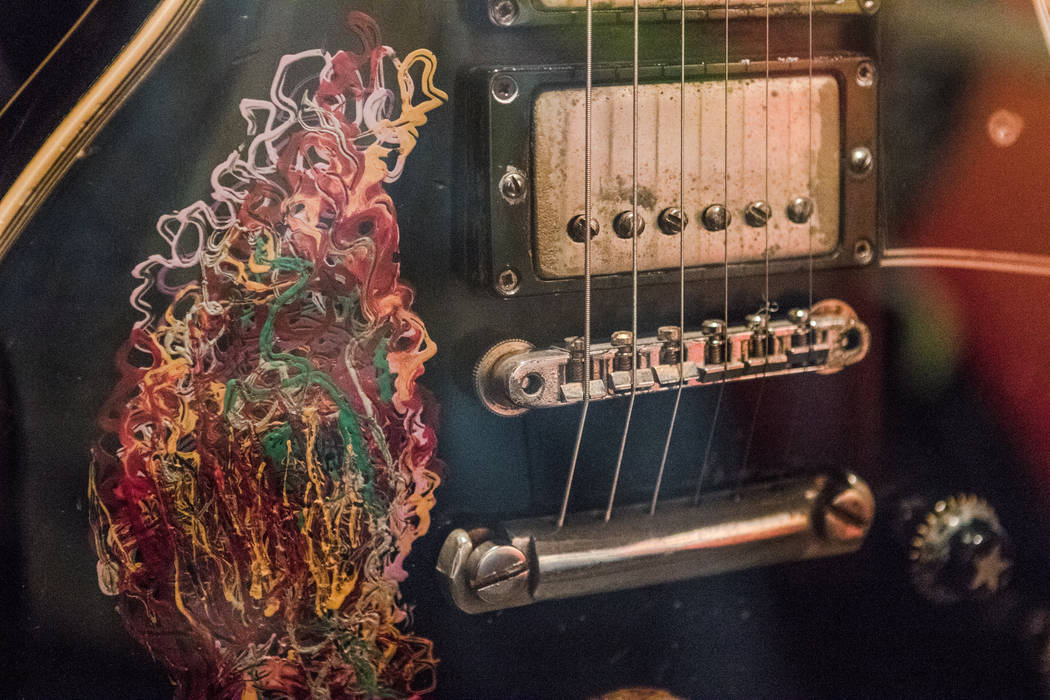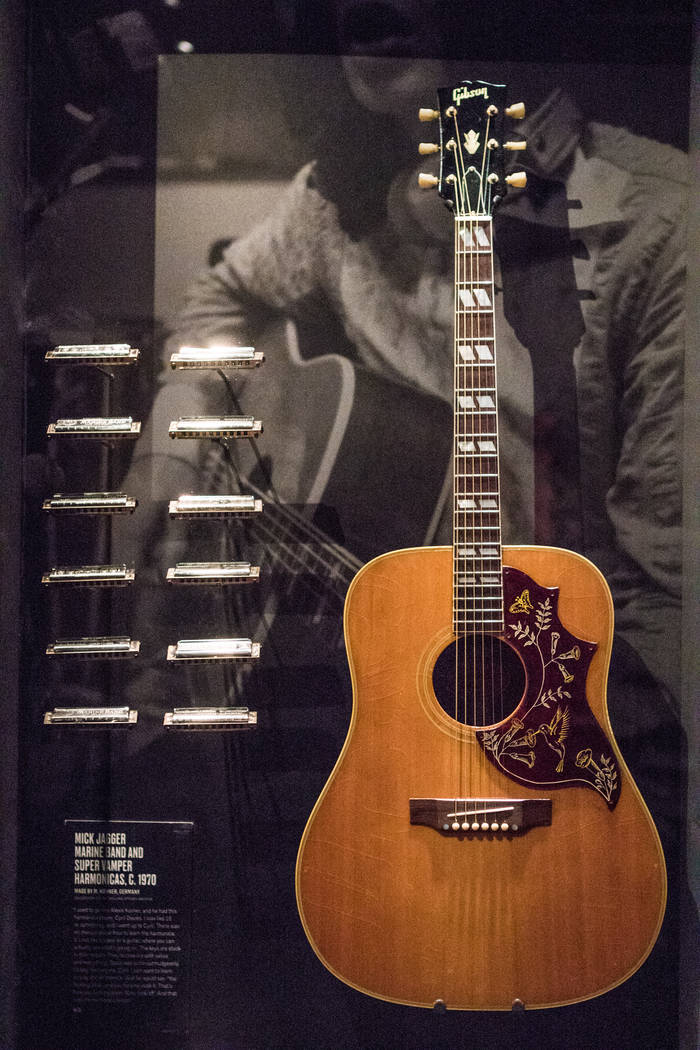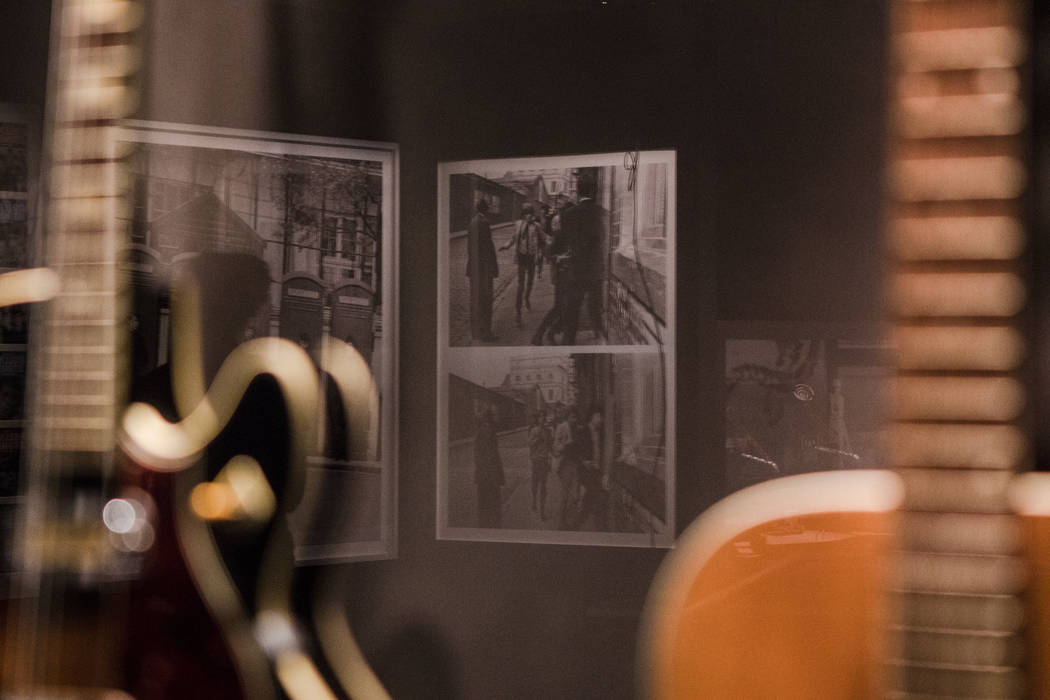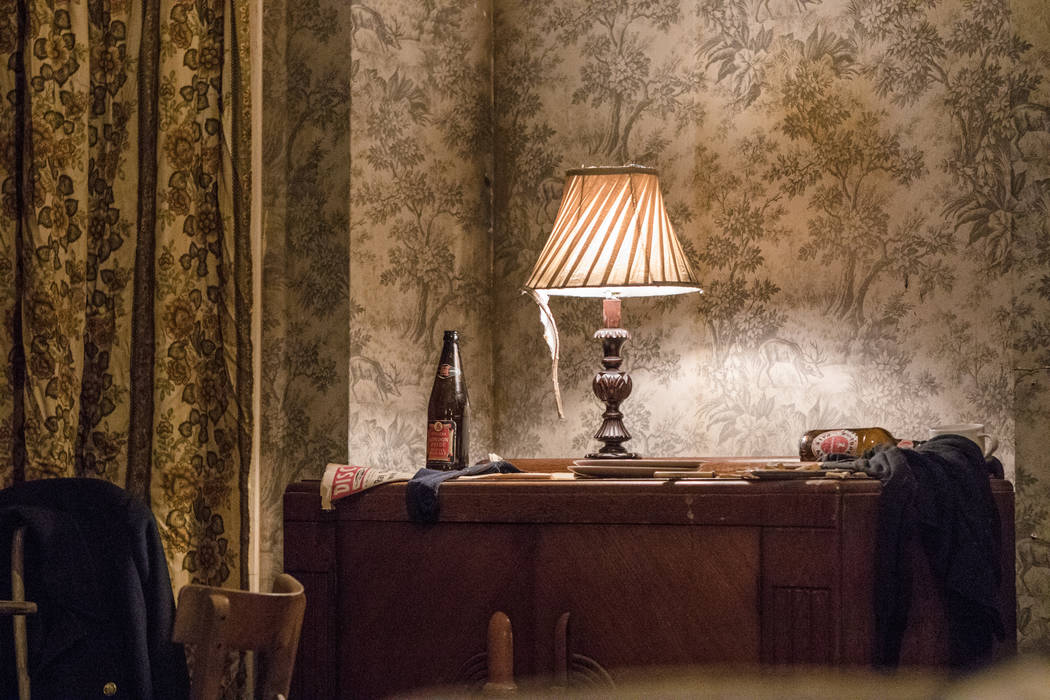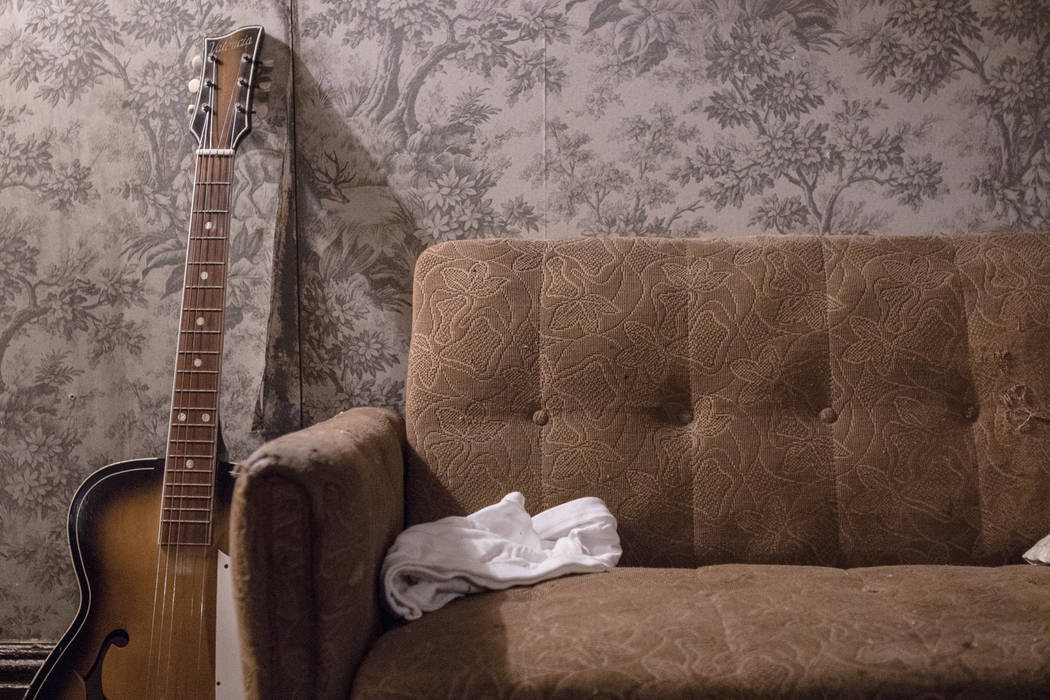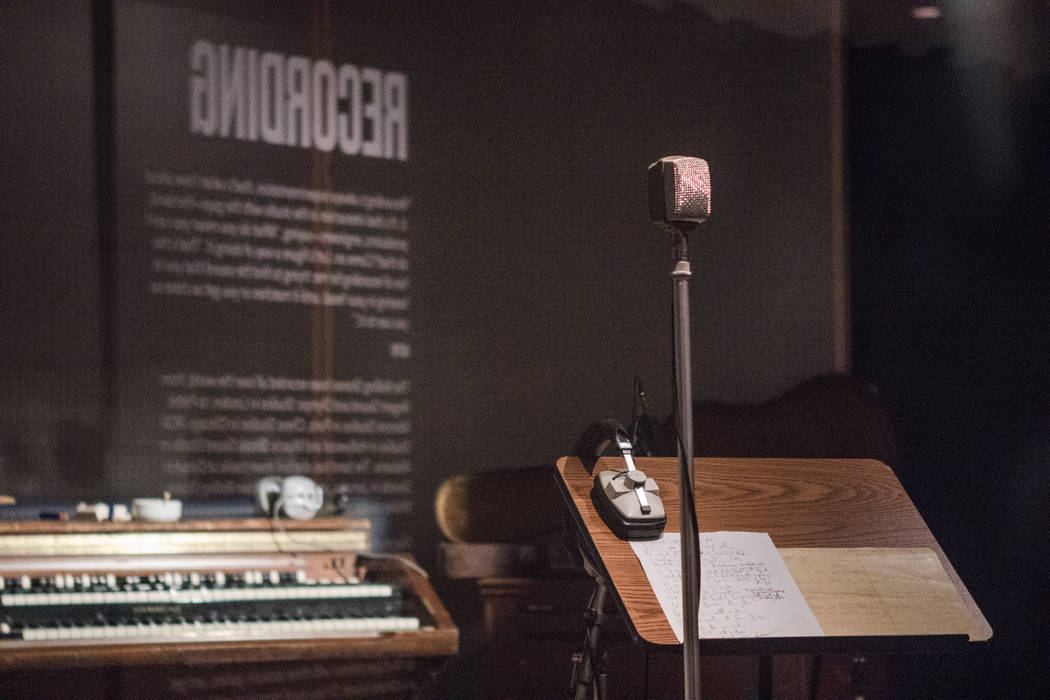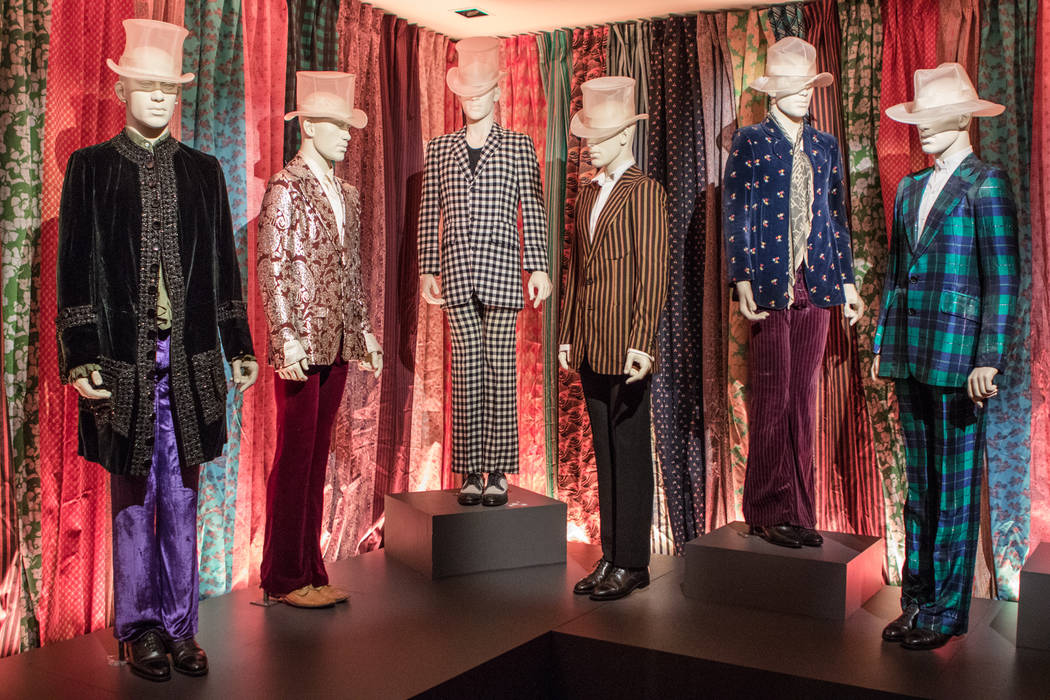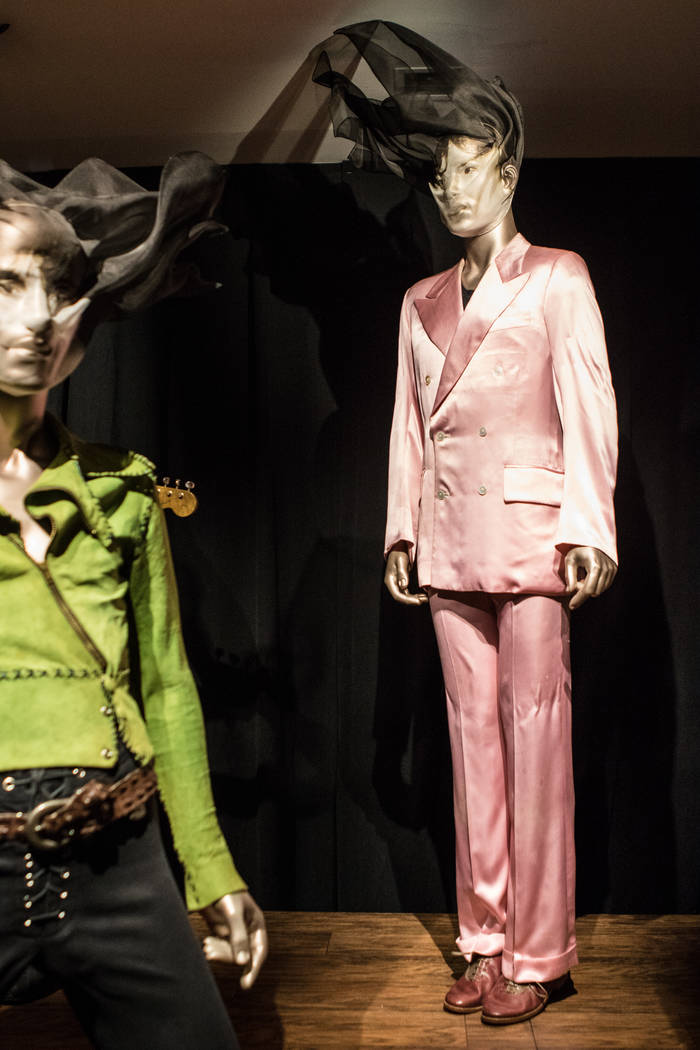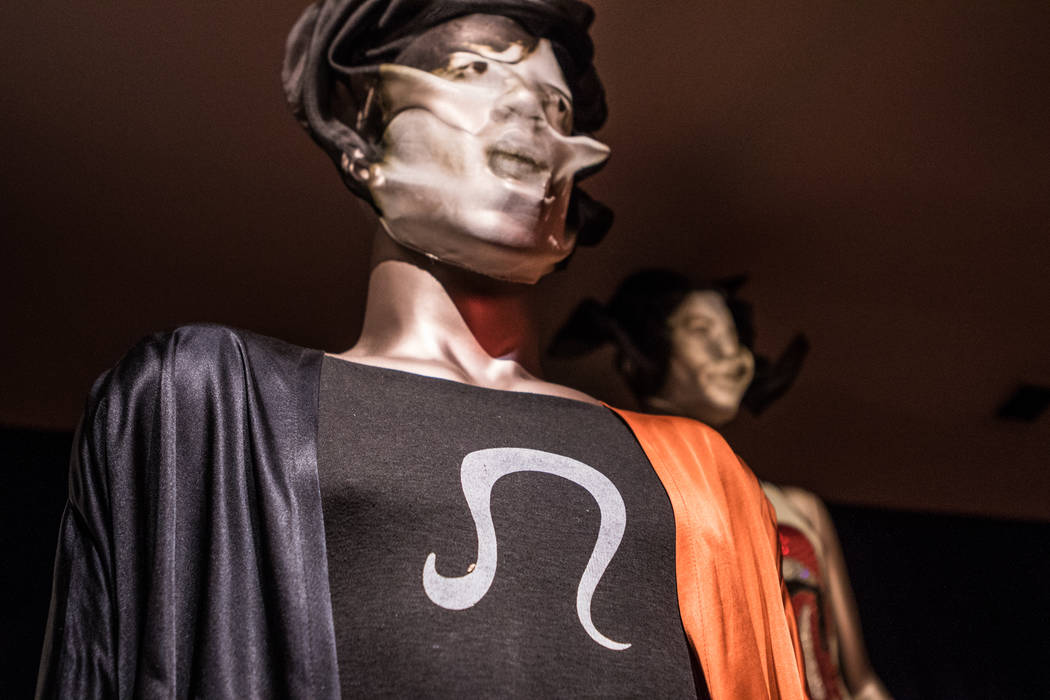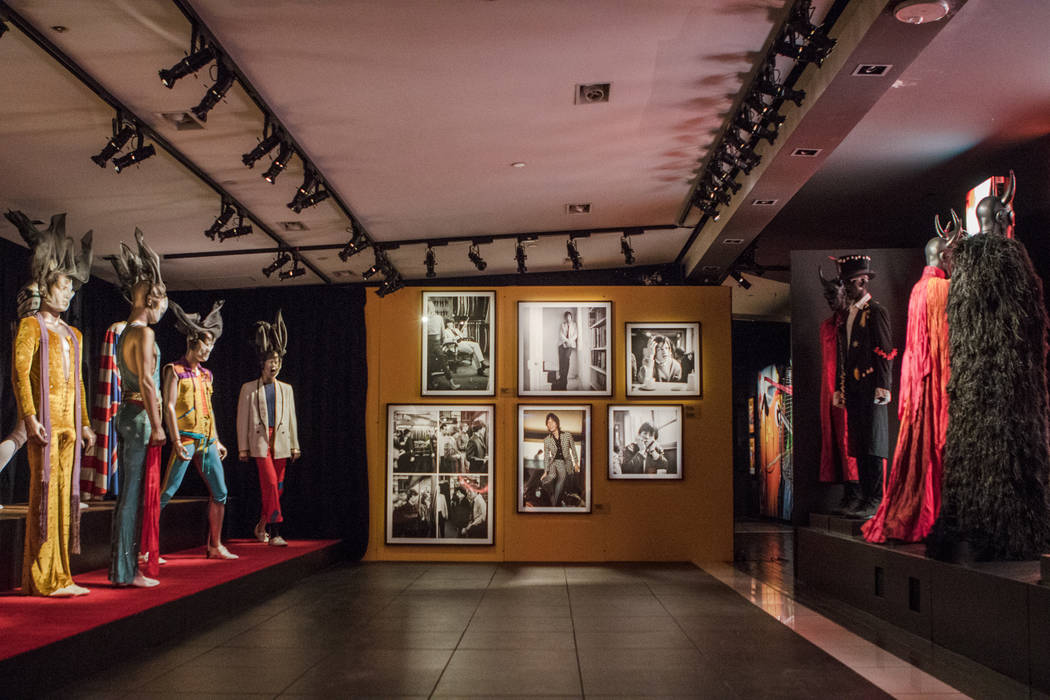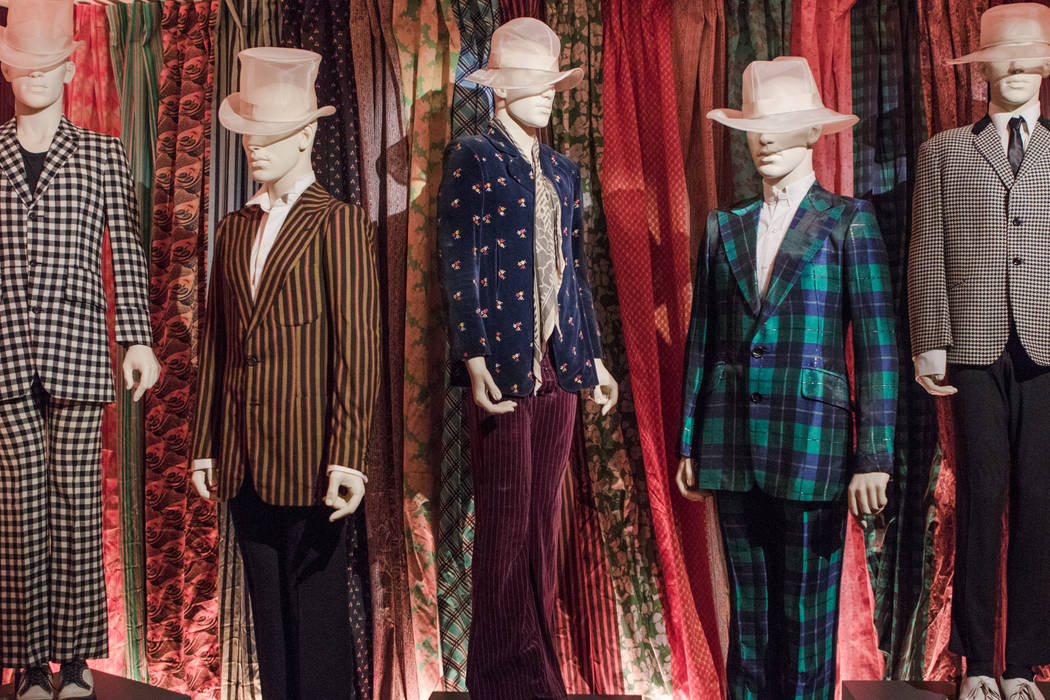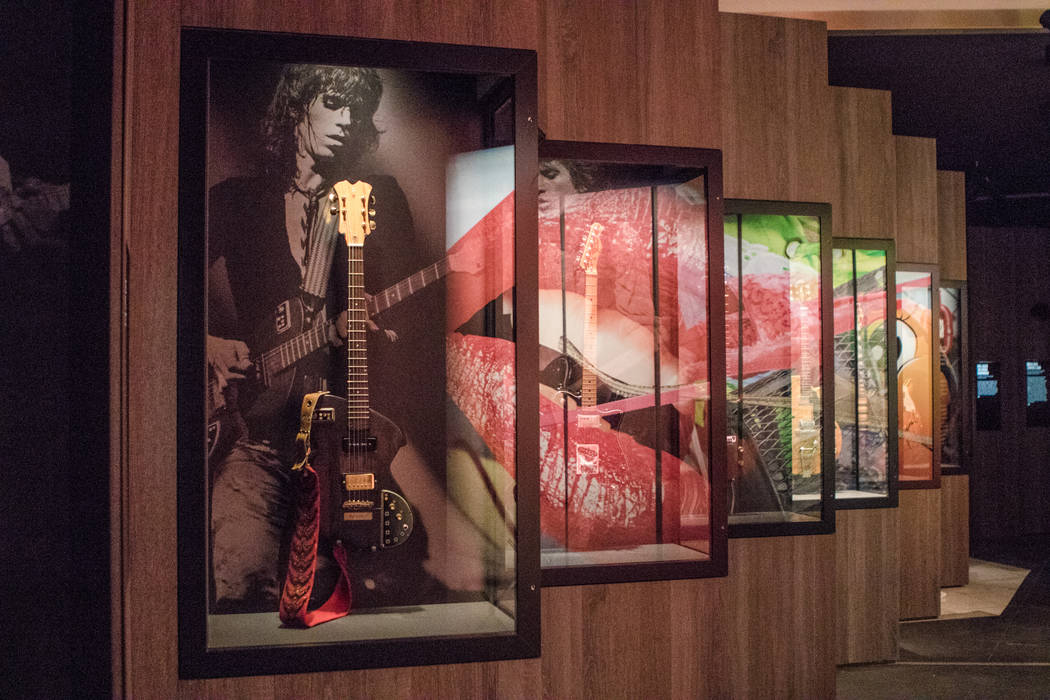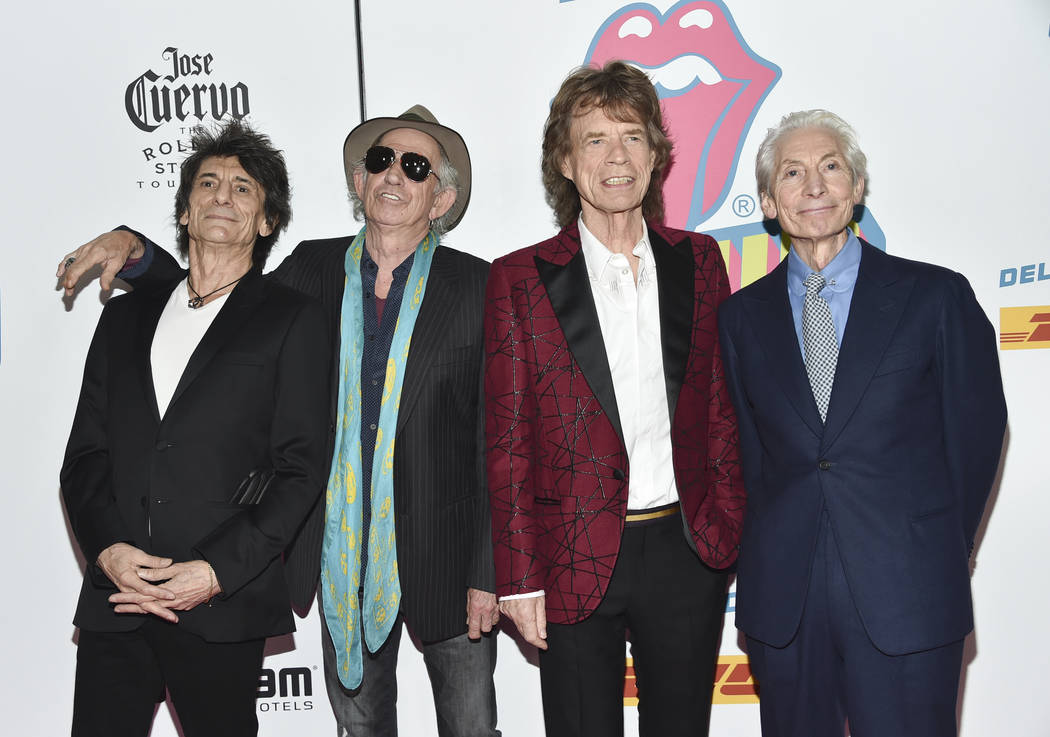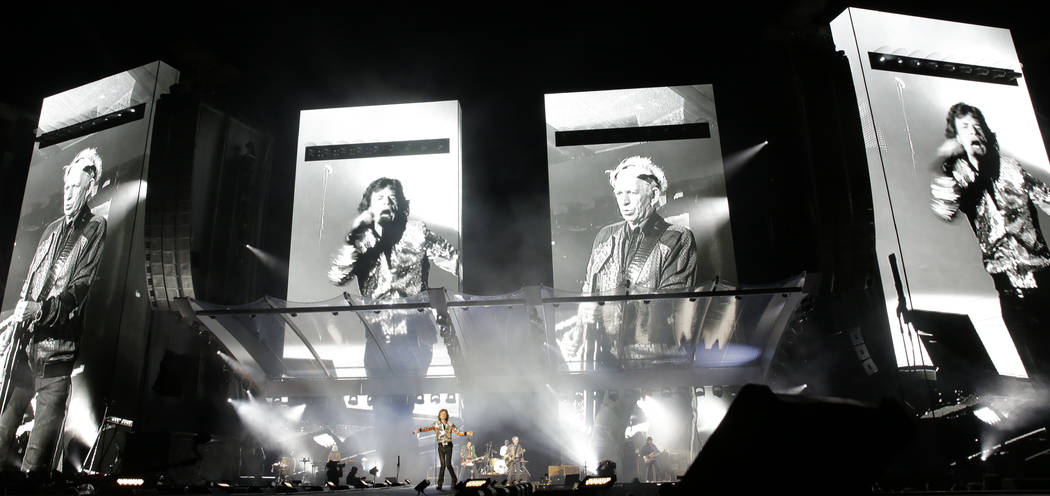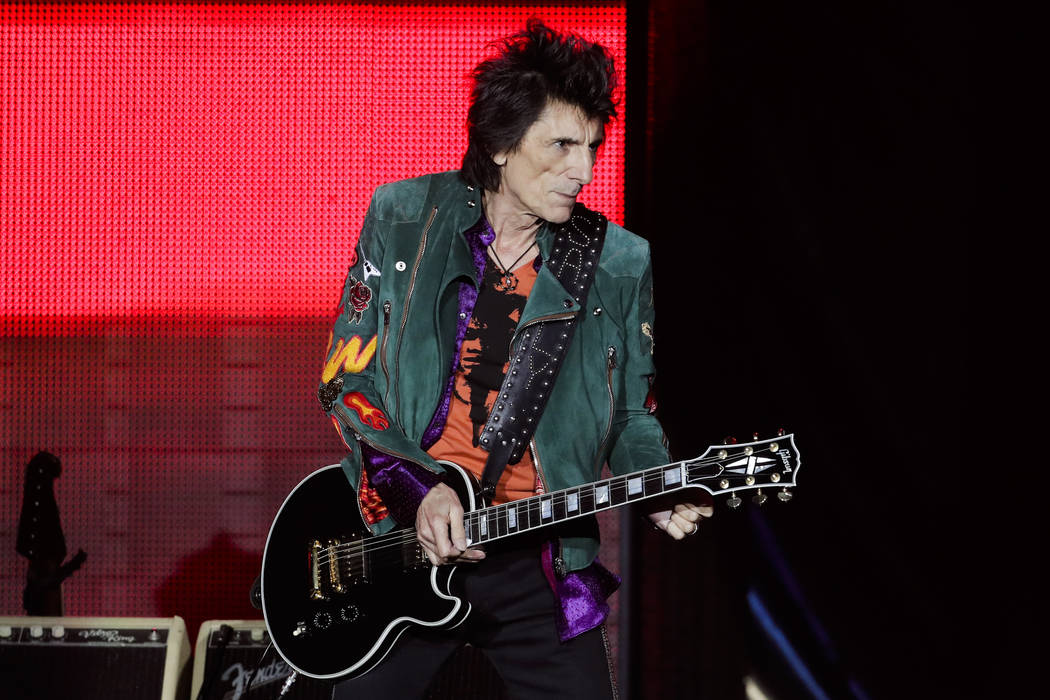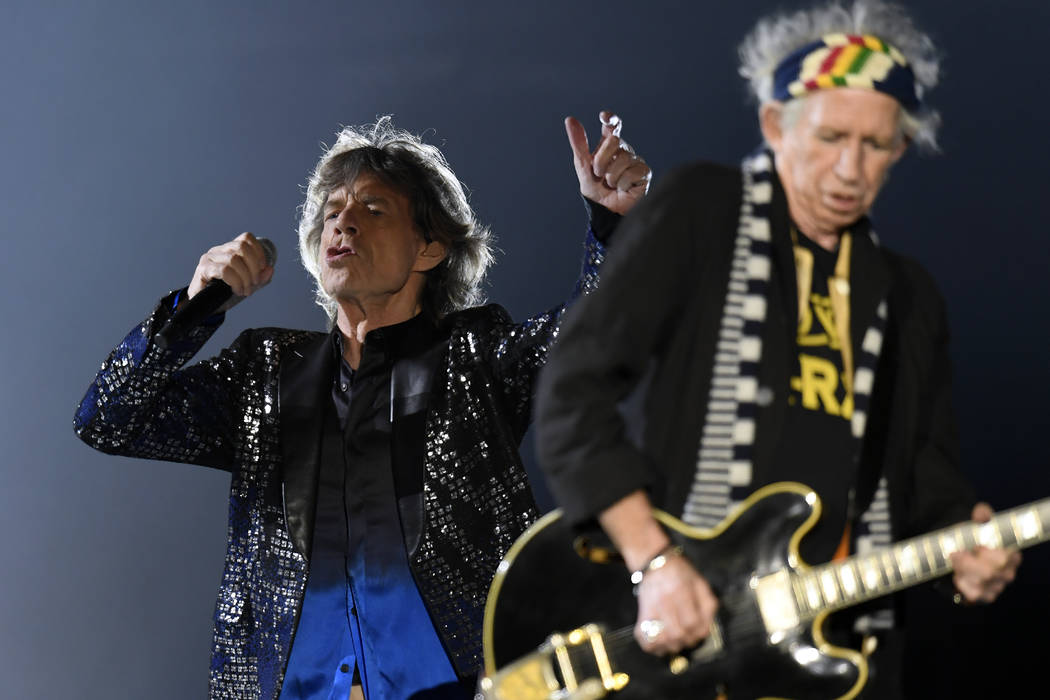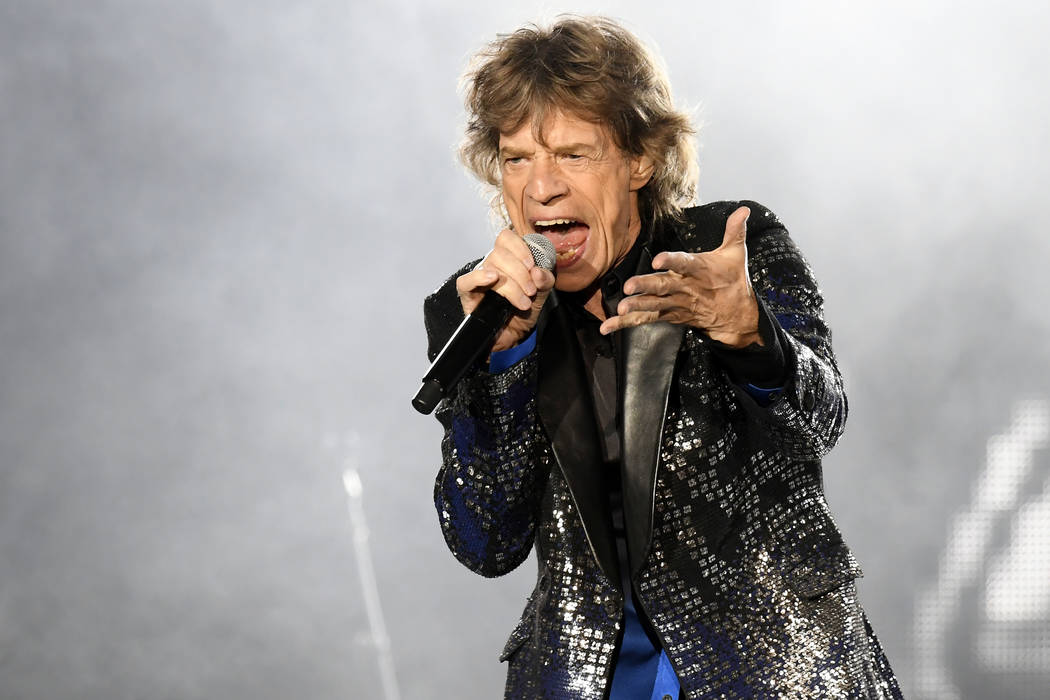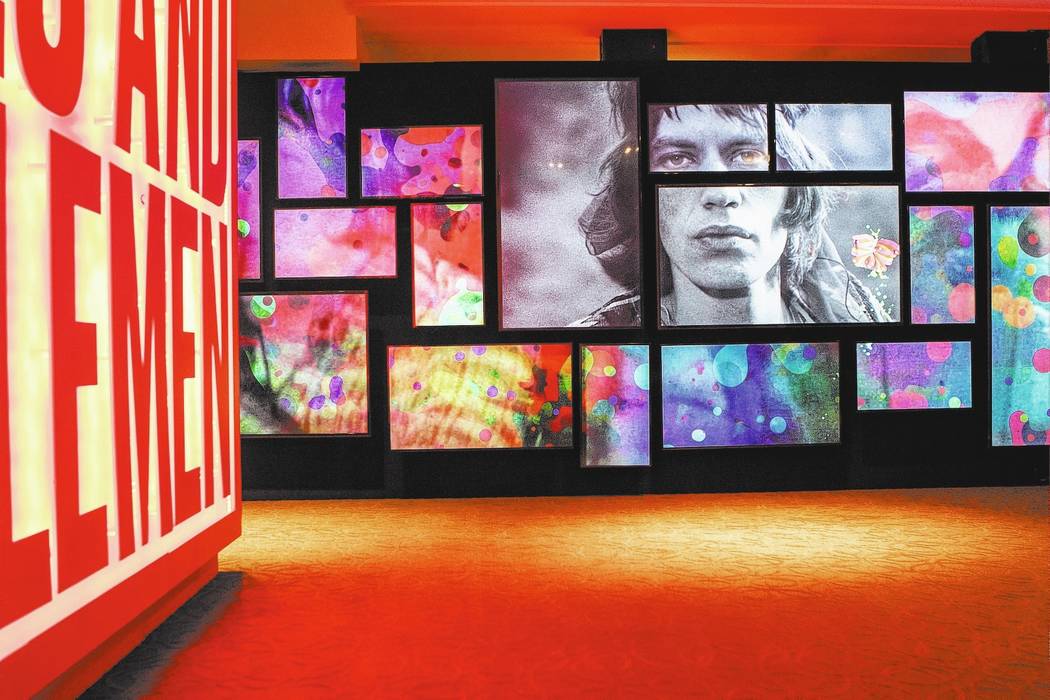 In a room packed with guitars that Keith Richards, Ronnie Wood and Mick Jagger have played during Rolling Stones concerts over the past 50-plus years, one display case is noticeably empty.
There used to be a guitar there, says Randy Green, director of special projects for SPI Entertainment, which is managing "Exhibitionism – The Rolling Stones Exhibit," a show of rare Stones artifacts that opened this weekend and runs through Jan. 31, 2018, at the Palazzo.
Green explains that Wood needed that guitar during the group's current European tour, so it was removed from the display until he's finished with it.
Not to worry. Viewers still can see plenty of other guitars — and drums and stage costumes and documents and posters and photos and every other cool Rolling Stone thing imaginable — in the show. But the Mystery of the Missing Guitar underscores how intimately involved the Rolling Stones are in the exhibition.
In fact, organizers say "Exhibitionism" marks the first time that the Stones have participated in such an exhibition, and they've provided personal items that are on display.
"Exhibitionism" opened in London two-and-a-half years ago, and then made stops in New York City and Chicago before arriving in Las Vegas. Adam Steck, CEO of SPI Entertainment Inc., says the Las Vegas run is the show's exclusive West Coast engagement.
The exhibition is housed in a two-level former restaurant space in the Palazzo's lower lobby. Visitors first view a video wall of Rolling Stones performances and see a quick time line of the group, which formed in London in 1962.
Then, heading downstairs, they'll see not only artifacts but re-creations of the Stones' long-ago London flat and recording studio, then can inspect rare objects ranging from musical instruments to archival documents — even Richards' 1963 diary — and items documenting the group's evolution and history.
The tour ends with a re-creation of the Stones' backstage area and a 3-D video of the group performing the now iconic 1965 hit "(I Can't Get No) Satisfaction," their first No. 1 U.S. hit.
The exhibition is designed to be both immersive and interactive, says Steck, and incorporates "every nuance of the band you thought you knew and many nuances you never knew."
Steck says the show features more than 500 items, among them notebooks with handwritten lyrics (strikeouts and scribbles included), show posters (the Stones played a show with Freddie and the Dreamers), and a room filled with Mick Jagger's stage costumes.
The re-creation of the Stones' recording studio features audio commentary by band members discussing how they created what would become a global soundtrack that has endured for more than a half-century.
"You can actually hear Mick and Keith talk about their guitars and other instruments and describe what happens in the studio when they arrange these songs and what's going through their heads," Steck says.
The re-creation of the Chelsea flat that Jagger, Richards and founding member Brian Jones lived in circa 1962 comes complete with simulated dirty dishes in the sink and general simulated clutter. Steck says that, as the exhibit was being built, Jagger, watching via video teleconference, suggested that it be tidied up just a bit.
"But it's really cool. It shows you the work ethic of a band and what it takes to have a 50-year career span," he says.
While much of the exhibit focuses on the group's music, it also offers an inside look at what it takes to make a Rolling Stones show. There is, for example, a scale-model diorama of the group's "Steel Wheels" stage, which reveals how massive the set really was, and architectural plans for other stage sets.
"And, again, Mick Jagger is very involved in every nuance of their stage set," he says. Jagger worked both sides of the term "show business … which is incredible. A lot of acts don't do that."
The show also delves into the Stones' influence in fashion, noting that Jagger has been "really a fashion icon from back in the day. No one did that."
There's original artwork by Andy Warhol and John Pasche, to whom the band attributes its famous tongue-and-lips logo, and the original Ebony magazine advertisement that became the basis for the cover of "Some Girls," both offering a metric of the group's artistic influence.
Steck, himself an avid fan, calls the exhibition "nirvana for Rolling Stones fans."
"It's definitely a lot more than just a stale walk-through, looking at things behind glass," he says.
Contact John Przybys at reviewjournal.com or 702-383-0280. Follow @JJPrzybys on Twitter.