Pitbull to open charter school in Las Vegas — EXCLUSIVE
September 4, 2015 - 2:59 pm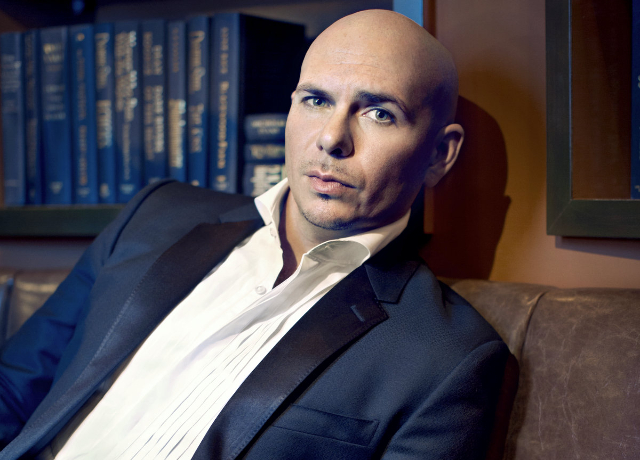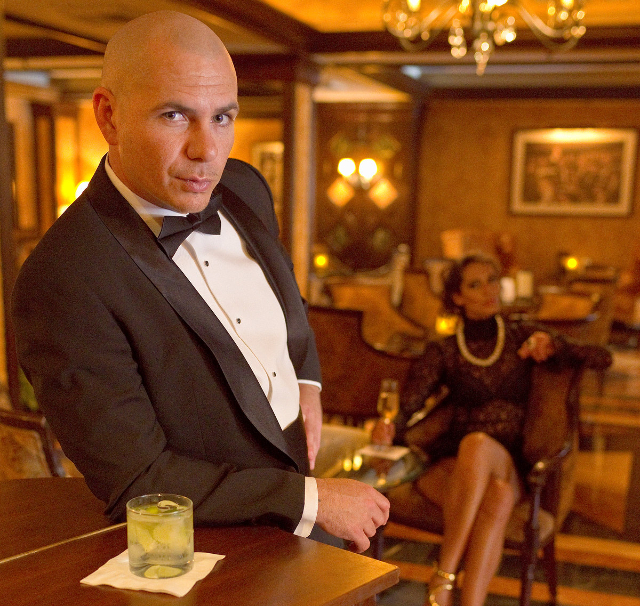 Later this month, Pitbull is slated to kick off his Las Vegas residency at the Axis at Planet Hollywood, a seven-show run that will play through Oct. 7 (9/23, 9/25, 9/26, 9/30, 10/2, 10/3, 10/7). While his time here will be short, if all goes according to plan, he'll be leaving a mark on Las Vegas long after he leaves.
In an interview earlier with the Review-Journal — which you can read in its entirety next week — the rapper talked about his plans to expand the efforts of SLAM (Sports & Leadership Academy), the Miami-based charter he helped launch in 2013, by opening up a new campus here in Las Vegas in 2017.
"Man, to me, I think that's what this whole journey's about — you know, to be able to grab a young mind and teach it how to focus, believe in himself, work hard, envision and achieve," the rapper, whose legal name is Christian Perez, told us earlier today. "I mean, there's no price to that.
"So to be able to see these kids, I see me in these kids," he continued. "And a lot of these kids, I can look at them and know their story without having to even, I would say, have a conversation. So it's … I wouldn't even use the word 'empowering' … It's something that I can't even describe in words, to be honest with you."
The Las Vegas campus will mirror the Miami flagship, with classes being offered to students grade six through twelve. Like its East Coast counterpart, SLAM Las Vegas will offer a curriculum that focuses on sports-related majors, in addition to offering core classes. The emphasis on sports, he says, gives kids a firm foundation to build on, teaching them fundamental skills they can apply elsewhere in their lives.
"Everybody knows that kids love — we all love sports," he explained. "But the beautiful thing about sports is, you've gotta understand, it teaches general principles, as far as teamwork, punctuality, reliability and to be resourceful. So when you're able to teach these kids around that and use those general principals and apply to anything they've got going on — you've gotta see these kids and what they've got … it's phenomenal."
As to what motivated him to get involved with establishing a school in the first place, he credits his own experiences growing up, combined with a high school teacher who impacted him greatly, to the point that her influence essentially helped set the course for the life, as providing the inspiration.
"Hope Martinez was somebody that changed my life and believed in me when I would say… not that nobody believed in me — my mom always believed in me — but she was the one that seen the musical talent and said, 'Hey, you need to go to this video shoot, and that's basically how this all started," he recalled. "So she was, I would say, one of the first real visionaries in my life.
"I've gone to…in my life, I've done about 30 schools," he added. "So growing up, touring schools in the public school systems, all I said was, when I sat down with my partner, and I said, 'Hey, we need to make school exciting again, sexy again, where the kids…the kids get sick, they still want to go school. You know, they're not looking for a cop out. How do we do that?' Now he's had an amazing system. All we did was took his system and just remixed it a little bit. That's all we did, as far as taking the curriculum and making it around sports."
Educational reform can obviously be a polarizing topic. When NPR did a piece on Pitbull's efforts in Miami, for instance, the comment section was filled with readers voicing an array of opposition, from taking the rapper to task for the perceived misogyny of his lyrics and how that taints his involvement to accusations that he's being opportunistic and doing this merely for the sake of publicity. Whatever the case, the performer clearly has the kids in mind.
"You know, the more kids that we can touch," he said, "and let them know, 'Hey, I was you — I am you — and look what we've achieved by believing in ourselves.' And using our stories as strength and not as, I would say, victimizing stories … it's something that is, I'll say it again, priceless."
Read more from Dave Herrera at bestoflasvegas.com. Contact Dave at dherrera@reviewjournal.com.
Like RJ Neon on Facebook: