Pop legend Prince, 57, dies at Minnesota home
April 21, 2016 - 12:25 pm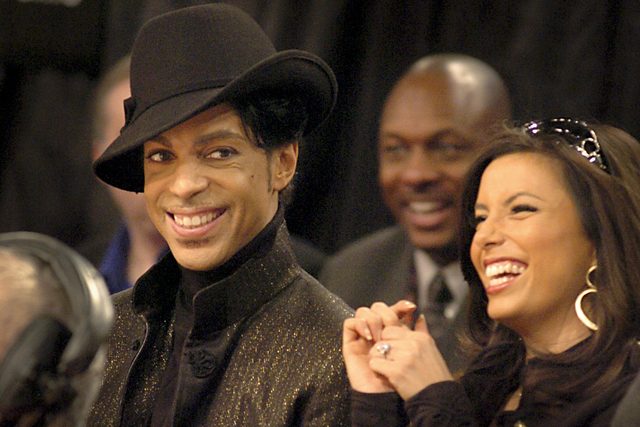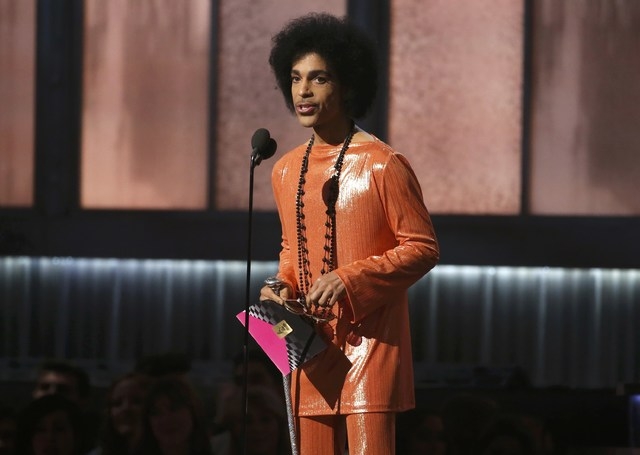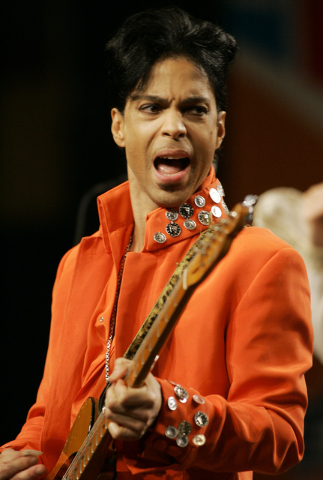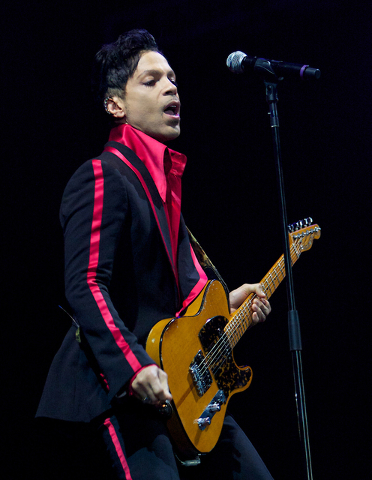 CHANHASSEN, Minn. — Pop music superstar Prince has been found dead at his home in suburban Minneapolis.
His publicist, Yvette Noel-Schure, told The Associated Press the music icon was found dead at his home Thursday in Chanhassen.
Prince was unresponsive in an elevator when he was found by sheriff's deputies who had been called to his suburban Minneapolis compound, a Minnesota sheriff said.
Carver County Sheriff Jim Olson said deputies responded to a medical call about 9:43 a.m. Medical personnel tried CPR, but couldn't revive the 57-year-old Prince, who was pronounced dead at 10:07 a.m.
The sheriff's brief statement said the death was under investigation and provided no other details.
The singer, songwriter, arranger and instrumentalist was widely acclaimed as one of the most inventive musicians of his era, drawing upon influences ranging from James Brown to the Beatles to Jimi Hendrix. His hits included "Little Red Corvette," "Let's Go Crazy" and "When Doves Cry."
The Minneapolis native broke through in the late 1970s with the hits "Wanna Be Your Lover" and soared over the following decade with such albums as "1999" and "Purple Rain."
#BREAKING Prince DEAD at 57.https://t.co/deNswWDtPp

— TMZ (@TMZ) April 21, 2016
Prince last performed in Las Vegas in a two-night stand at the Hard Rock Hotel in April 2013. But he seemed to have a fondness for Las Vegas, which led to a groundbreaking Rio residency from November 2006 through April 2007.
The late-evening weekend shows thought outside the box of the concise, production-heavy showcase of hits which have since come to define a Las Vegas residency. Prince rechristened the former Club Rio as 3121, the name of his most recent album at the time, stripped the Rio's stage to its back wall and charged only $31.21 for tickets.
"Vegas has become what it's become. It's a showplace. So, an event has to be rehearsed," Prince told the Review-Journal two years earlier, in 2004. "I understand that. But when the Rat Pack was up there, you didn't know what was gonna happen."
Fans usually waited until about midnight, but were rewarded with free-form sets which ran for more than two hours. The show often continued in the adjacent restaurant which was included in his lease and renamed 3121 Jazz Cuisine.
"Can you stay up till 5 in the mornin'? Hmph. We'll see about that," he taunted in one show. "After the show, we're goin' in the restaurant and I'm gonna groove some more. Ya'll can go home if you want," he would tease.
Before Prince's cryptic symbol went up on one of the Rio's hotel towers, he already had displayed a tendency for Las Vegas club shows over arena concerts (which he also did at least once in the MGM Grand Garden, in 1997).
On Memorial Day weekend of 2006, he took over the freestanding Empire Ballroom on the Strip (now the Tommy Wind Theater) and printed tickets for the two shows from a table in the parking lot.
In May of 1999, Prince played the Studio 54 club at the MGM Grand Hotel with one of his mentors, Larry Graham and Graham Central Station.
The previous New Year's weekend, the early internet helped spread the word that "The Artist," as he was known then, was a safe bet to join what were officially billed as performances by Graham and "Purple Rain" movie rivals The Time. But as soon as Graham was onstage, Prince was cheering him from the soundboard and runnin onstage to join in and jam.
The title song from "1999" includes one of the most widely quoted refrains of popular culture: "Tonight I'm gonna party like it's 1999."
Prince was hospitalized with the flu for a short time Friday in an Illinois hospital following an emergency plane landing. He was returning to his home after performing in Atlanta.
This is a developing story. Check back for updates.
RELATED
That story about Prince and pancakes sticks around
Where to listen to Prince music today
Idea by 'Doctor' landed Prince in jail