Psycho Las Vegas overwhelms — in a good way
August 22, 2017 - 11:42 am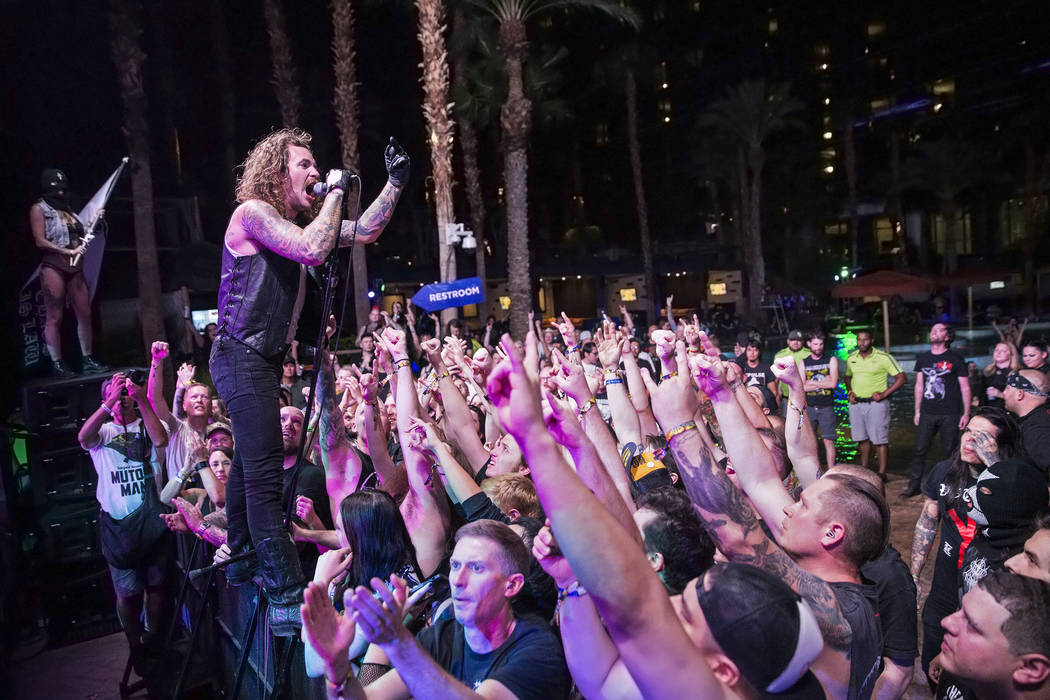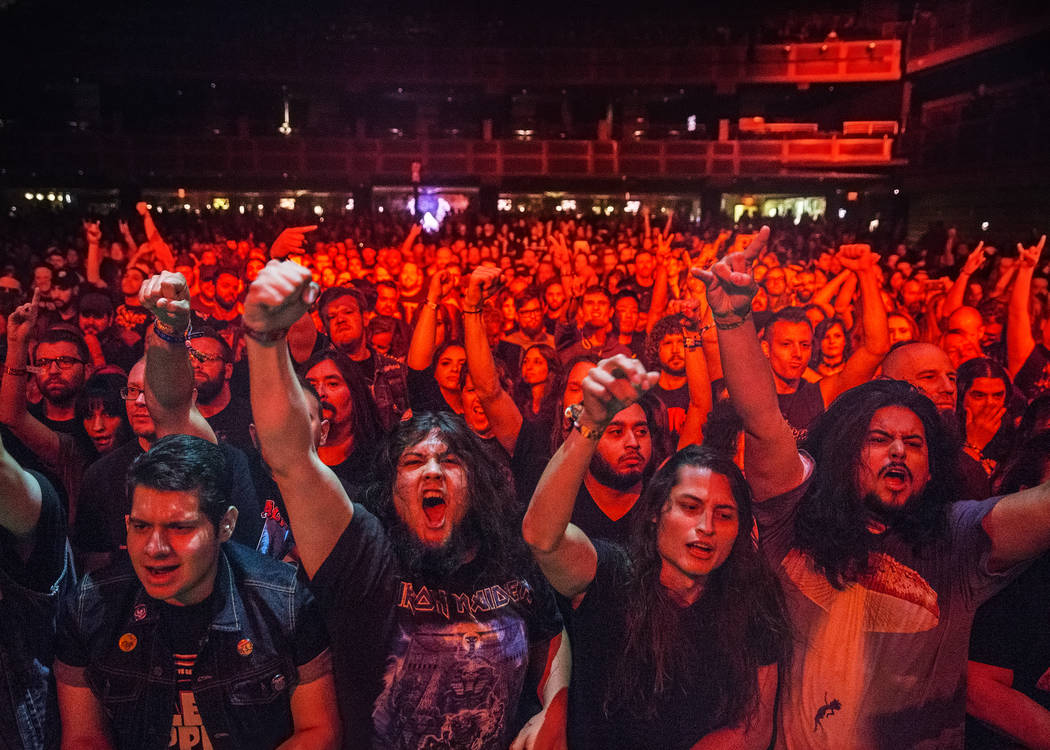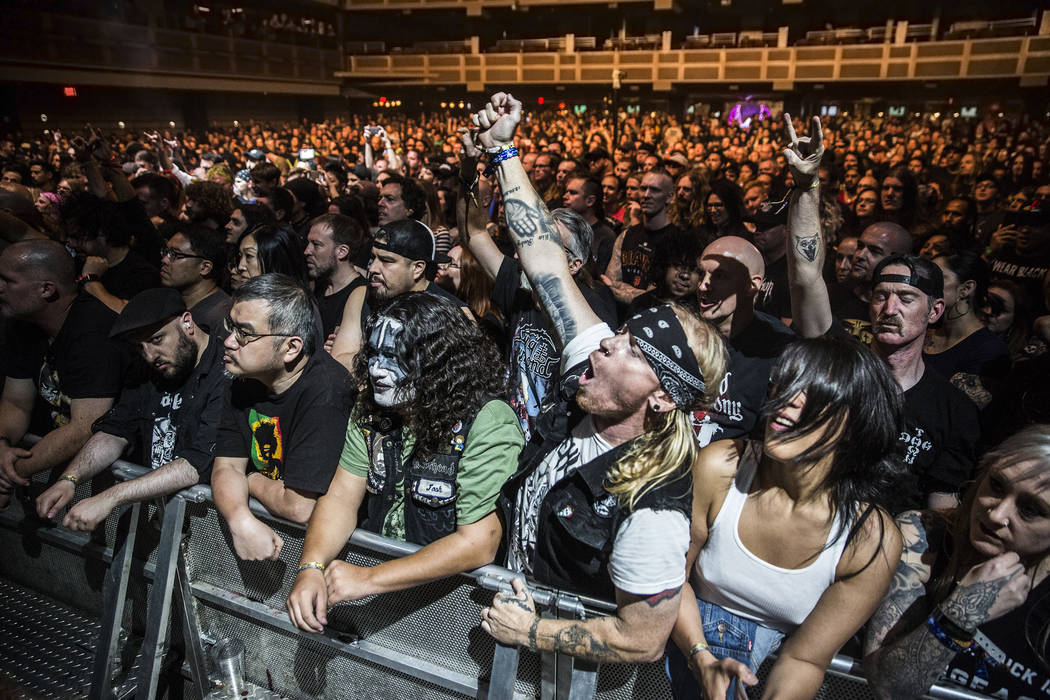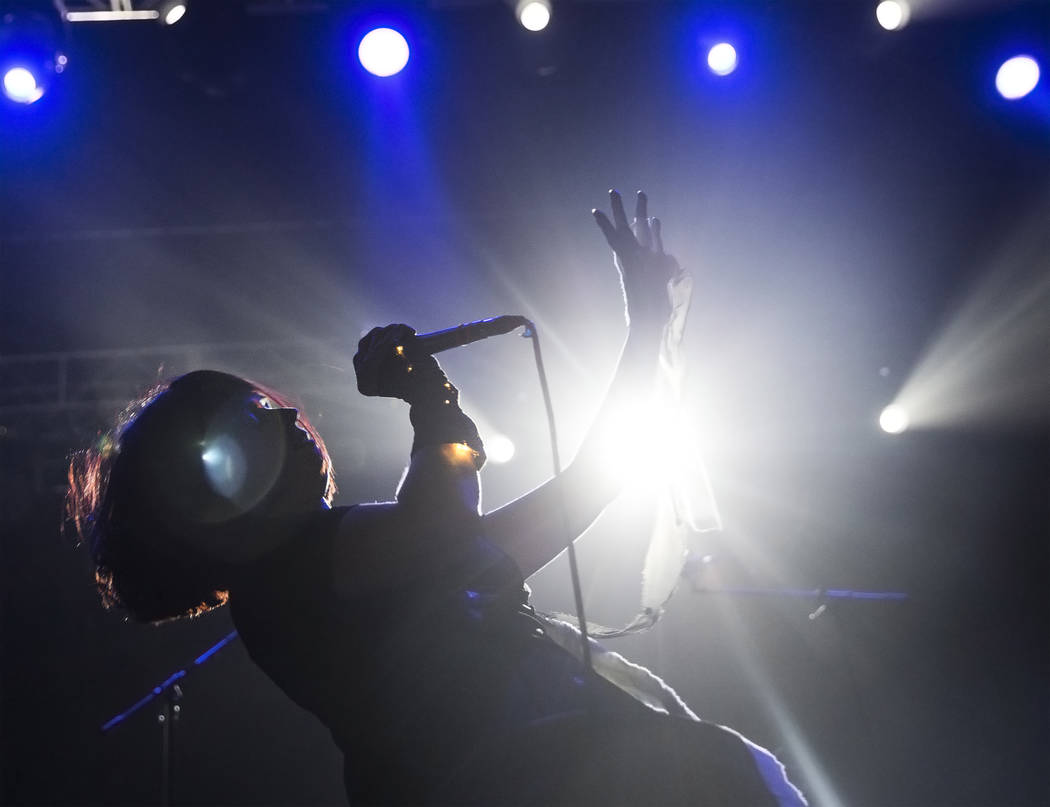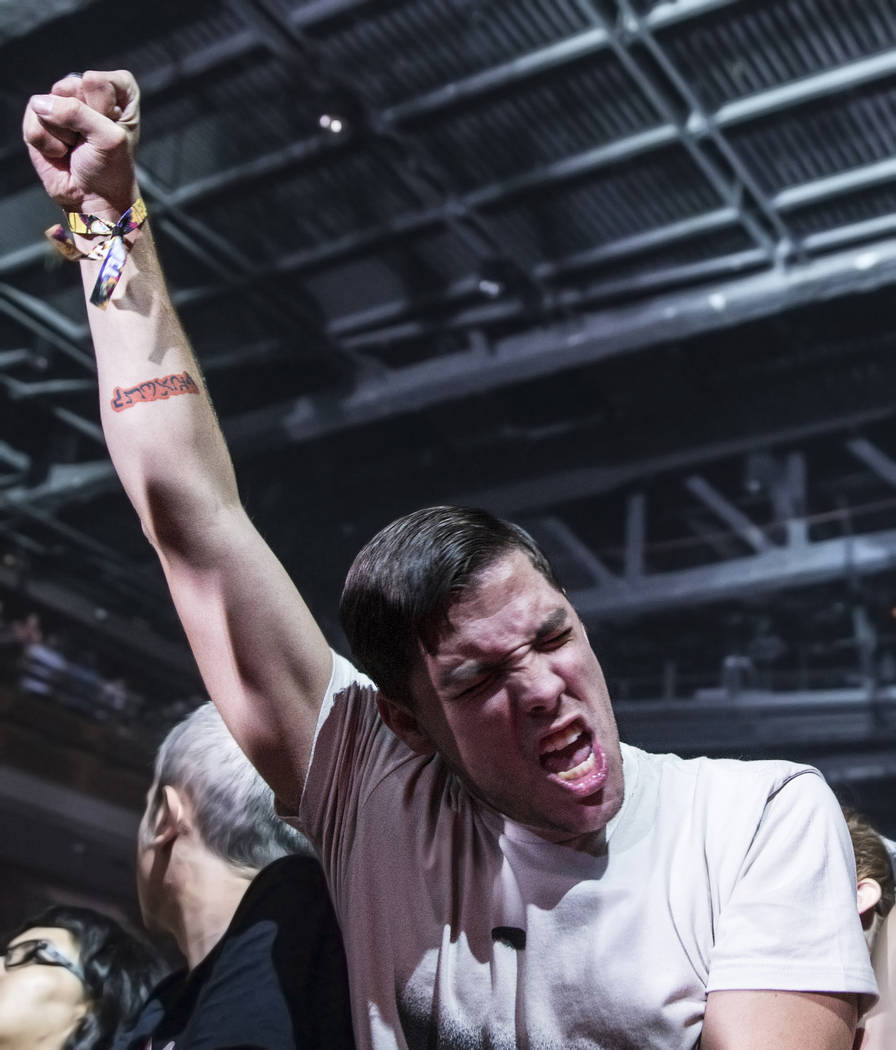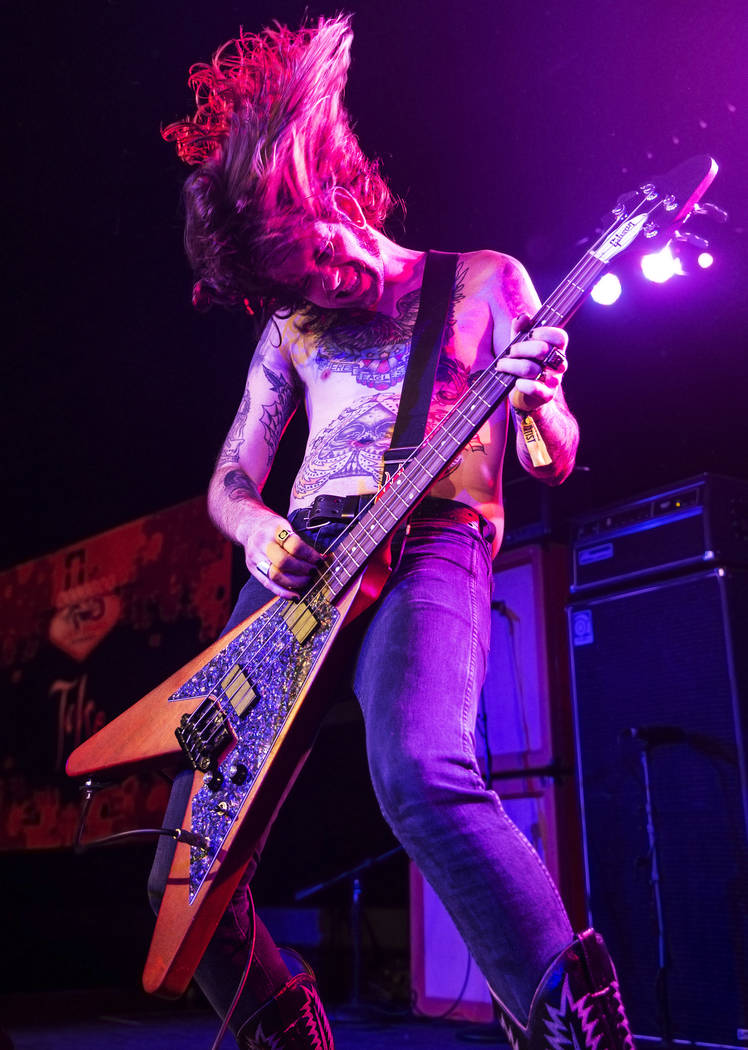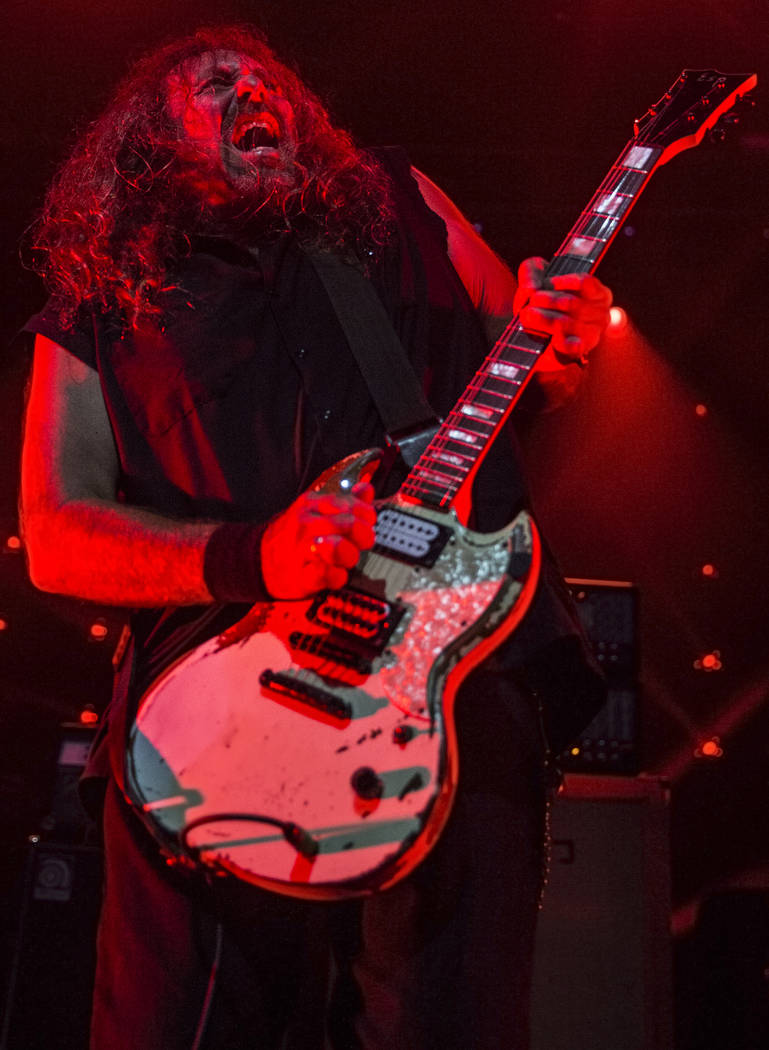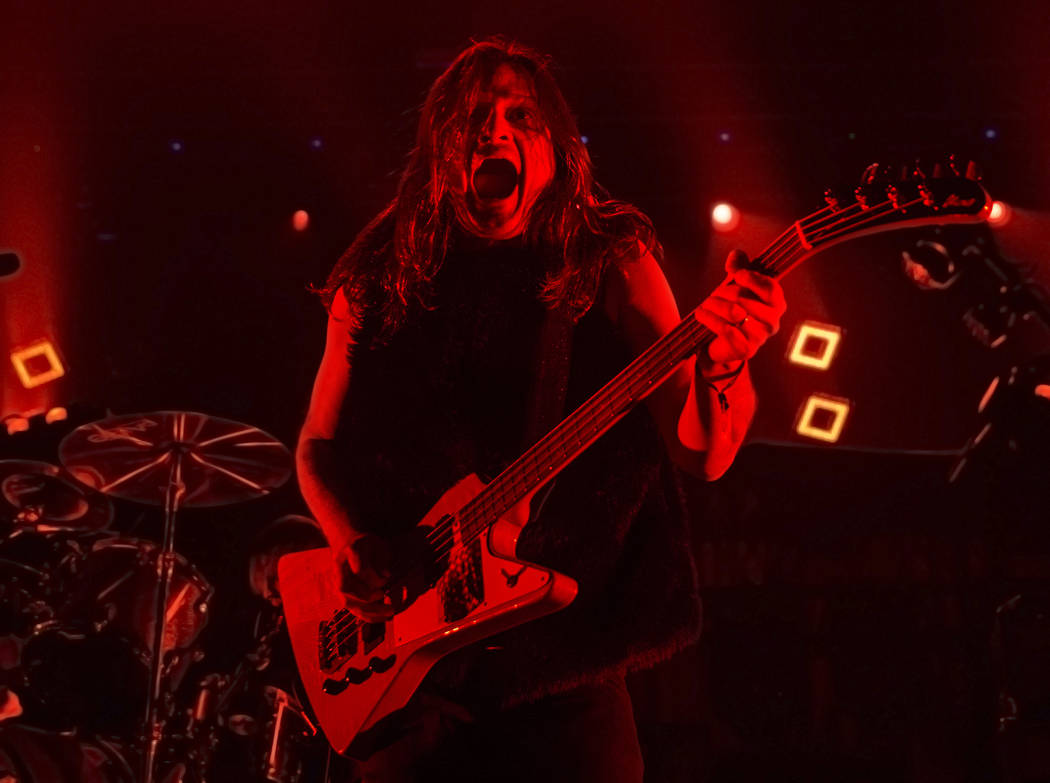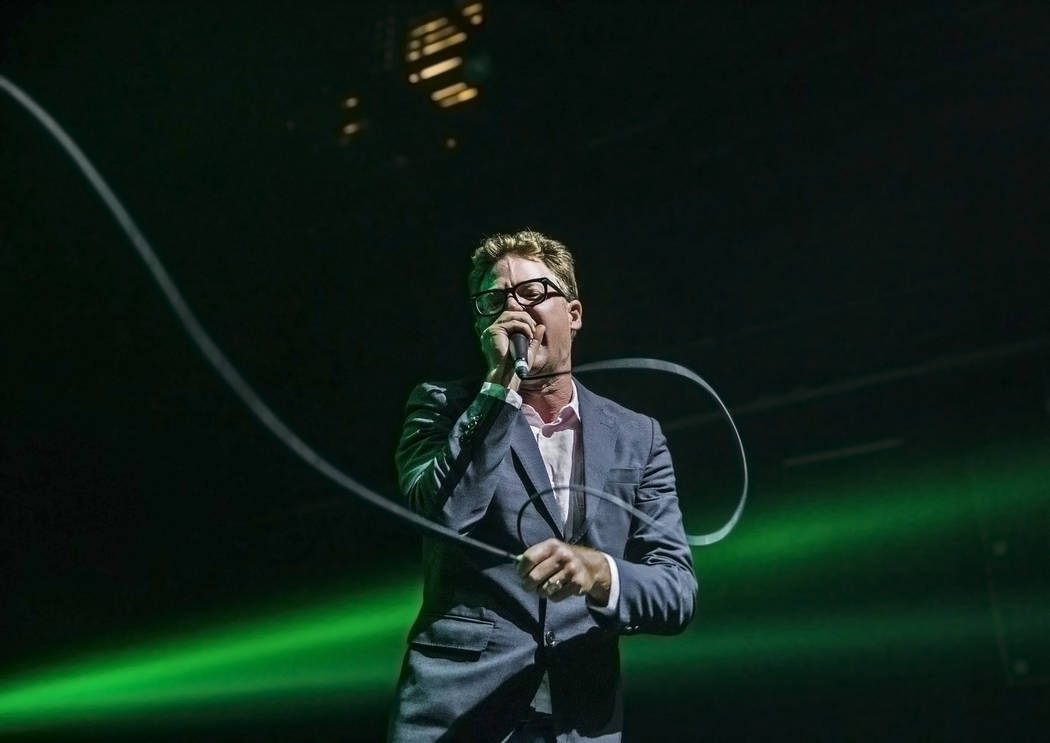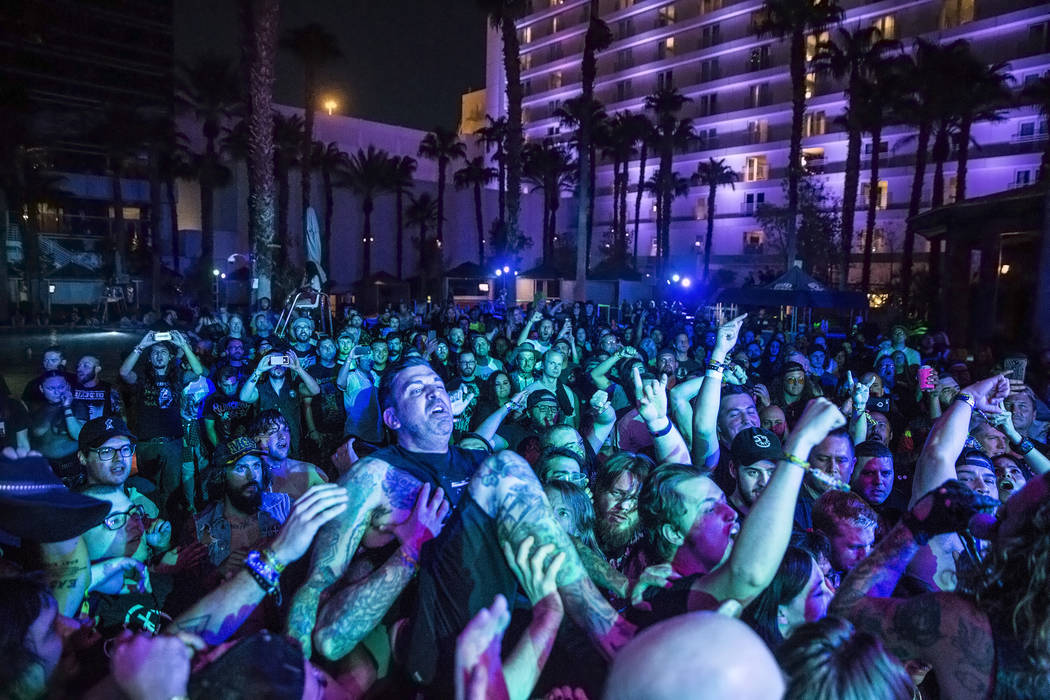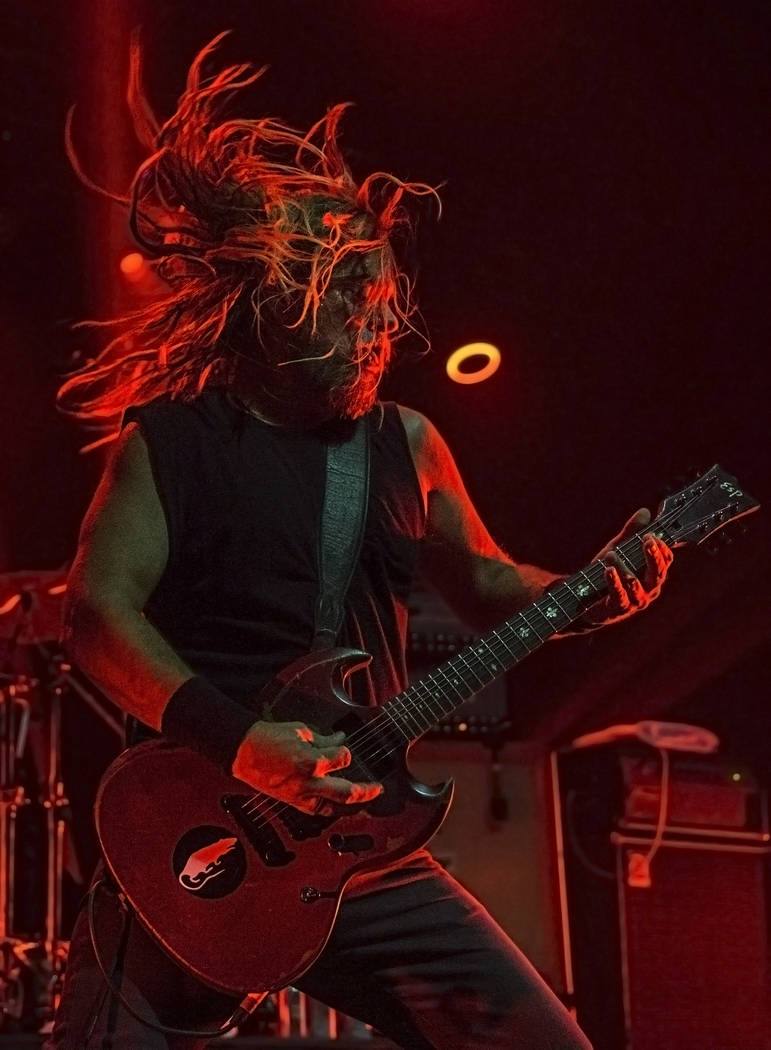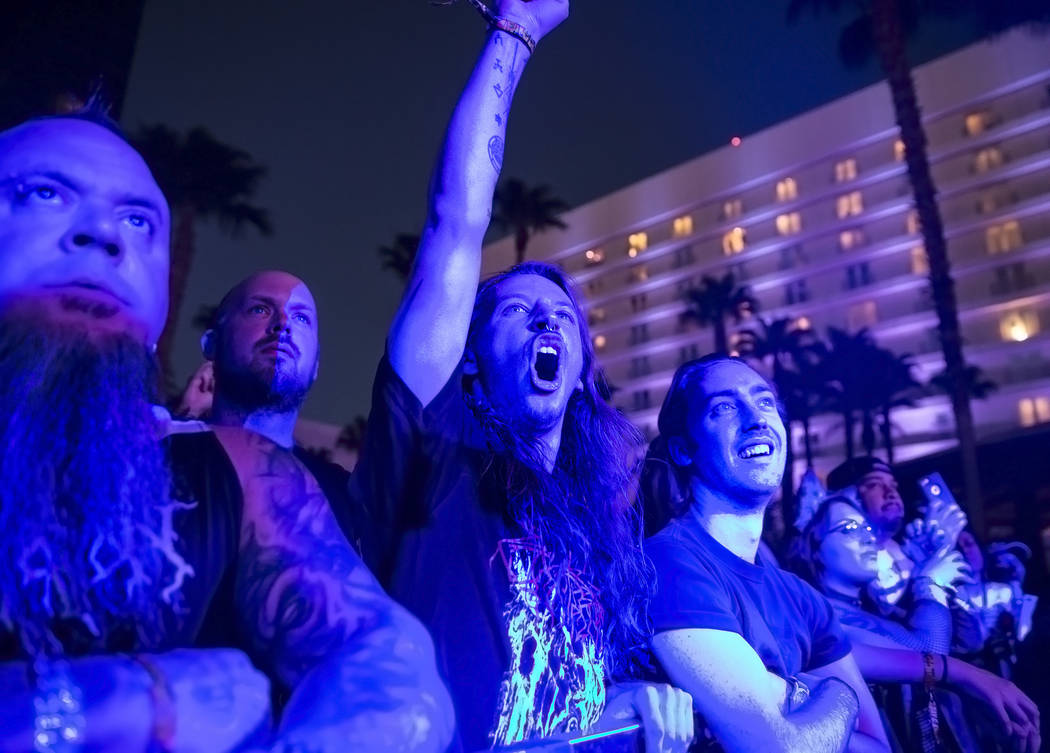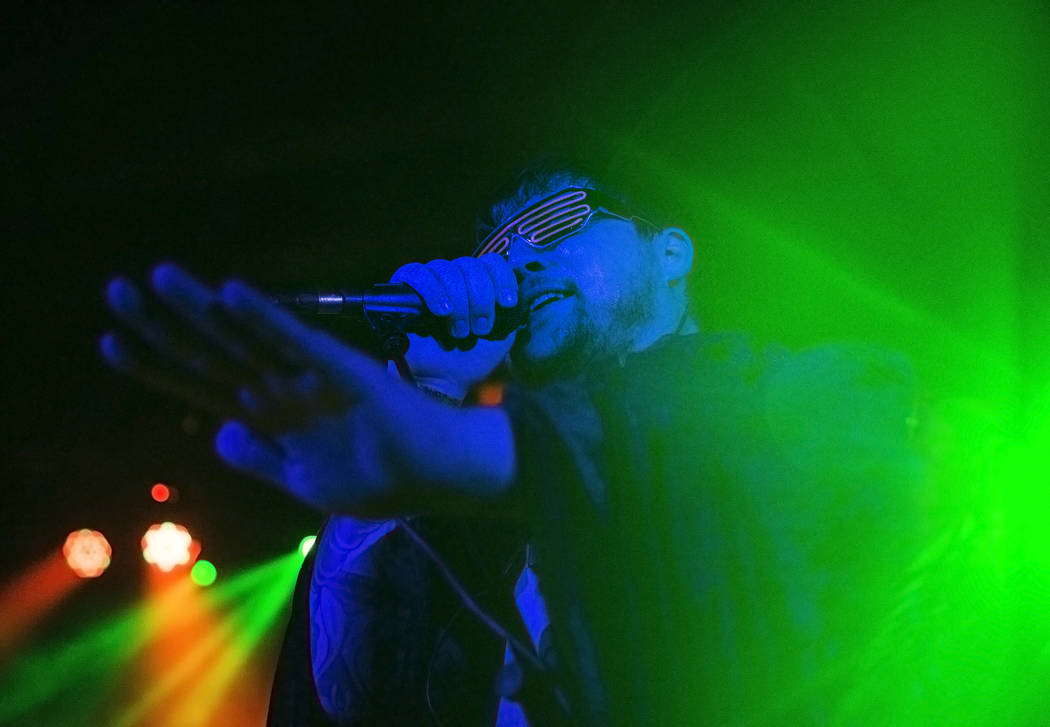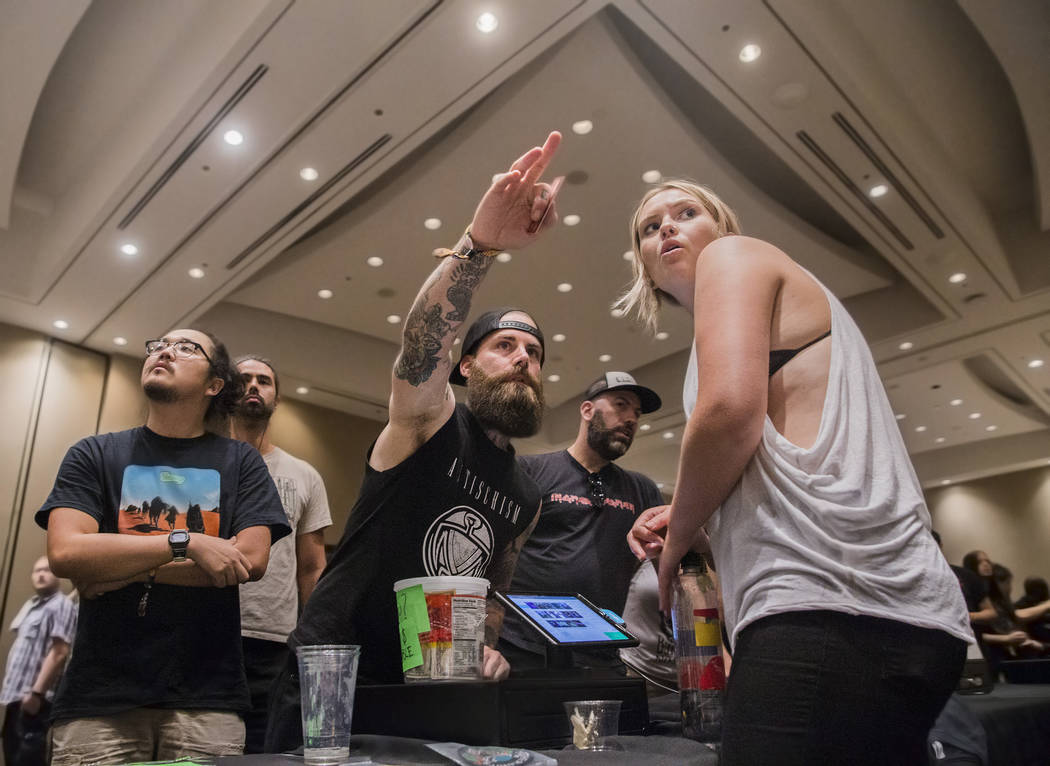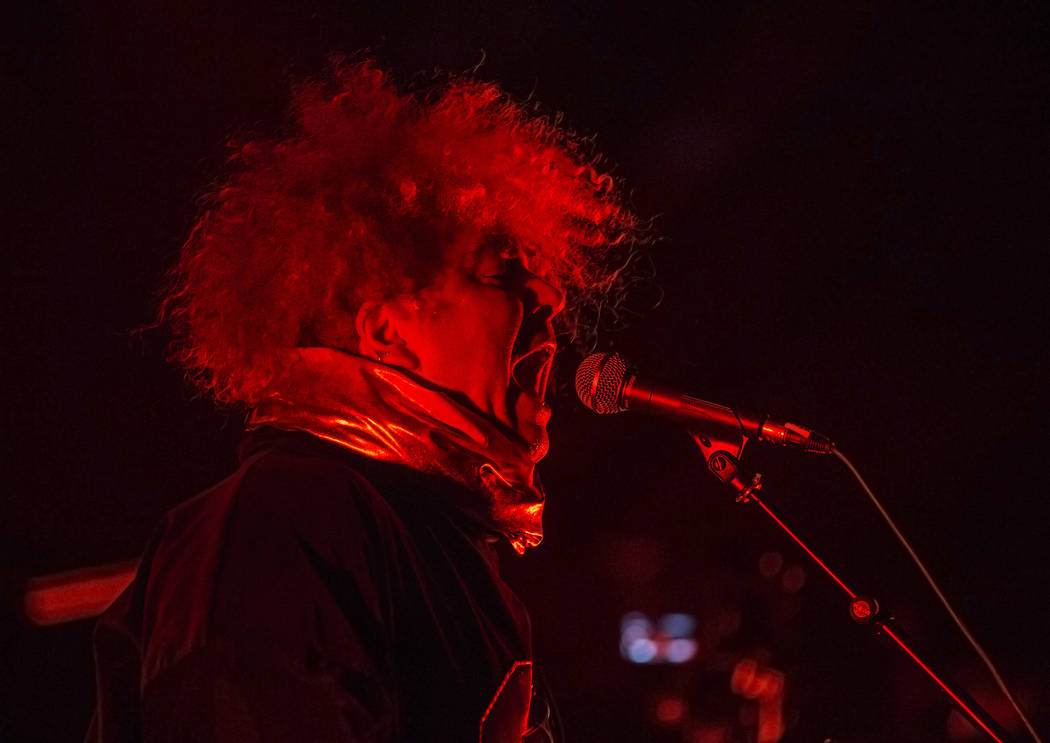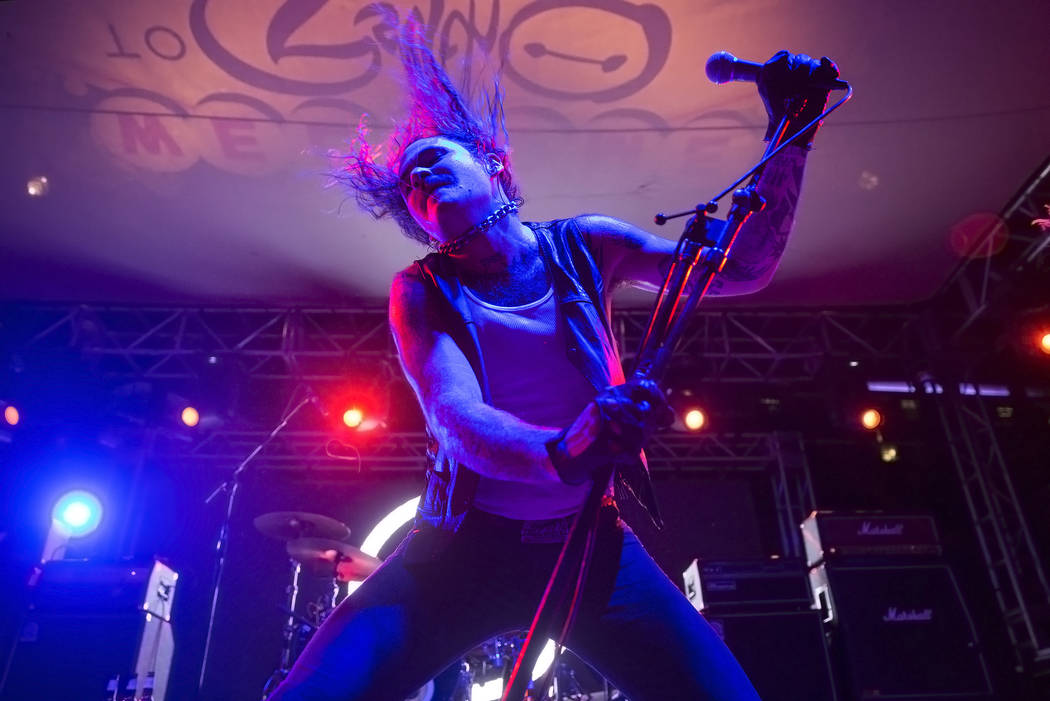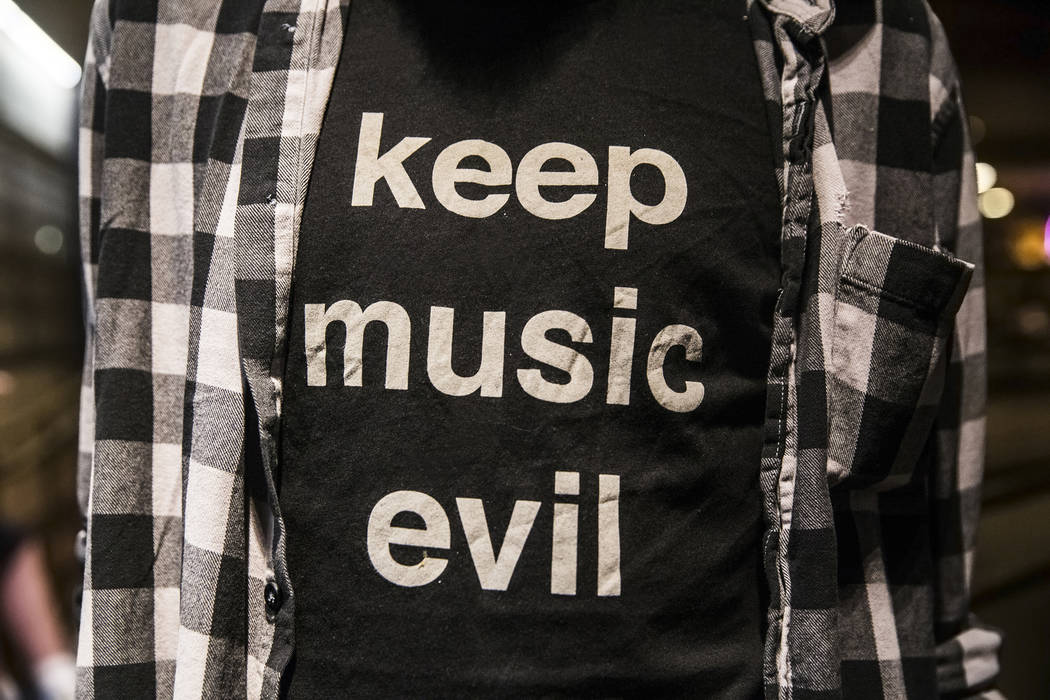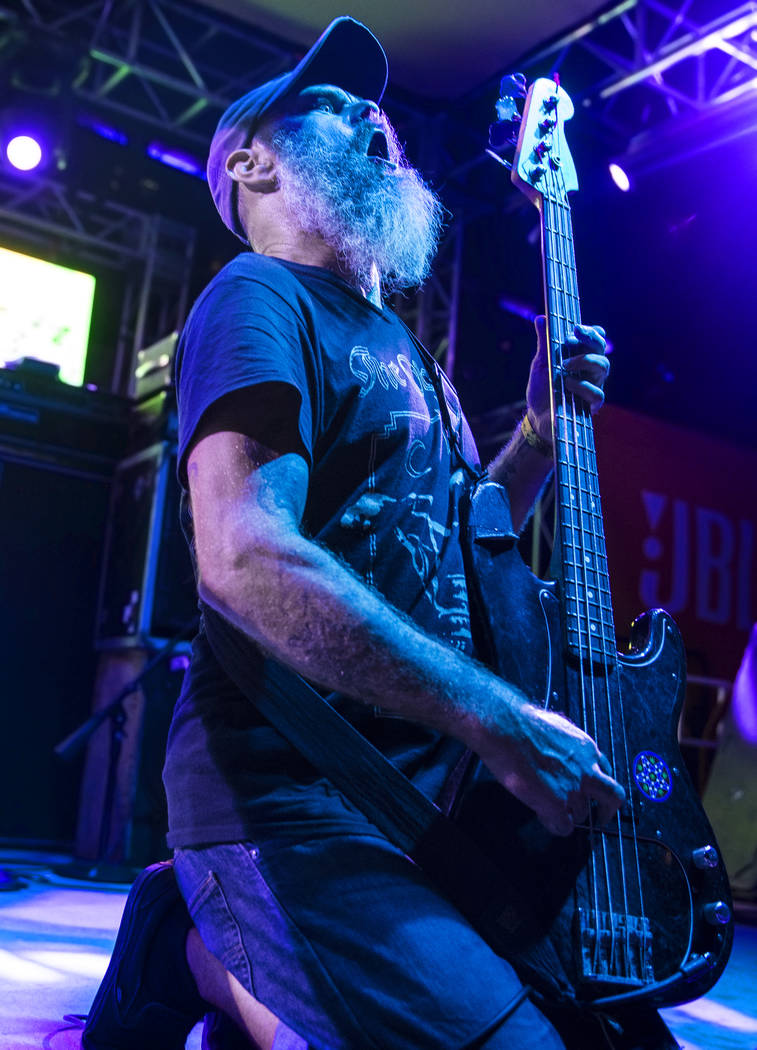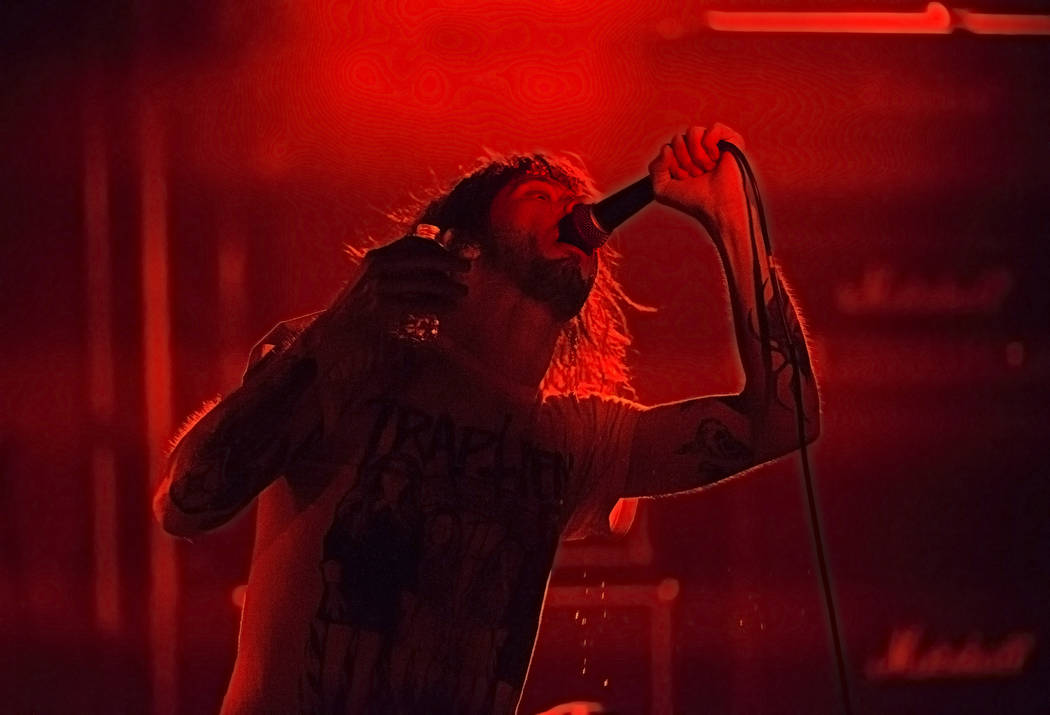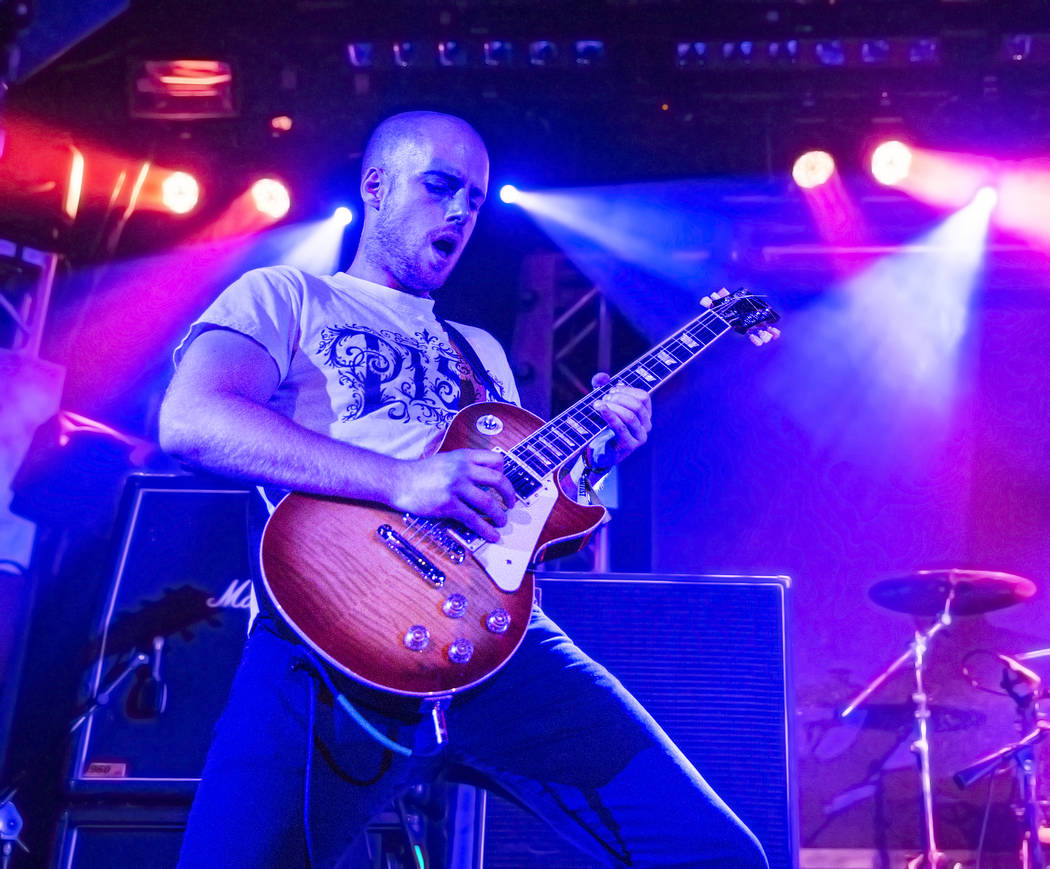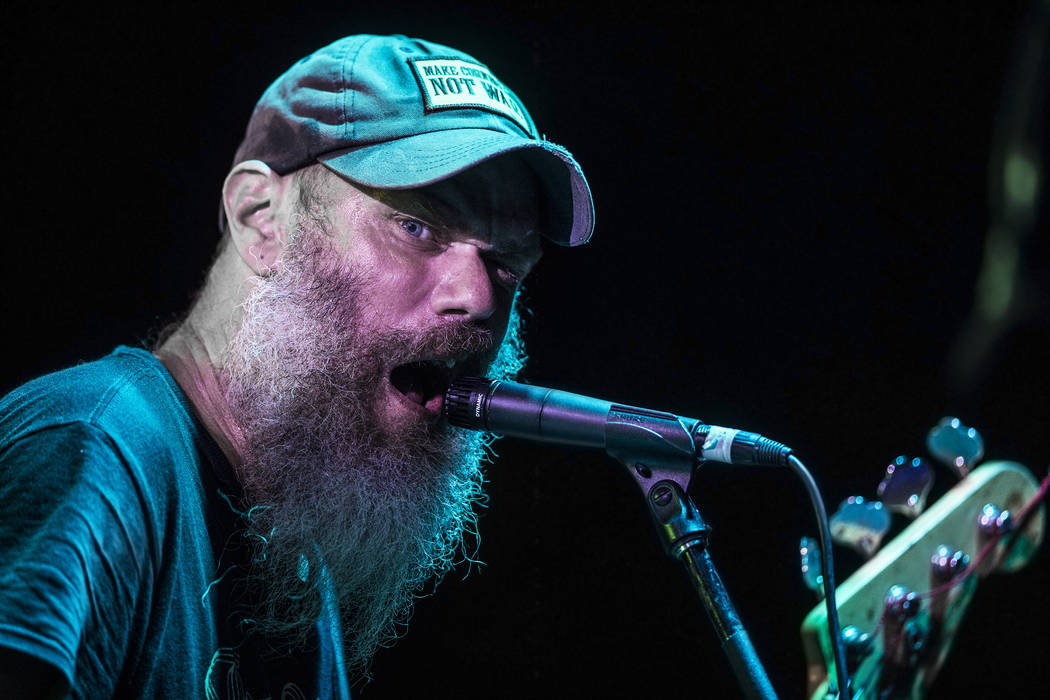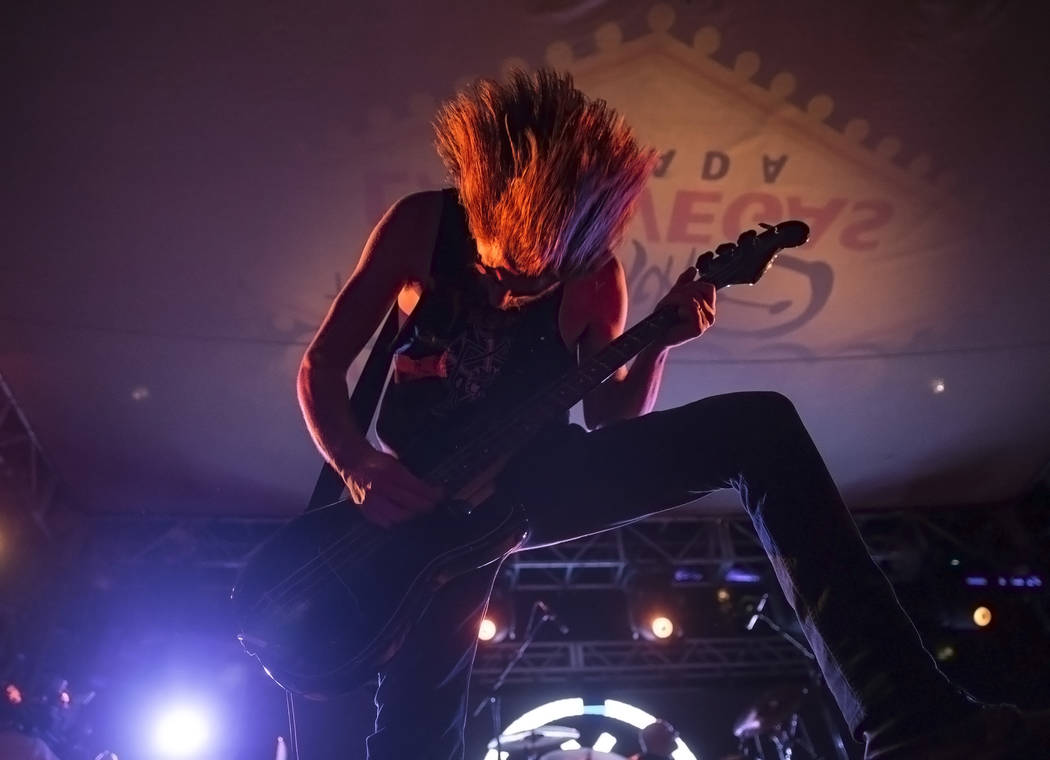 For three days, little was said from the stage, so much volume countered by so much silence.
Few artists bothered to utter much of anything between songs at Psycho Las Vegas this past weekend, where close to 80 acts swarmed three stages at the Hard Rock Hotel as thousands of fans painted the property black in dark concert T-shirts.
There was good reason for as much: Ears needed a break.
If there was a unifying element among the broad swath of sounds here, which ranged from African jazz on Friday to British death metal on Saturday, it was sonic excess and immersion, music predicated upon a certain rigorousness from performer and listener alike.
For the most part, this was music meant to overwhelm — and that this festival did.
Here are but a few notable performances from Psycho Vegas 2017:
From Norway, with love … of beer and black metal
It's the kind triumphant, blood-stirring sound that makes you want to mount an armored steed and gallop off to the battlefield — or, you know, perhaps the nearest liquor store. "Are you ready for war?" asked Abbath Doom Occulata (friends just call him Abbath) from The Joint stage Sunday afternoon. "OK, you got it." And with that, the refrigerator-sized Norwegian with the disgruntled-gargoyle voice got back to business: leading his band in black metal at its most locomotive. Now, straight-up black metal bands are a rarity on the Psycho main stage, but like death metallers Carcass, who played The Joint on Saturday, the first of their kind to do so, Abbath fit in here by being one of the few acts of this ilk to emphasize groove and head-bobbing riffs as much as blast beats and terminal velocity levels. Abbath even did a little hip shake, as if to emphasize as much, before launching into "Ashes of the Damned." It suited his disposition: Plenty of black metallers literally paint frowns on their faces with their corpselike makeup, but even though Abbath did the same, you could still see him smile through it all. Hey, who says you can't head into war with a grin?
Greetings, stoner space dude
That Sleep's Friday night set at The Joint was prefaced by recordings of what sounded like astronauts preparing for takeoff was fitting: these stoner metal space cowboys were about to enter orbit, riffs subbing for rocket boosters as their means of propulsion. And yes, of course, they were accompanied by a bong-wielding cosmonaut, just in case you needed a very, very apt visual representation of what you were about to hear. The band was punishingly loud — singer-bassist Al Cisneros performed in front of a Stonehenge of bass cabinets, five in all, while guitarist Matt Pike was hardly outdone with four stacks of amps — but all that wattage served a purpose: This was music that demanded total engrossment, deliberately paced, often meditative, with vocals frequently suggestive of Gregorian chants. As such, the overwhelming volume levels created this cocoon of sound that often conjured the feeling of near-hypnosis. Sleep, the bedtime act, is a state of altered consciousness. Sleep, the band, is much the same.
Getting away with Murder
He bit down on the business-end of his microphone hard, clenching the thing in his teeth like a mouthguard when you're about to get some electric currents passed through the brain. Spencer Moody continued to shout out his words anyway, his lyrics becoming a blur. The same could be said of the Murder City Devils frontman himself at The Joint on Sunday, his songs and movements equally kinetic and unflagging. The Devils favor a kind of punk rock Americana — in sentiment more than sound — born of dive bars and truck stops, with hearts and livers equally weary and abused. Moody frequently sang of sailors, truckers and other vagabonds, equating them all to the life of a rock-and-roller, the longing in his emotive howl often enhanced by whirring organ lines. On Sunday, Moody clambered atop the outstretched arms of the audience before him and lost himself in the crowd on more than one occasion. "You boys sound good," he bellowed in song at one point. "Just like a riot should."
All that (Ethiopian) jazz
It was an hour of intense sparring, albeit with musical instruments in place of clenched fists — though the former often packed the punch of the latter. Psycho Vegas' deepest grooves — deep as the furthest recesses of the mind, from which they came — were mined by Ethio-Jazz forebear Mulatu Astatke at The Joint on Friday. While Astatke meted out bright, nimble vibraphone accents atop tempestuous rhythms, various members of his ace band squared off with one another in exchanges heated enough to elevate the room temperature a notch. There was a frenetic back-and-forth between trumpeter and keyboardist, which culminated with the synth player conjuring a squall of sound suggestive of a stand-up arcade game short-circuiting loudly. And then there was a battle royal between saxophonist and percussionist that had crowd members smiling almost as broadly as the latter musician, whose grin was as omnipresent as his fast-moving hands.
High tension
As the director of any good nail-biter can tell you, sometimes it's what's left off screen, those questions that deliberately go unanswered, that can imbue even seemingly innocuous scenarios with serious tension and suspense. Oakland's Neurosis have made a career out of applying this tack to their creatively and sonically rigorous metal. The long-running band, who hadn't played Vegas in 19 years prior to hitting The Joint on Saturday, meticulously cultivated moments of silence and tranquility, building their lengthy, elaborate songs brick by brick, tendrils of guitars slowly gaining heft, often abetted by an insistent electronic backdrop. And then, in an instant, the band would detonate the calm, exploding to life with voices and guitars roaring in unison. "I do see beauty full of pain," singer-guitarist Scott Kelly howled during "Bending Light," rendering the two indivisible from one another during Neurosis' time on stage.
The lady in white
The contrasts were there to be seen and heard at once: she in white, her bandmates in black; her voice mellifluous and euphonic, floating from her like one might imagine the spirit leaving the body upon death, their turgid, minor-key churn exerting an intense downward pull. But then everything got turned upside down, and this is what defined the yin-and-yang aesthetic of this one-woman black metal project conceived by Danish musician Amalie Bruun (she performs with a backing band live). Bruun opened her set at The Joint on Saturday with a series of arch, melodious vocal incantations while the hooded musicians to her side conjured a doomy lurch. But before long, Bruun was shrieking as if her voice was some caged beast furiously seeking its freedom by clawing its way out of her throat. When Bruun was at her most sinister-sounding, however, her band was often at its most sonorous and stirring — and vice versa. Imagine being bound, gagged and blindfolded in a field of wildflowers: dark and perilous, but not without its beauty. It was kind of like that.
Contact Jason Bracelin at jbracelin@reviewjournal.com or 702-383-0476. Follow @JasonBracelin on Twitter.