Raise a red Solo cup with Toby Keith
August 10, 2012 - 1:25 am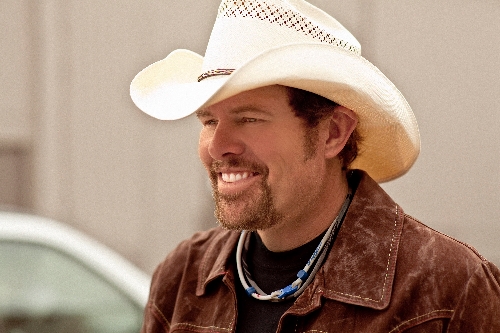 There Toby Keith was in the pressroom at the American Country Music Awards at the MGM Grand this past December, guzzling mescal (his own brand, of course) from a red Solo cup (another of his recent product tie-ins).
Say what you want about the burly, business-savvy country cuss, the dude doesn't put on any airs, no matter the occasion.
On that night, Keith was named "Artist of the Decade" during the show, commemorating a recent upswing in his already outsized career.
Keith's boozy singalong "Red Solo Cup," which will undoubtedly be heard in every frat house every Friday night from now until the end of sound, became his biggest selling song last year, paving the way for his latest single, "I Like Girls Who Drink Beer."
Can a Budweiser sponsorship be far behind?
Contact reporter Jason Bracelin at jbracelin@ reviewjournal.com or 702-383-0476.
Preview
Toby Keith
7 p.m. Saturday
Amphitheatre at Red Rock Resort, 11011 W. Charleston Blvd.
$35-$149 (547-5300)