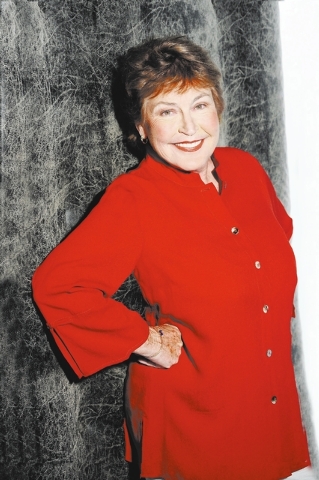 About this time last year, Las Vegas witnessed the return of Helen Reddy. One of the biggest singers of the '70s, she chose to fade away for 20 years instead of beating the oldies circuit to death.
Reddy did "a lot of other stuff," the 73-year-old singer told us last year, including the study of hypnotherapy. But that was not to come back as a Las Vegas stage hypnotist.
"I wouldn't think of bringing somebody up from the audience and hypnotizing them and saying, 'Quack like a duck.' That's not right as far as I'm concerned. I think hypnotism is a very serious business."
The Australian singer returns to The Orleans for an encore this weekend.
When you think of Helen Reddy you think of "I Am Woman." But after that 1972 anthem — which took on cultural significance beyond a standard pop hit — falls a gamut of '70s memories, from the late-night pop-rock TV show "The Midnight Special" to the Disney movie "Pete's Dragon."
"Usually, the only thing that got played on the radio, and especially Top 40, was, pardon the expression, dumb-ass songs," Reddy explained of leaning toward "a lot of obscure album cuts" in her shows now.
"There's so much wonderful music out there and now I've got a chance to do it. I don't have to sing stuff I don't want to sing."
Contact Mike Weatherford at mweatherford@reviewjournal.com or 702-383-0288.
Preview
Helen Reddy
8 p.m. Jan. 24-25
The Orleans, 4500 W. Tropicana Ave.
$44-$66 (702-365-7075)