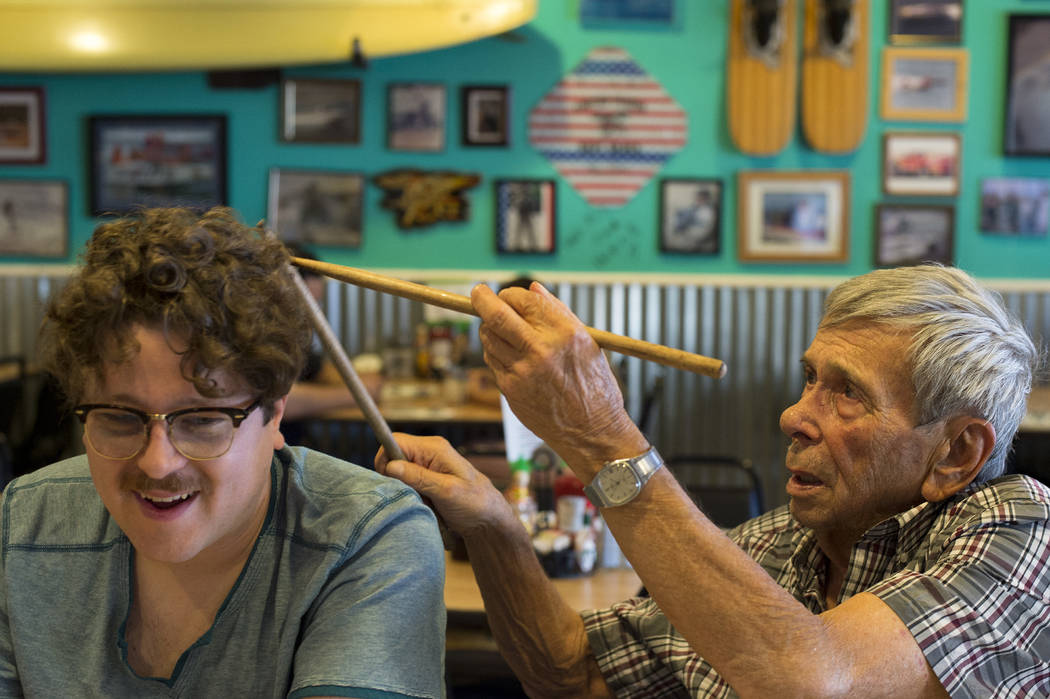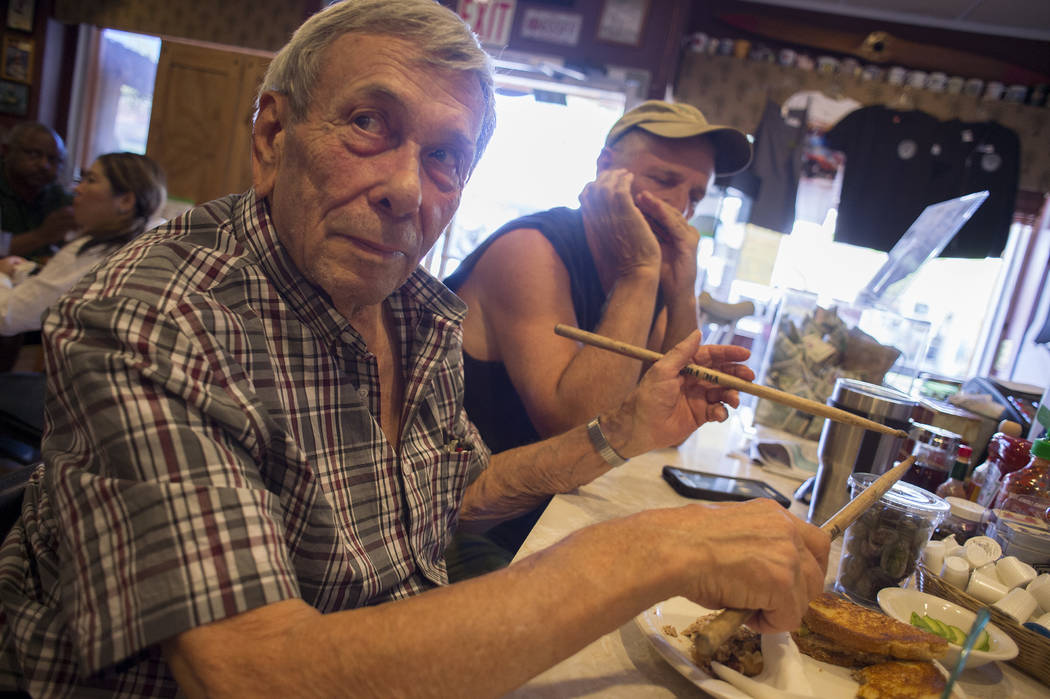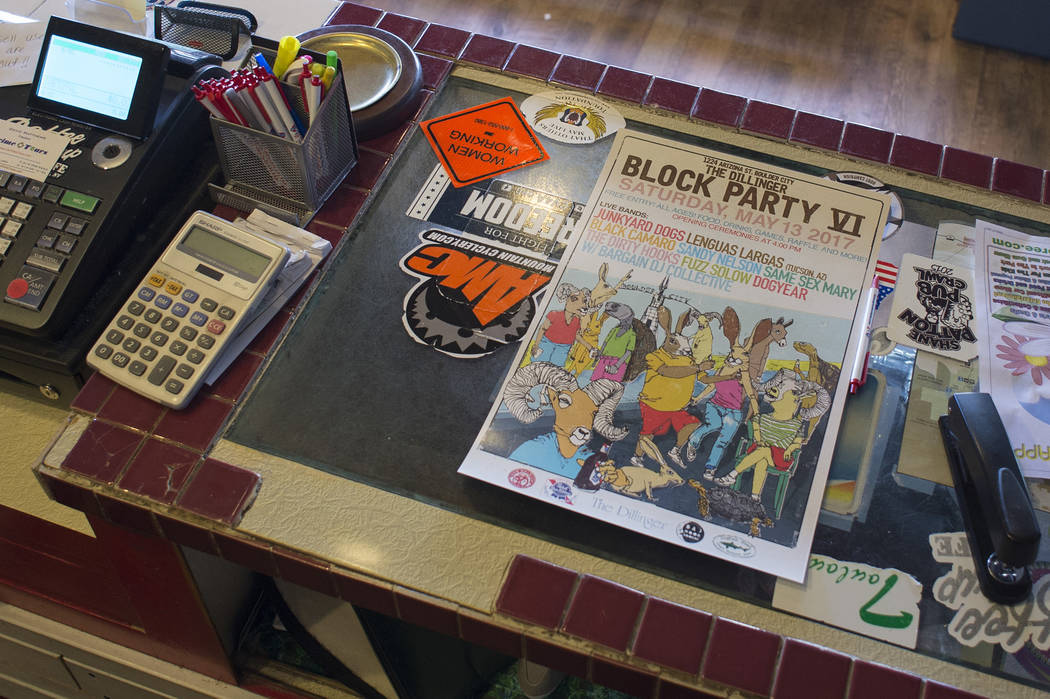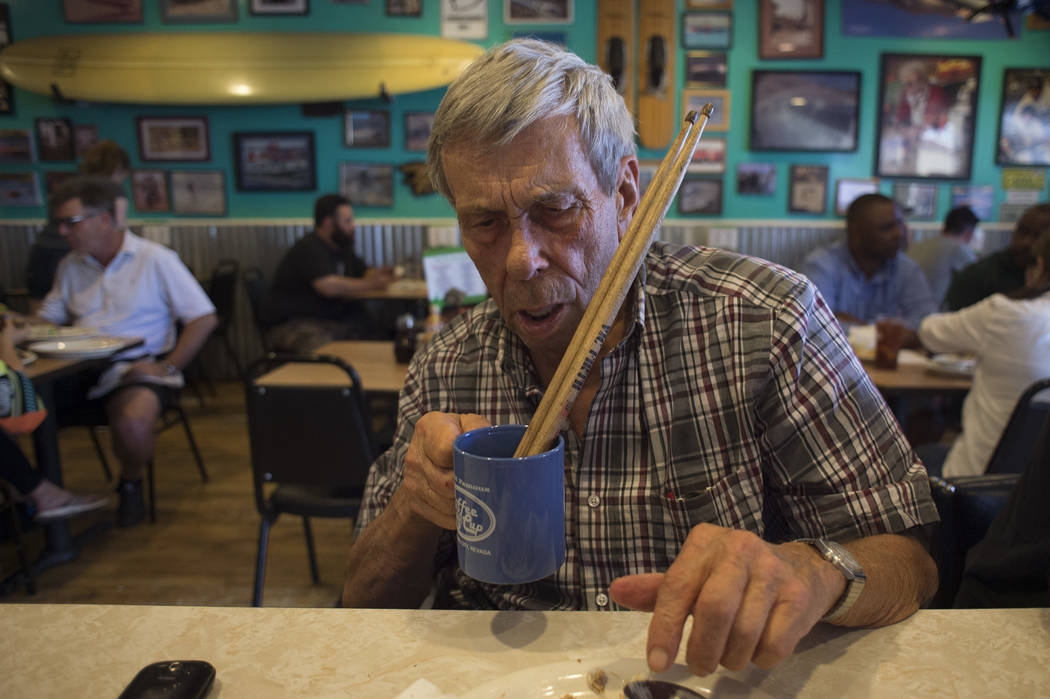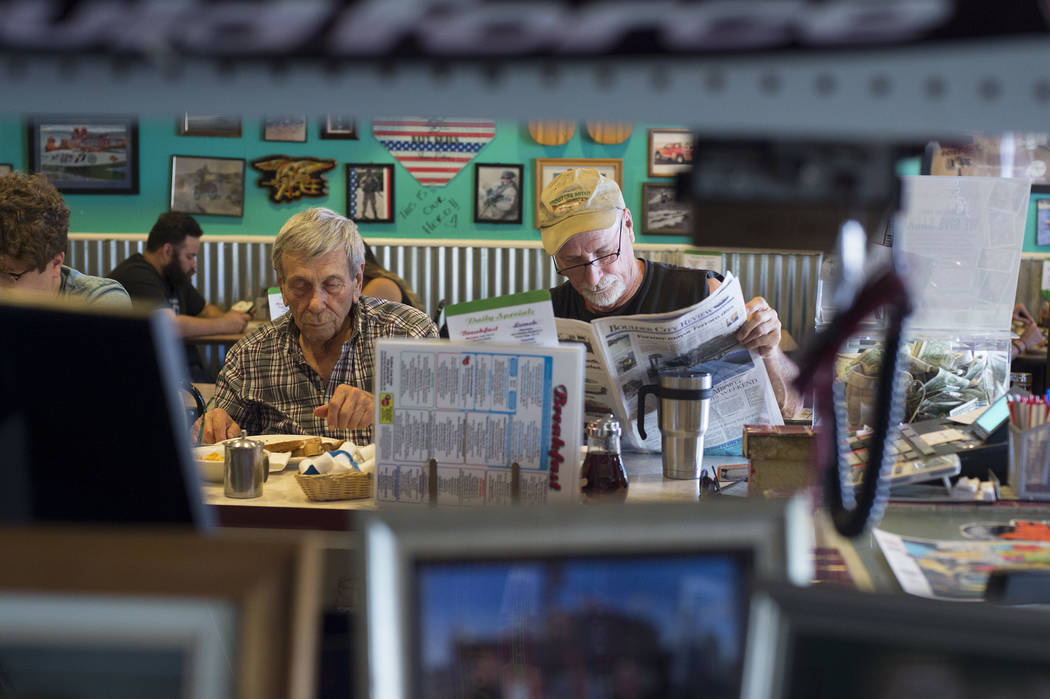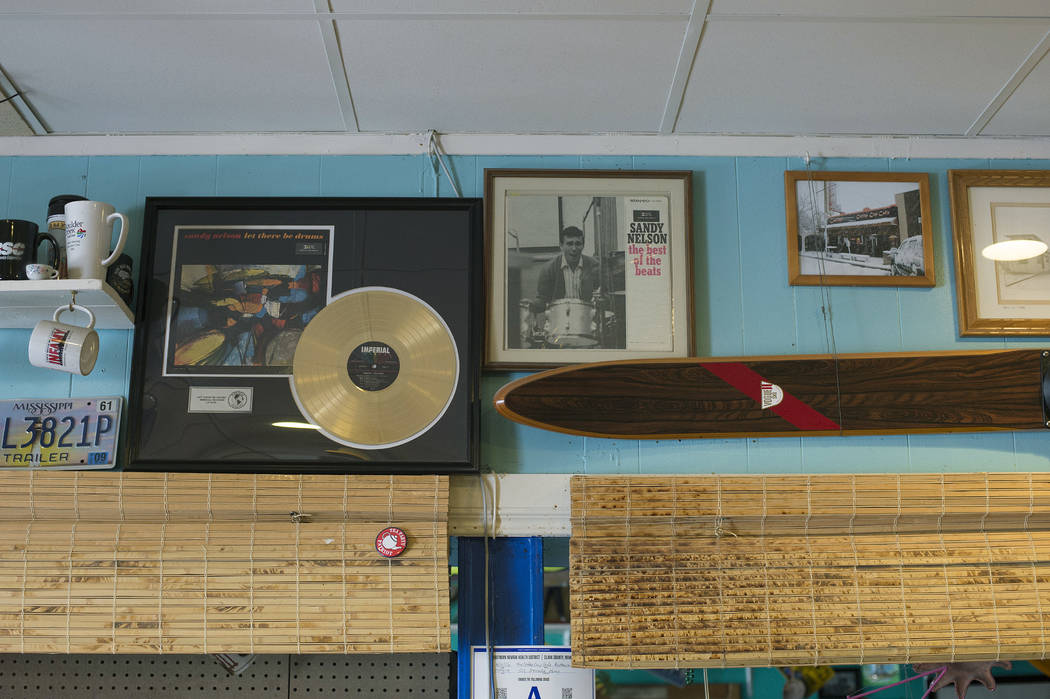 Occasionally using the footrest of the table he's seated at as a kick drum, the 78-year-old in the blue plaid shirt recalls that time he took a teenage Phil Spector for a ride in his "monkey-vomit-green" '49 Chevy.
The year was 1958 or thereabouts.
The man behind the wheel back then was the same as the man before us right now: Sandy Nelson, a cult figure among drum aficionados and devotees of some of the wildest sounds of the '50s, '60s and beyond.
Nelson is one of the only drummers to notch a top-five hit with an instrumental number ("Teen Beat," which peaked at No. 4 in 1959 and sold over a million copies).
Two successive tunes, "Let There Be Drums" and "Drums Are My Beat," also hit the Top 40.
'Phil was obnoxious'
Nelson's collaborated with so many big names over the years — Gene Vincent, Glen Campbell, Leon Russell, The Ventures, to name a few — releasing over 30 albums and innumerable singles during that span. He played a wine bottle on The Argyles' smash "Alley-Oop," which topped the charts in 1960, kept time on Kathy Young and The Innocents' hit "A Thousand Stars" and manned the kit on The Teddy Bears' "To Know Him Is To Love Him," which brings us back to Spector: The Teddy Bears were the first vocal group he worked with as a producer.
Nelson got Spector's phone number from future Beach Boy Bruce Johnston, whom Nelson played with in a group called The Renegades. Johnson had scored Spector's digits while networking at a party in L.A.
Nelson recruited Spector as a guitarist, taking him on a job to Hemet, California, which was all farmland back then.
"All the way down through these farm areas, Phil sounded like Sylvester the Cat with a New York accent, 'What dew people dew out hey-ah? There's nuttin' out hey-ah,' " Nelson recalls, sitting outside Boulder City's Coffee Cup diner on a recent weekday afternoon.
"Phil was obnoxious," he continues. "He'd play a Buddy Holly song, play it real loud, and someone would complain. He'd say '(expletive) you, rock and roll is supposed to be loud.' "
Fond of taking chances
Over the course of a conversation spanning nearly three hours, Nelson shares story after story like this, his memory banks a treasure trove of musical trivia.
He recalls the time he got a phone call from Lee Hazelwood to play on a Coasters album ("Lee liked the way I did that yakkity-yack beat, do-ka-daka, do-ka-daka") and how no less a drum legend than John Bonham was a fan of his ("The story is that he drove his brother nuts by playing 'Teen Beat' for two days straight trying to figure out what I was doing.")
Nelson comes to the Coffee Cup every day, where a framed gold record for "Let There Be Drums" is mounted on the wall — the staff all know him by name, gently prodding him when it's time to head outdoors at the eatery's 2 p.m. closing time.
A diverse, instinctive player fond of taking chances, Nelson seems proudest of his most far-out recordings, like "Drums in a Sea Cave," which features him playing to the sound of overdubbed waves, and "Sandy Nelson Presents … The Veebles," a concept album about peace-loving aliens who come to Earth to make the populace laugh and tell dumb jokes, which Burger Records released a few years back.
And then there was the time he recorded a nine-minute opus to the sound of a cricket chirping outside his former home in the Hollywood Hills ("We put mics on the floor, and I played mallets on the tom-tom in time with the cricket.")
Though his first royalty check was $14,000, a sum so large back in the day that Nelson's mother, who oversaw his finances then, nearly fainted upon learning the news ("They had to bring her a water and aspirin"), he's had his share of career ups and downs.
"I spent most of the money on women and whiskey, and the rest I just wasted," he chuckles, his days of hitting the bottle as hard as his drums long behind him. "I was broke for a while."
A musical lifer
Nowadays, though, Nelson is doing all right for himself. He got a nice check when "Drums Are My Beat" was played during the most recent Olympics, and video and streaming services like YouTube and Spotify have made his extensive catalog more readily available, boosting his royalties.
And he still gets out and plays: Nelson, who moved to Boulder City in 1988, will be performing at the Dillinger Block Party on Saturday. A well-curated, family-friendly, outdoors festival, the Block Party will also feature sets from area favorites like Same Sex Mary, Black Camaro, The Dirty Hooks and others.
Nelson remains active despite continuing to feel the pains of a 1963 motorcycle accident, which nearly cost him his life and resulted in a prosthetic right leg.
"When I have trouble with the artificial leg I always think of how close I came to death in the accident — about five minutes. I lost so much blood," he says. "I didn't think I'd be playing too much (afterward), having to use the left foot for the bass drum, but in the long run, I developed a little better technique."
A musical lifer since grade school, he recalls raiding Mom and Dad's album collection as an 8-year-old.
"My parents used to have these wild parties right after World War II," he says. "I could see 'em down the hall, dancing. When the party would resolve, and everybody was drunk or had gone home, I'd borrow some of their records and take them back to my little machine in my bedroom."
Nelson then tells the tale of his father taking him to his first TV taping when he was 15, some throwaway show featuring "this cute girl" who turned out to be Betty White.
"Here's a warm and fuzzy story," he says by way of introducing said yarn. "It isn't at first, but it builds up momentum," he adds, his words just as easily applied to his life story as the one in question.
Contact Jason Bracelin at jbracelin@reviewjournal.com or 702-383-0476. Follow @JasonBracelin on Twitter.