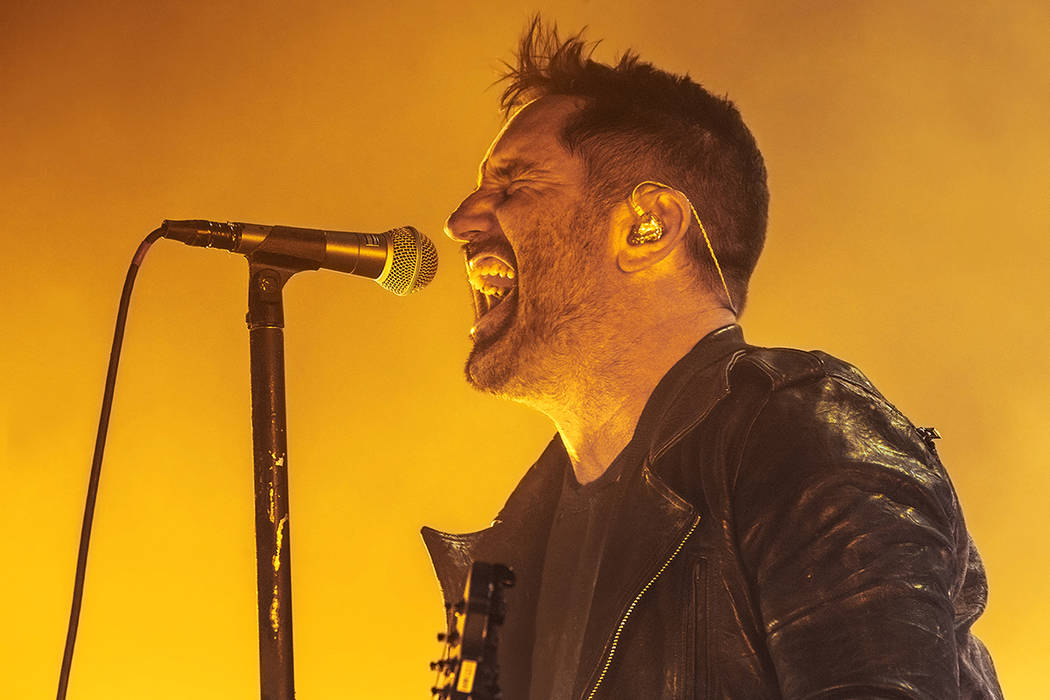 Nine Inch Nails
"Bad Witch," good get for Vegas: With their new album due later this month, Nine Inch Nails will probably air new material live for the first time here in what will be their only U.S. shows of the summer. See them at 8 p.m. Wednesday and June 15 and 16 at The Joint at the Hard Rock Hotel. Tickets start at $79.50; call 702-693-5000.
Kesha & Macklemore
Pop chameleons unite when the musically-all-over-the-place Kesha teams up with hip-hop square peg Macklemore to celebrate the "Good Old Days" via the song they wrote on the latter's latest album, "Gemini." See them at 7 p.m. Saturday at Mandalay Bay Events Center. Tickets are $40.50 to $126; call 877-632-7700.
'K Pop Summer Nights'
With South Korean boy band BTS recently becoming the first K-pop act to top the Billboard Artist 100 chart, the time is right for "K Pop Summer Nights," featuring Hwang Chi Yeol, Ailee, Exid and Tak Jae-hoon, at 8 p.m. Saturday at The Chelsea at The Cosmopolitan of Las Vegas. Tickets start at $48; call 702-698-7475.
Buckethead
It's a wonder this masked guitar prodigy/KFC aficionado has time to tour: He's released more than 300 solo albums — in 2014 alone he dropped 60 records, averaging only six days between new ones. Said albums range from ambient soundscapes to some of the fastest, most far-out guitar playing you're likely to hear. See him at 9 p.m. Thursday at Vinyl at the Hard Rock Hotel. Tickets are $25; call 702-693-5000.
T.S.O.L.
Punk rock is all about being yourself and doing what you want, even if that means getting it on with the dead, as T.S.O.L. contend on their best-known tune, "Code Blue," from 1981's "Dance With Me." It wasn't totally tongue-in-cheek: The band was notorious for digging up graves back in the day. See T.S.O.L. at 6:30 p.m. Friday at Brooklyn Bowl at The Linq. Tickets are $22 in advance, $25 day of show; call 702-862-2695.