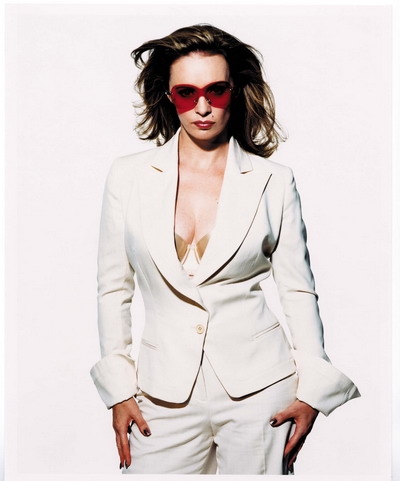 Las Vegas guided Sheena Easton through her transitional years.
First came the dawn of MTV and the young siren with the lips and eyes so fetching, they just had to make her the first singer of a James Bond theme to actually be shown in the opening credits. And the theme to 1981's "For Your Eyes Only" is still better remembered than the movie itself.
But those days, along with her sizzling Prince collaborations, were behind her by the time the Scottish singer started spending a lot of time in Las Vegas in the early 2000s.
"I was a babe in the '80s. … The only thing they talked about was my looks," she told one audience 10 years ago. "Then something happened: my 40s. It just slammed into me, girls."
But that type of banter between songs was one of the reasons why the earthy Scottish singer was able to transcend her pop era and develop a durable casino act .
"She's still standin' and she can carry a tune," Easton once self-appraised, pretending to be an audience observer.
And when she turns 53 next Friday, she'll likely be saying it still.
Contact reporter Mike Weatherford at
mweatherford@reviewjournal.com or 702-383-0288.
Preview
Sheena Easton
7:30 p.m. Saturday-Sunday
South Point, 9777 Las Vegas Blvd. South
$30-$40 (797-8055)