Sick New World, EDC, Lovers & Friends: Your guide to Vegas' music festival season
Updated April 26, 2023 - 11:49 am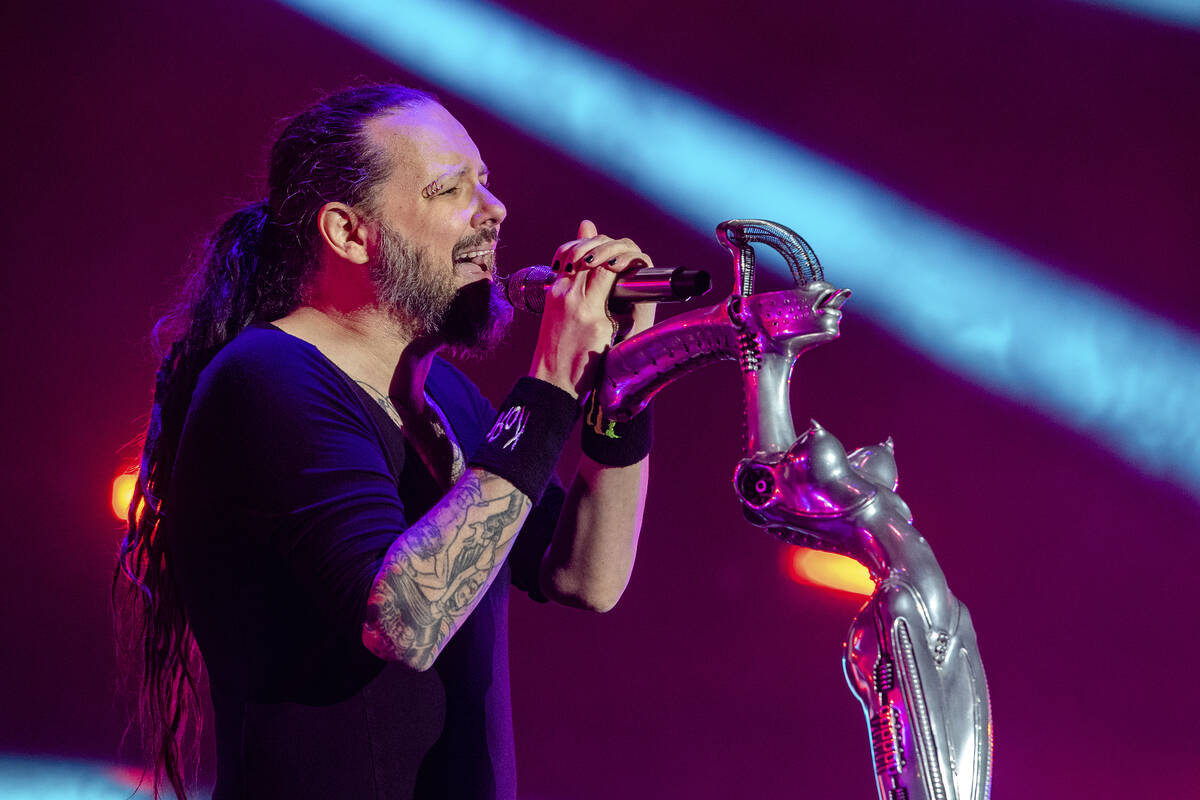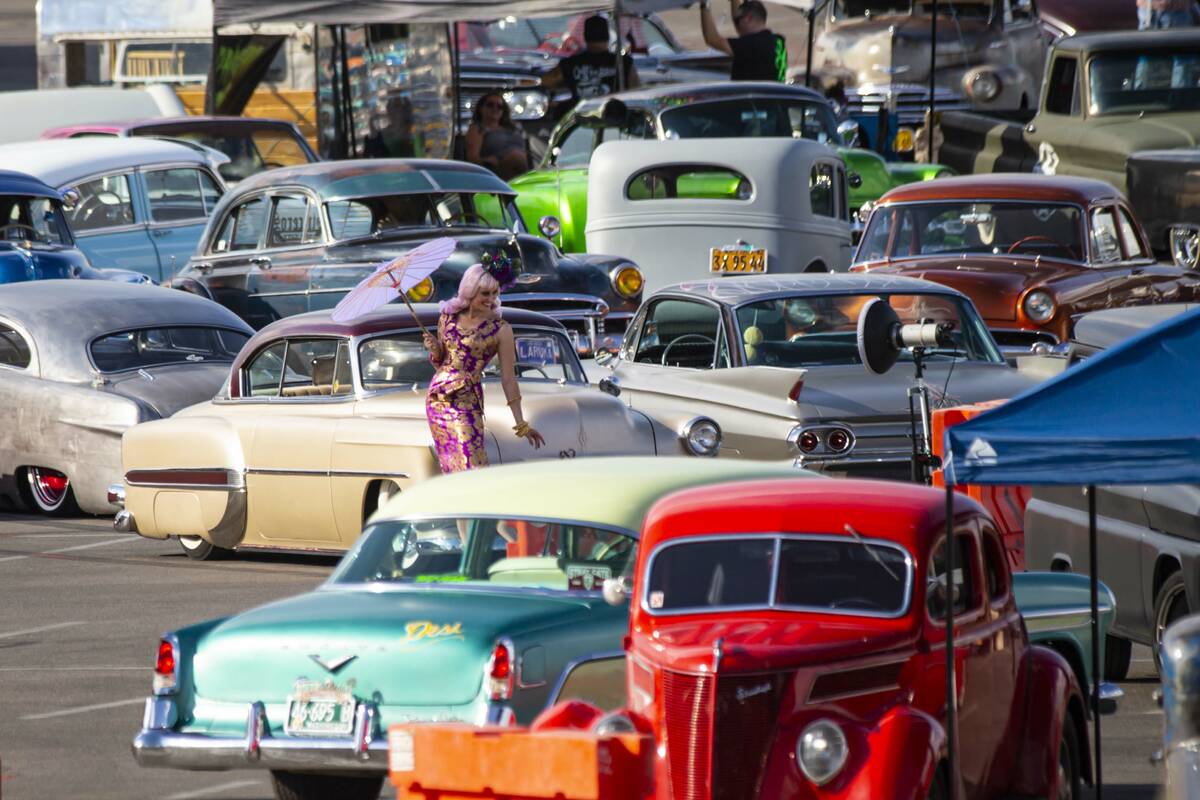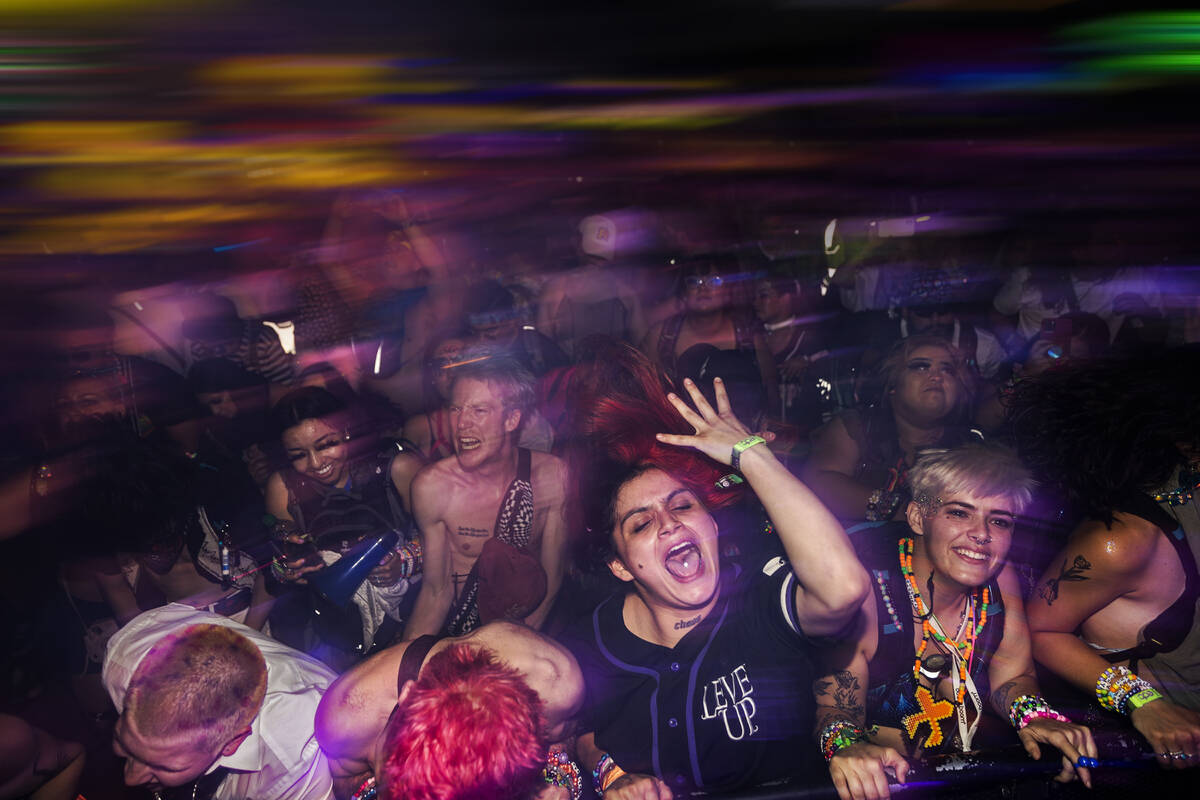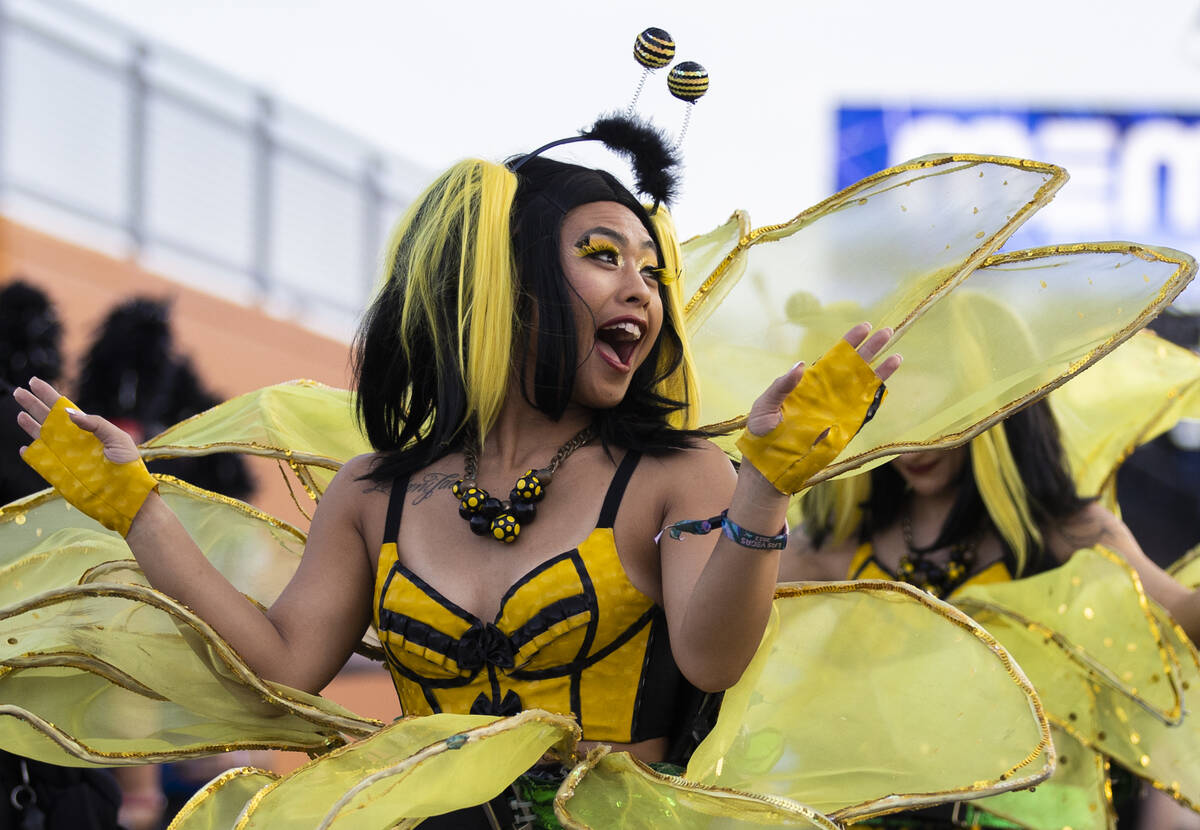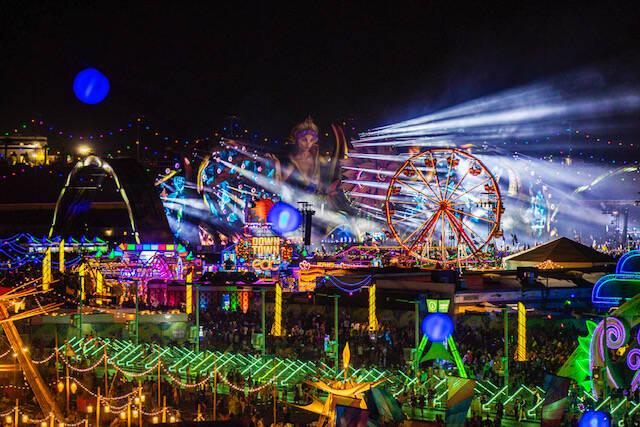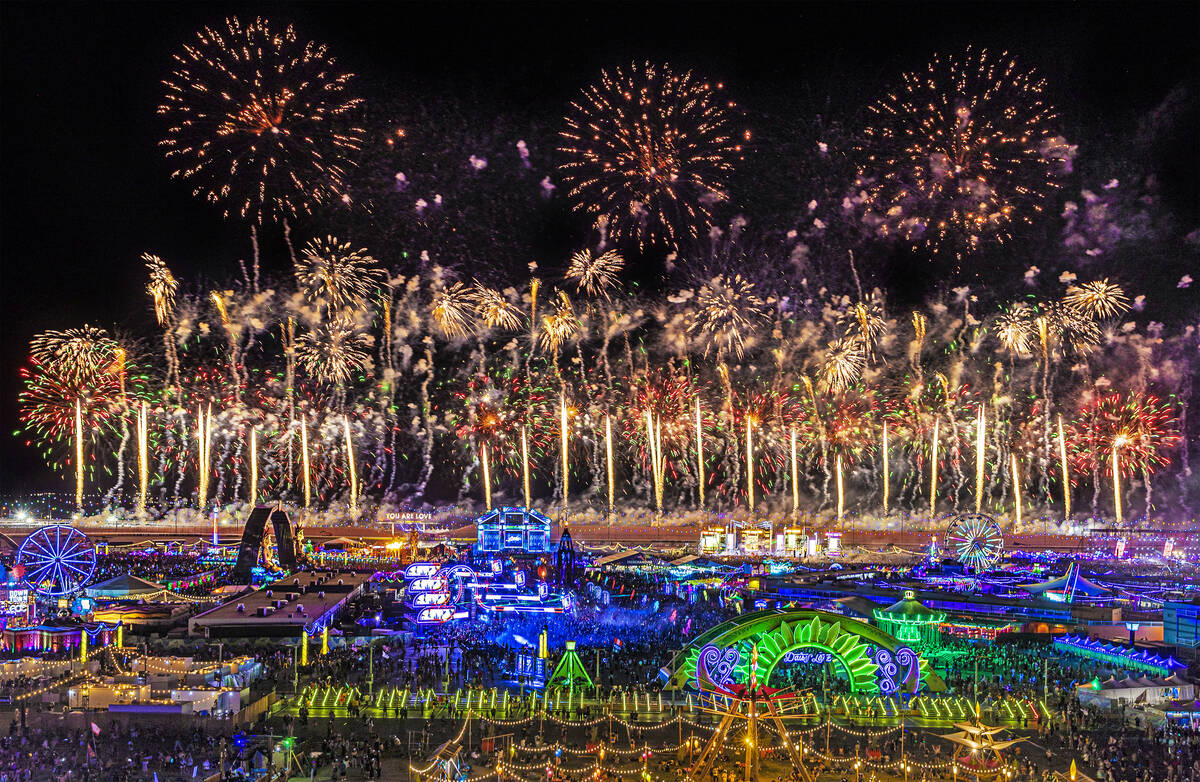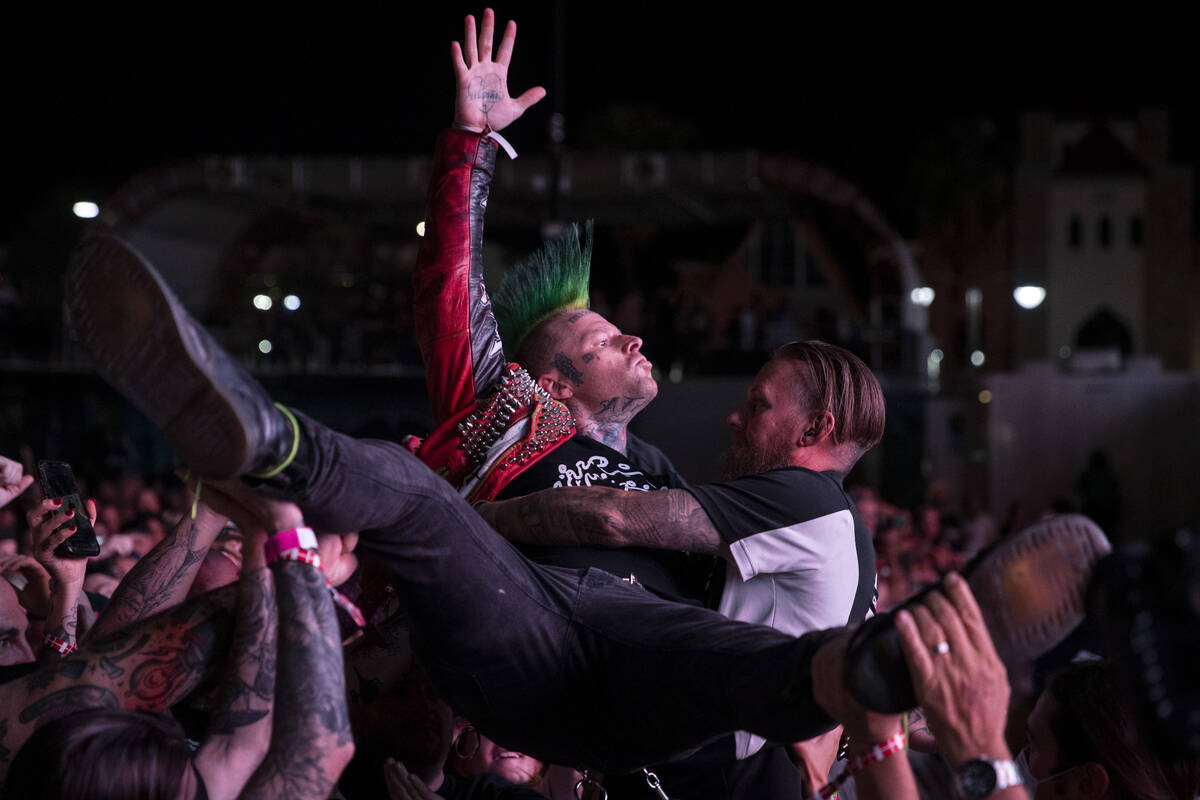 Nü metal is New again.
Remember those glory days of the late '90s, when big-top-sized JNCO jeans were roomy enough to provide affordable housing for a family of six, shirtless lads named Shifty Shellshock were rhyming "fierce" with "nipple pierce" and rage was all the rage?
Of course you do!
And even if you don't, Sick New World is here to offer a loud, daylong reminder of said era.
The massive, sold-out heavy music fest makes its debut at the Las Vegas Festival Grounds on May 13, featuring nü metal prime movers System of a Down, Korn, Deftones, a reunited Coal Chamber, P.O.D., Papa Roach and just about every other band that played Ozzfest 20 years ago.
But it's not just rap-rock-indebted sounds that the fest mines: There's an impressively wide gamut of genres explored here, spanning industrial (Ministry, KMFDM, Skinny Puppy on its farewell tour), goth (Ville Valo, Sisters of Mercy on their first U.S. tour in 14 years), a number of female-fronted acts (Evanescence, Kittie, Flyleaf with Lacey Sturm, Lacuna Coil) some newer faces (Spiritbox, Turnstile, Scowl) and a variety of awesomely inscrutable square pegs (Mr. Bungle, 100 Gecs, Death Grips).
There's British black metal (Cradle of Filth), British alt-rock (Placebo), British post-punk (Killing Joke).
And it wouldn't be a party if Ice-T wasn't invited. (He'll perform with his metal band Body Count.)
If all this doesn't have you digging out some of that three-sizes-too-big denim from the back of your closet, nothing will.
Sick New World will help launch the loaded spring music festival season in Vegas: For the next month, there will be at least one fest every weekend.
Here's the skinny on the fat roster of fests:
Viva Las Vegas
April 27-31, The Orleans
The lowdown: The only thing bigger than the hair is the bar tabs at this pompadour-heavy, around-the-clock rock 'n' roll hootenanny. The world's largest rockabilly gathering, drawing up to 20,000 fans from 30 countries annually, Viva Las Vegas boasts its signature, massive Saturday car show, Miss Wolff's "Jiver's Ed" jiving class, burlesque performances galore, tiki pool parties, fashion shows (naturally) and DJs spinning until 7 a.m. You can get some sleep in May, guy.
Anticipated highlights: Deke Dickerson's Saturday night staple "Guitar Geek Festival Show;" Audrey DeLuxe's burlesque bingo ("The original striptease game show"); "The Stars of Rock 'n' Roll Show" featuring four acts from the '50s who are still rockin' in their 80s.
Random factoid: Now in year 26, Viva is Vegas' longest-running music festival.
Tickets: $40 for car show; $230 for weekend pass; vivalasvegas.net
Lovers & Friends
May 6, Las Vegas Festival Grounds
The lowdown: It takes its name from a Lil Jon tune, and Lovers & Friends will surely elicit plenty of that rapper-producer's trademark, larynx-agitating "Yeahs!!!" from fans of late-'90s, early-aughts hip-hop and R&B. The fest returns for year two after a pair of sold-out shows last May. Imagine a massive earthmover loaded with slow jams and/or strip club anthems, dumping its payload on an eager crowd of 30,000-plus. It's kind of like that.
Anticipated highlights: Missy Elliott's first billed performance since 2019; Busta Rhymes busting rhymes so fast, it's as if his tongue was being chased by a hobgoblin; Master P & No Limit Soldiers on active duty once more.
Random factoid: Upon graduating from high school in 1998, rapper Flo Rida briefly studied international business management at UNLV before embarking on a career in music.
Tickets: $335; loversandfriendsfest.com
Holo Holo
May 6-7, Downtown Las Vegas Events Center
The lowdown: Vegas is often referred to as the Ninth Island of Hawaii because of its large Polynesian population, and so it makes perfect sense for this roving island and reggae music fest to come to town for the first time after debuting in California last year. Expect enough good vibes here to choke a wildebeest.
Anticipated highlights: Hawaiian reggae pop favorites Kolohe Kai bringing the smiles like a Skittles spill outside a day care center; roots reggae lifers Steel Pulse's earthy jams; a special comedy set by Tuma on Saturday.
Random factoid: Holo Holo means "to travel, to sail, to move." True to its title, fest organizers intend to take the event to multiple cities in 2024.
Tickets: $100 per day; $200 for two-day pass; holoholofestival.com
Electric Daisy Carnival
May 19-21, Las Vegas Motor Speedway
The lowdown: Attending EDC is exactly like being Jonah swallowed by a whale — only this whale comes layered in a fuzzy Day-Glo hide with innards that emit more light than a cleaved atom while housing a couple of Ferris wheels, 190,000 fellow swallow-ees and lots and lots of stuff on fire. It's the biggest electronic dance music festival in the world, but saying that feels like an understatement, even: This is far less a series of dusk-'til-dawn concerts than something akin to inhabiting a lucid dream where fantasy eclipses reality for three days.
Anticipated highlights: Canada's funkiest export, Kaytranada, making his EDC debut; uber-prolific trance producer Maarten de Jong playing his first North American festival; the nightly fireworks display, which seriously rivals anything you'll ever see on New Year's Eve.
Random factoid: Superstar DJ-producer Tiesto has played EDC every single Saturday night since the fest debuted in Vegas in 2011. The streak continues this year, making him the only act to play all the Vegas EDCs.
Tickets: Sold out; lasvegas.electricdaisycarnival.com
Punk Rock Bowling
May 26-29, downtown
The lowdown: Give the (combat) boot to mild manners at this punk rock rager to end all punk rock ragers. After taking place at the Downtown Las Vegas Events Center in recent years, PRB returns to the festival lot on Sixth Street and Stewart this go-round, while expanding its club show lineup to six venues. What does it all mean? A restraining order from your liver, most likely.
Anticipated highlights: Hardcore punk forebears Suicidal Tendencies and Agnostic Front will be celebrating the 40th anniversary of their respective debuts; PRB vets Rancid hit town in support of their first new album in six years, "Tomorrow Never Comes," out June 2; while the lineup has plenty of returnees (L7, Damned, Dropkick Murphys, etc.), a first-time performer not to miss is female-fronted punk outfit Surfbort. Check 'em out, and you'll be humming along to "Hippie Vomit Inhaler" in no time.
Random factoid: The very first band to play Punk Rock Bowling over 20 years ago, back when it was primarily a bowling tournament with a few club shows on the side, was punk rock cover act Me First and the Gimmes Gimmes at the Double Down Saloon. After numerous appearances since, they return to the fest once again this year. Prepare to hear "Over the Rainbow" like you've never heard it before.
Tickets: Single-day tickets are $90 (Saturday sold out); three-day passes sold out; punkrockbowling.com
Contact Jason Bracelin at jbracelin@reviewjournal.com or 702-383-0476. Follow @jbracelin76 on Instagram