Singers plan afternoon with Haydn at UNLV
November 11, 2010 - 12:00 am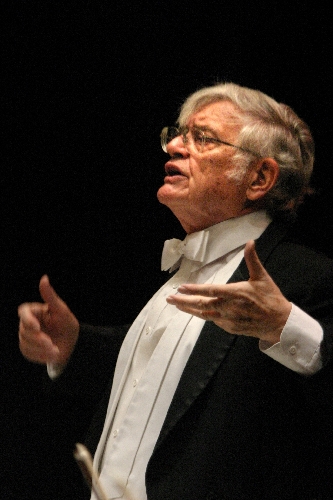 The Southern Nevada Musical Arts Society, under the direction of Douglas R. Peterson, will perform Joseph Haydn's oratorio "The Creation" at 3 p.m. Sunday in Artemus Ham Hall at the University of Nevada, Las Vegas, 4505 S. Maryland Parkway.
Guest soloists will include soprano Alisa Thomason as Gabriel, tenor Gerald Grahame as Uriel and bass-baritone Neil Wilson as Raphael.
Tickets are available at the UNLV Performing Arts Center box office, 895-2787. They are priced at $15 general admission; $10 for seniors, the military and the disabled; and $5 for students with proper identification.
Thomason received degrees from the University of Utah and Brigham Young University. Grahame has appeared with orchestras and opera companies throughout the country. And Wilson, a retired professor from Virginia Commonwealth University, has sung across the United States and Germany.