Sizing up 4 of Drake's juiciest beefs with other rappers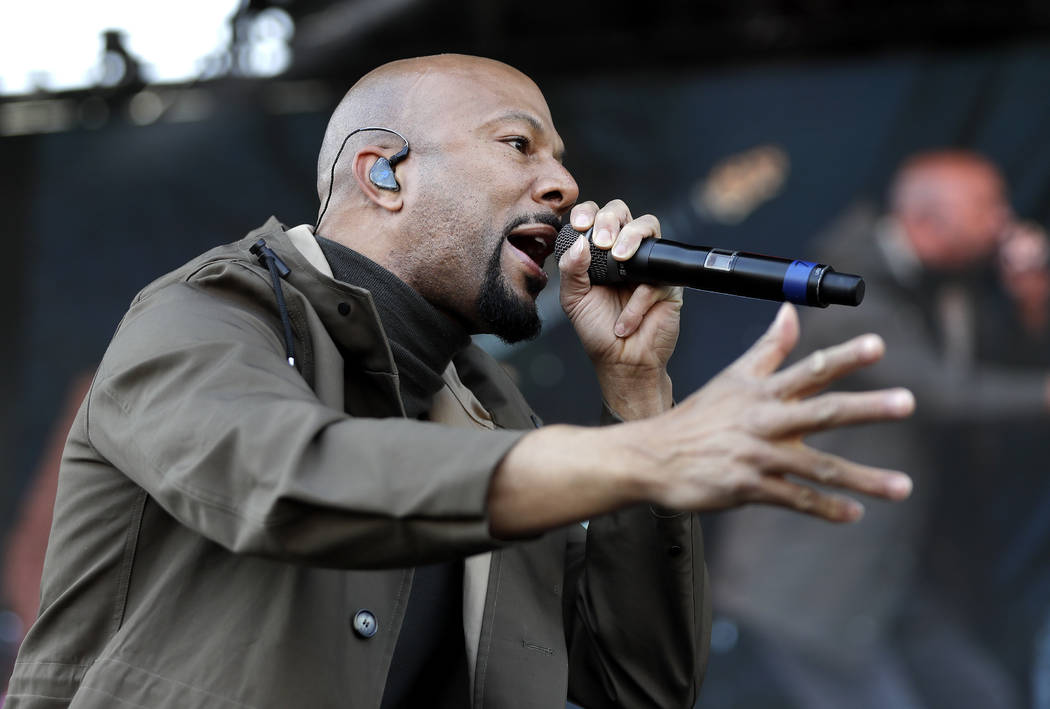 It's like David Lee Roth said, "Stick your head above the crowd and eventually somebody will throw a rock at it."
Now substitute rhymes for projectiles.
This is how it goes in hip-hop: You're nothing if not a target.
It's hard to think of a rapper who's ascended to stardom in the past two to three decades who hasn't got into some sort of back-and-forth with assorted rival MCs along the way.
It's simple, really: Everybody wants to be on top, and when you get there or seem to be on your way, people want to knock you off said perch to make room for themselves.
Drake has become by far the biggest rapper in the game, which also means he has become by far the biggest source of hip-hop beef.
With Drake taking over the MGM Grand Garden for two nights this weekend, let's grade the juiciness of some of his best-known beefs:
Common
Drake's first public spat with a fellow rapper, this beef came with training wheels and a loaded diaper.
Common started it, coming at Drake on his 2011 single "Sweet."
"Singing all around me, man, 'la la la' / You ain't (expletive) Frank Sinatra," he chided, taking aim at Drake's melodic side, insinuating that he was soft.
Line = crossed.
Drake responded on "Stay Schemin' " from Rick Ross' "Rich Forever" mixtape, suggesting that Common was merely trying to drum up controversy to boost album sales and questioning his foil's manhood, basically attempting to turn the tables on Common — and then break off one of the legs from said table to thwack his foe with it.
"It's feeling like rap changed / It was a time it was rugged," Drake observed on the cut. "Back when if a (rapper) reached, it was for the weapon / Nowadays, (rappers) reach just to sell their record."
Things never escalated much, though years later Common did reveal the true source of his ire: Drake's relationship with Common's ex Serena Williams.
Two dudes fighting over a woman?
Common.
Beefiness: A lone White Castle slider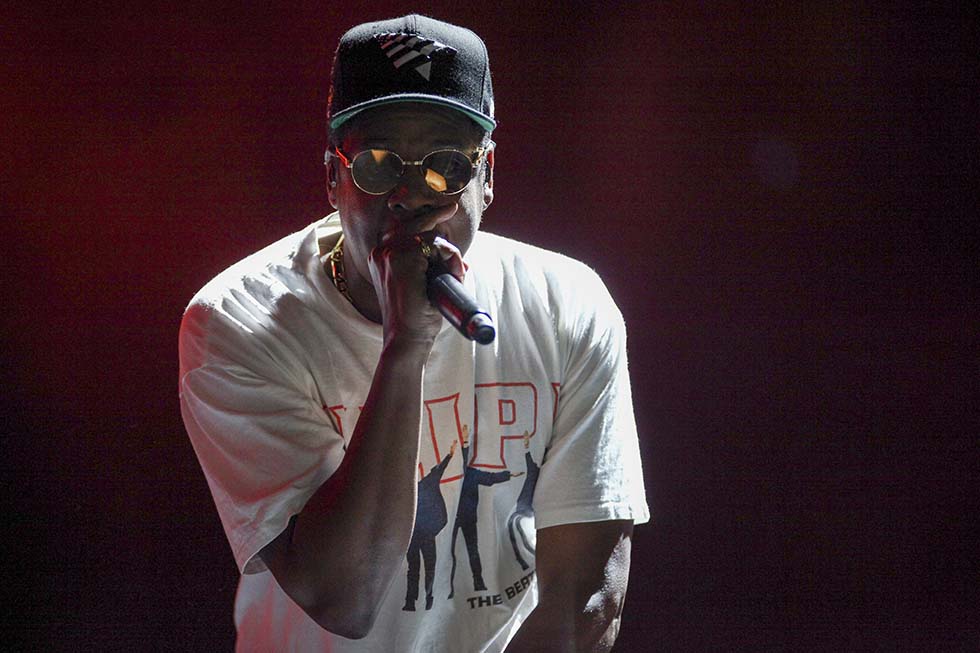 Jay-Z
Drake and Jay-Z's relationship can be difficult to understand, like sanskrit or why Bud Light Orange exists.
Initially, Jay-Z served as a mentor of sorts to Drake, giving him one of his first big moments to shine, on "Off That" from 2009's "The Blueprint 3" album, and then guesting on Drake's debut, 2010's "Thank Me Later."
But things would get tense between the two, with the first strain in their relationship occurring when Drake made a seemingly innocuous boast on DJ Khaled's hit "I'm on One."
"I'm just feeling like the throne is for the taking / Watch me take it," he rapped, referencing "Watch the Throne," Jay Z's album with Kanye West.
Jay-Z seemed to have brushed the line off, like dirt on his shoulder, but resentments lingered, and after some back-and-forth in the press and on wax for a couple of years, things got real in 2014 when Drake, in an interview with Rolling Stone, mocked Jigga's penchant for referencing his art collection in song.
Jay-Z clapped back at "Drizzy" Drake.
Hard.
"Sorry Mrs. Drizzy for so much art talk / Silly me rappin' 'bout (stuff) that I really bought / While these rappers rap about guns they ain't shot / And a bunch of other silly (stuff) that they ain't got," he charged on Jay Electronica's "We Made It."
After a few more jabs from Drake for his bougie ways, Jay-Z delivered the semi-feud's best blow with a verbal roundhouse on DJ Khaled's "They Don't Love You No More."
"(Rappers) talking down on the crown / Watch them (rappers) you 'round got you wound / Haters wanna ball, let me tighten up my draw string / Wrong sport, boy, you know you're as soft as a lacrosse team."
Not sure who got it worse there: Drake or competitive athletics involving sticks with nets.
Beefiness: Quarter Pounder with Cheese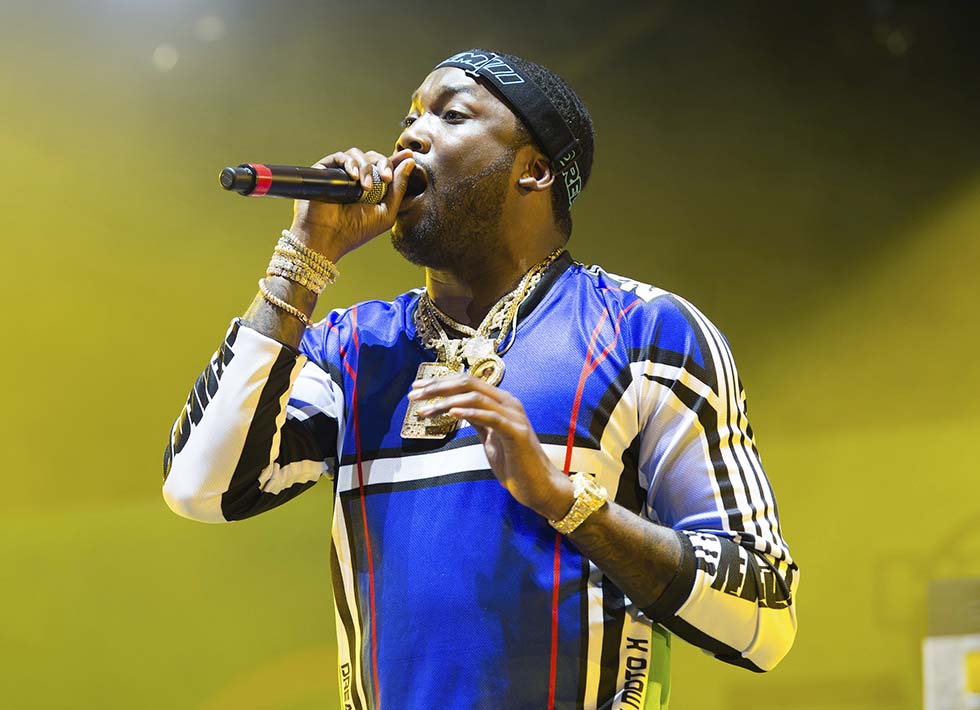 Meek Mill
He accused Drake of using a ghostwriter only to nearly give up the ghost on his own career.
Back in the summer of 2015, Meek Mill blasted Drake on Twitter for allegedly having someone else pen some of his rhymes — perhaps Mill should have claimed somebody else was penning his tweets, in hindsight.
Mill was a rising star, having just released his sophomore album, "Dreams Worth More than Money," which debuted at No. 1 on the Billboard Top 200 album chart.
Drake responded with a 1-2 punch of diss tracks, "Charged Up" and "Back to Back." He got in perhaps his best dig yet when name-checking Mill's then-girlfriend, Nicki Minaj, for whom Mill was serving as a supporting act at the time.
"Is that a world tour or your girl's tour?" Drake wondered. "I know that you gotta be a thug for her / This ain't what she meant when she told you to open up more."
Game, set, match, right?
But Drake wasn't done, tag-teaming Mill relentlessly with Future on their joint album "What a Time to Be Alive," coming at Mill hard on five separate tracks, which started to feel like blasting a mosquito with a Howitzer.
It all took its toll on Mill: His most recent album, last summer's "Wins & Losses," sold less than half of what its predecessor did in its first week out.
The two have since made amends, with Drake bringing Mill out on stage in Boston and Philadelphia during his current tour.
Somewhere, Mill's accountant is wiping sweat from his brow.
Beefiness: A wheelbarrow full of ground chuck.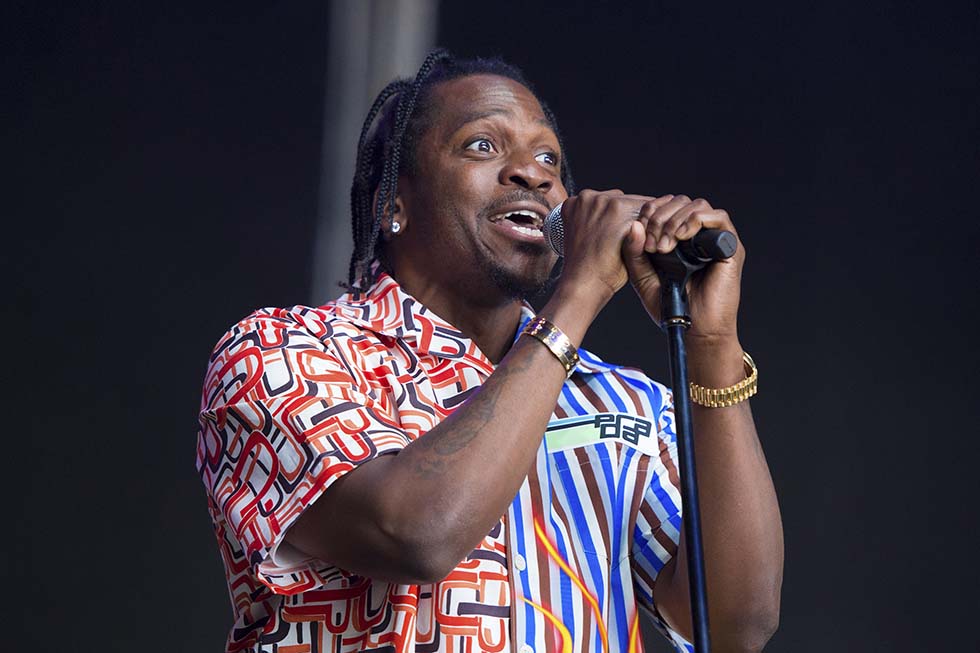 Pusha T
Call this one beef by proxy — at least in the beginning.
The origins of this verbal cold war date back more than a decade. Pusha T, then one-half of Clipse, was going at it with Lil Wayne, whose Young Money Records would eventually sign Drake.
Pusha T came to include Drake in his put-downs of Young Money, resulting in Drake entering the fray on "Tuscan Leather" from his third record, 2013's "Nothing Was the Same," where he threatened violence to any Wayne foes and dismissed Pusha T as a second-tier rapper ("Bench players talkin' like starters, I hate it").
Pusha T pushed back, echoing Mill's ghostwriter taunts ("H.G.T.V Freestyle"), while Drake questioned the authenticity of Pusha T's street-life background ("Two Birds, One Stone").
Earlier this year, the two went at it again when, on "Infrared" from his latest album, "Daytona," Pusha T named the alleged author of some of Drake's rhymes.
Drake quickly responded with "Duppy Freestyle," where he again branded Pusha T a has-been, claiming that the feud was helping Pusha T and his producer/label head Kanye West increase album sales.
"Tell 'Ye we got a invoice coming to you," Drake rhymes. "Considering that we just sold another 20 for you."
Then, in one of the all-time coldest moves in rap beef history, Drake actually posted on Instagram an invoice for $100,000 for "promotional assistance and career reviving" sent to T's label, G.O.O.D. Music/Def Jam Records.
Game. Over.
Check's in the mail.
Along with Pusha T's dignity.
Beefiness: Albertson's entire rib-eye selection.
Contact Jason Bracelin at jbracelin@reviewjournal.com or 702-383-0476. Follow @JasonBracelin on Twitter