'Super excited': Fans wait hours for Taylor Swift merchandise in Vegas
Updated March 24, 2023 - 12:51 pm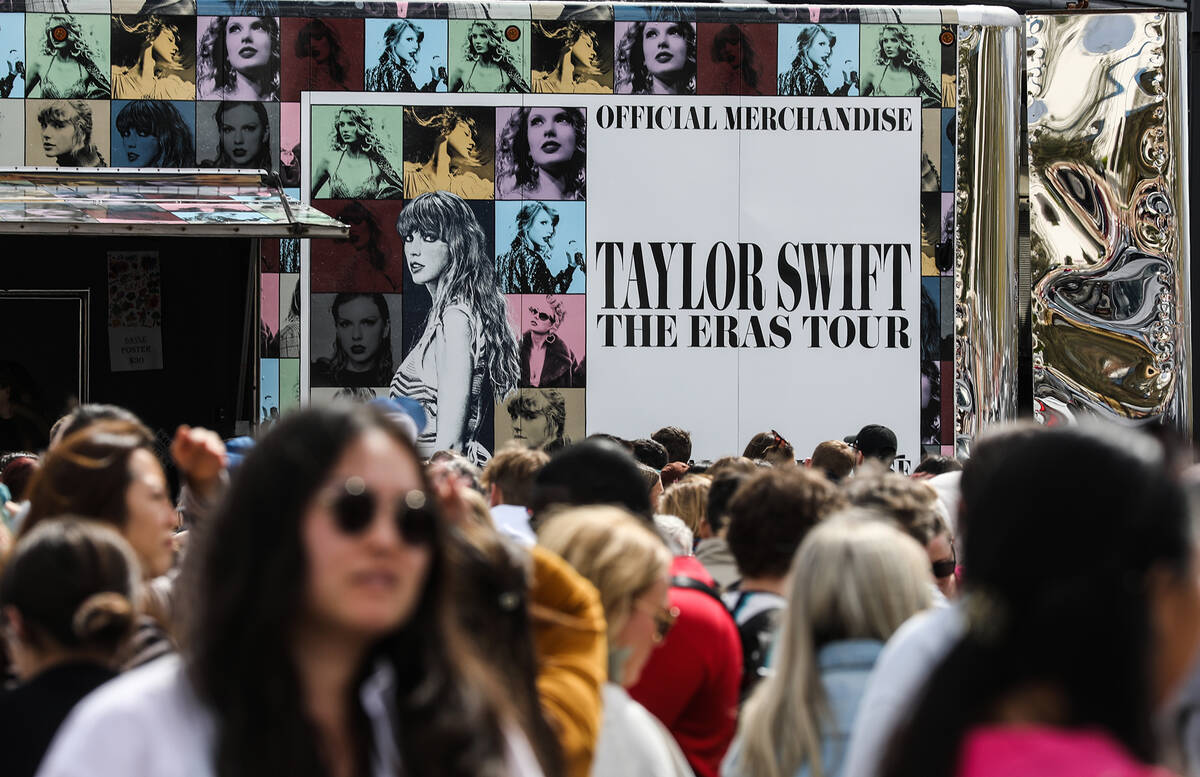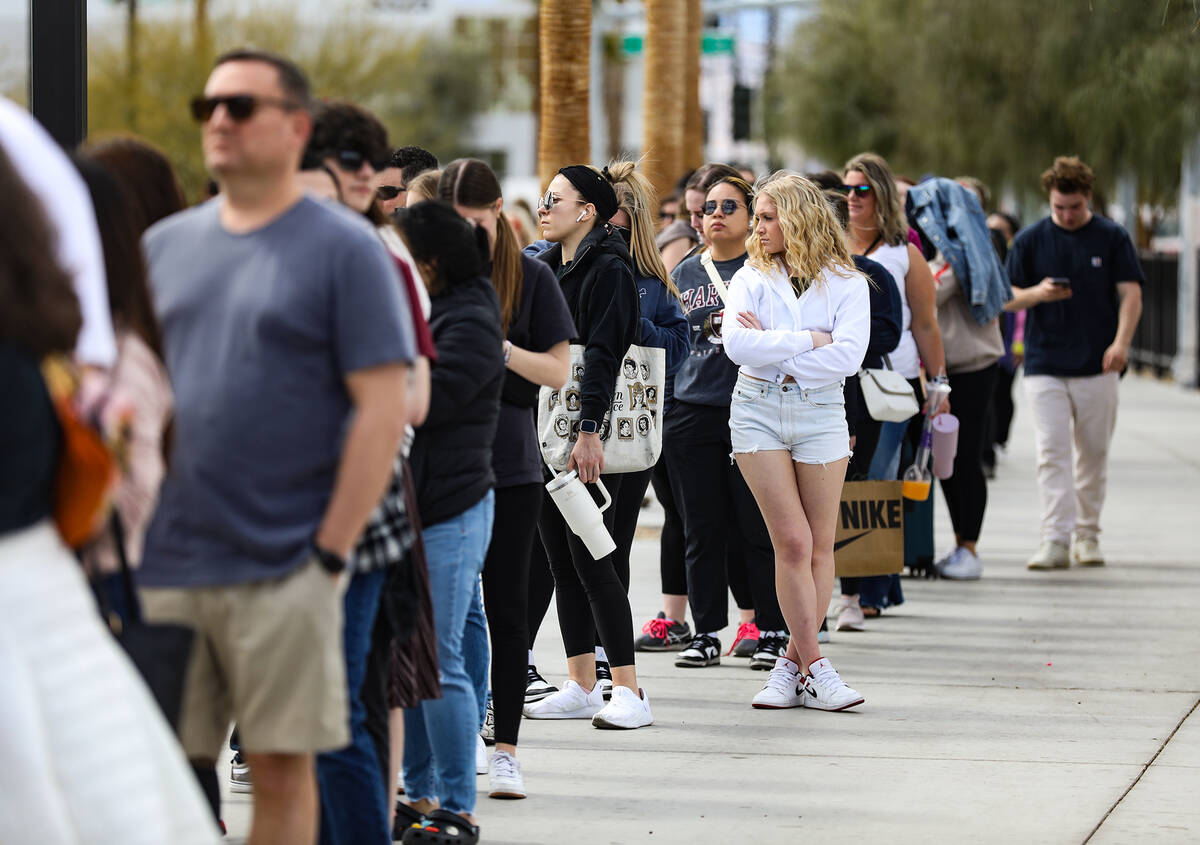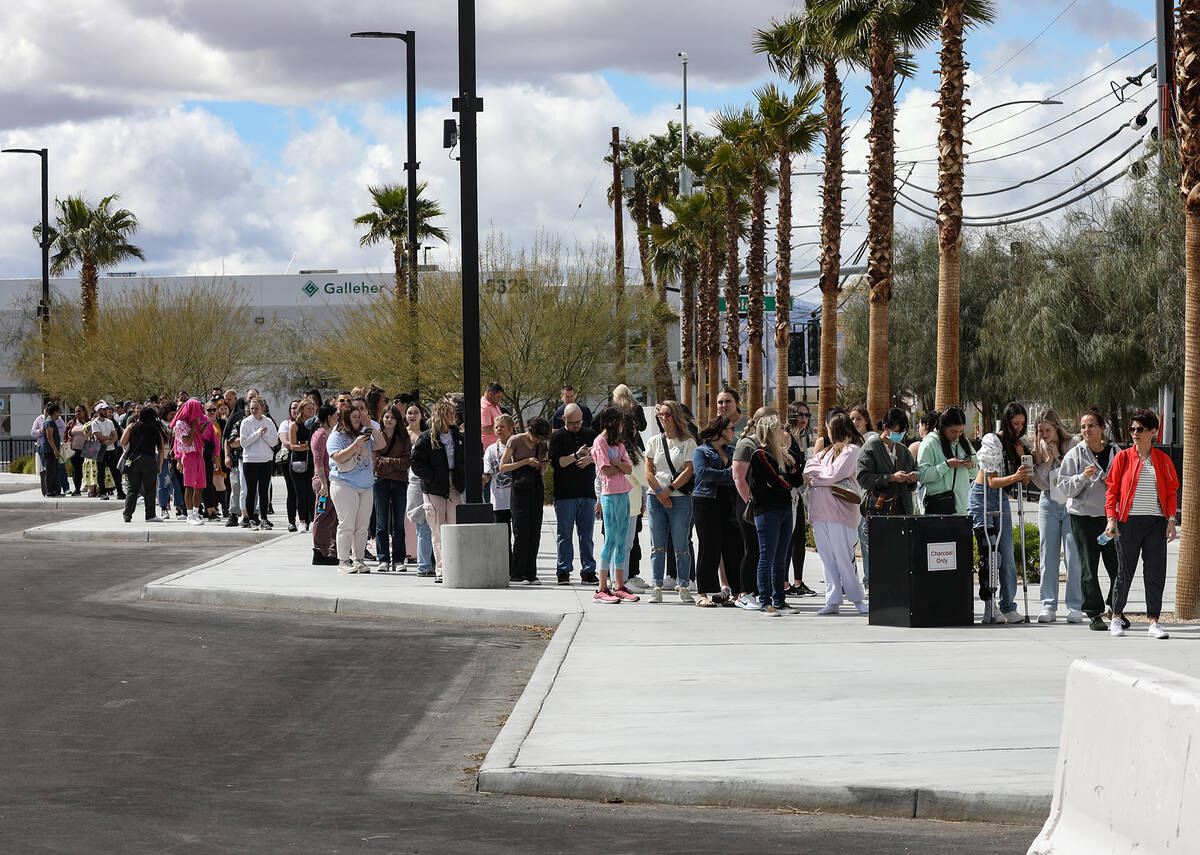 The Taylor Swift "Eras" tour has arrived in Las Vegas, and so has the Taylor Swift merchandise truck.
The early merch day for Swifties was from 10 a.m. to 7 p.m. Thursday at Allegiant Stadium's Lot B, and fans waited hours in line for merchandise, including 18-year-old Malea Taylor who waited over three hours.
"I'm hoping to get a shirt and a few hoodies and maybe a poster," she said. "I'm expecting to spend around $150."
Taylor also spent over a thousand dollars for floor tickets to Friday's show from the ticket resale website StubHub.
"I've been a fan ever since I was 6 years old," she said. "I've been listening to her for so long. I've never seen her in concert, and I'm super excited."
34-year-old Sierrah Ramsey said she waited over 4 hours in line, but spent her time browsing Taylor Swift's website to decide what merchandise she wanted to buy.
"I've ordered stuff online when she wasn't touring, and so I figured I wanted the experience of waiting in line for the stuff," Ramsey said.
Ramsey went home with about $189 worth of merchandise, including a paper poster, canvas poster, a sweatshirt and a T-shirt.
Ramsey and Taylor both said they made friends while waiting in line. Ramsey, who lives in Las Vegas, made friends with people who came from Canada to see Swift.
"It was 100 percent worth waiting to get the merch in line," Ramsey said.
Just after 4 p.m., Allegiant Stadium tweeted that the line reached capacity and could not allow for any additional fans to join the queue. However, the trailer planned to reopen at 12 p.m. Friday.