Sweat, beer and Bad Religion: Punk Rock Bowling begins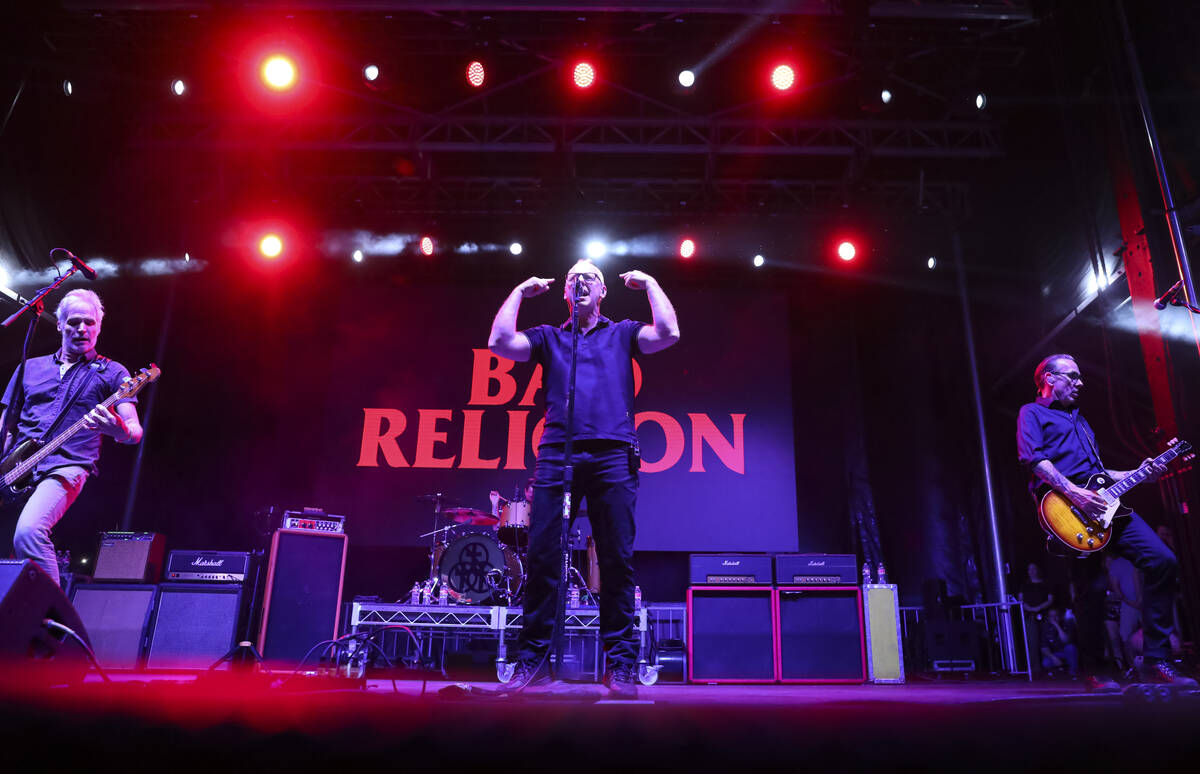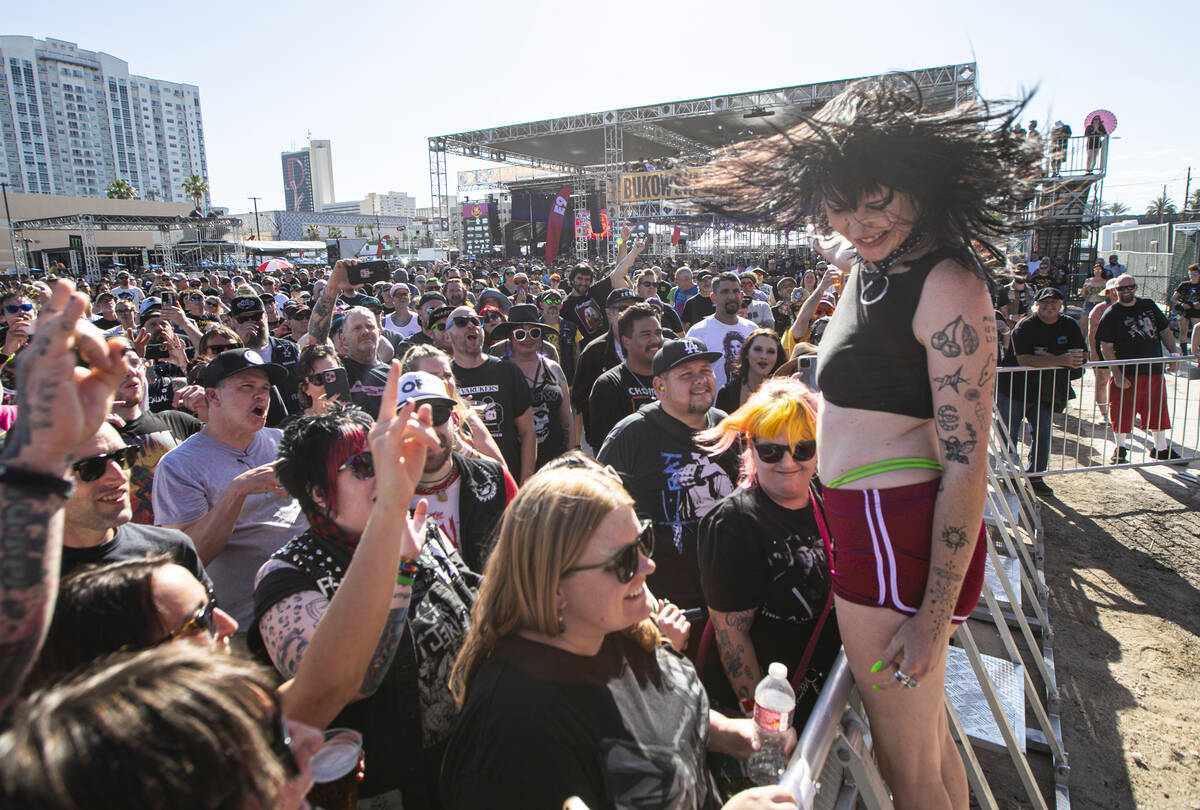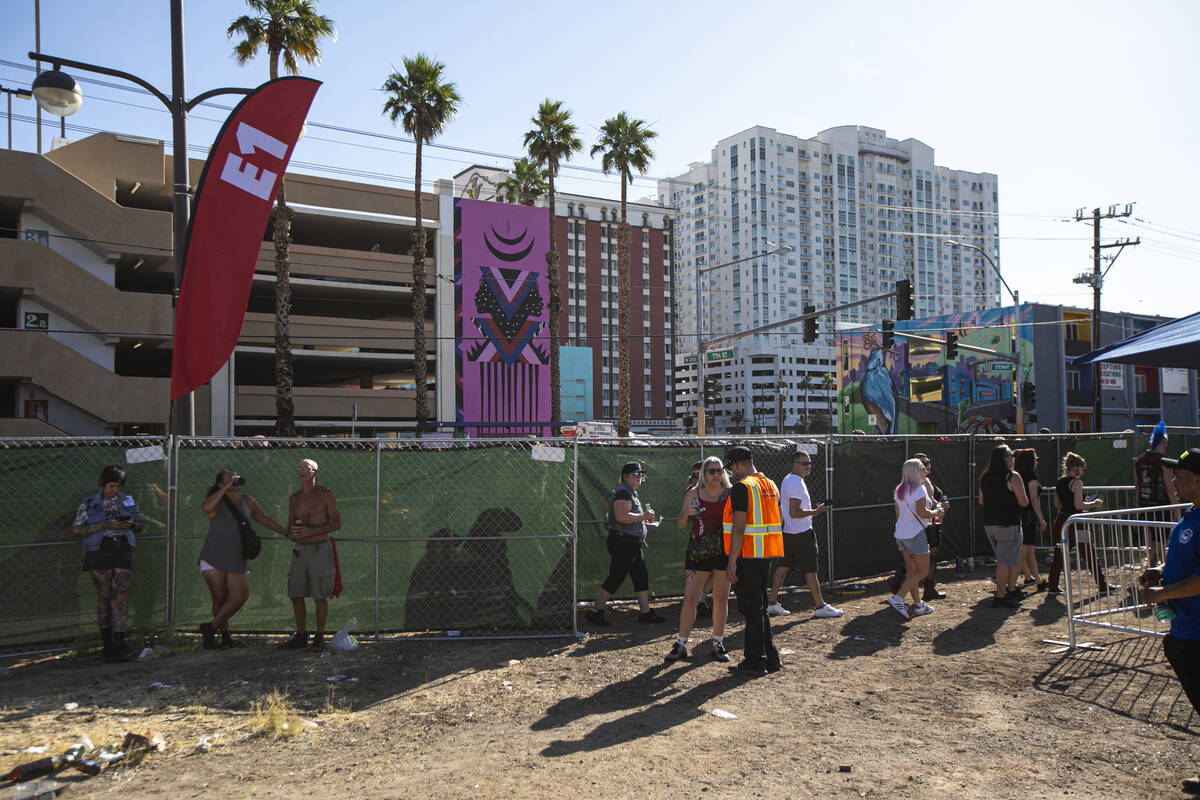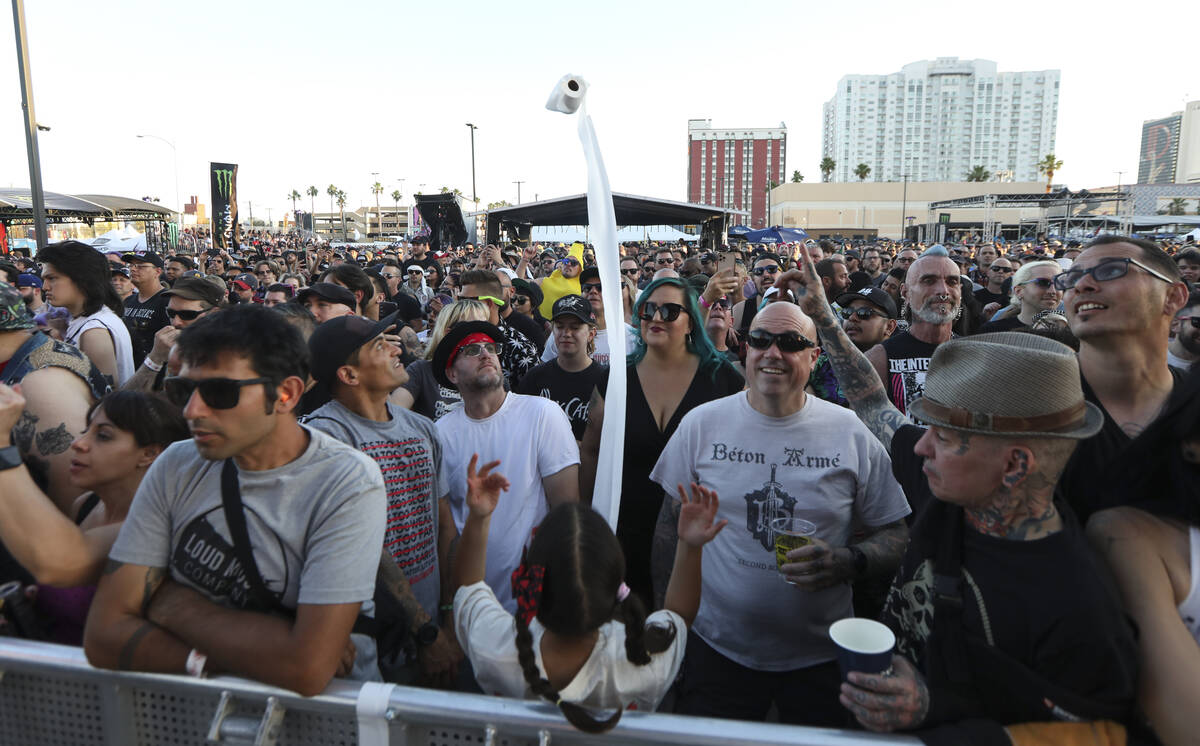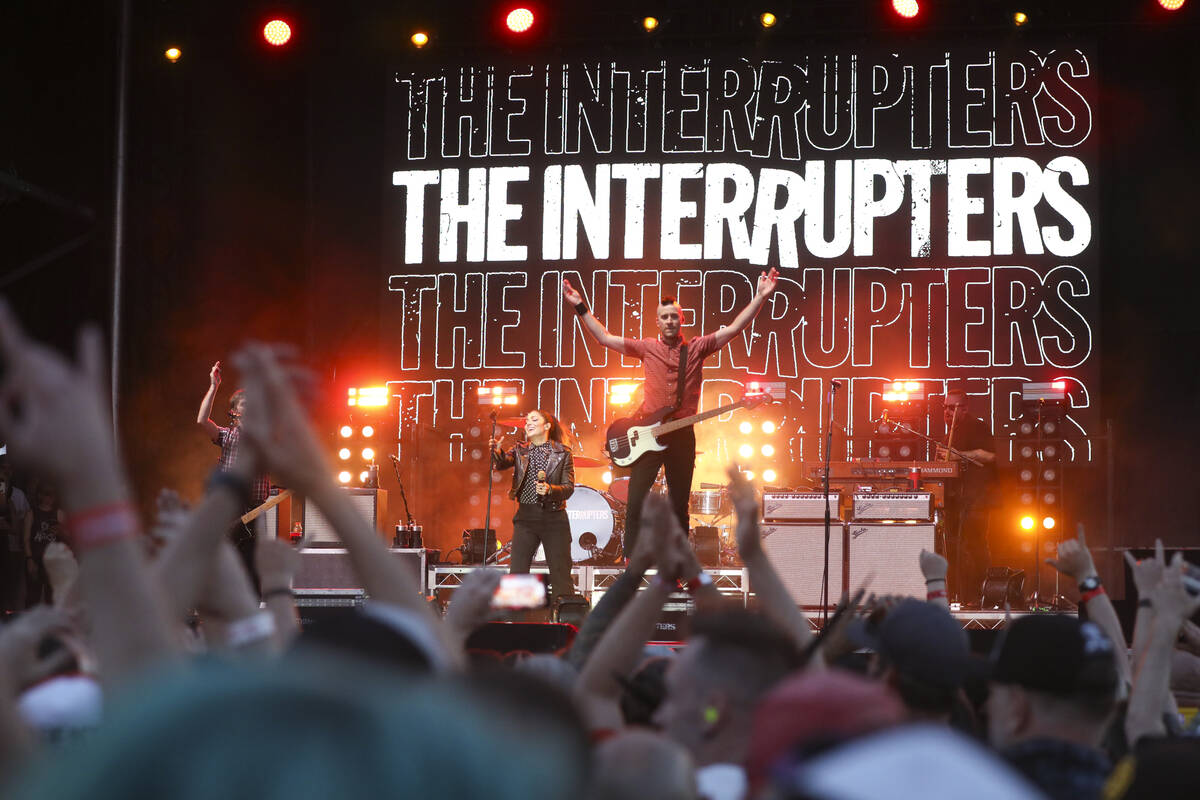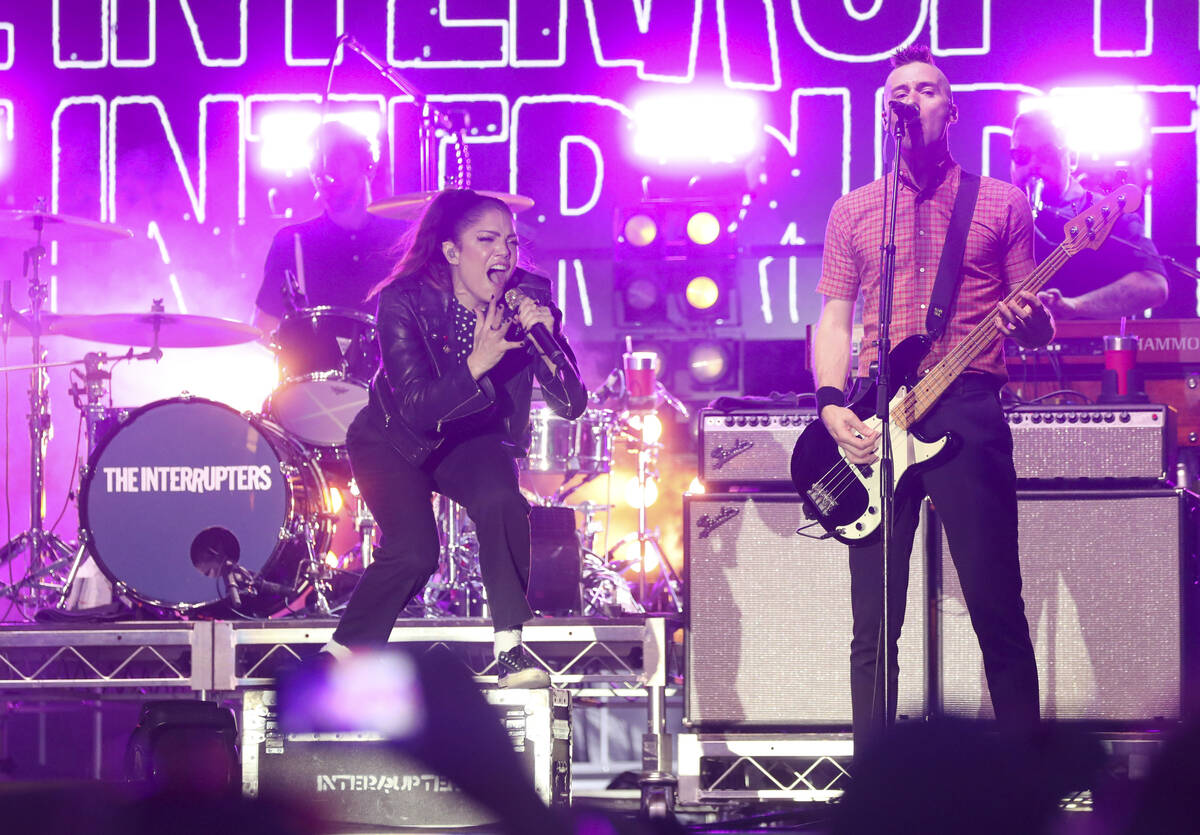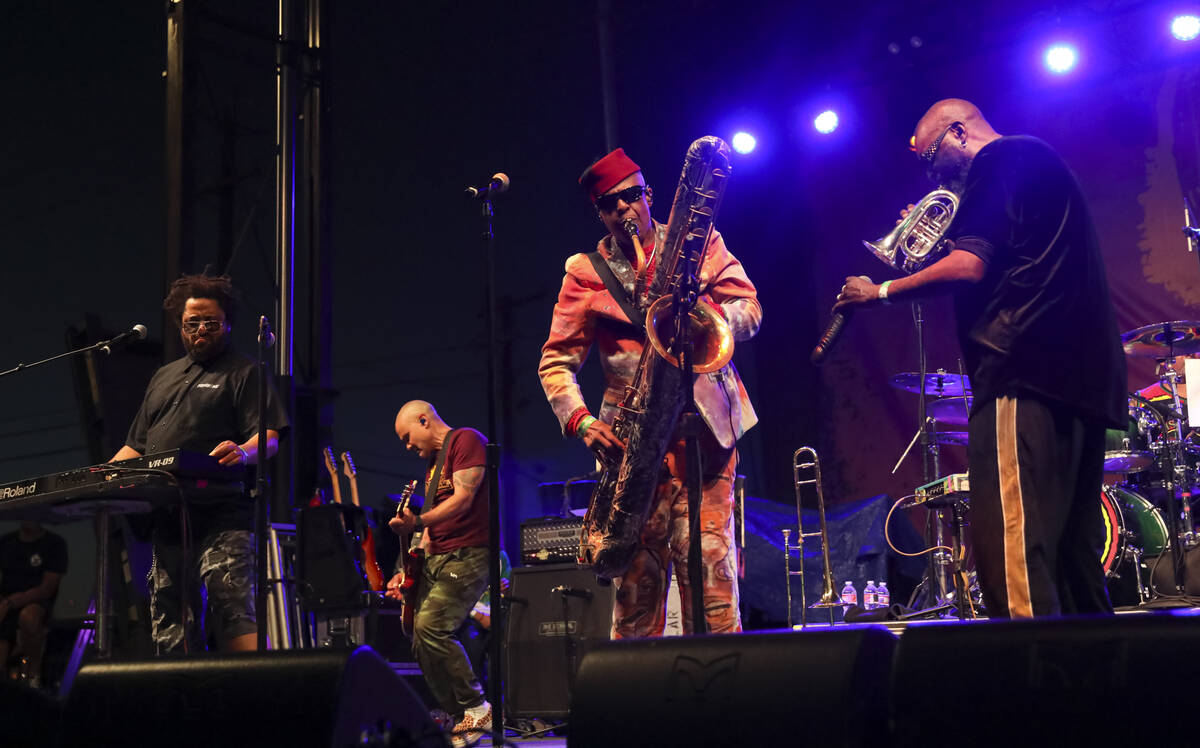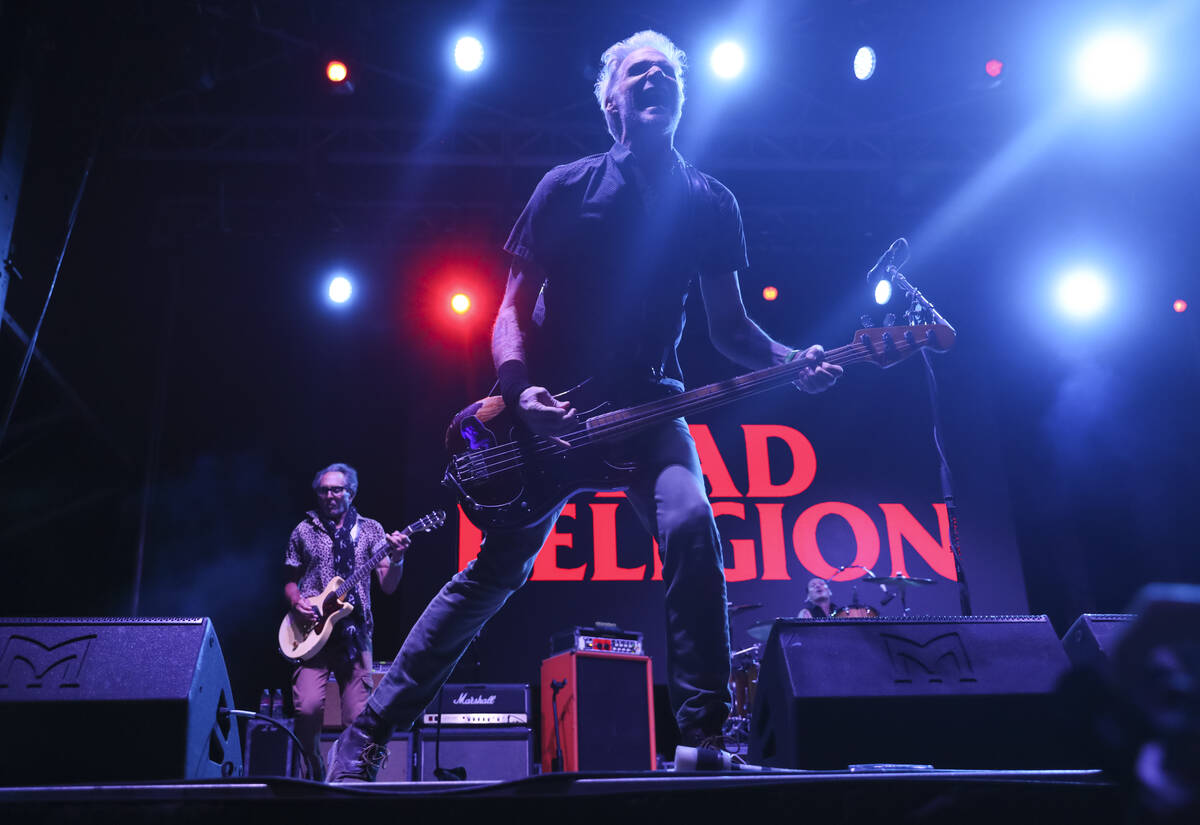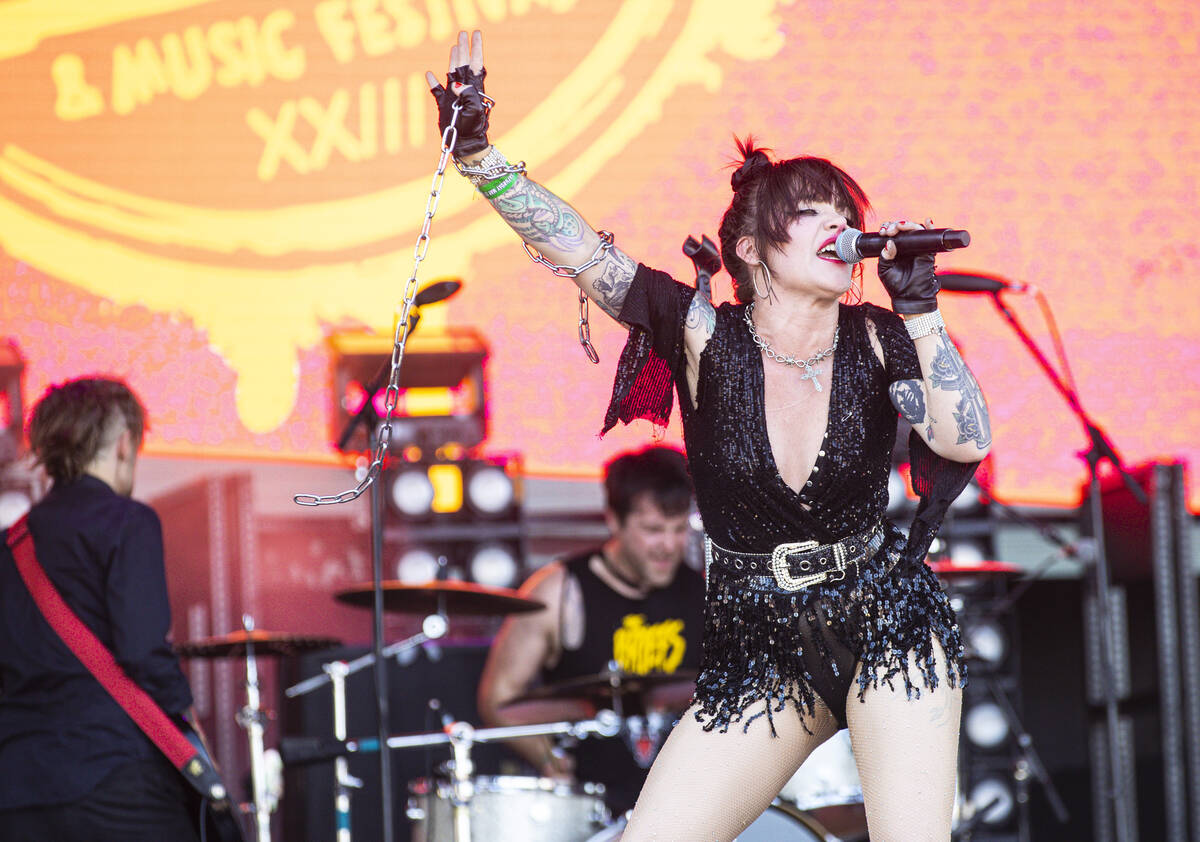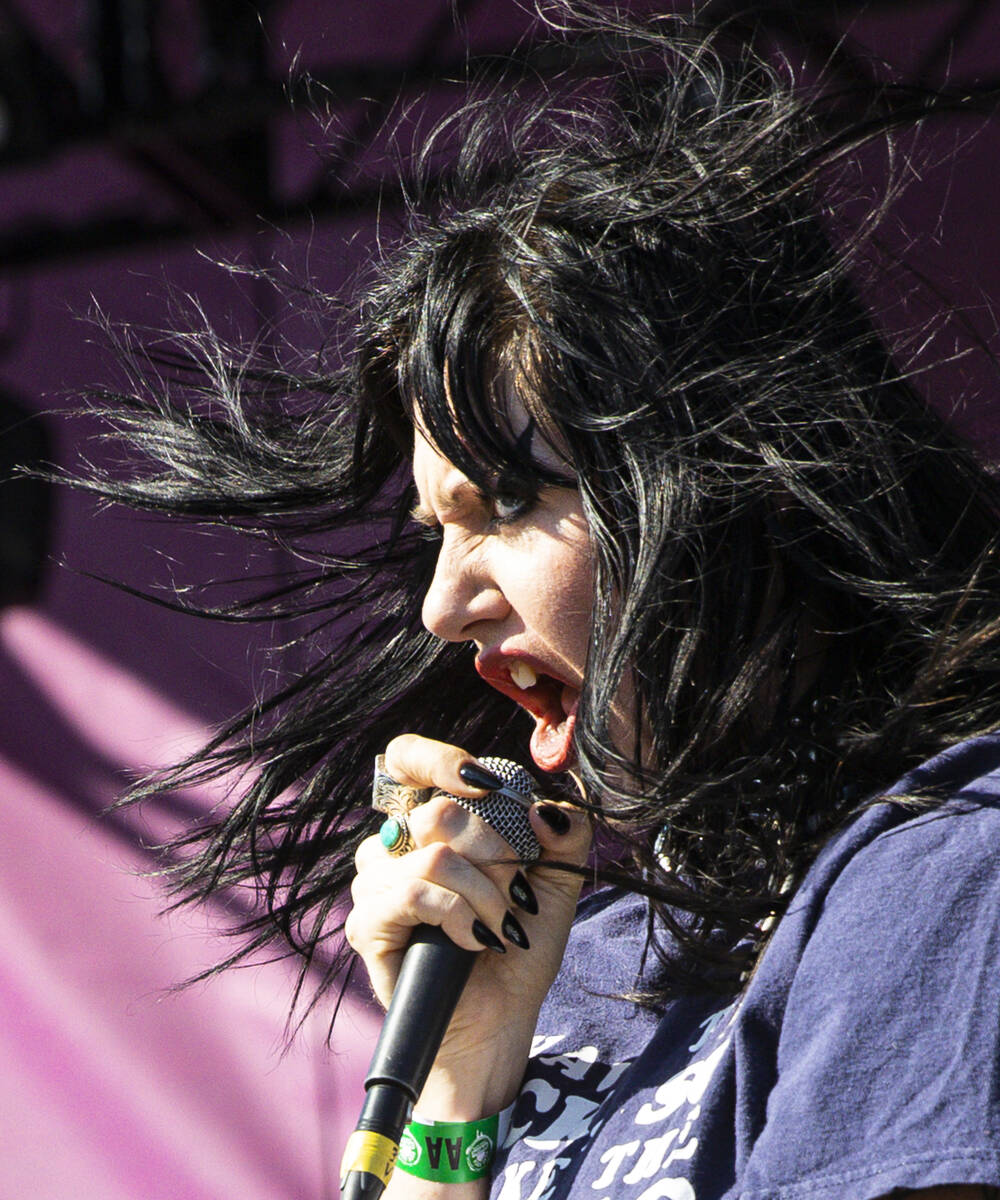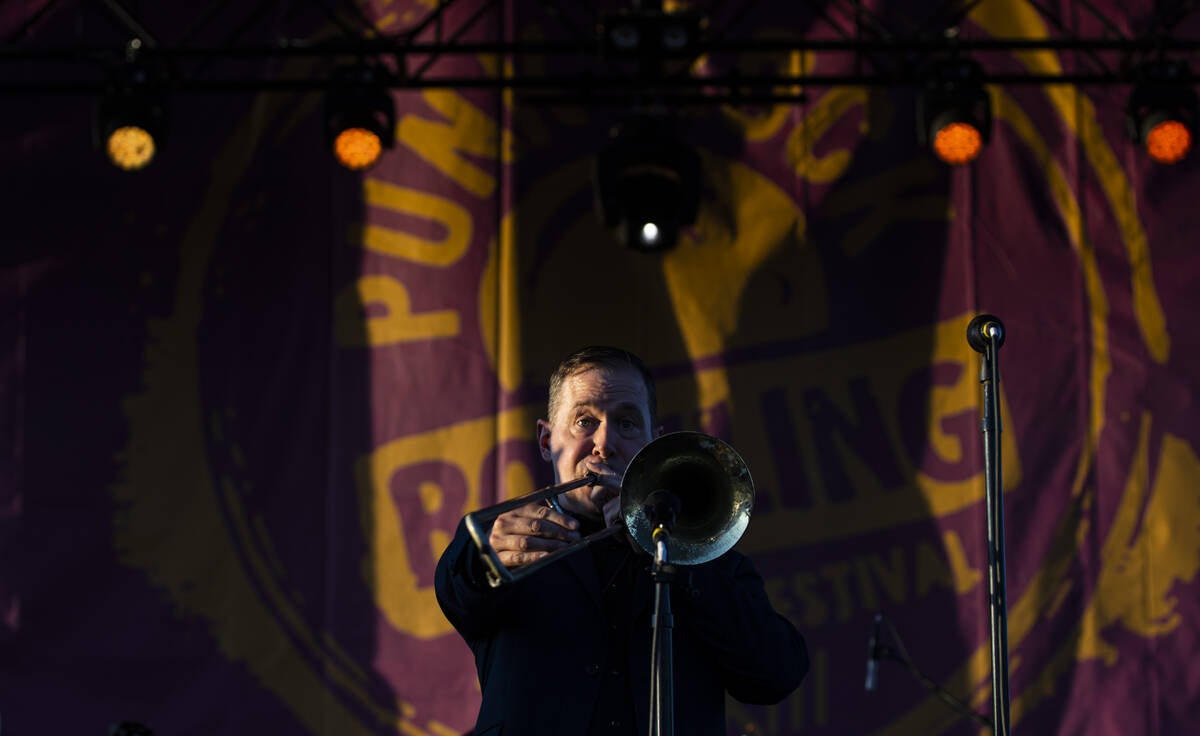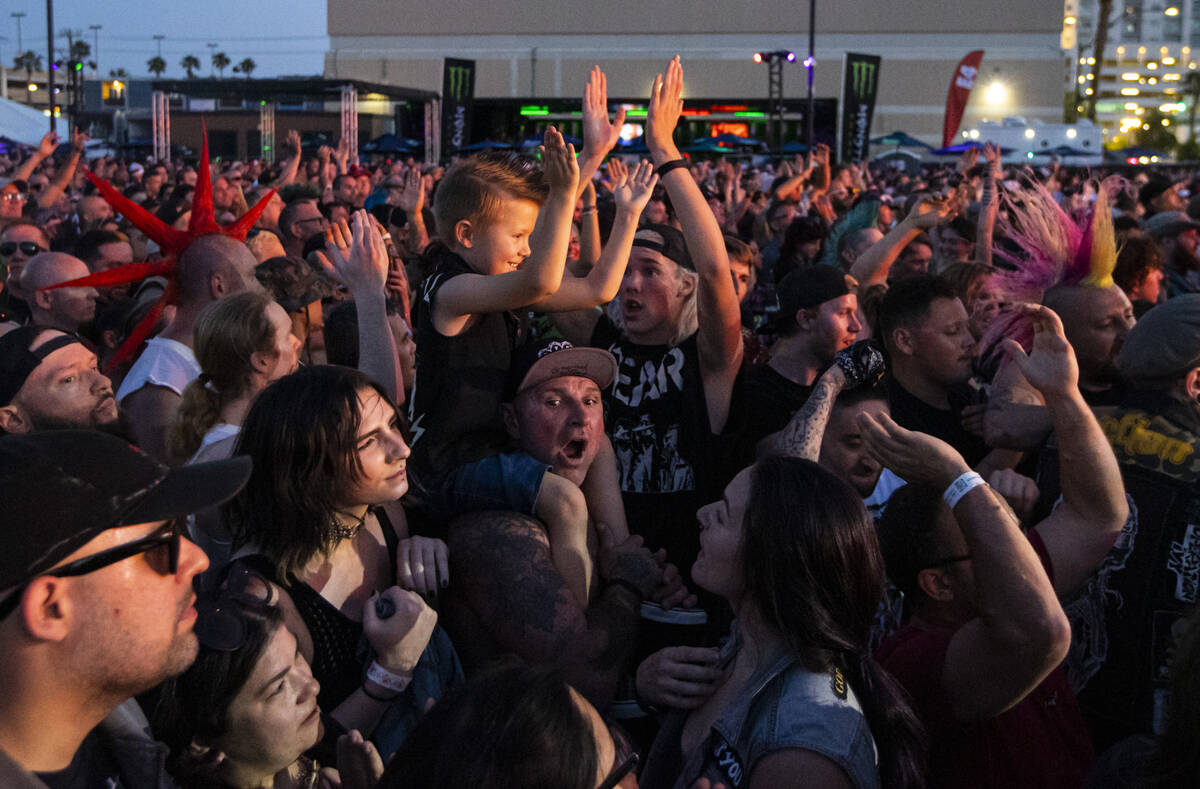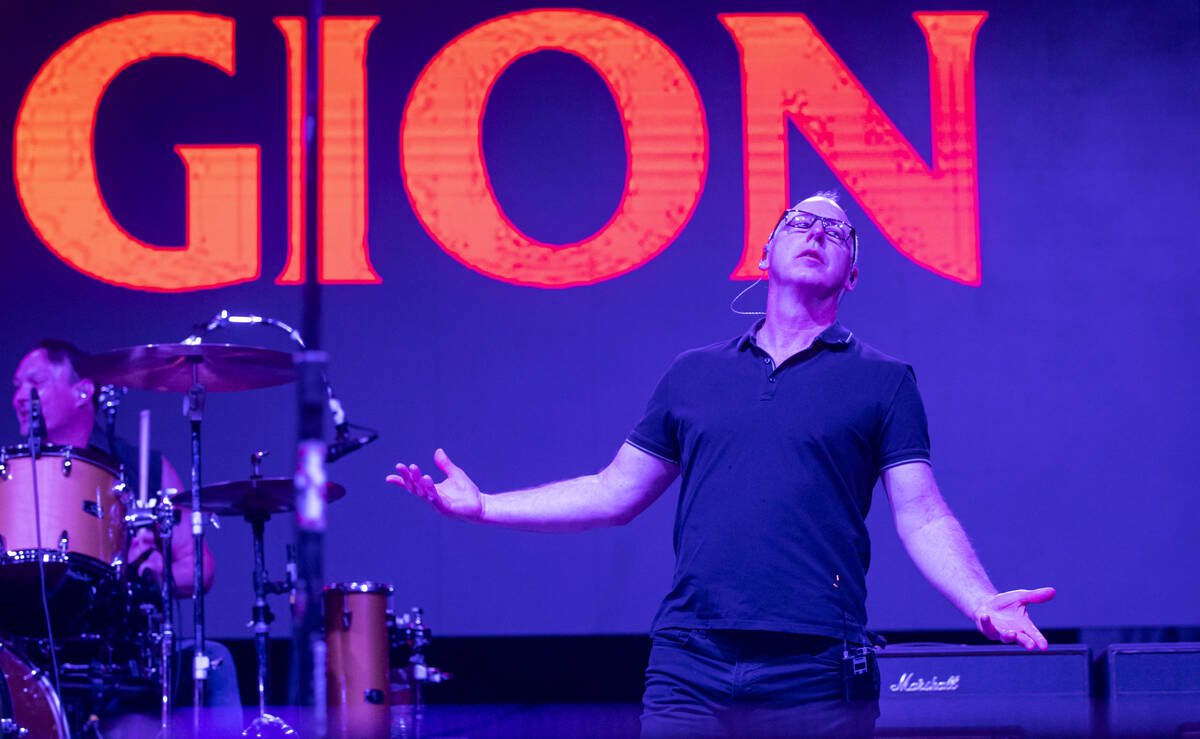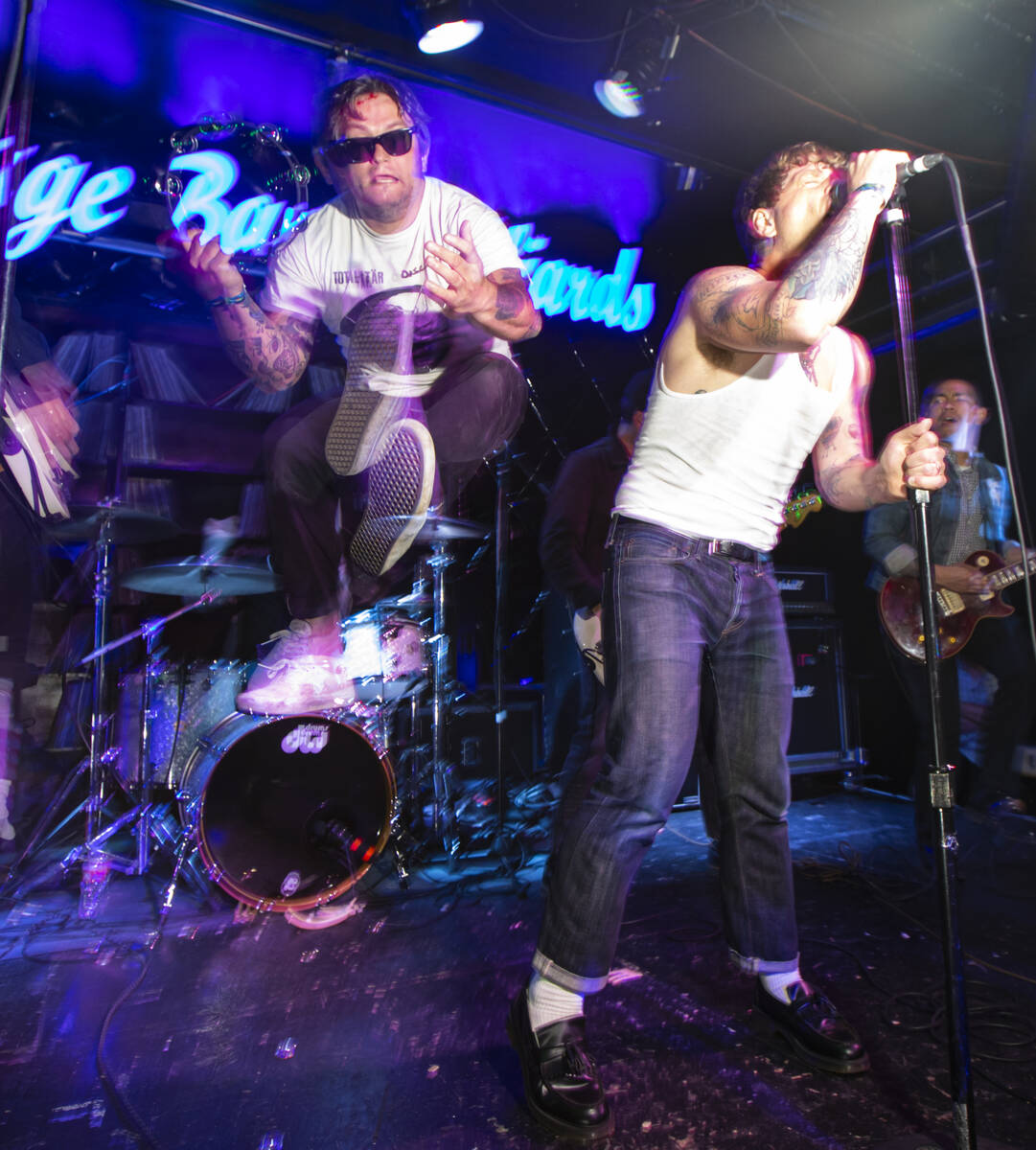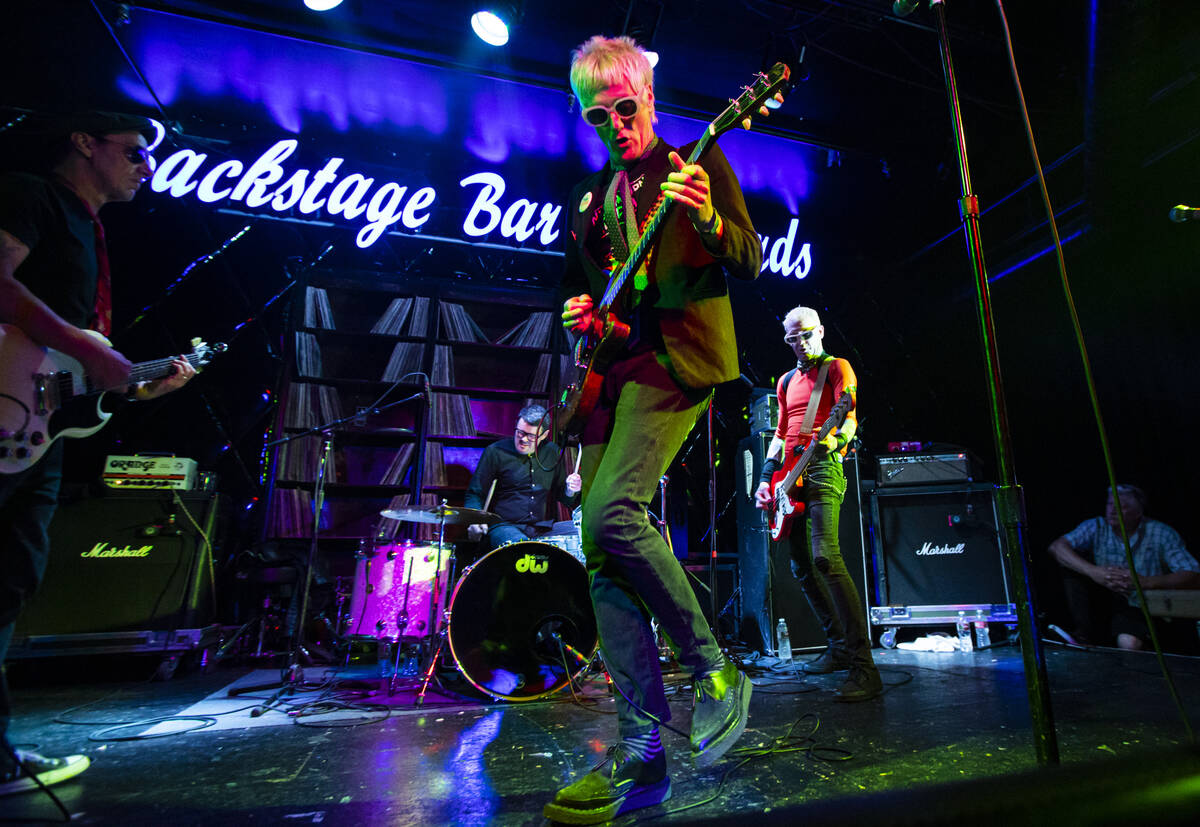 The 73-year-old up on stage, clothing and temperament both as dark as an oil spill, summed things up with a snarl.
"More beer, more beer / All I want is more beer," sang-howled Lee Ving, clad head-to-toe in black. "More beer, more beer / All I want is more beer, more beer."
The song: You guessed it, "More Beer."
The band: Fear, the punk forebears who've long served as the burr beneath the saddle of polite sensibilities.
The setting: Day one of the Punk Rock Bowling festival, which was prefaced by myriad club shows on Thursday and Friday and will carry on through Monday.
It's the party of the year — every year — for the scene in question, a marathon of music, mohawks and adult beverages getting warmer by the second beneath the blistering sun.
"I might not be sober," sang Vic Ruggiero, vocalist/keyboardist for ska sextet The Slackers.
He might not be alone here.
This go 'round, Punk Rock Bowling relocated to its new/old home, downtown at Sixth Street and Stewart Avenue — the same site as the Life is Beautiful main stage — where it took place from 2012 to 2016 before moving to the Downtown Las Vegas Events Center.
On Saturday, the beer lines were long, the songs were short, on average — headliners Bad Religion ripped through 22 tunes in their hourlong performance — and so were the tempers, at times.
"We're not in high school, don't tell me how to dress," Adolescents frontman Tony Reflex growled at a crowd member enjoining him to take off the face mask he was wearing.
When the crowd member persisted, Reflex offered a compromise.
"You can bail, man," he observed.
Hot time
If some folks got a little irritable at times, it was understandable. Stifling heat can wear on the nerves.
"It's like we're in slow motion, it's so hot," confessed Dani Miller, singer for Brooklyn punks Surfbort, who raged hard nonetheless.
"How many of you passed out due to exposure?" Bad Religion singer Greg Graffin wondered from the stage later in the evening.
Nevertheless, plenty of diehards were rocking studded leather jackets in defiance of the sweltering conditions, and you've never seen so many dudes with neck tattoos lining up for ice cream in an attempt to cool down a tad.
Despite much sweat-soaked denim, the high temperatures didn't dampen the Punk Rock Bowling vibe, which is always that of a big, boozy family reunion.
"This is my family / My one crazy family / The ones who understand me," sang Aimee Interrupter, frontwoman for ska punks The Interrupters, encapsulating the familial PRB atmosphere, which is enhanced by the fair amount of kids at the festival each year.
There always lots of moms and dads with youngsters in tow here, introducing their children to the music that doubles as a lifestyle for many of them — the PRB vendor area reflects as much: among the offerings on Saturday, Mötorhead dresses for little girls and bright pink kids' shirts announcing that "My mom is cool & tattooed."
As the sun went down, spirits went up, buoyed by punk cover band Me First and the Gimme Gimmes — "We're not a cover band; we're the cover band," singer Spike Slawson clarified — who led sing-along after sing-along as they introduced speed, hooks and multipart harmonies to hits by everyone from Gloria Gaynor to John Denver, who Slawson deemed an America hero and "a pretty good pilot."
Their performance was followed by maybe the funkiest set in PRB history courtesy of Fishbone, who introduced the theremin and ska versions of Ozzy Osbourne's "Crazy Train" to the fest.
More, more, more
When it was all over, it wasn't over.
As soon as the festival ended, the club shows began, taking place at six different venues on Saturday, every one sold out — as was the festival itself.
Seattle's I-wear-my-sunglasses-at-night punk throwbacks The Briefs packed Backstage Bar & Billiards, topping an excellent bill highlighted by an explosive set from San Francisco's Spiritual Cramp, who turned in one of the very best performances of the day with their incendiary mix of punk rock, New Wave, drum 'n' bass and not one, but two tambourine players — followed by a similarly superb showing from co-ed Canadian garage rockers Wine Lips, whose wall-of-sound jams surged and boogied down in equal measure.
When the music finally stopped, it was early Sunday morning.
There was only one thing left to make this night complete, to fuel the remaining two days.
"More Beer."
Contact Jason Bracelin at jbracelin@reviewjournal.com or 702-383-0476. Follow @jbracelin76 on Instagram.
Bad Religion, The Interuppters, Fishbone power punk fest's return