The Bunkhouse Saloon returns tonight
November 13, 2015 - 9:28 am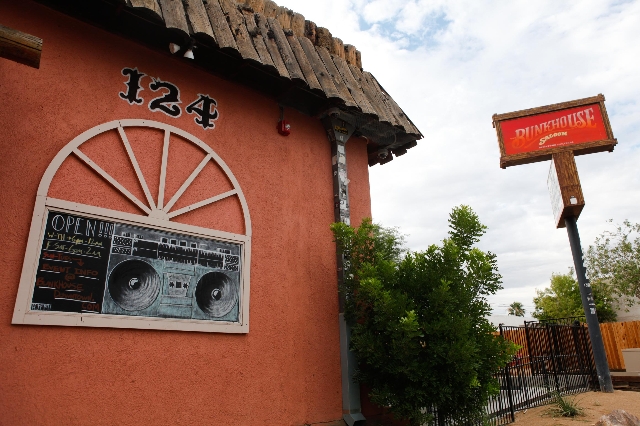 It's back! Almost four months
after closing its doors
at
the end of July
, the Bunkhouse Saloon is opening back up again this evening with a show featuring the return of Zach Ryan, who's slated to share the bill with Evan Johnson and Paige Overton.
The timing couldn't be any better. The beloved bar is set to reopen just as the final shows of the Bunkhouse Series at the SLS are wrapping. Local music, as promised by Ryan Pardey, whom Jillian Tedrow enlisted to help her revitalize the Bunkhouse, remains a focus of the Bunkhouse.
"We're going to try to reboot this thing and make it a real comfortable and exciting place for locals who like music," Ryan Pardey told us last month. "Local music will still very much be a part of it… There's been some people worried that live music's going to not be a part of the bunkhouse, but that's not true."
Indeed. The calendar is already starting to take shape. After
tonight's
grand reopening, Rusty Maples will take the stage
on Saturday
with O Wildy, heading up a growing list of other events, including Bass Gravy 2015 on
Friday, Nov. 20
, featuring Bachelors of Science from the Bay Area and APX-1 from L.A.
As we roll into the holidays, a holiday tribute to the Rolling Stones is due the day after Christmas on Saturday, Dec. 26, followed by a show that was just announced featuring Tijuana Panthers with Mercy Music on
Monday, Dec. 28
, and a Morrissey after party with Maladjusted from L.A. doing their best take on Moz and the music of the Smiths on Saturday, Jan. 2. Both shows this weekend are free. Tickets and all other information can be found at
bunkhousedowntown.com
.
The biggest thing, about the Bunkhouse reopening — other than the music, of course — Tedrow tells us, is that Natalie Young from Eat and Chow has been tapped to take over the kitchen. Bite at the Bunkhouse will be open at
5 p.m.
every day and offer an array of fun bar food.
"It's coming together," says Tedrow of her and Pardey's efforts to reshape the Bunkhouse. "It's going to be a [work in] progress, but we're excited. Every day, there's something new."