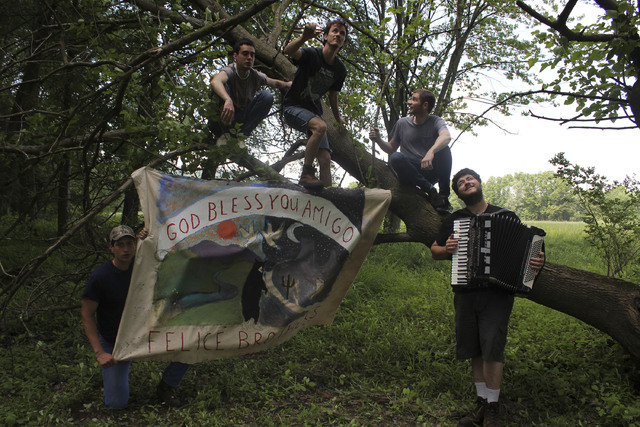 They could have cashed in.
Instead they cashed out.
Just as the whole folk-roots music revival began to hit a fever pitch a few years back with Mumford &Sons, the Lumineers and the like, The Felice Brothers moved forward as others looked backward.
The band, which started out playing the New York City subway, was initially firmly rooted in the classic Americana tradition with harmonica, piano and accordion-flecked waltzes and sing-alongs that could have fit right in on the "O Brother, Where Art Thou?" soundtrack.
But on 2011's "Celebration, Florida," The Felice Brothers added an electronic undercurrent in places and a bigger, more modern-sounding production, while frontman Ian Felice nearly raps some of his lines on "Honda Civic."
To borrow a line from Bob Dylan, who Felice frequently brings to mind vocally, "The times they are a-changin'."
Contact reporter Jason Bracelin at jbracelin@reviewjournal.com or 702-383-0476. Follow on Twitter @JasonBracelin.
Preview
The Felice Brothers
8:30 p.m. Wednesday
House of Blues at Mandalay Bay, 3950 Las Vegas Blvd. South
$35-$38 (702-632-7600)