The Killers play to Las Vegas Strip crowds in pop-up show — PHOTOS
Updated July 31, 2017 - 9:42 pm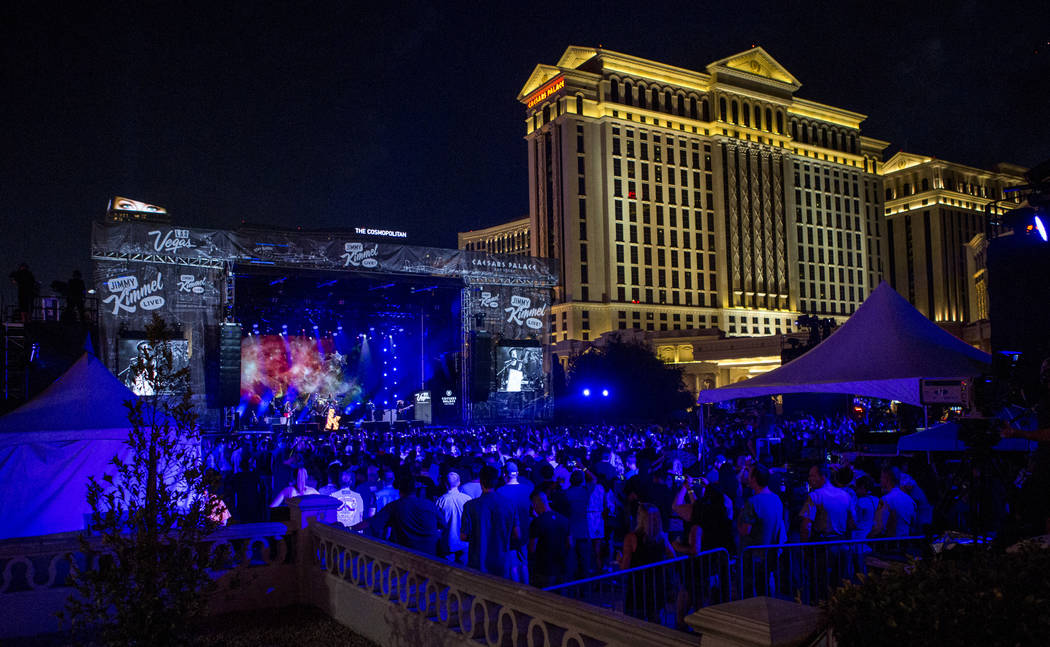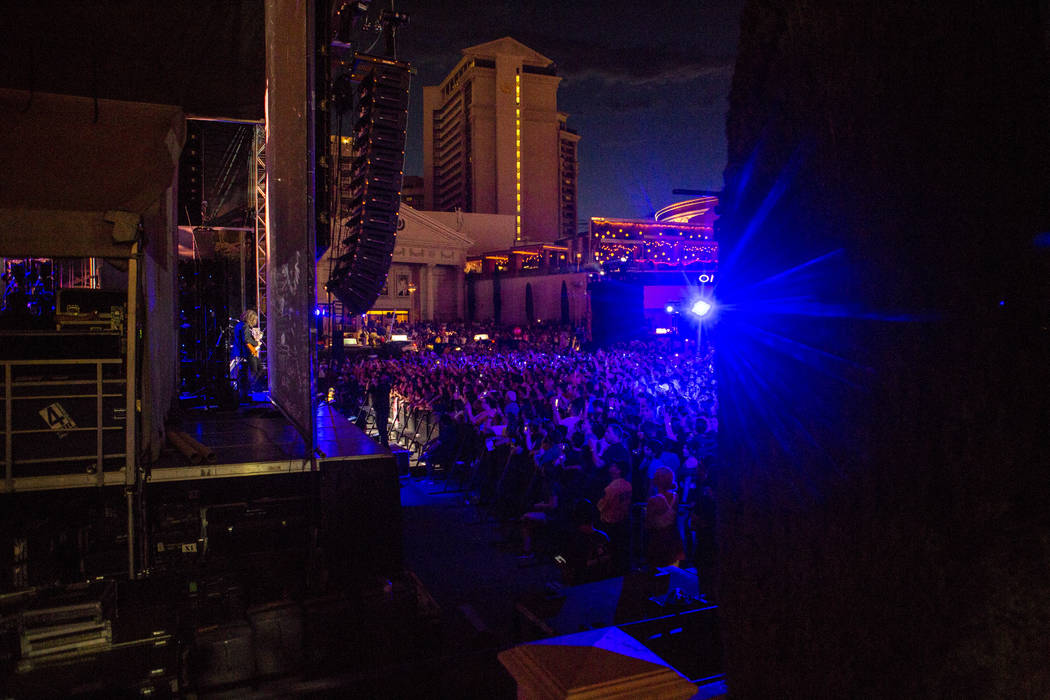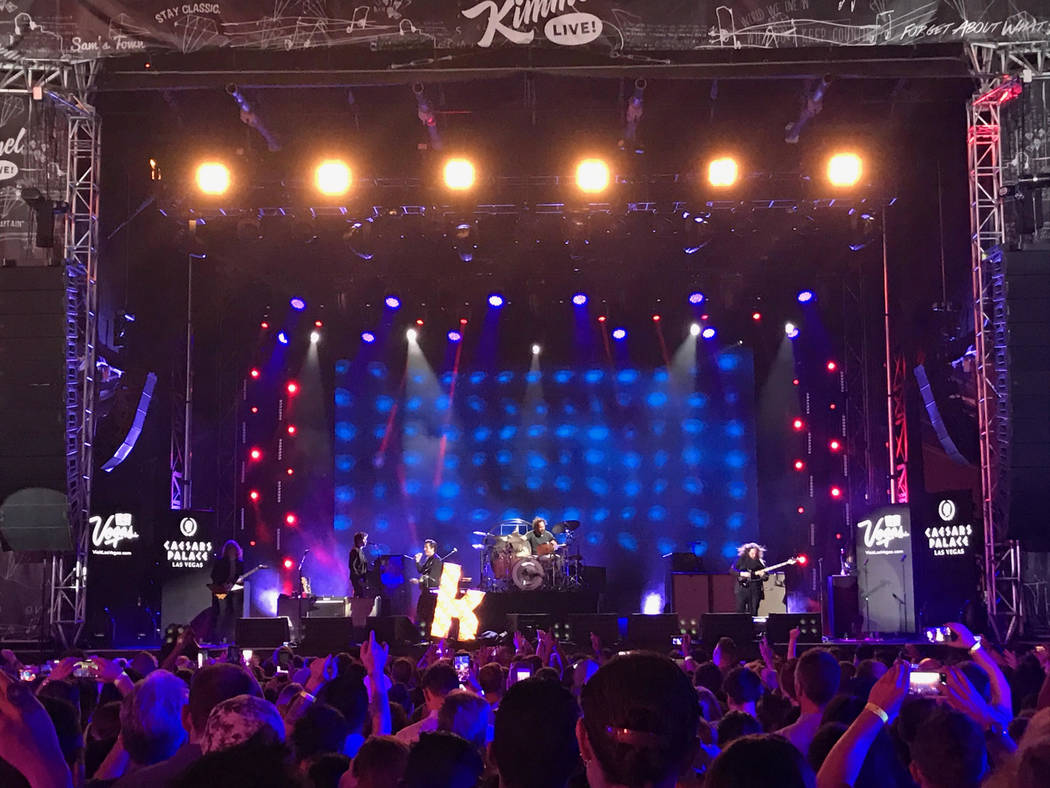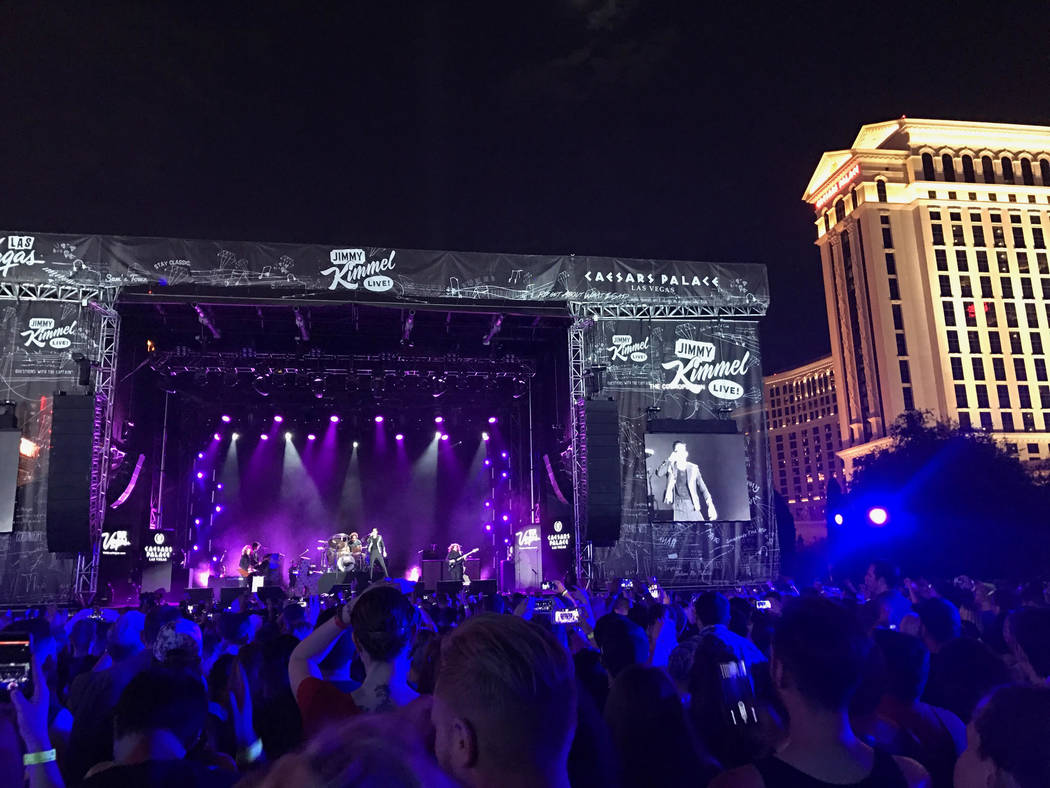 Posing rhetorical questions answered with a thrust of the hips, Brandon Flowers smiled wide and knowingly.
"Who's the man?" The Killers' singer asked, addressing a crowd thousands strong in front of Caesars Palace on Monday evening.
Flanked by spiral light towers that looked like illuminated strands of DNA, Flowers led The Killers in a 10-song set during a special pop-up concert, portions of which were to be broadcast on "Jimmy Kimmel Live!"
Beneath a canopy of color-changing lights at the Vortex at the entrance of The Linq Hotel across the street, hordes of fans braved the heat to generate still more heat with bodies packed into the space.
A line of police cruisers eight cars deep flanked the east side of the stage, parked on Las Vegas Boulevard, where passers-by craned necks to try to glimpse the band in between the hedges guarding the front of the property.
Earlier in the day, fans lined up for blocks at downtown's 11th Street Records, where The Killers partially recorded their new record "Wonderful Wonderful," to try to score tickets to the show, one of two locations they were made available, the other being Sam's Town.
Opening with "The Man," the first single from "Wonderful Wonderful," which they performed twice, the band then charged into another new tune, the hard-nosed rocker "Run For Cover," which Flowers delivered with a fist in the air. From there came live staples "Human," "Spaceman" and "Somebody Told Me." Flowers doffed his dark blazer and rolled up his sleeves before "Shot at the Night," which segued into "Read My Mind."
"I want it all," Flowers sang during a set-ending "Mr. Brightside," the first song the band ever recorded.
Fifteen years later, that hunger remains.
Contact Jason Bracelin at jbracelin@reviewjournal.com or 702-383-0476. Follow @JasonBracelin on Twitter.