The Who leave Vegas with more fun than finality — PHOTOS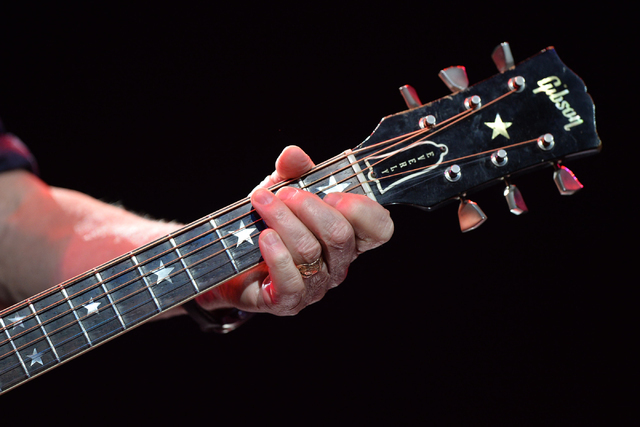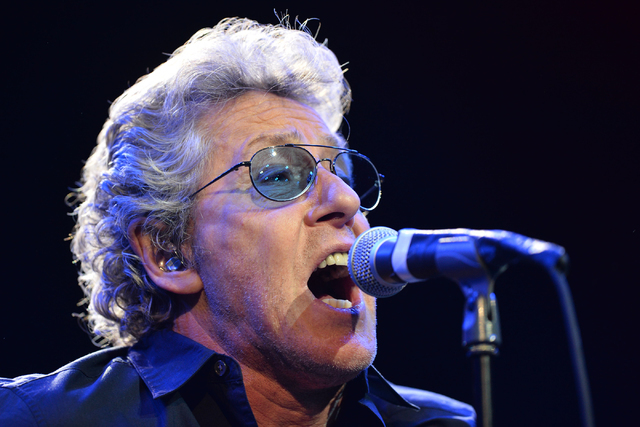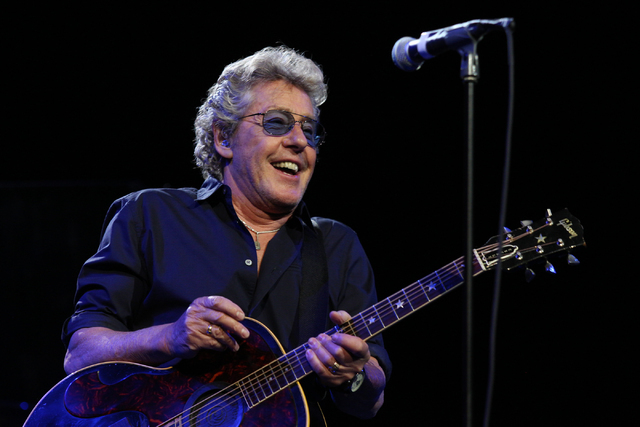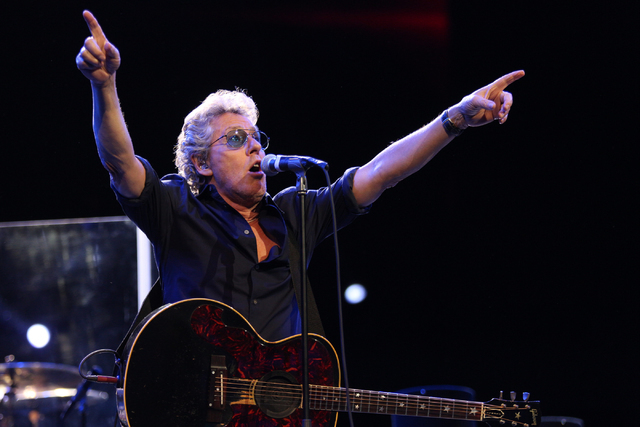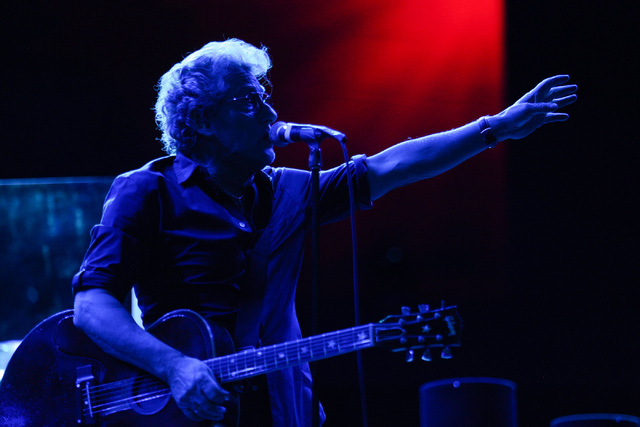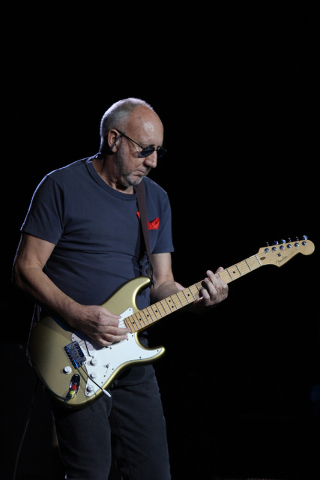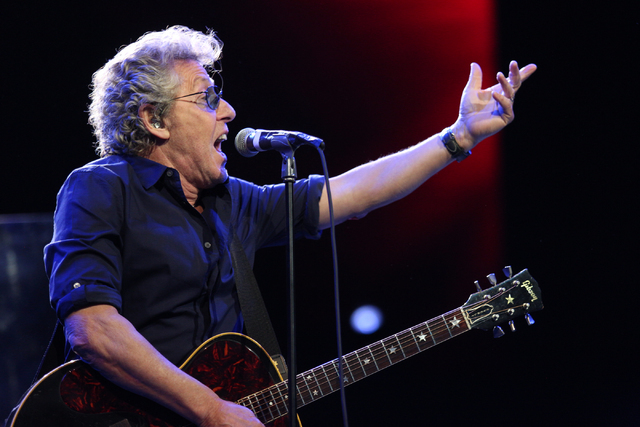 Caesars Palace turns 50 in August. The Who turned 50 last year. Pete Townshend and Roger Daltrey were happy to point out parallels when the two converged Sunday.
The rockers were in a noticeably good mood on the final night of a U.S. tour that was billed as a qualified farewell — to some of the cities, possibly not this one.
They chatted up the sold-out Colosseum crowd with stories of visiting Caesars in 1967, with "Herman of Herman's Hermits" (possibly Peter Noone?), and not being allowed in through the lobby, either because "We weren't old enough" (they were, but for some reason didn't have their passports) or because "We looked like a bunch of girls" (more likely).
A Who audience at Caesars now is one that's "probably got lots of golf to play" on a holiday weekend, as Townshend noted, before adding that he didn't mean that as sarcasm, but "Everything I say sounds (expletive) sarcastic."
And The Who reminded us they were playing on the same stage as Celine Dion and "our good friend Elton John," such a good a friend that Townshend can paraphrase his "Golden Piano" show as, "I'm a (expletive) billionaire and I need more money." That one did sound sarcastic.
Some would ascribe the same motives to The Who for forging on so long after the deaths of Keith Moon and John Entwistle. But as with most of the legacy names in classic rock, that's only part of the story, and the rest of it comes out on the stage.
The music's just too great not to get another chance to hear it again. And they tore into it with that perfect combination of old gravity and young abandon. Townshend unleashed a "Live at Leeds"-style guitar attack on an extended "My Generation," punching through the sometimes-questionable decision to have three keyboard players in the backing band (behind Simon Townshend on guitar, Pino Palladino on bass and drummer Zak Starkey, all on board for years now).
An even two hours just barely covered the essentials, even if the first hour's songs sounded more labored and less inspired than the stories in between. Part of that is the band feeling more loyal than the audience to "Pictures of Lily," "The Kids are Alright" and other pre-"Tommy" songs that remind us the '60s Who was almost a different band than the "Who's Next" sound most of us came to hear.
The trippy '60s mod-rock paved the way for the groundbreaking ambition of "Tommy" and "Quadrophenia." Both were given their due in extended medleys where the show really caught fire. And the "Quadrophenia" instrumental "The Rock" was accompanied by the 2012 tour's same moving montage of news footage of cultural milestones from Vietnam through the 9/11 attacks, a sobering context to remind us just what it means to perform 50 years as a band.
But none of this was to spoil a mood. Daltrey tagged the epic, Goose-Bump-City "Love Reign O'er Me" with a schoolgirl warble that might or might not have been his Celine Dion impression, then cracked a mischievous smile and uttered the single word "Vegas."
The 72-year-old has battled vocal issues and viral meningitis, which caused The Who to postpone this show from last year. The opening "Who Are You" and softer moments such as "Behind Blue Eyes" sometimes found Daltrey singing around the melody lines as we know them. But by "Won't Get Fooled Again," the virile howl of the old days had triumphed.
It impressed his old bandmate enough for Townshend to point out at the end, "He sang very well tonight." So did Townshend, who just turned 71, and has always called the shots on when The Who tour and when they don't. We would beg for a solo tour if it wouldn't break Roger's heart.
Already The Who will be back in California for the big classic-rock Desert Trip festival in October. Maybe they will return to Las Vegas as well. Either way, Sunday's goodbye — with a cheesy, old-Vegas salutation "Be-e-e-e Lucky!" — seemed more like "Till next time" than "Farewell." And everyone was having too much fun for it to be any other way.
Read more from Mike Weatherford at reviewjournal.com. Contact him at mweatherford@reviewjournal.com and follow @Mikeweatherford on Twitter.
Review
Who: The Who
When: Sunday
Where: Colosseum at Caesars Palace
Attendance: 4,300 (sold out)
Rating: A-