This week's 5 best bets for live music in Las Vegas
October 28, 2016 - 1:55 pm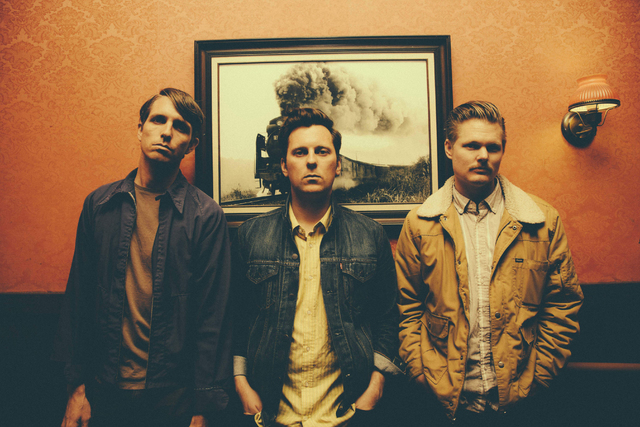 Nightmare on 11th Street
It's billed as a Nightmare, but the lineup is a dream if visceral, vintage-sounding rock 'n' roll is your thing (and if it's not, call Mom and Dad and chew them out for raising you wrong). Cali surf rock subverts Tijuana Panthers top a loaded bill with like-minded square pegs Surf Curse, campy cretins Isaac Rother and The Phantoms and ace locals No Waves, Same Sex Mary, Shayna Rain, The CG's and more at 9 p.m. Saturday at The Bunkhouse Saloon. Tickets are $10; call 702-982-1764.
Napalm Death
Kind of like a heavy metal Chuck Yeager, Napalm Death has long sought to break the sound barrier, albeit with socially conscious grindcore in place of aircraft. On Halloween, they're teaming up with German prog-metallers The Ocean for a one-of-a-kind one-off show at 8 p.m. Monday at LVCS. Tickets are $15 in advance, $18 day of show; call 702-382-3849.
Death From Above 1979
These bass-driven hard rock hedonists come with a bottom end that punishes subwoofers like someone caught wronging a love one. You'll dance, you'll sweat, you'll feel these grooves like you just took a cannonball to the gut. See them at 8 p.m. Thursday at House of Blues at Mandalay Bay. Tickets are $25; call 702-632-7600
Modern Baseball
For a while there, "emo" became less of a genre designation than a put-down. Thanks to the earnest yet invigorated jams of Philly's Modern Baseball, though, the term is ceasing to be a pejorative. See them with Brand New at 6 p.m. Tuesday at The Chelsea at The Cosmopolitan of Las Vegas. Tickets are $27 to $52; call 702-698-7000.
Five Finger Death Punch
Like a flexed biceps in musical form, Five Finger Death Punch's brawny bro metal belies any fence sitters: You either love or loathe these Vegas-based badasses. But really, how could you not at least begrudgingly respect a band with a guitarist, Zoltan Bathory, who spends his downtime racing a monster truck adorned with dreadlocks that match his own? See them at 5:30 p.m. Friday at T-Mobile Arena. Tickets are $45 to $65; call 888-929-7849.