This week's 5 best bets for music in Las Vegas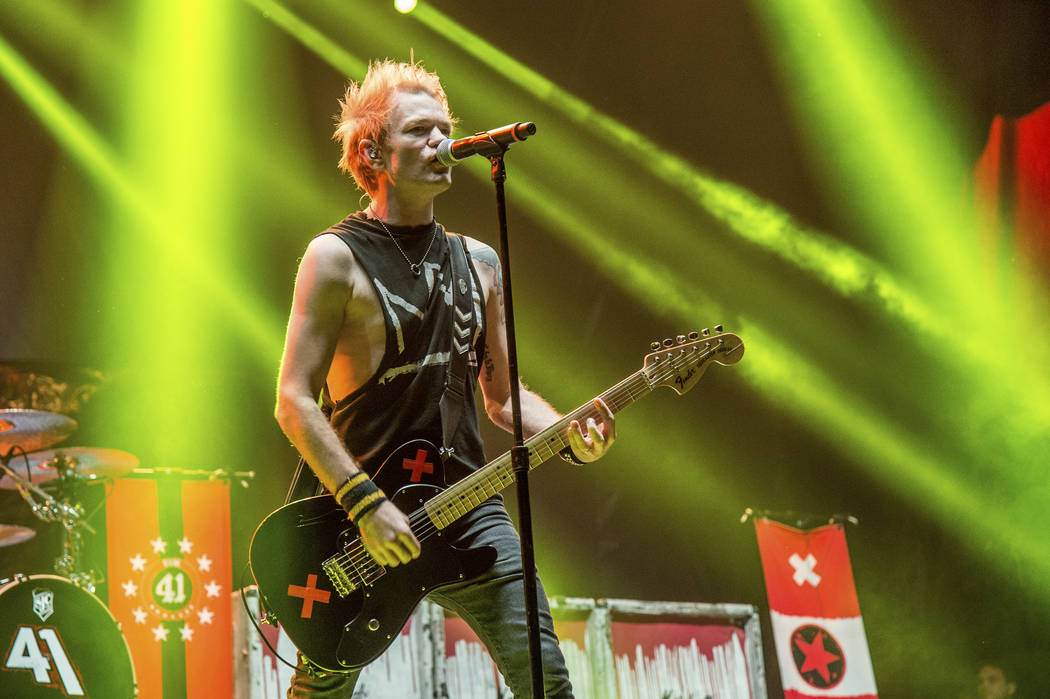 Sum 41
Former Oasis singer-guitarist and all-around-awesome quote Noel Gallagher recently declared Sum 41 to be the worst band of all time. These tongue-in-cheek Canadians pop punks would probably consider that a badge of honor, though. See them celebrate the 15th anniversary of their sophomore album, "Does This Look Infected?," at 6:30 p.m. Thursday at Brooklyn Bowl at The Linq. Tickets start at $25; call 702-862-2695.
Poison
If you don't need nothin' but a good time, these dudes-who-used-to-look-like-ladies have been soundtracking such endeavors since "Max Headroom" was on prime time. See them at 8 p.m. Saturday at The Joint at the Hard Rock Hotel. Tickets start at $69; call 702-693-5000.
Chon
Math rock with bounce is what this progressive instrumental troupe favors, its virtuostic jams borderline-breezy and beatific but not without bite. See Chon at 6 p.m. Thursday at the House of Blues at Mandalay Bay. Tickets are $20; call 702-632-7600.
Life of Agony
These New Yorkers redefined '90s hardcore by injecting it with emotional depth, a measure of vulnerability and greatly refined melodic sensibilities. They make a rare Vegas appearance at 8 p.m. Saturday at Beauty Bar. Tickets are $20 in advance, $25 day of show; call 702-598-3757.
Glass Animals
Finally learn "How to be a Human Being" with these buoyant-sounding Brits, whose electronically enhanced indie rock soars and occasionally sneers. They do, however, lose a couple of points for "Pork Soda," a tune from their latest album, which is sadly not a cover of the Primus chestnut of the same name. See them at 7:30 p.m. Friday at Brooklyn Bowl at The Linq. Tickets are $37 in advance, $40 at the door; call 702-862-2695.