This week's 5 best bets for music in Las Vegas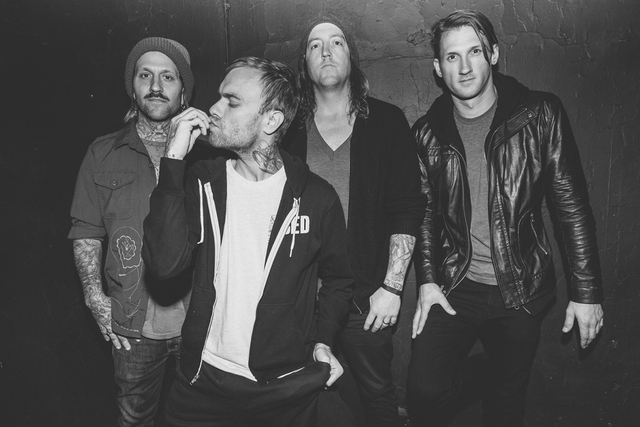 The Used
On the road celebrating 15 years, the Used is playing at Brooklyn Bowl at The Linq on Tuesday and Wednesday. Tickets for the commemorative tour dates, which will feature the act playing a different album each night, are $28 to $53, and the shows start at 7 p.m.
Ministry
This Punk Rock Bowling kickoff show May 26 at Fremont Country Club features Ministry with Excel, 45 Grave and Death Hymn Number 9 and figures to be nothing less than amazing. Tickets, if you can still find them (the date appears to be sold out), are $20, and the show's at 9 p.m.
Atreyu
Atreyu, on tour in support of its latest effort, "Long Live," issued this past fall, is due to play at Vinyl at the Hard Rock Hotel on Friday with Islander and Sworn In. Tickets range from $20 to $35, and the doors open at 5 p.m.
Katchafire
If the rising temperatures and the upcoming holiday weekend don't have you feeling all sorts of excited for the impending arrival of summer, Saturday's show featuring Katchafire at Mandalay Beach should set the mood. Tickets are $22.94, and the show starts at 9 p.m.
O-Town
Feeling wistful for reality shows from the early part of the past decade? Visit Vinyl at the Hard Rock Hotel on Friday to see O-Town, which, of course, rose to fame courtesy of MTV's "Making the Band." Tickets for the show range from $25 to $45, and doors are at 8 p.m.