This week's 5 best bets for music in Las Vegas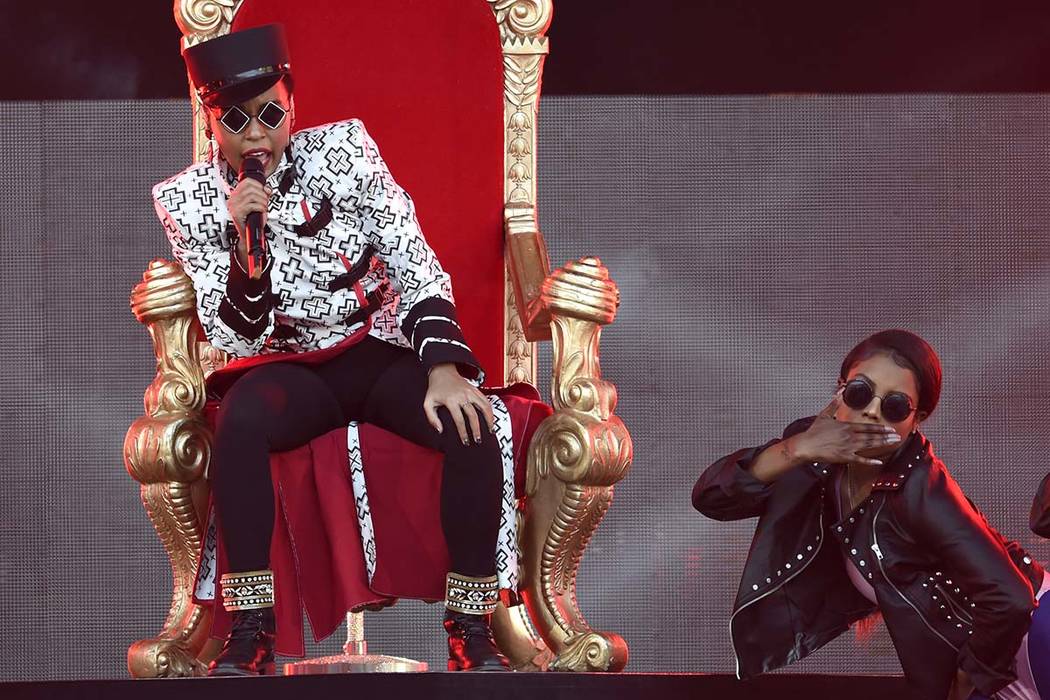 Janelle Monae
On "Dirty Computer," Janelle Monae comes clean: "I just want to break the rules," the soul ingenue explains on her latest album, where her dizzying, yet seamless blend of funk, rock and hip-hop establishes her as the closest thing we have to a modern-day Prince. "I want a crazy, classic life," she later elaborates on a crazy, classic record. See her at 7:30 p.m. Tuesday at The Pearl at the Palms. Tickets start at $36; call 702-942-7777.
Alanis Morissette
This alternately contemplative and cutting singer-songwriter became the first Canadian ever to sell more than 20 million copies of a single record with her 1995 smash "Jagged Little Pill," an album on which Morissette found her voice — and then raised it. See her at 8 p.m. Friday at The Pearl. Tickets start at $72; call 702-942-7777.
Cold Cave
Get ready for "Doom, Doom, Doom" when this darkwave favorite serves as musical cloud cover for these sunny days at 9 p.m. Thursday at The Bunkhouse Saloon. Tickets are $18 in advance, $20 day of show; call 702-982-1764.
Get Up Kids
Though they were prime players in emo's second wave, these Kansas City indie rockers have since distanced themselves from both the term and the sound, though their more expansive alt-rock remains just as earnest. See them at 8 p.m. Friday at Backstage Bar & Billiards. Tickets are $23 in advance, $26 day of show; call 702-382-2227.
Ninja Sex Party
"Let's Get This Terrible Party Started" when this comedy duo kicks out the oversexed synth pop jams about dinosaur laser fights, wizard unicorns and countless odes to male anatomy. See them at 7 p.m. Saturday at Brooklyn Bowl at The Linq. Tickets start at $30; call 702-862-2695.