Thousands attend Vegas Strong concert at Orleans Arena
October 19, 2017 - 9:58 pm
Updated October 20, 2017 - 10:24 am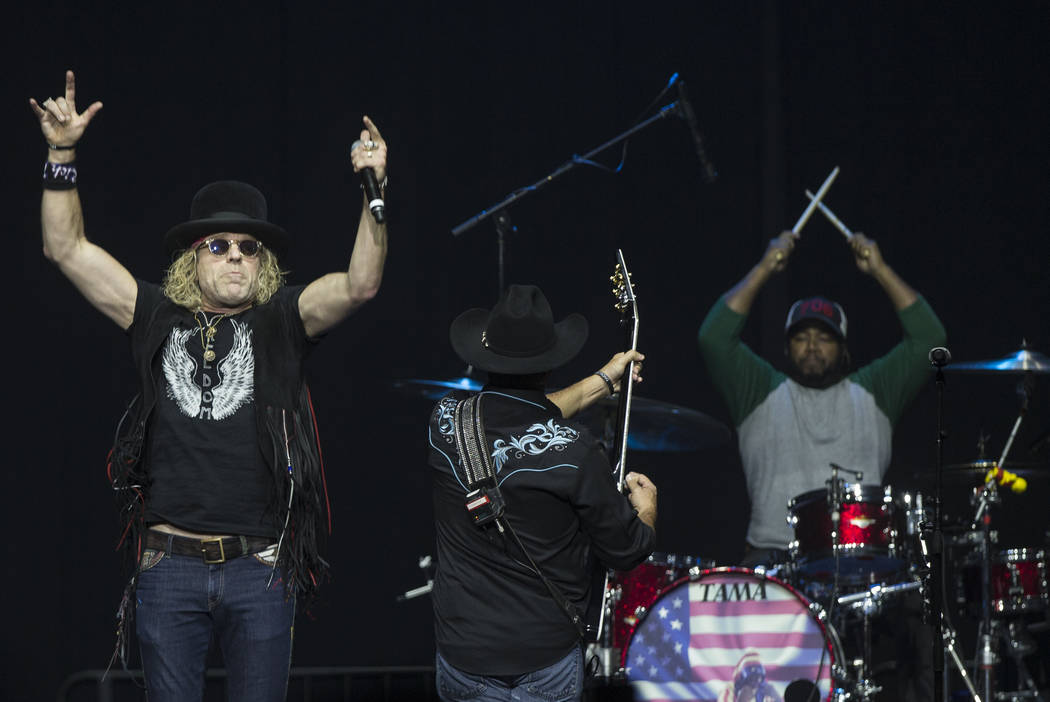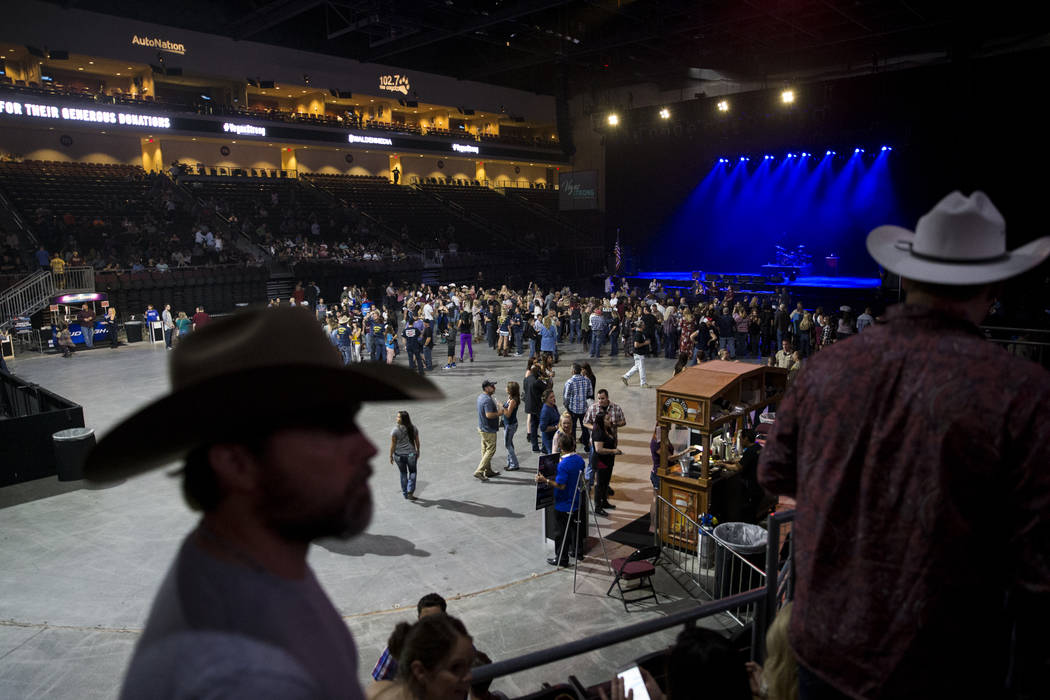 In a sea of "Vegas Strong" T-shirts, strength came in numbers on this night.
Thousands filled the Orleans Arena on Thursday for "Vegas Strong: A Night of Healing," one concert that represented many things: a benefit for those impacted by the Route 91 Harvest tragedy, a communal display of shared grief and joy alike, a show of resilience in the face of the once-unthinkable.
"Tonight is all about you, all about the first responders," 102.7 FM The Coyote on-air personality Ransom Garcia told the crowd prior to the start of the show, his voice cracking with emotion.
There would be a lot of that over the course of the evening.
An hour before doors even opened, fans were lined up hundreds strong outside the venue, one family playing Uno to kill the time.
Some of them acknowledged concerns over attending a mass gathering in the wake of recent events, but they came regardless.
"You can't stay scared forever. Then they win," said Jennifer Turner, standing with a group of friends, some of whom were present at the concert on Oct. 1 and were too overcome with emotion to speak.
A few steps in front of them, concertgoer Debbie Perry said her Colorado-based children asked her not to come to the show out of fear for her safety.
And yet, here she was.
Inside the venue, staffers in blue T-shirts accepted donations at various stands throughout the arena.
Las Vegas native Sierra Black got the show started with a cover of the Dixie Chicks' "Wide Open Spaces," followed by fast-rising singer Cam.
"Help me breathe for a second, forget for awhile," the latter sang, giving poignant voice to the prevailing sentiment of the night, which was capped with a performance by Big &Rich.
In a pre-taped address to the crowd, Garth Brooks showed his support for the city that's shown plenty of support for him over the years.
"We are there in love and spirit," he said, "which is what you're representing tonight."
Later, country pop favorites Rascal Flatts came out for a surprise set, earning raucous cheers from the audience of 7,000, including 3,000 first responders.
Between songs, singer-bassist Jay DeMarcus explained why the band declined to postpone their current residency at The Venetian, which kicked off just days after Route 91 shooting.
"We will always persevere," he noted, voice rising.
"We're gonna live life," added bandmate Joe Don Rooney. "We're gonna be strong. Vegas strong."
Contact Jason Bracelin at jbracelin@reviewjournal.com or 702-383-0476. Follow @JasonBracelin on Twitter.