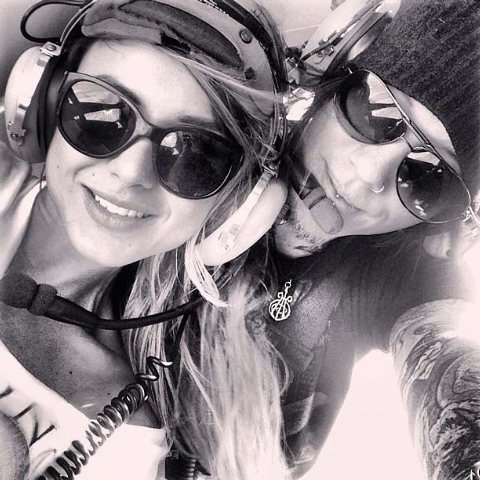 You're pretty smart.
I mean, you're reading this column, right?
Highly, highly intelligent move.
You're like Einstein, only not dead.
Jules Winfield would agree that your brain is even bigger than Frank's as he was eating your hamburgers and shooting your friends.
Still, even someone as brilliant as yourself can get even more brilliant-er.
With this in mind, I thought I'd provide a handy glossary of terms often used in these parts to further sharpen your musical vocabulary until it could slice a penny in two like infomercial cutlery.
Emo: A style of music that features dudes with feelings, who then, in turn, sing about said feelings for some reason. Has about as much practical utility as nipples on a man.
Death metal: The greatest form of music ever created. It sounds like the pained grunt of all other genres of music simultaneously getting punched in the windpipe for not being nearly as awesome.
Hardcore: Know that swollen dude in the gym who looks like a hot dog left in the microwave too long who's always yelling at his buddies, spittle flying, in an attempt to get them to lift more? That fellow is the human embodiment of modern-day hardcore. Now add lyrics cribbed from one of those "hang in there" posters with a kitten dangling from a tree.
All-ages venue: A concert venue that teens can attend without a guardian. Pretty much a thing of the past in Vegas, where city officials are about as hip to the times as the parents in "Footloose." "Live music will corrupt the children!" they must think to themselves while stepping over porn pamphlets in the shadow of gambling halls.
EDM: Short for "electronic dance music," which is played by DJs. Rockers tend to get all mad when you call a DJ a musician because their live performances mainly consist of them pressing play on a laptop as they make more money, score hotter girlfriends and don't have to work the deep fryer at the Golden Corral when not on tour.
Pay-to-play show: These are those gigs where there are 13 bands on the lineup, 12 of whom consist of 14-year-olds playing their first show who got on the bill because Mom and Dad bought all of the tickets that they were required to sell. As a result, the headliner, the only act that anyone would ever want to see on purpose, takes the stage at 3:30 a.m. On a Tuesday.
Alt-country: In another era, this style of music was simply called "country." But then Nashville decided that "country" should be synonymous with tequila-defeated Jimmy Buffett wannabes and empty-headed pop singers who only know Kris Kristofferson as Wesley Snipes' sidekick in "Blade." So "country" doesn't mean country anymore, but alt-country does. Get it? Of course not. It makes no sense. Kind of like Luke Bryan's popularity.
Contact reporter Jason Bracelin at jbracelin@reviewjournal.com or 702-383-0476. Follow on Twitter @JasonBracelin.