Willie Nelson to play five-show run at The Venetian
October 17, 2016 - 11:17 am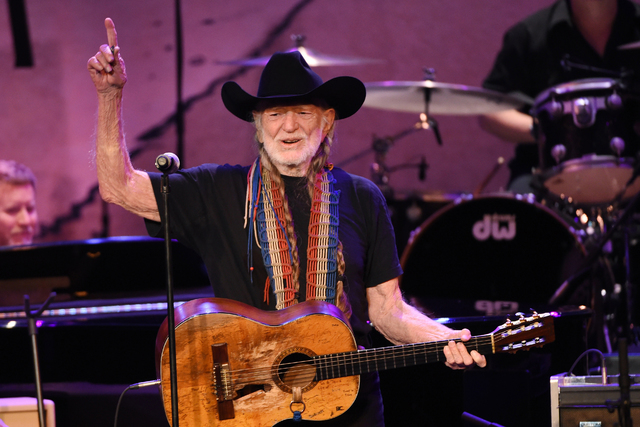 The Willie Nelson songbook is so vast, it's less a single tome than an Encyclopedia Britannica-esque collection of tunes.
Such an extensive catalog of songs demands an extended run of shows to hear them all, and that's what we're getting with "Vegas on My Mind," an exclusive, five-concert engagement from Nelson to take place at The Venetian Theatre from Jan. 28 to Feb. 4.
All the shows will feature a set list and production uniquely designed for Nelson's Vegas residency.
With 68 studio albums and 27 collaboration records, Nelson will have plenty of material to choose from.
He's put out 10 records in the past five years alone.
This from a dude in his 80s, making your grandpa look like a total slacker by comparison.
Tickets for Willie Nelson's "Vegas on My Mind" go on sale at 10 a.m. Friday.
Read more from Jason Bracelin at reviewjournal.com. Contact him at jbracelin@reviewjournal.com and follow @JasonBracelin on Twitter.