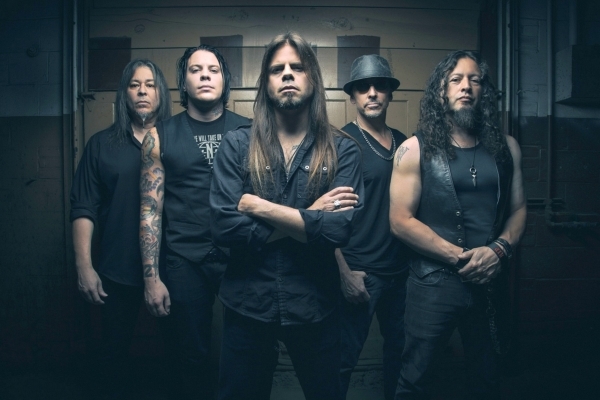 Queensryche
Queensryche released one of my favorite mainstream metal albums last year. Even before issuing "Condition Human," though, Todd La Torre had proven to be the consummate frontman on the band's self-titled release from 2013. On the act's latest effort, he further establishes himself on some of the outfit's strongest material since the days of "Mindcrime." Local fans are in for a treat Saturday afternoon when Queensryche stops by Zia Records for an in-store signing and then performs that night at Hard Rock Live with Meytal and Halcyon Way. Tickets are $25; the show is at 7:30 p.m.
Willie Nelson
The Redheaded Stranger is a living legend, and if you haven't had the distinct pleasure of seeing him live, well, you should make it a point to. You'll have your chance at 8 p.m. Friday when Willie Nelson graces the stage at the Chelsea at The Cosmopolitan. Tickets range from $20 to $105.
Muse
Muse was originally slated to be here last month but postponed the gig. But now we can enjoy the spectacle without being sidetracked by the hubbub of the holidays. Catch the trio with Phantogram at 7:30 p.m. Saturday at Mandalay Bay Events Center. Tickets range from $36.66 to $64.18.
Steel Panther
Singing songs that will make your sensibilities shrivel up if you're not strong, Steel Panther is about as obnoxious as it gets. Catch the L.A.-based glam band at 8 p.m. Friday at House of Blues, where it is due to play four more shows this month and next. Tickets start at $22.
Wyclef Jean
Fans of the Fugees and especially Wyclef Jean's solo work will not want to miss his show this weekend. In town to tout Creative Labs' iRoar speakers at CES, Jean is due at the Brooklyn Bowl on Friday night for his first show here in more than seven years. Tickets are $35; the show is at 8 p.m.
— Dave Herrera